Bryn Davies rounds up some stats that will make your pulse race with fear, excitement or downright bewilderment. Prepare to be enlightened
Number of… bikes stolen in 2010
Motorcycles are an easy target, especially for thieves who know what they're doing. One particularly cheeky method of stealing a bike involves a van, four goons and two lengths of scaffold… Fortunately the total number of bike thefts is on the decline, despite government spending cuts on motorbike security in public places. In 2010 there were 21,928 reported bike thefts, 5,000 fewer than in 2006. While the total number of thefts has fallen, motorcycles now account for a larger percentage of all vehicle thefts; 21.69 percent in fact compared to 16.8 percent five years ago. On average, 36 motorcycles go on the missing list every day in the UK. With that in mind, we advise parking away from any building work that might be happening in your area…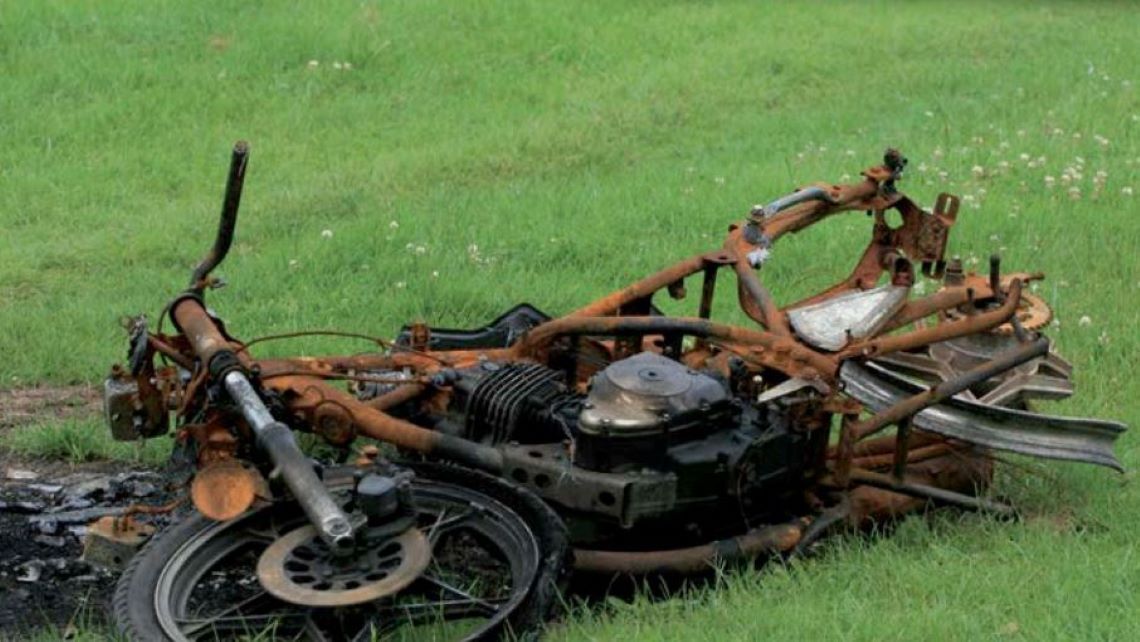 First… Double amputee to circumnavigate the globe by motorcycle
In 1981, Vietnam veteran Dave Barr was serving with the South African Defence Force when his unarmoured vehicle rolled over a landmine. He was badly injured in the blast and was taken to Pretoria Military Hospital where he spent nine months and endured 20 different operations, including having his legs removed in four stages. Now, I don't know about you, but if I lost both of my legs in a mine blast, the last thing I'd want to do would be return to the army. Dave on the other hand volunteered to return to active service after his recuperation period, and saw out the remainder of his enlistment time with two prosthetic legs. When he returned home he decided he wanted to motorcycle around the world, so off he went on his specially adapted Harley Davidson Super Glide (modified to accommodate his prosthetic legs by adjusting the brake pedal and adding an electric start). His epic RTW journey took him three and a half years to complete and saw him cover 83,000 miles through the Sahara, Namibian and Gobi deserts, the Andes in the middle of avalanche season and even Tienanmen Square! In 2000 Dave was inducted into the Motorcycle Hall of Fame.
Most times… won the Dakar Rally on a motorcycle
The Dakar Rally, which is now raced in Argentina and Chile, is one of the most famous off-road rallies in the world. Every year since 1978 amateurs and professionals alike have raced motorcycles, cars, dune buggies, trucks and quads over thousands of miles of difficult off-road terrain. The original route took participants from Paris, France to Dakar, Senegal, however in 2008 the race was called off due to 'security threats' and has since been moved to South America. To win the Dakar Rally once is considered a massive achievement, but some people have gone beyond that milestone. Take Frenchman Cyril Neveu for example. He's won the Dakar Rally an impressive five times on his motorcycle, but he still doesn't hold the record for the most successful Dakar Rally motorcyclist! That title goes to fellow Frenchman Stéphane Peterhanse who has crossed the finish line in first place an amazing six times. In a period of eight years Peterhansel came first in the Dakar Rally in 1991, 1992, 1993, 1995, 1997 and 1998 all while riding Yamaha motorcycles. After he'd finished setting records on his bike he went on to take first place a further three times in the car class! We'd like to see him tackle the M25 during rush hour.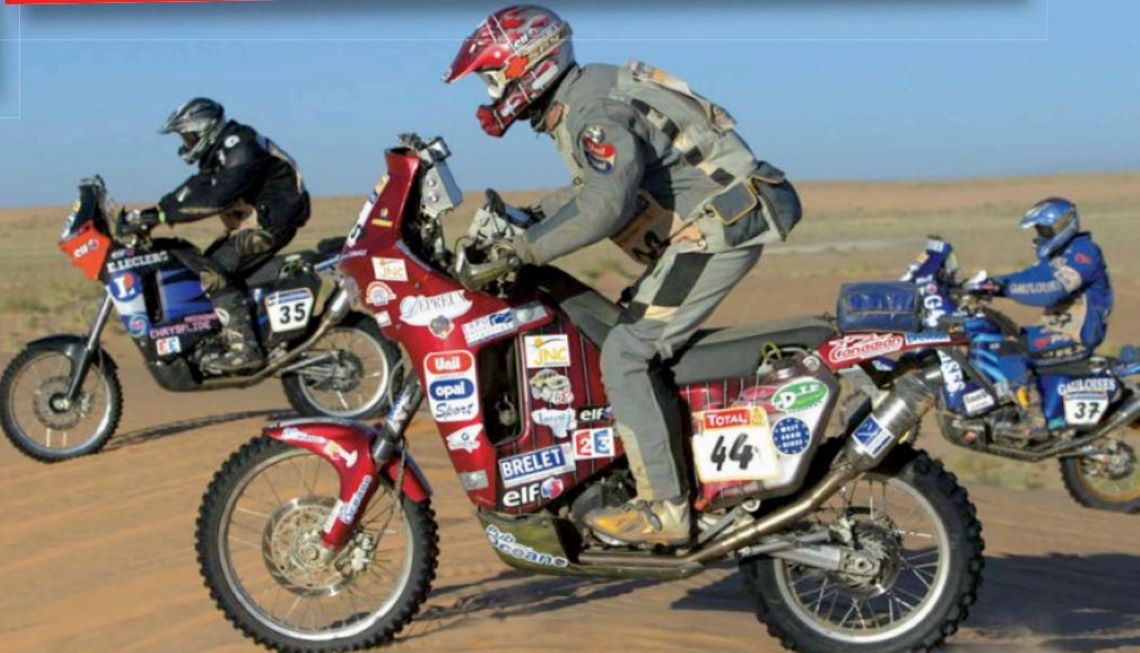 First… ever motorcycle
The first ever motorcycle was invented in 1867 by an American chap called Sylvester Howard Roper, born in 1823. Roper, who was known for inventing a wide range of products and actually patented the padlock, managed to fit a lightweight steam engine on to a bicycle frame, making a non-human powered bike, better known as a motorcycle! The bike had a small inbuilt furnace which burned at temperatures close to 150oC (yikes! Imagine having that between your legs…) and heated a reservoir of water until it boiled in to steam, which powered the wheels. Interestingly, the bike shared some features with modern motorcycles, including the throttle control handle, which worked in the exact same way. It's said that people disliked Roper's invention as it was noisy, smelt a lot and spooked horses, and he was even arrested once for riding it but released as the police had nothing to charge him with. Roper went on to develop his motorcycle and the final incarnation was able to travel eight miles on one tank of water and capable of speeds up to 30mph! In 1896, Roper demonstrated his invention at the Charles River bicycle race track in Boston. Sadly, during one of his timed laps of the course, Roper suffered heart failure and was thrown from the bike. He died shortly after, but thanks to his inspired steam-powered invention, the two-wheeled dream lives on.