Which motorcycle jacket you buy will depend on the type of riding you do. There is no point in wearing a fully-insulated winter jacket if you confine your riding to the trails of Death Valley, USA in summer.
Likewise, if you spend much of your time slogging your way up and down the M5 motorway in winter, you'll be grateful you opted for a jacket with effective insulation and waterproofing.
As a rule, the more you spend the better features and protection you'll be getting, but you don't have to break the bank to buy a well performing piece of kit.
So, we've teamed up with online motorcycle gear store XLmoto to highlight what to look for when buying a jacket, so you can make the choice that is best for you.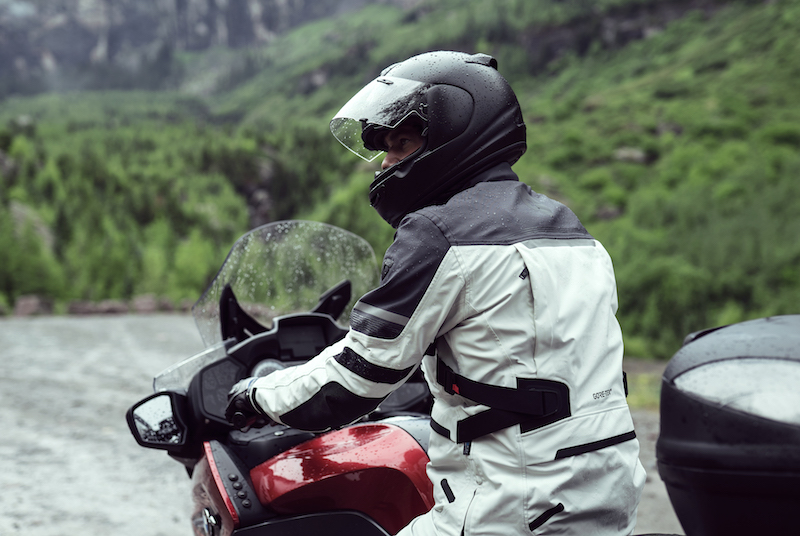 Material
While we may dream of looking as cool as Marlon Brando sporting a leather jacket in the Wild One, there's a reason adventure bikers tend to wear textile jackets. They perform better when it's wet and they are more likely to be adjustable so you can add and takeaway layers beneath them to adapt to the weather conditions.
While leather is generally more abrasion resistant, textiles still offer excellent protection if you do find yourself skidding down the road. Textile jackets generally fit the adventure bike upright sitting position and will also offer more of the technical features, such as vents, plentiful pockets and storm flaps, that are a blessing on longer journeys.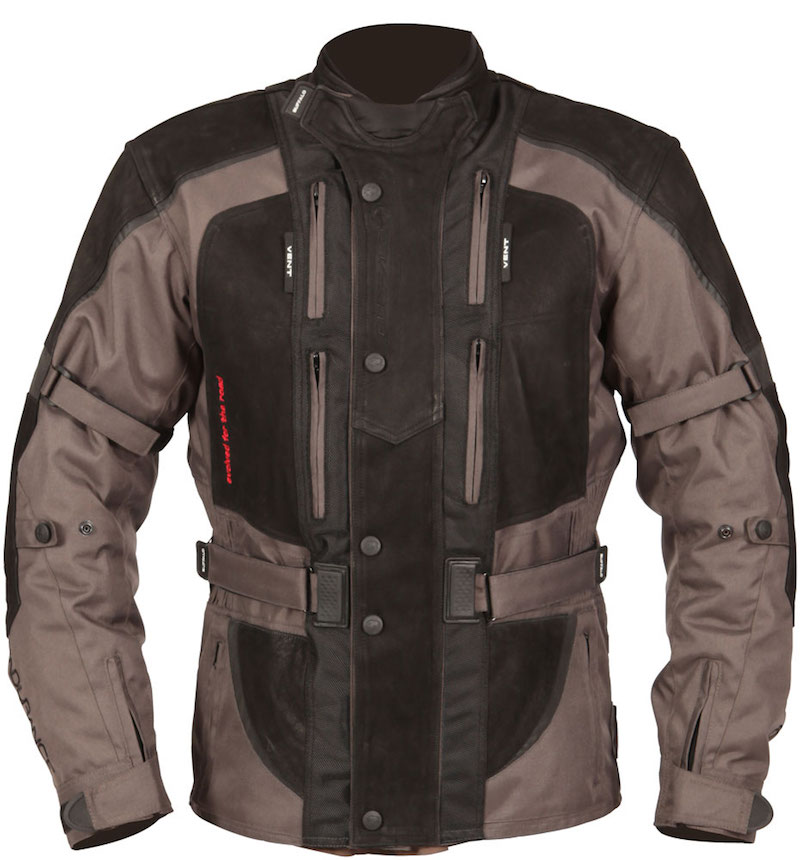 Waterproofing
If you ride regularly in the UK, chances are you are going to get wet at some point, so you want to make sure your new jacket will keep you dry. If your budget can stretch to it, opt for a laminated jacket which has its waterproof layer sealed to the inside of the jacket. This stops the outer shell from getting wet to the point of saturation which can make it heavy and cold to wear.
The alternative to a laminated jacket is one with a three-layer system featuring removable inner thermal and waterproof liners. If designed well, these jackets do a fantastic job of keeping you dry and are the more wallet friendly option.
The downside is they are a faff to zip in and out and chances are you'll be drenched by the time you pull over, rifle through your panniers for your waterproof layer, and zip it in during a downpour.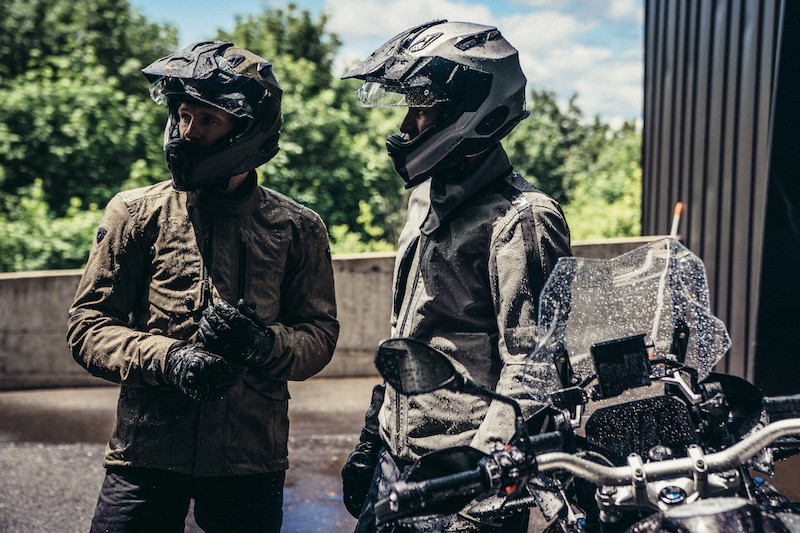 Insulation
A thermal liner will help insulate your body, keeping you nice and toasty by trapping warm air. Well that's the theory anyway. While in many cases, the standard thermal layer may well be up to the job, you may find yourself needing to buy a separate, higher-quality thermal garment to use as a mid-layer. If you really do feel the cold, it is worth investing in a heated jacket.
Armour
If the worst happens and you take a tumble, it is the armour in your jacket that will protect you from the initial impact. This should be CE-approved. At the very least a jacket should have armour in the shoulders and elbows and it is great if a back protector is included too. If no back protector is supplied, make sure there is a pocket to fit one.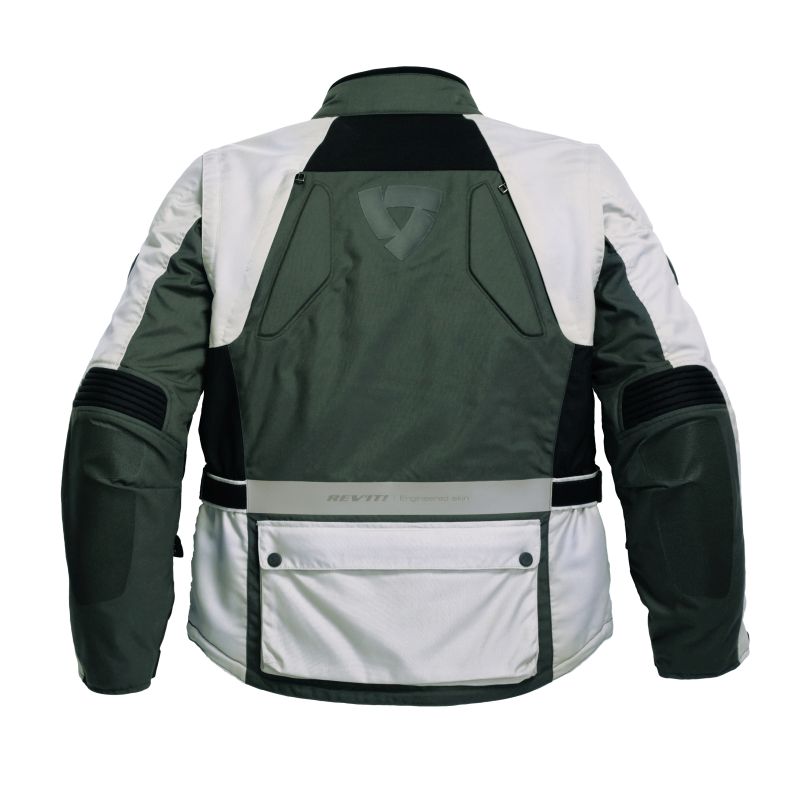 Vents
Effective venting can be the difference between an enjoyable summer ride or feeling utterly miserable as you roast inside your jacket. Large venting flaps that can be secured in an open position are the most effective, and it is important to have exhaust vents at the back of a jacket to allow for good air flow.
Pockets
Not all pockets are created equal. They need to offer easy access, be waterproof and be big enough for your hands. They also need to be large enough to hold the multitude of things a biker needs to keep close, including a disc lock, keys, visor cleaner, sun glasses, phone, and so on. A jacket will also get bonus points if it features hand warmer pockets to keep your hands toasty when you're off the bike.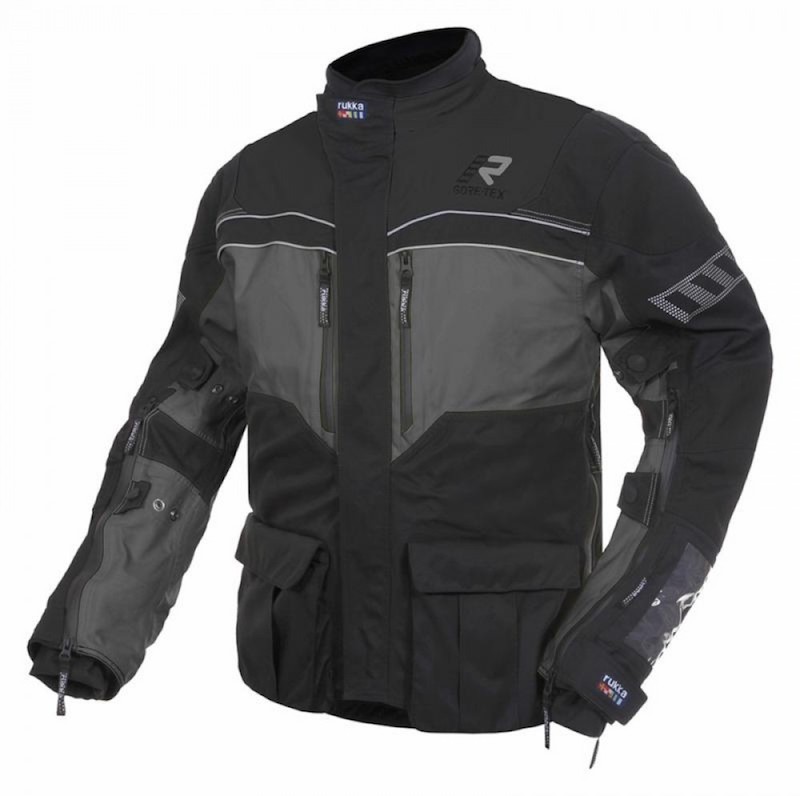 Cuffs
An adjustable cuff fastening will let you slip a glove under or over your cuff while helping to ensure rain doesn't seep up your wrist. Velcro adjustments provide good versatility. Well-cut bellows (the pocket of material that lies under an expansion zip and allows the garment to expand when unzipped) avoids any bunching of fabric in this area.
Neck and collar closures
Fiddling with a stubborn collar closure while riding is incredibly irritating. Magnetic ones are the most user friendly but they are not widely available.
Velcro closures are also easy to use but they can irritate your skin so make sure you try on your jacket with the collar closure fastened. Press studs are commonly used as fasteners but they are fiddly when wearing gloves.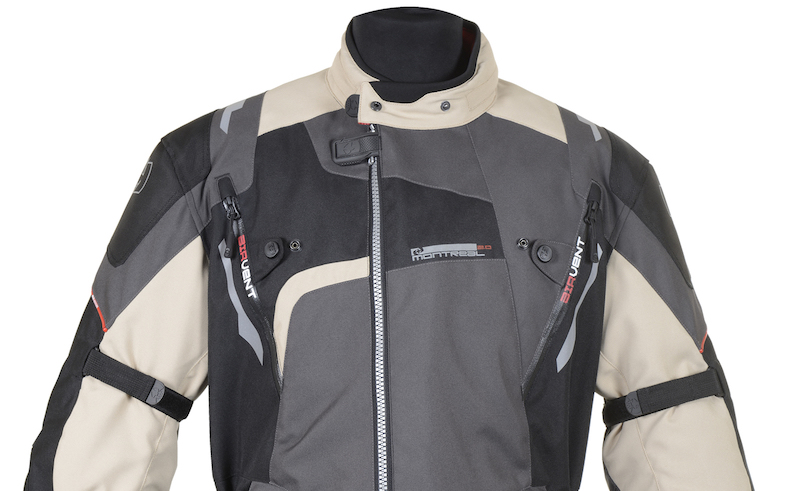 Zips and storm flaps
Water resistant zips do a good job of keeping rain at bay, but none are fully waterproof. Because zips are weak points when it comes to staying dry, it is important they are covered with a sturdy storm flap.
Make sure the zips on any jacket you buy are chunky enough to use while wearing gloves. It can be infuriating trying and failing to use a fiddly zip while riding.
Waist adjustment
Velcro or buttoned waist adjusters help fine tune the fit of a jacket which may come in particularly handy if you over indulge this Christmas. As well helping to make the fit of the jacket look good, a waist adjuster can help trap warm air inside for added insulation.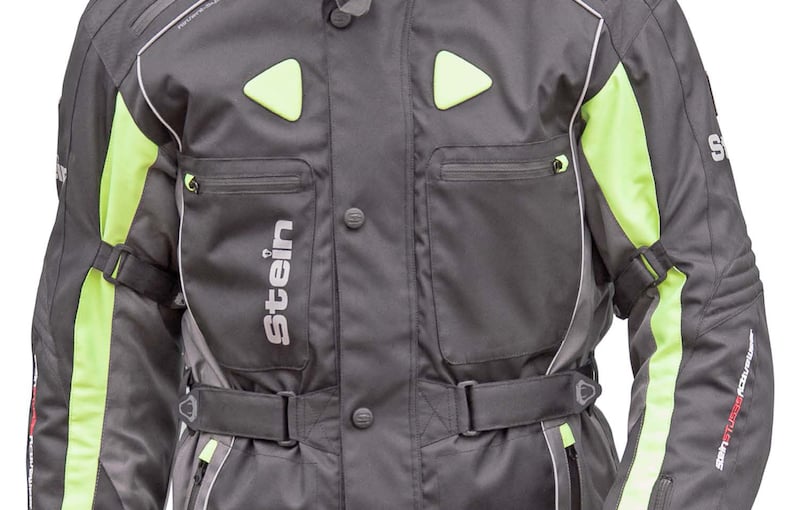 Reflective material
Being visible is an important part of staying safe on the road. If a fully hi-vis jacket isn't for you, make sure there are reflective materials stitched into the jacket. These are often quite subtle but will be effective in poor lighting conditions.
Looks
You can get as technical as you like when it comes to researching a new jacket, but if you don't like how it looks, you're going to be less inclined to wear it. Luckily for us, adventure jackets look cool, particularly with a light dusting of dirt to complete that rugged around-the-world look.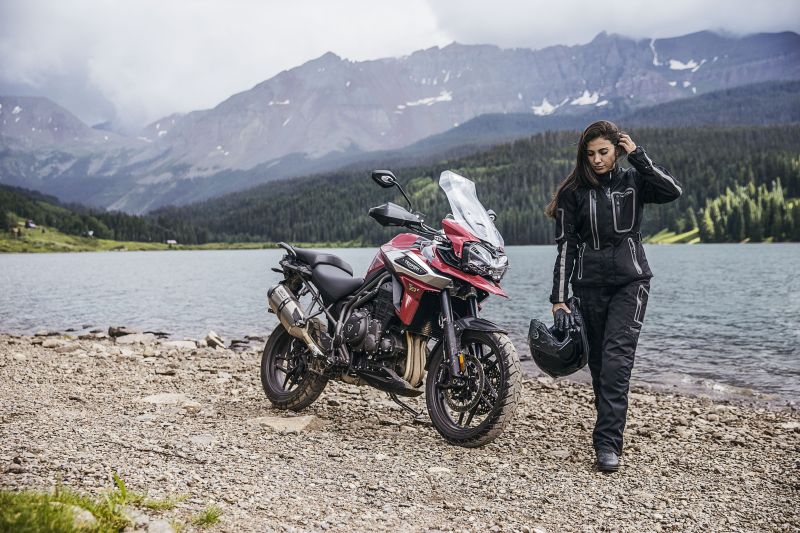 Keeping these features in mind should help you buy a jacket that will keep you comfortable, protected and looking good in the saddle.
For a wide selection of jackets and other motorcycle gear, check out XLmoto, which provides a helpful breakdown of the features of each jacket for sale.