If you are an adventure biker, odds are you already have a good set of textiles. We've all watched Long Way Up, we've seen the clobber Ewan and Charley use out on the road and that's what we take on tour.
Gore-Tex trousers and jackets to keep out the wind and rain, big boots with lots of protection and a rugged sole for difficult terrain and proper layering underneath. We're serious bikers with serious gear.
I completely get that approach. It makes sense, "fail to prepare, prepare to fail," as the saying goes. But there is another option, particularly if the tour you are tackling is more Dordogne than Dakar: motorcycle jeans.
They have been my go-to style of riding trouser since I took to two wheels. They offer protection, comfort, breathability and allow you to not stick out like a sore thumb in the pub afterwards. This makes them great for short rides out on the weekend, or even for a commute if you work in an office with a relaxed dress code. But they really work on tour as well.
We all have aspirations of riding the Road of Bones and such, but the fact of the matter is, most of us are far more likely to be tackling the French Riviera in summer than Russia in winter.
I don't know about you, but if I've just arrived in Cannes or Nice to enjoy a meal out in a fashionable bistro, I'd rather be in denim and a leather jacket than head to toe textiles. It's at times like this that motorcycle jeans are perfect, allowing you to blend in off the bike while not sacrificing safety in the saddle.
In the most recent edition of ABR magazine, we spoke to the founders of Roadskin, a British firm that specialise in motorcycle jeans. Set up in 2012 and run by husband-and-wife team Ian and Nicky Wilson, they've got a decade's worth of experience of producing high quality motorbike jeans at affordable prices. Using a Kevlar blend and thin armour they are able to provide great abrasion protection while keeping the look and feel of normal jeans.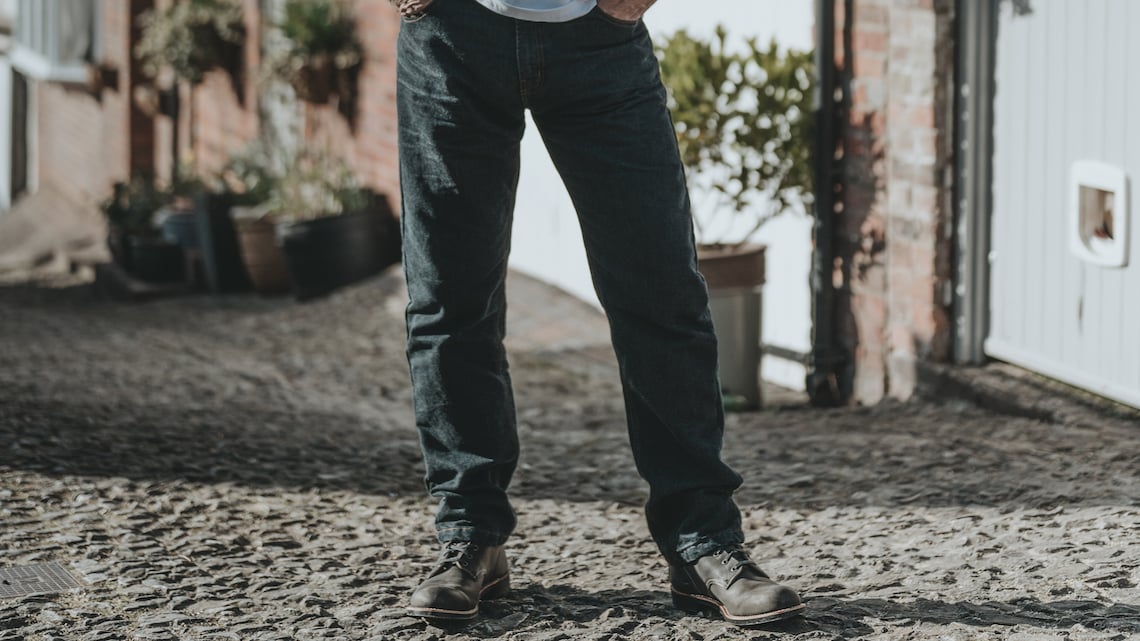 Recently I've been using Roadskin's Taranis Elite motorcycle jeans. They offer AAA protection while looking and feeling just like a regular pair of denims. I frequently use them for my 90-minute commute to the ABR office and have always been comfortable.
Worn with a leather jacket and a pair of urban style bike boots, casual observers would be hard pressed to tell you were wearing anything protective. Despite the fact you are with the level 2 knee and hip armour the jeans come with.
Most importantly they are comfortable to spend a whole day wearing on and off the bike, and to me that makes them a touring must have. They also do a pair designed for ladies and, with both costing £179.99 they don't break the bank either.
But that's the summer, and we all know you can chance it with weather protection a bit more at that time of year, but winter is a completely different kettle of fish.
Biting winds, rain, sleet and salty roads would ordinarily have us all reaching for our most serious kit to keep us warm and dry. However, there are jeans designed to stand up to the elements.
Roadskin's PARANOID jeans are, if anything, a tad too hot in the summer, but certainly do a job in autumn and winter. They offer AAA protection and are fully lined with military grade Kevlar for abrasion protection. This added thickness also helps keep you warm on a cold day and the shower resistant coating will give you some protection if the heavens do decide to open.
Despite all that, they still look perfectly at home off the bike and cost a very reasonable £159. In fact, if you are somewhere really cold you may be glad of the added leg warmth out of the saddle. As I found out during a trip to Canada a few years ago, when the mercury gets very low, a properly icy wind can make a regular pair of jeans feel like budgie smugglers.
So, next time you're packing up for a big trip, I recommend taking a pair of motorcycle jeans along for the ride. They're breathable, stylish, and comfortable. Obviously, you can and should still take your trusty textiles with you, but I can guarantee you won't regret throwing in a pair of jeans too.