The sight of a mobile phone mounted to the handlebars of a motorbike is commonplace these days. Many of use them as a SatNav, to listen to music, or make calls as we ride.
But with smart devices costing as much as £1,000, you'll want to make sure you've got a sturdy and reliable mount, which is also quick and easy to use.
Step forward the RAM X-Grip. The joy of this motorcycle mount is its simplicity and ease of use. It takes just seconds to pop your phone into the cradle where it's firmly gripped in place by four rubber ends and a tether.
Nothing obstructs your view of the screen, there's no zip to do up, or clear plastic cover to contend with. Simply squeeze the spring-mounted stainless-steel arms, slip over the rubber tether and you're ready to ride.
And attaching the RAM X-Grip to your bike is just as simple thanks to the ball and socket mounting brackets. The rubber ball also helps dampen vibration.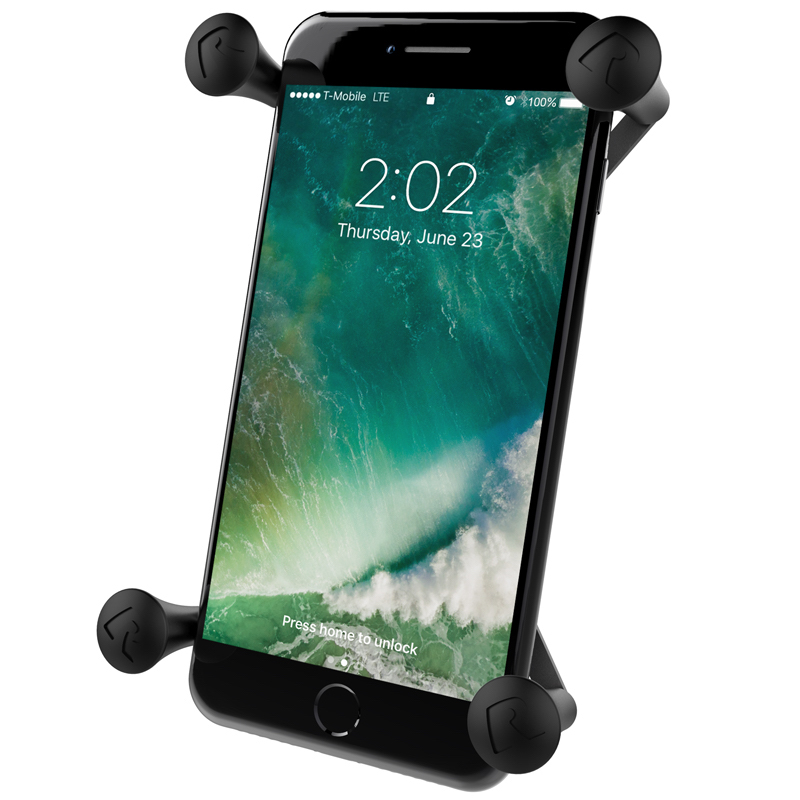 RAM X-Grip's design
RAM specialises in creating designs that make its products easy to live with. A few turns to loosen the tightening screw by hand and you have the freedom to move your device in all directions to find the perfect position.
This uncomplicated approach to design by the American company has led to a legion of bikers adopting RAM mounts as their product of choice when looking to attach a phone, tablet or SatNav to their bikes. That, and the fact the they work well and are reliable.
I wouldn't trust any old brand with my expensive phone or tablet, but RAM Mounts have earned that trust.
For the purists, the idea of needing a mount to use a phone while riding may be met with horror. Surely, motorcycling is all about getting away from the stresses and strains of daily life, much of which is funnelled through that little ringing device, right?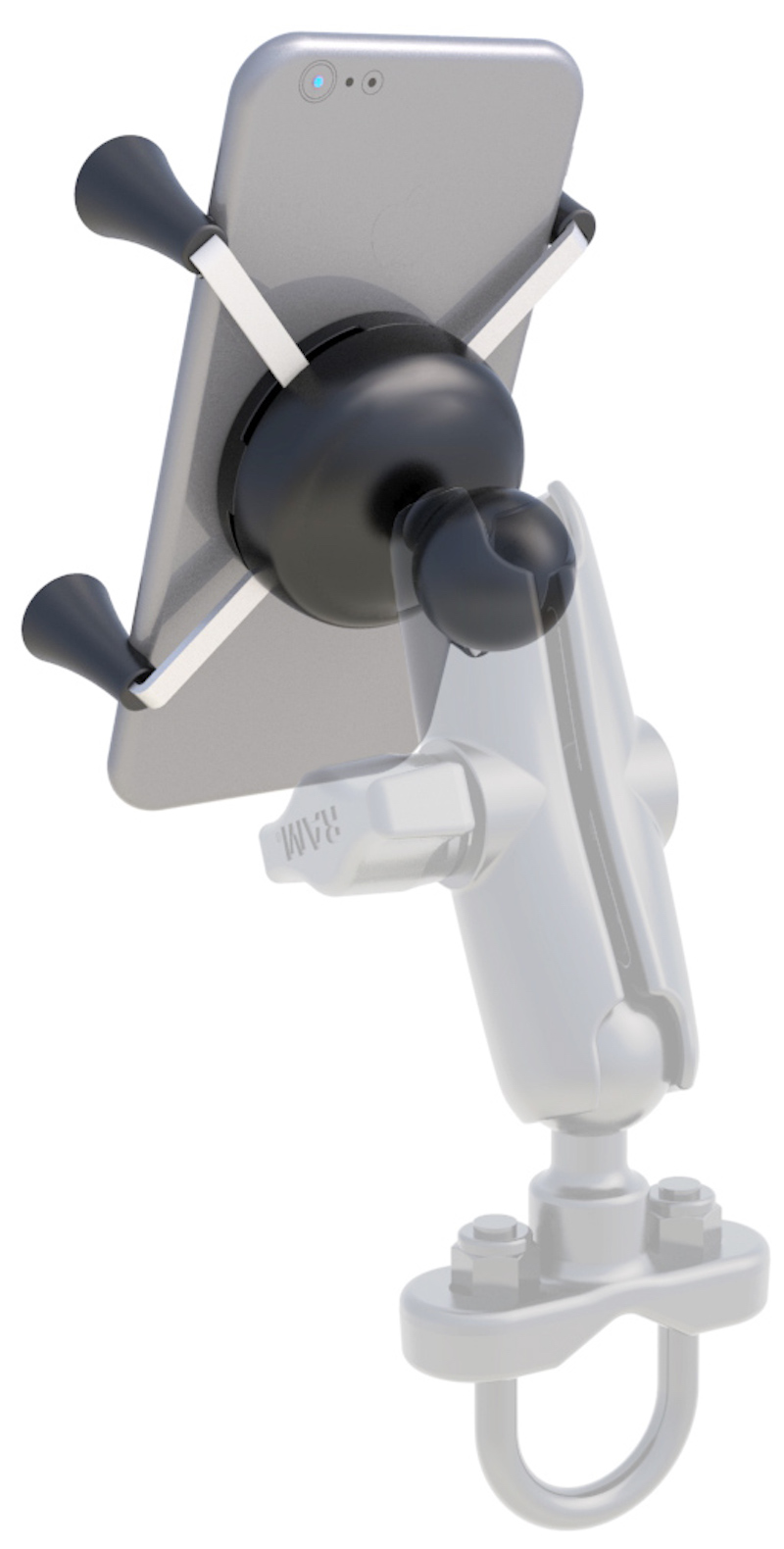 Music, maps and phone calls
While I can't disagree with this sentiment, I have to admit that connecting my phone to my helmet headset has become an integral part of my pre-ride routine. In particular, I use it to listen to music during a weekly 230-mile commute from the ABR offices to home. Riding along the M5 becomes a lot more interesting if the Red Hot Chilli Peppers are jamming in my ears.
For those of us that use our phones as SatNavs, having a strong and reliable mount with minimal vibration is important. I also use Google Maps to plan my bike tours and being able to check the route quickly and easily on the phone while riding is useful.
Having a phone mounted in front of you on these occasions, rather than needing to pull over and rummage around in a pocket for a device, makes life a lot easier. And when you do stop for petrol, coffee or to use the loo, there is no faffing around unzipping or unscrewing anything when using the RAM X-Grip. Just squeeze the cradle arms, release the rubber tether, and lift your phone out.
Conclusion
Here at ABR, we've used the RAM X-Grip on plenty of motorcycle journeys both at home and abroad. It has proven a reliable and convenient piece of kit to use on the road. If you're looking for a phone mount for your bike, we'd strongly recommend considering the RAM X-Grip.