Fancy Competing In A 5,600-Mile Adventure Race From Athens To Gibraltar? Mark Kinnard spills the beans on his exciting ride as part of the 14-day Gibraltar Race
Starting in Athens, Greece, and finishing in Gibraltar, the Gibraltar Race takes riders over 5,600 miles in 14 days. Along the way, they make their way through Macedonia, Albania, Montenegro, Bosnia, Croatia, Slovenia, Austria, Italy, France, Andorra and Spain, and I happened to stumble across this two-week epic on a Facebook post by some of my Italian friends.
What initially drew me to the race was the fact that it was a GPS event, so there was no need to splash out on £2,000 worth of electric road books, frame-mounted fairings and ICOs, all I needed was a GPS, and I had one. It was also geared towards the big adventure bikes, although a Yamaha WR450 won.
There were three classes: up to 450cc, 450 to 700cc and above 700cc. After competing for Team GB and winning the BMW GS Trophy South Africa back in 2010, I'd been looking for a new challenge. I've done loads of enduro, beach racing and UK based rallies, but this one just looked different.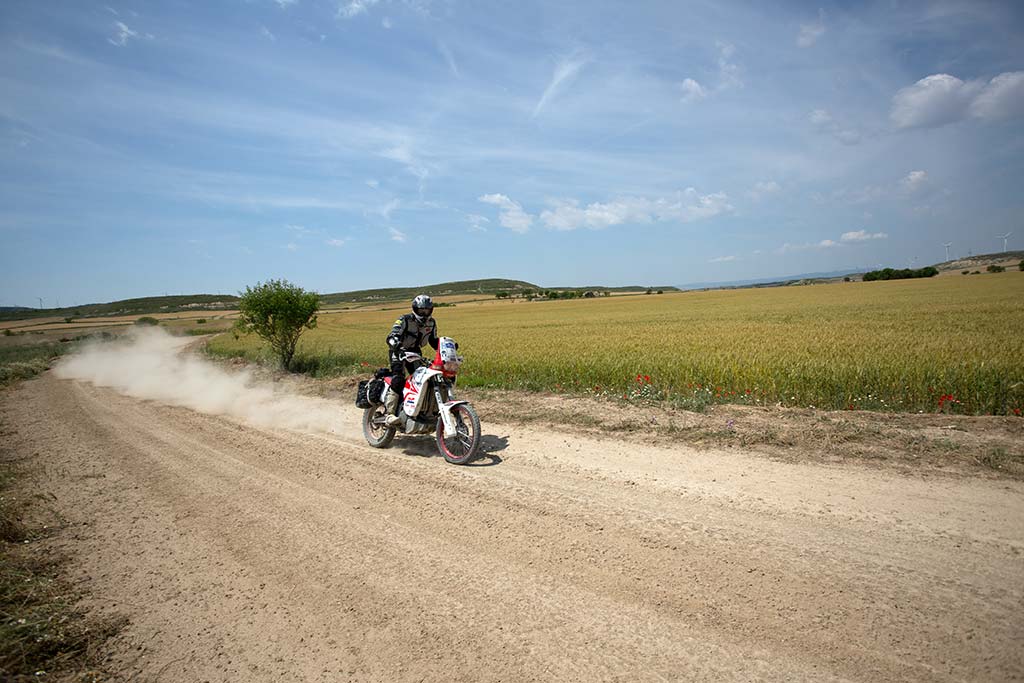 The Gibraltar Race is similar in its format to the Paris-Dakar, sticking true to the original format, 5,600 miles in 14 days. As the race grew nearer, I kept telling myself that it was going to be much easier than the Dakar, it was in Europe after all. The event is geared towards anyone who wants an adventure.
You don't have to be superfit to enter or the best enduro rider, you could be as competitive as you liked, and, each day, if you wanted to, you could follow the assistance route and ride straight to the next bivouac, missing out the off-road stages at a pace that you are comfortable with.
Basically, if you ride a trail, enduro or adventure bike, this is the event for you. There were some pro teams there this year, some very competitive riders on sponsored, supplied bikes, and racy privateers.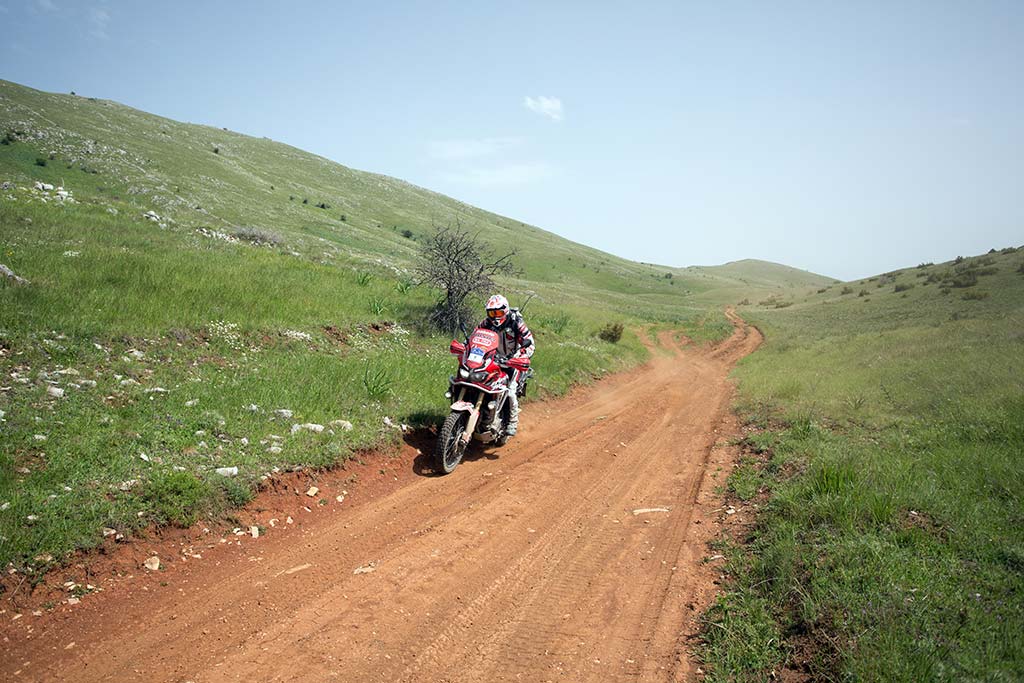 I decided I would use my KTM 1190 Adventure R for the ride, so before the race, I had some new rims spoked onto my spare wheels using thin MX rims so that I could use desert tyres. On my original rims, I used TKC 80s, and I changed my paper air filters to oiled foam filters with oiled foam pre-filters in the snorkels.
We took two 1190s down to Athens in a Sprinter camper, driven by our crew of two, Mark Bradford and Dave Sayer, who looked after us and our bikes. As they were driving down, we hopped on a plane and got there the easy way.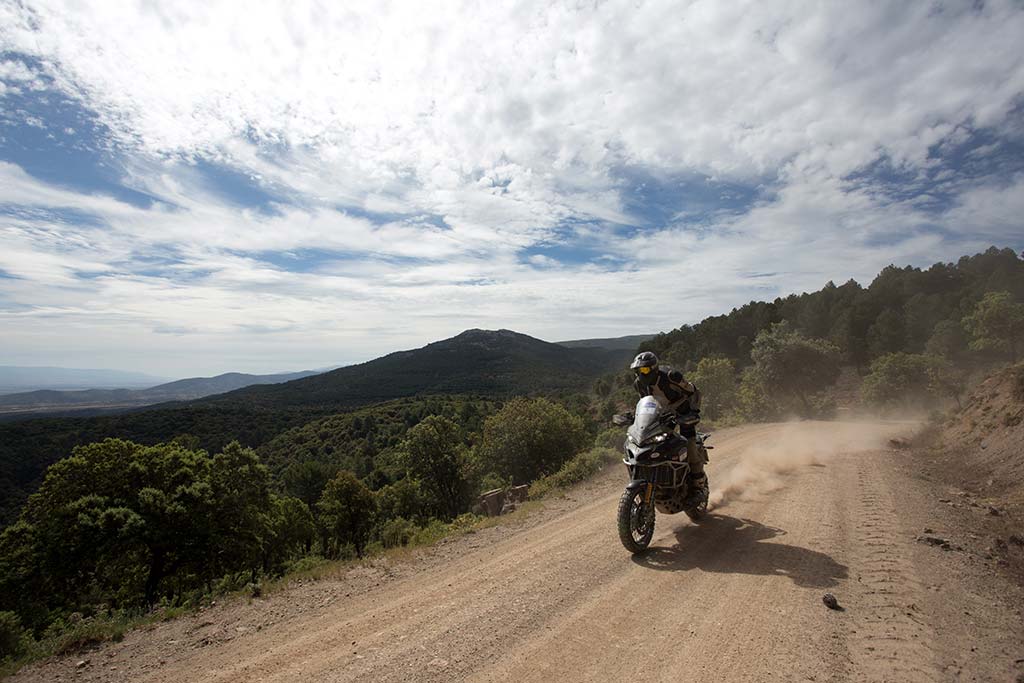 Racing through Europe for 14 days was incredible. I just cannot imagine doing something like this in the UK, you just wouldn't be allowed! If you followed our on-road course from Athens to Gibraltar you would have a very memorable trip. Our route took us up and down every mountain range en route on minor A roads and good B-roads, with the times off-road specials thrown in for good measure.
Our average riding days saw us covering 125 miles of tarmac, 30 miles off-road, 125 miles tarmac, 30 miles off-road and then a final 125 mile sprint to the finish. When we had completed the 125 miles of road riding, we were chomping at the bit to be standing up off-road, and similarly, after 30 miles of fast, rough riding, you were happy for the more relaxed asphalt riding.
While I was content with stopping just for fuel and energy gels, some of the other competitors took it at a more leisurely pace, stopping for coffee breaks, lunch and even afternoon tea! They then wondered why they were late back, but they got to see far more of the sights than those who gunned it through with their heads down. One regret of mine is that I didn't write a blog on the way, so many of the places we rode through have just merged into one.
For the most part, the weather was good, but for three or four days we had non-stop torrential rain, making the off-road sections in northern Italy incredibly difficult. The special stage followed a river on the bed of a valley and through mile upon mile of tree plantations.
I ended up overtaking the organiser's track opening rider, who had recommended they abandon the stage as it was too dangerous. As I passed him I told him it was just mud, not quick sand, and I was going to ride it. As I was leading the pack and I did the special it meant all the other riders had to too!
I ended up being over my time by 21 minutes, but everyone else came in over 90 minutes late, and the Ducati Multistrada Enduro had to be rescued mid-stage and finished on the back of the pickup. This took me to first in class and third overall.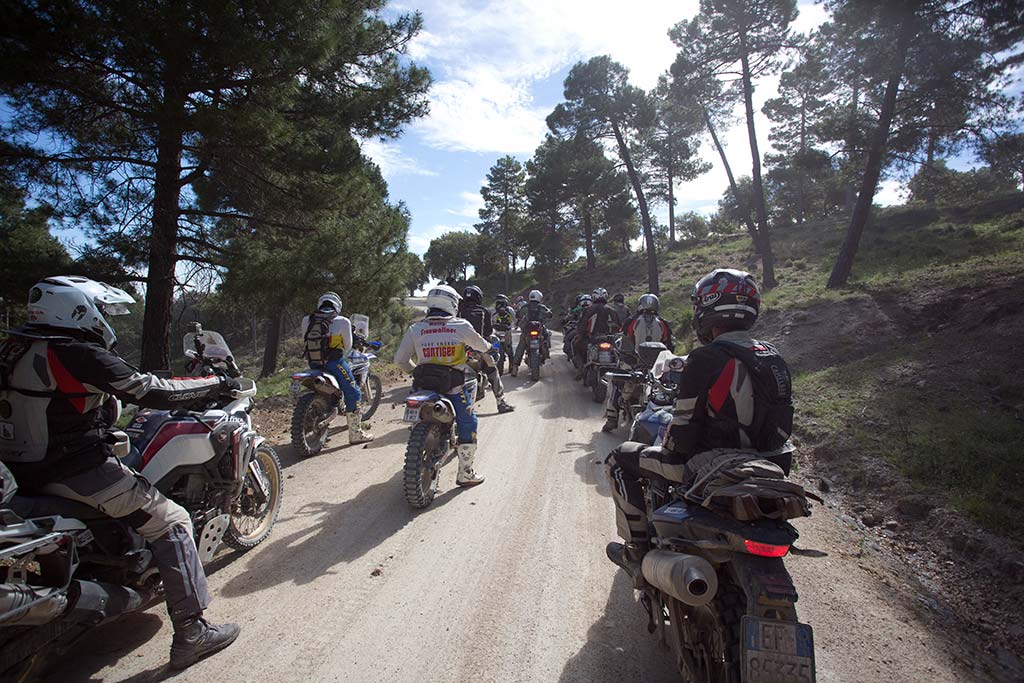 After my success in Italy, I threw it all away on one of the mountain stages when I split my front tyre and broke my pump. I rode with a flat for four miles until I came across the organiser's opening rider, who was stuck on a rock climb. He gestured for me to carry on (despite reprimanding me the day before for overtaking him), so I went on and made it to the top.
I decided to help the rider up the hill, and then another guy on a 1200GSA. All of this good charity ate into my time but I managed to blag a pump from the opening rider and a tube from a Roman photographer before eventually continuing on to finish the special. I was over 90 minutes late, and this put me way back to ninth.
Over the course of the remaining days, I clawed my way back to third in class and fifth overall, with the last day's special stages being cancelled as we had no medical cover with us. I could not make it past the Ducati rider, but finished just 34 minutes behind him in third place.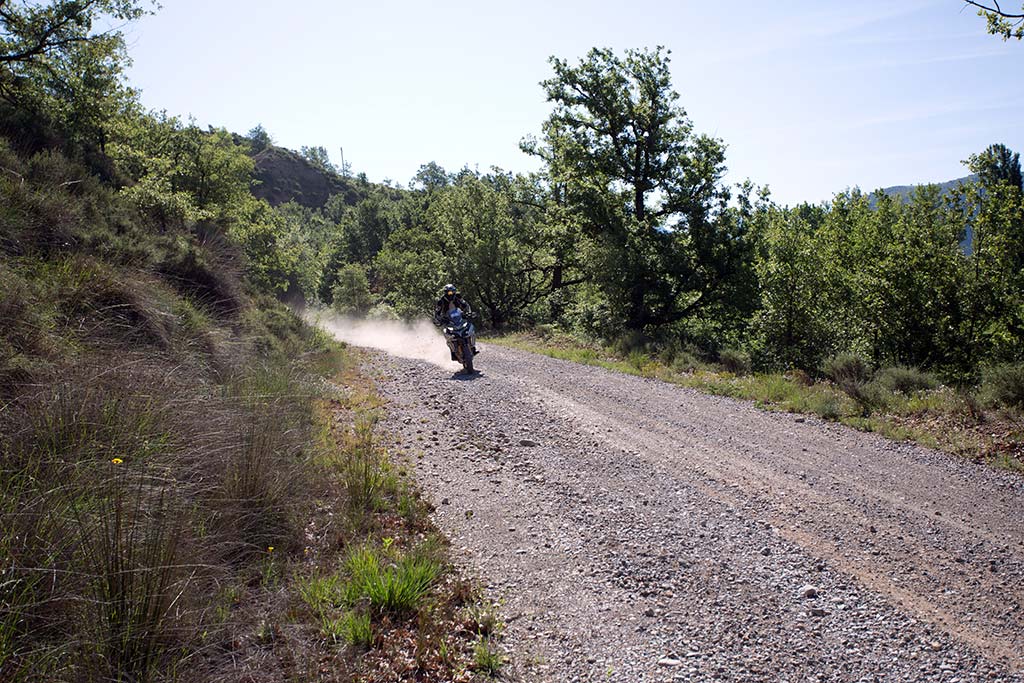 I was happy with my result, but really it was great just to be able to compete in such an event. My teammate, Dave, finished 11th in class and 14th overall, and we both had huge smiles on our faces as we crossed the finish line in Gibraltar.
As I said, if you ride trail, you would love this event. Any age, any ability, this is for you. You can ride it at the same pace as a Sunday trail ride and have one of the best adventure holidays of your life, meet great people and see some of the best scenery and mountain passes in the world. Or you can go balls to the wall and try to win the thing.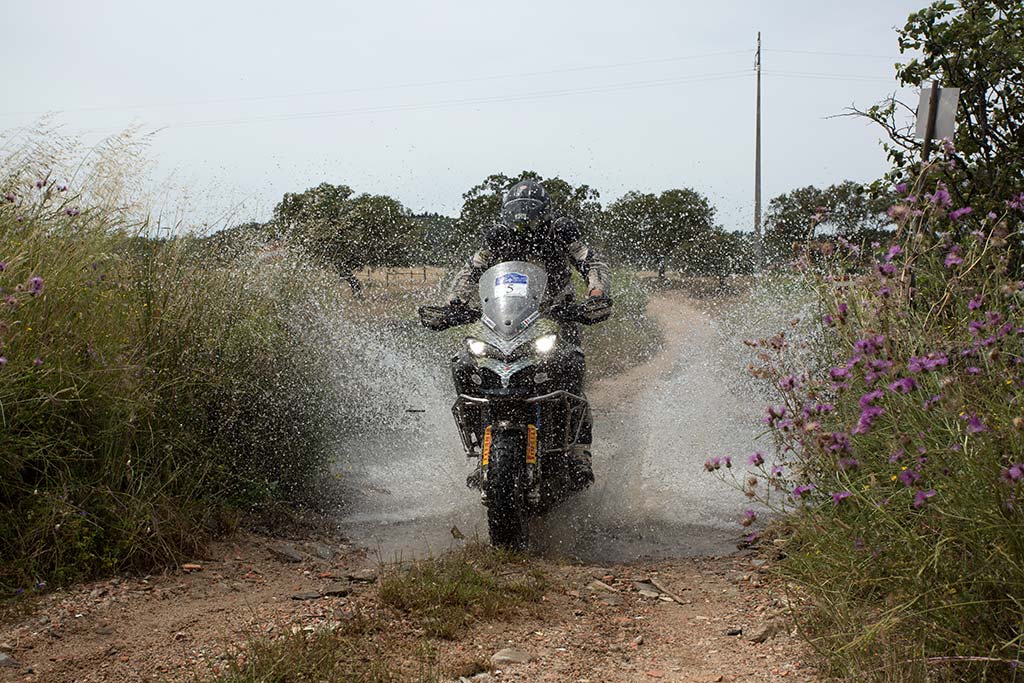 I will be at the start line next year on my KTM 690, as I would like to have a crack at winning it. I know it's a little early to be preparing, but I've got it decked up in a desert trim, supplied by Rally Raid, I've changed the rear shock to a Tractive 300mm Rally shock, the front forks to EXC open cartridge forks (both of these are 50mm longer than the standard suspension).
I also plan to change the rims to SM Pro as they are much harder than the Excel rims. With this set up I really think I can give the guys in pole position a run for their money.
We are also planning to take 30 riders from the UK, and we are offering entry (including shipping of bikes to the start and from the finish), assistance and support from Memo Tours throughout the race, the entry fee, your food package and accommodation.
If you are interested in taking on the Gibraltar Race, get in touch at [email protected].
Of course, if you'd rather do it off your own back and go independently, you can enter directly via www.gibraltarrace.com.