It's that time of year, where we drink and eat more than any person should, where family gather and when we get to tell our loved ones what they can buy us…
Fuel Exhausts Diablo
From £204.99
www.fuelexhausts.com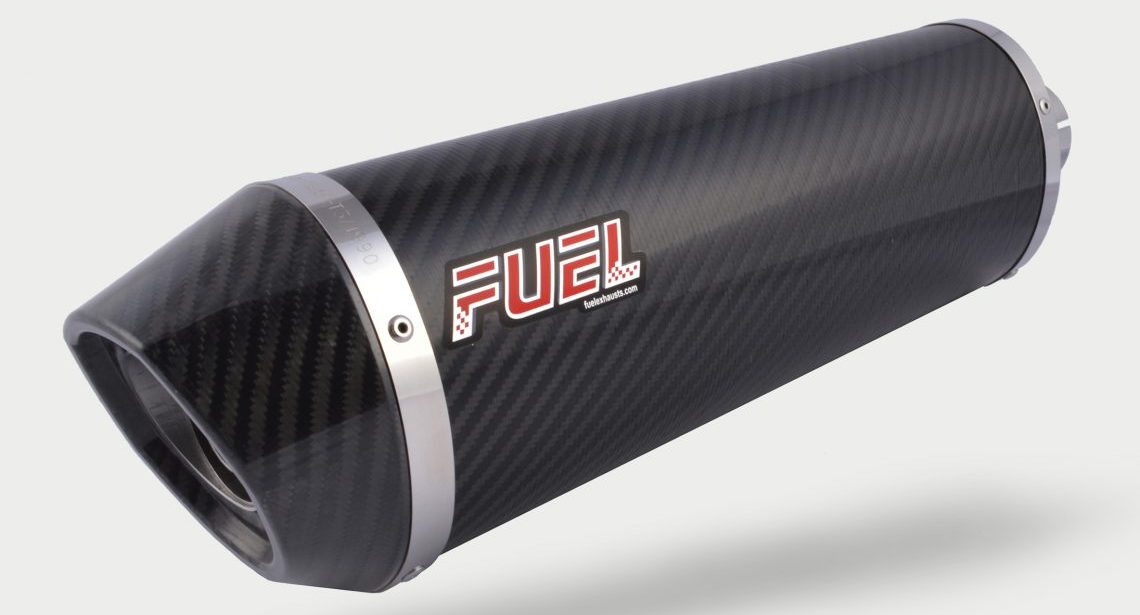 Fuel Exhausts Diablo range is available in a variety of different finishes including brushed, polished and black stainless, carbon fibre and titanium. The Diablo exhaust features an exclusively designed carbon fibre tip.
Fuel has been manufacturing exhausts for over 14 years and it prides itself on producing high quality, UK made products whilst retaining a competitive price tag! All exhausts are manufactured in-house at the company's factory in the Lake District.
Fuel exhausts are easy to fit and come supplied with full fitting instructions. They do not require any engine modifications and with the baffle in place, the Diablo exhaust is UK road legal.
Fuel Exhausts instantly provide a weight saving over the original silencer, revamp the look of your standard can and unleash a deeptone sound that rumbles on tickover but roars at high revs. All exhausts carry a lifetime guarantee.
The different exhaust ranges have varied price tags to suit different budgets or preferred styles, all of which can be seen on the website www.fuelexhausts.com.
Hood Jeans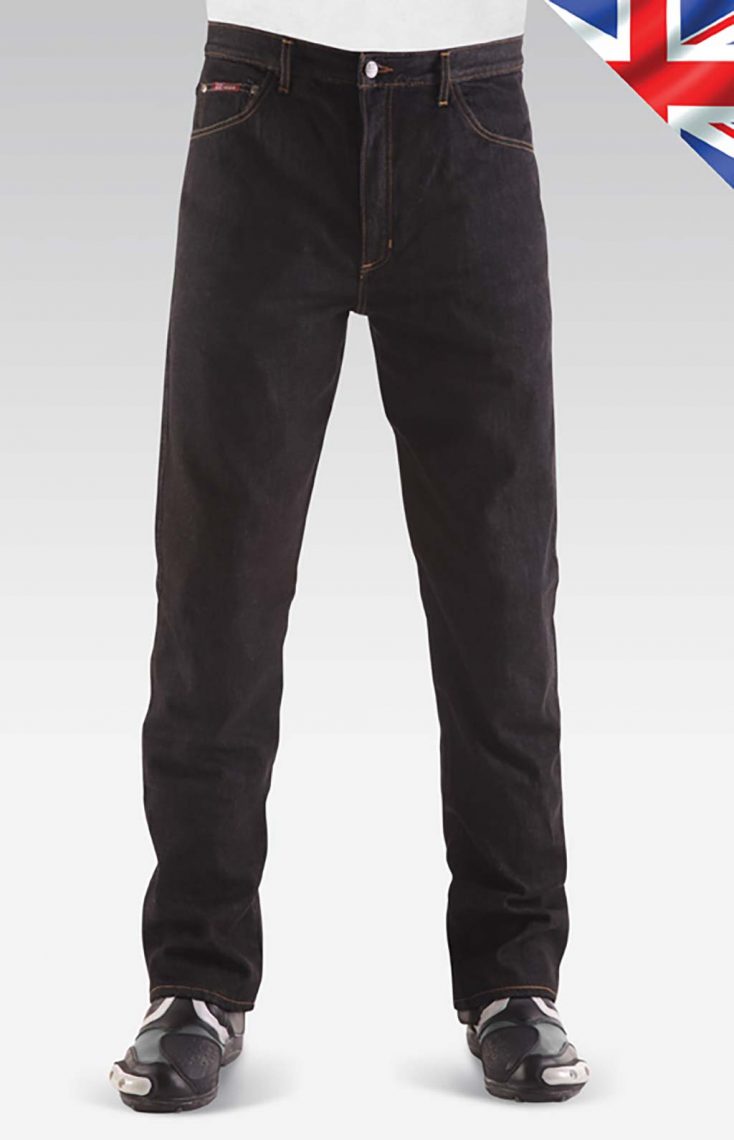 Hood has been at the forefront of reinforced motorcycle jeans since their launch in 2008. Back then, they were the first in the world to introduce a seamless jean into the market. The family behind the brand have been around for a while longer, manufacturing denim jeans since 1955.
All Hood Jeans are made in the UK to the highest standards, and Hood lines all of its jeans from the waistband to shins with the tried and tested K-tech Para-aramid. This high-tech material gives excellent protection against abrasion and in recent years they have teamed up with D30 to add the company's revolutionary impact armour to the jeans.
This partnership has allowed Hood to create one of the best British motorcycle jeans on the market.
Continually looking to improve the company's products, Hood has recently introduced a softer, more comfortable, yet equally protective K-tech Para-aramid to its K7 range, with CE approved D30 hip and knee armour an optional extra.
With free worldwide delivery the price you see on the Hood website is the price you pay, no matter where you are.
Scala Rider Packtalk
£329.95
www.cardosystems.com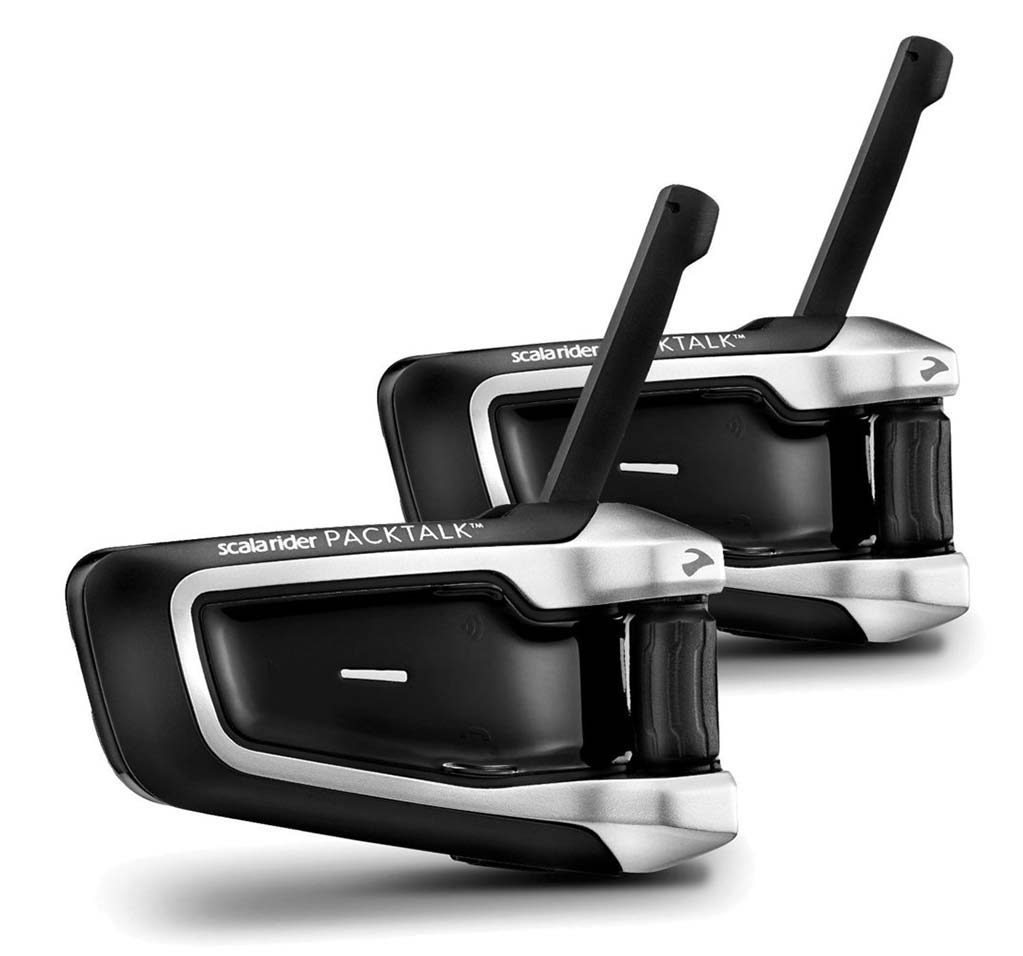 One of the joys of riding is being able to switch yourself off from the pressures of the world, but sometimes it's good to be able to talk to your riding buddy or pillion or listen to music while you make an assault on an Alpine pass. With the Scala Rider Packtalk, you'll have one of the most sophisticated Bluetooth comms units on the market.
Combining DMC (Dynamic Meshwork Communication) and Bluetooth technologies, the device allows large groups of riders to maintain constant connectivity, with each user able to leave and re-join the chat group without compromising the conversation itself.
The unit has a simple flat plate roller-wheel control mechanism that makes it easy to operate with gloved-up hands, and with a one-mile range for bike-to-bike communication, which can be extended to as far as five miles with four riders, it's a perfect solution for those looking to communicate while on a rideout.
Calls switch automatically to your phone when out of range and other features include a private one-to-one chat which allows you to have conversations which other group members can't listen in on, as well as four-way conferencing.
Not only does the Packtalk allow you to communicate effortlessly and seamlessly, but you can play music, listen to the radio (which is built in to the device) and listen to instructions when it's paired to your SatNav.
It's compatible with most Android and Apple phones and has its own, brilliantly designed app which makes controlling and setting up the device a stress-free job. With waterproofing and dust proofing it's ready to stand up to the rigours of riding and, on a full charge, it offers a battery life of 13 hours of talk time or a whole week on standby.
Gerbing XRS12 Glove
£149.99
www.gerbing.co.uk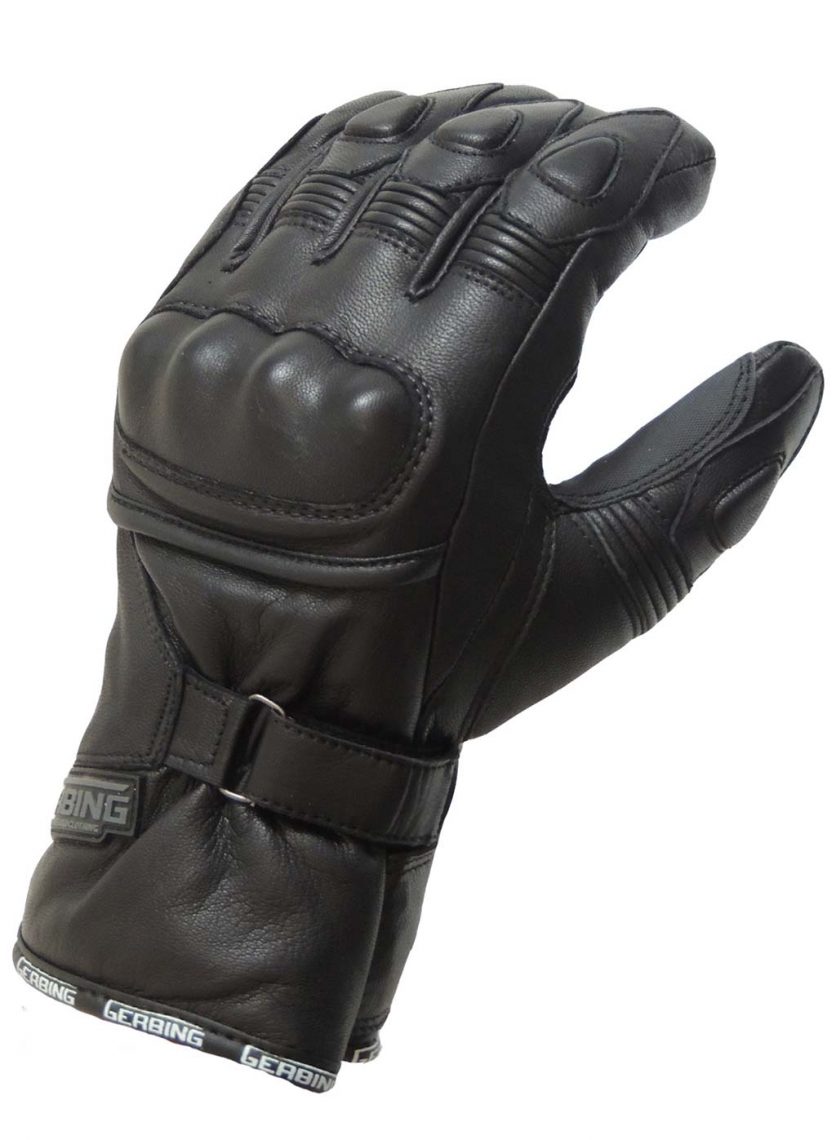 Based on the award-winning XR12, the XRS-12 is Gerbing's latest 'top of the range' innovative and revolutionary European patent pending Microwire® heated glove. An extremely comfortable and safe glove made with an exceptionally soft and supple drum-dyed 0.6 mm premium full aniline leather that contours to the hand.
Using a Hipora® liner the XRS-12 heated gloves are waterproof, windproof and breathable providing protection from the outside elements. The design is sleek, stylish, very functional and light whilst incorporating hard knuckle impact protection.
The new short-cuff design allows the rider to wear the glove underneath the motorcycle jacket.
Gerbing 12V heated jacket liner
£189
www.gerbing.co.uk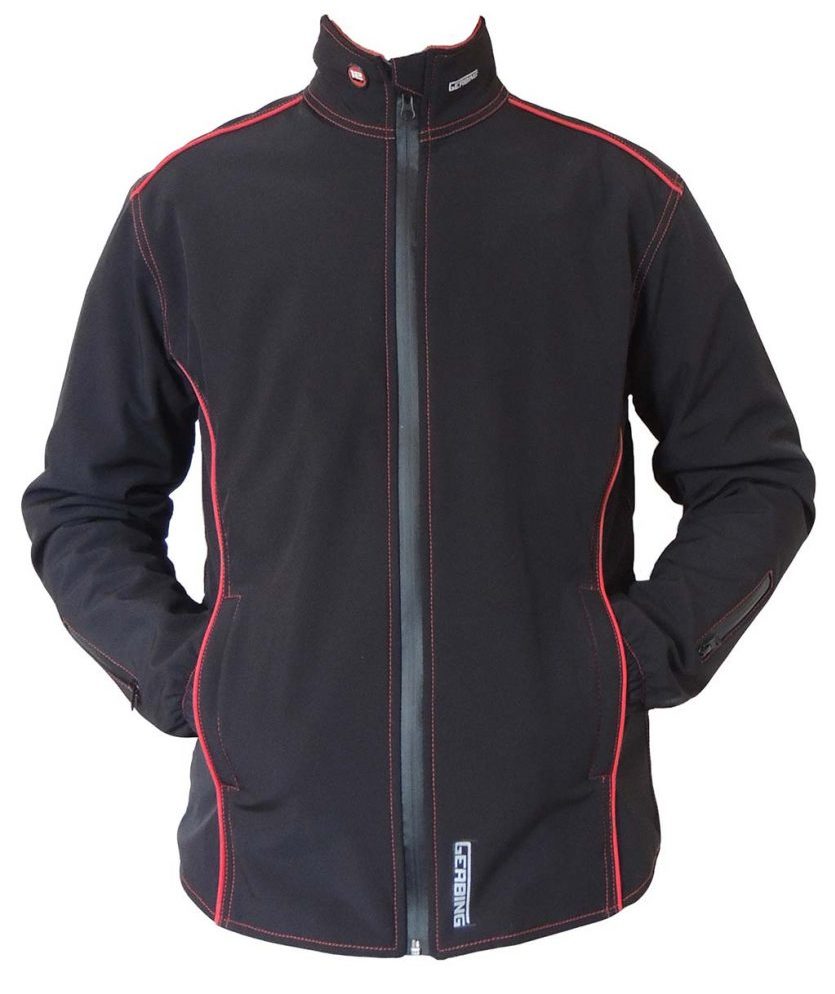 New for 2016/17 is Gerbing's 12V heated jacket liner with its unique heating system which allows you to wear your existing outerwear whilst providing an even distribution of warmth throughout the body. There is over 30m of heating wire in the heated jacket and it's guaranteed to keep warm, even in arctic temperatures!
Constructed from a soft, wind-resistant nylon shell, this tailored jacket is designed to be a lightweight and highly compressible garment – the perfect item to pack for those trips with unpredictable weather conditions.
Heating pads on the chest, back, collar, and sleeves.
Compressible, water-repellent, durable, Thinsulate® insulation softshell.
Water repellant zip.
Inside and outside pockets.
Silky soft micro denier collar.
Contrast stitching.
Firm-fitting patterns and sizing to fit snugly and easily under your outer motorcycle garments.
Built-in sleeve plugs to enable Gerbing gloves to be directly fitted to the liner.
Glove plug pockets in sleeves to secure the glove plugs when not in use.
2 dual wiring circuits to enable gloves and any other Gerbing product to be controlled independently from the jacket.
Lifetime warranty on heating elements.
Open House OHV100
From £8.95 to £14.95
www.openhouseproducts.com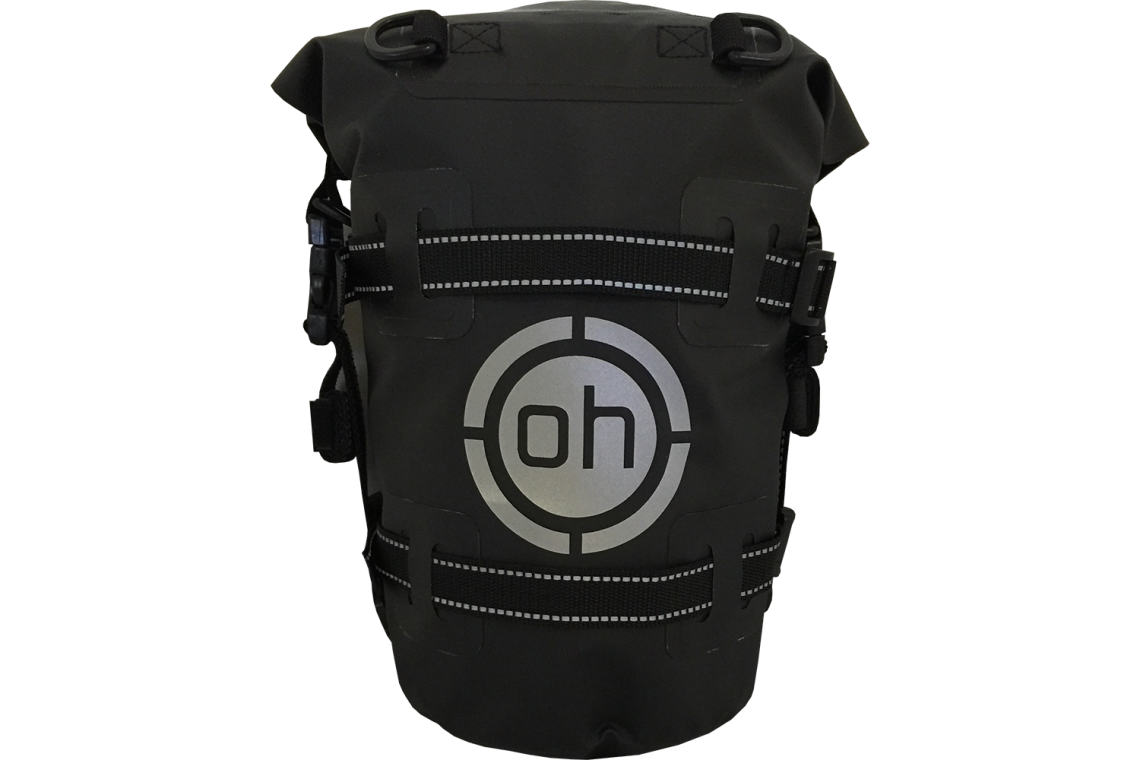 If you're looking for the ultimate in soft luggage organisation and usability, look no further than the Open House OHV100. Available in three sizes, five-litre, 10-litre and 25-litre, the OHV100 dry bags offer you a completely customisable dry bag system that can be tailored to your wants and needs.
A variety of attachments are available to allow you to strap the bike anywhere, turn them into rucksacks, carry bags, internal pannier storage bags and just about anything you could want them to be.
With their fully waterproof construction and rugged, tough outer material, they're well specced to handle the extreme conditions that they'll encounter when on the back of your bike. The bags can be strapped together to form a complete soft luggage solution, or they can be leashed to your existing boxes to expand the luggage capacity.
At just £8.95 for the five-litre bag and £14.95 for the 25-litre version, they're the perfect Christmas gift for any biker who likes to travel a lot on two wheels.
Hideout Adventure-Pro Textile Jacket
£890
www.hideout-leather.co.uk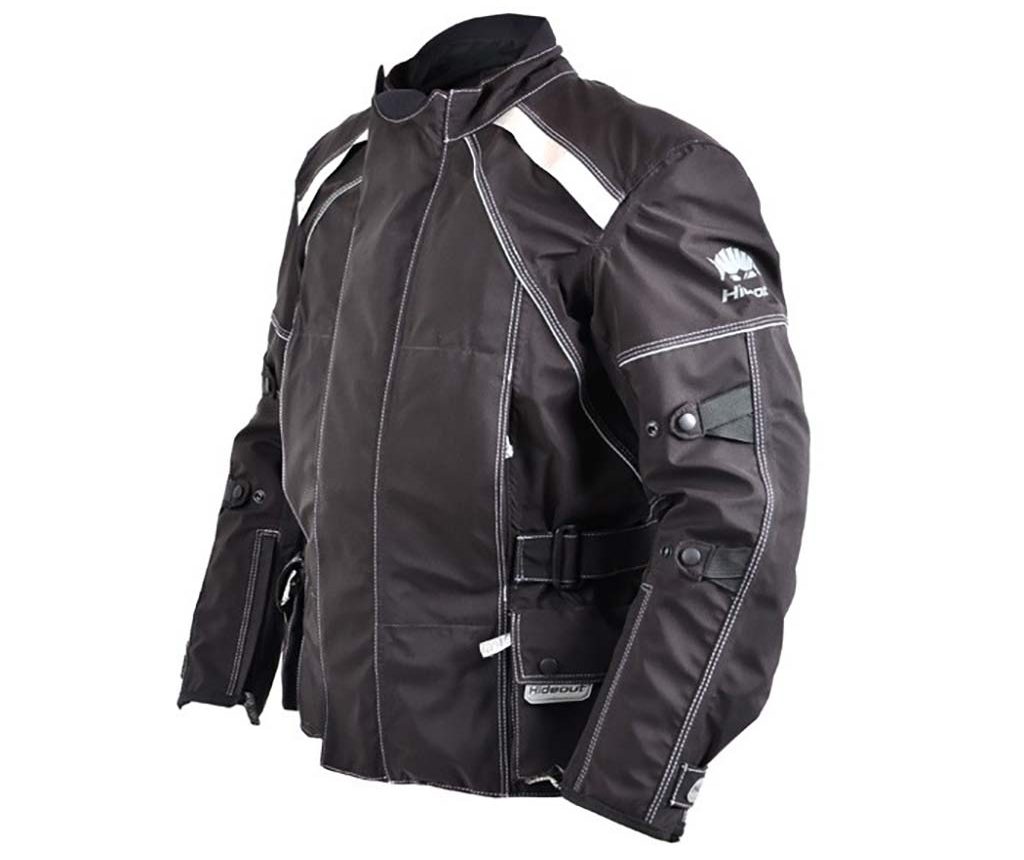 Hideout is world-renowned for the excellent made-to-measure leather riding suits that it manufactures, but did you know that the company, which is based in Cambridgeshire, also offers a made-to-measure textile suit?
The Adventure-Pro textile jacket features a C-Change outer material that offers complete waterproofing while also maintaining high levels of breathability, while Kevlar reinforcements provide high levels of abrasion resistance to protect you in the event of an off.
CE-approved Forcefield High-Performance armour is provided in the elbows and shoulders while you also get a CE-level 2 back protector included. The real selling point of the Adventure-Pro jacket is not, however, its excellent protective properties, but the all-day comfort that you can only get from a made-to-measure suit (trousers sold separately).
Keis X25 Sleeved Heated Jacket
£179.99
www.keisapparel.co.uk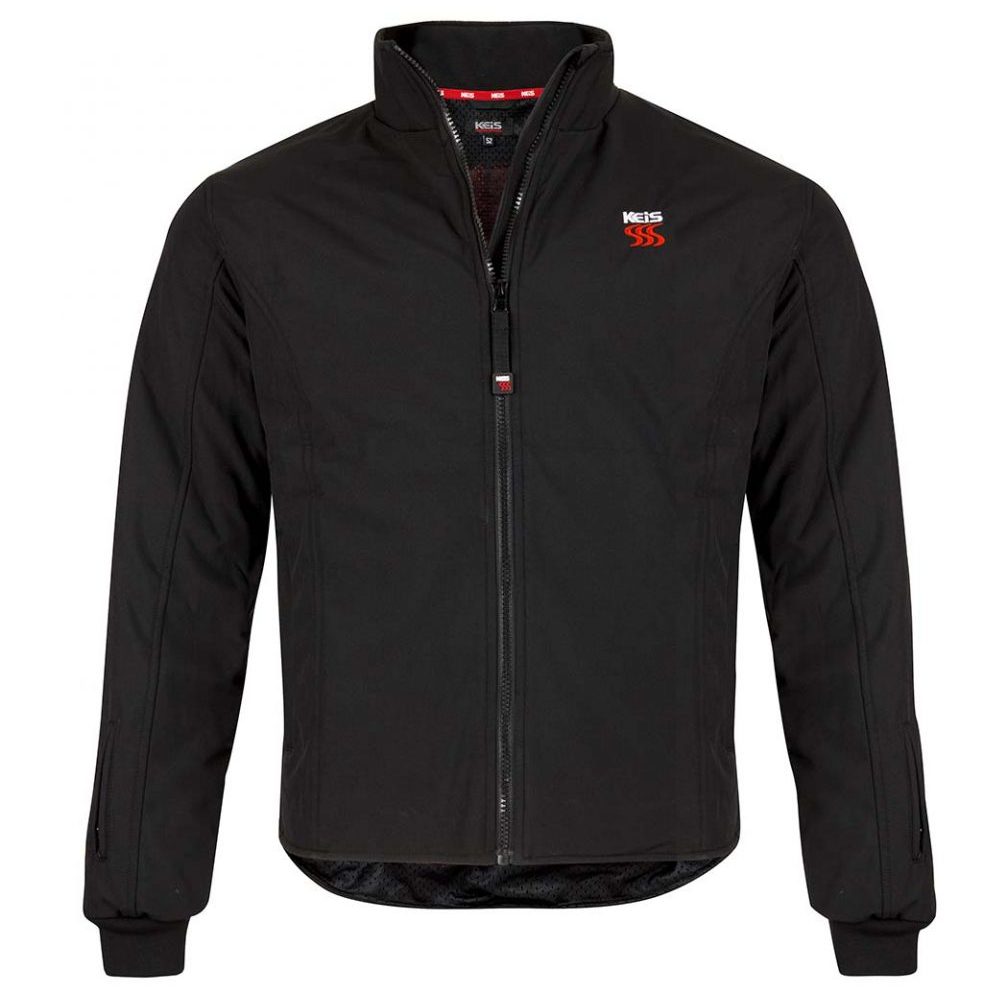 For many of us, winter sees us store the bikes away, dreaming of warmer weather and less corrosive crud on the roads. While there are measures you can take to protect your bike from the salt and grit, protecting your body from the freezing wind chill that can often have you numb from head to toe is somewhat an art.
If you find yourself too cold to ride this winter, then check out the X25 Sleeved Heated Jacket. Designed to work as an inner layer or a stylish outer jacket, the X25 features Micro Allow Technology for extreme comfort and reliability, while coming complete with all the wiring that's needed to get you hooked up to your bike and riding in warmth.
Strategically positioned heating panels are placed on the chest, kidneys, arms and collar to provide warmth where you need it most, and at £179.99 it's a small price to pay for warm winter riding.
Keis X800i Armoured Heated Gloves
£149.99
www.keisapparel.co.uk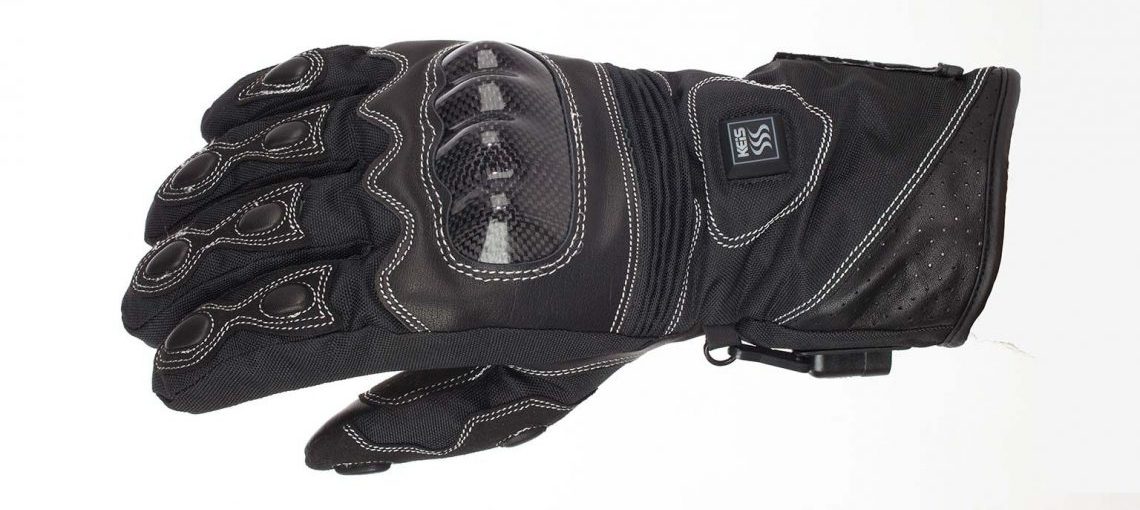 Combining the protective benefits of armoured gloves with the comfort of heated gear, Keis offers the X800i armoured heated gloves, designed specifically for the demanding environment of motorcycling.
The gloves offer warmth and protection in one stylish design, featuring Micro Alloy-Fibre Technology for extreme comfort and reliability, rugged leather palms with textile upper, and nylon carbon-look armour protection.
A waterproof lining keeps the hands dry, while the gloves come complete with all required wiring and full, easy to follow instructions. An independent, integral controller is provided to offer ultimate control over the warmth that's pumped out and with a lifetime warranty on the heating technology, you can be sure you're not going to be left with cold hands this winter.