ABR readers get in touch to tell us all about their two-wheeled adventures…
KTM Adventure Rally
I am writing to you to tell you about my experience of the first UK KTM Adventure Rally at Sweet Lamb complex in Wales on 29 June – 1 July 2018. It didn't go that well for me, but it was a proper epic adventure for sure, and I did sign up for that.  
Basically, my motocross boot hit a side of a bank at slow speed and turned my leg outwards resulting in a minimally displaced left fibula fracture, and I didn't even fall off. Proper 'oh f**k' moment. My bike is completely fine, so that's one good thing, and my leg will heal.  
Highlights – coaching from Chris Birch and sitting on the prototype KTM 790 Adventure with a broken leg. Love at first sight. The weather in Wales was unbelievable, even the locals were confused with the big yellow thing in the sky. Evening entertainment display by Chris Birch and Paul Bolton on a KTM 1090 Adventure R and 1290 Super Adventure R on the skills course. Wow! The bikes do fly well.  
The banter and atmosphere at the rally kept my morale up, which was very much needed! The spirit of all the KTM crew and Sweet Lamb staff and participants was second to none, and everyone went above and beyond to help me, not forgetting the catering staff, they fed me right up. The motorcyclist community is alive and very humbling.  
I know I sound crazy, but the weekend was awesome. KTM UK went above and beyond to help me and I cannot thank them enough. #readytorace, well, not at the moment but hope to be back on the bike in the near future.  
Wayne Clark
---
Blast from the past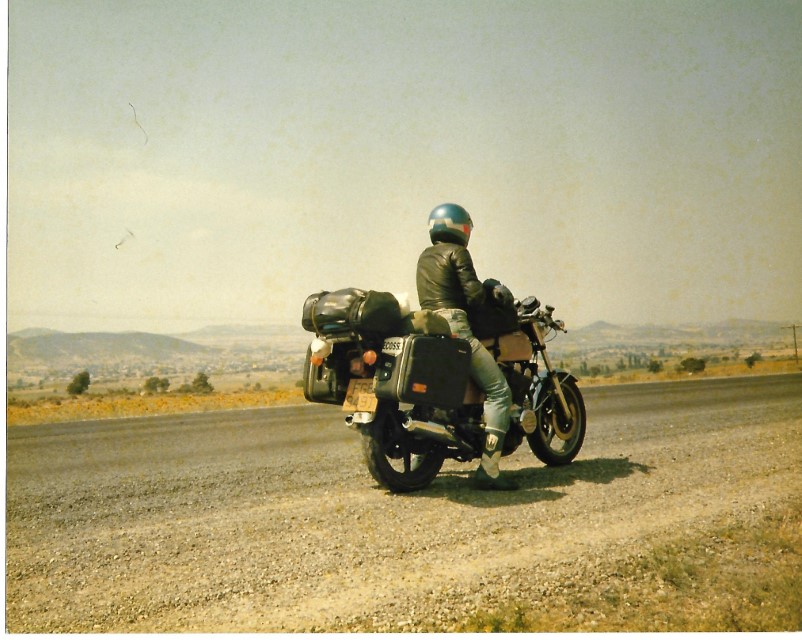 Thought I'd send you a photo I found recently from back in 1987 when Trish and I travelled around Europe. This was taken on the main road between Istanbul and Greece, probably what is now the E84. Six months through France, Germany, Switzerland, Italy, Greece and Turkey.
As you can see all done on a Laverda Jota I bought new in 1978. The only problem was a broken clutch cable, repaired by making a knot to replace the nipple! Happy days. 
Jim Vettrino
---
Is ABR fake news? 
Dear Bryn,
I hope the festival was a HUGE success. While you and the great readers of ABR were cavorting, I was riding Hardknott Pass (west to east, cruel direction is the description in Wikipedia). 
I have been reading your publication for over a year and have marvelled at the photos, especially the weather, and said "this is fake news!" Weather in the UK is variable at best (except for right this exact minute) [early July].
So, to answer that question, and as a public service, I have undertaken, at great sacrifice, to ride the UK routes you have been writing about over the last year. So, I rented a BMW 1200GS in Dalkeith on 6 July and the itinerary thus far has been:   
– Wetheral to Kendal     
– Kendal to Burnley     
– Burnley to Porthmadog     
– Porthmadog to Ystalyfera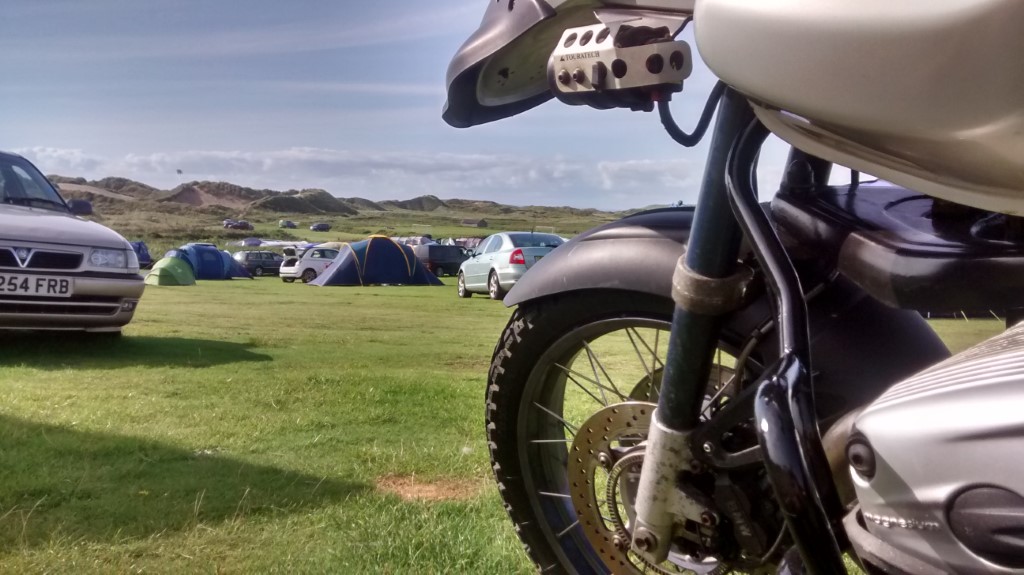 Been through Hardknott, Snake, Cat and Fiddle and from the current issue, next is Bwlch y Groes. After leaving Wales, headed to NC500, starting in Ft William at the ABR recommended Alexandra Hotel. I will mention your name.  
Thus far, ABR is doing great! Nice job and well done. Quality journalism is safe for now! And as for my "public service", you are welcome!  
Charles Henagan, Atlanta GA USA
---
So that's what ABR means… 
I was at my local bike meet when I got chatting to a guy who had an ABR sticker on his 1200GS. When I asked what it was, I expected him to tell me that it's a destination sticker from a far off eastern country that I'd never heard of, but instead, he told me about a magazine that he reads called Adventure Bike Rider and how informative it was with routes around the British Isles.
Being on a very tight budget, Mongolia, India and even southern Europe was out of my financial reach. 
I've been riding an old Suzuki DR800 for many moons with several wobbly and unnerving fully loaded trips to Wales under my belt, but never anything too adventurous.
At the end of July 2017, I was lucky enough to pick up a non-running 2003 1150GS Adventure for less than a grand! Right place at the right time I guess, or maybe fate?
Either way, I had to borrow the money to pay for it. A bit of fettling and a few parts and she fired into life followed by a couple of bearings and an MOT test, and soon enough she was loaded up and facing Wales.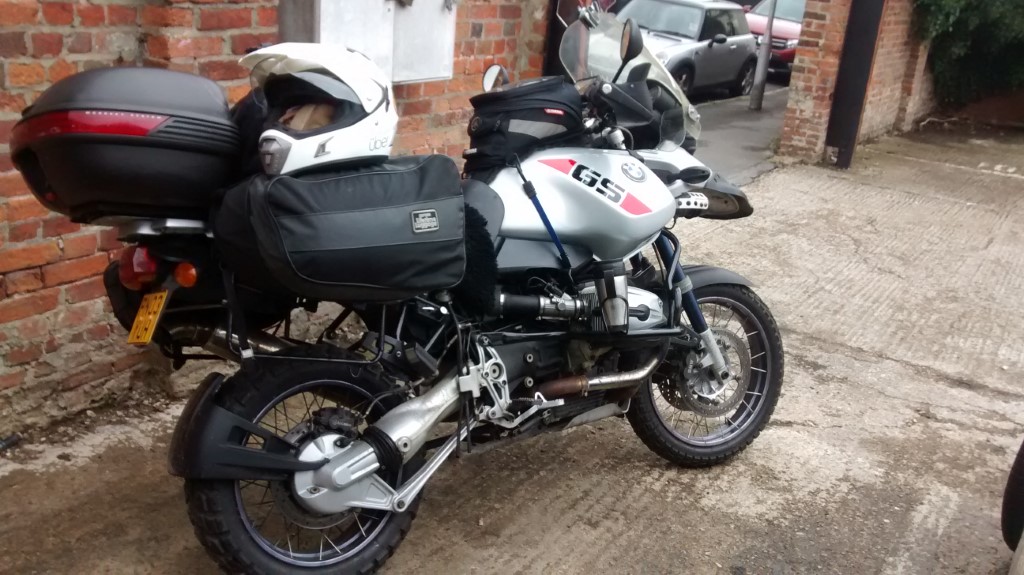 I was expecting the usual life-threatening wobbly trip, but no! It was planted and easy riding all the way. On the odd occasion, I had forgotten there was even luggage on the back while weaving my way through the welsh countryside. Destination reached, I was extremely happy with my new purchase and spent many hours looking at it and thinking about how far it could take me (finances permitting). 
I know the new 1200GS is far superior and maybe one day if all my numbers come up or a lost millionaire uncle leaves me a shed full of money, I will probably upgrade, but for now I have a bike that has everything I need.
As for your magazine, about a week ago I was in my local newsagents paying a few bills and while stood in the queue Issue 44 of ABR was right in front of me, next to a knitting magazine. Feeling in a good mood as I'd just parked my bike outside and the sun was out, I purchased a copy.
I'm still thumbing my way through it and finding some great info. How about a little section on classic adventure bikes? Thanks for the magazine and thanks for the guy who told me what ABR meant. 
Stew, Berkshire
---
Win a subscription to ABR
Want to see your name in the magazine and win a year's subscription? At Adventure Bike Rider we love to hear from our readers, so if you're planning an adventure, want to tell us about a previous one, or just want to share your thoughts on anything bike related, get in touch!
Send your letters to:
[email protected] and if yours is chosen as 'star letter' you'll win a year's subscription to Adventure Bike Rider magazine.