In April of 2015, a large earthquake devastated Nepal, bringing the country's tourism industry to its knees. After months of repairing the damage things finally looked as though they were on the up until political instability led to a fuel crisis. With foreign visitor levels again on the decline, how has this year of instability affected the many adventure motorcycle tour providers in the Himalayan country? Ian Lloyd Neubauer finds out…
Only the most intrepid motorcyclists make it to Nepal. Anecdotal data suggests less than 1,000 foreigners, predominantly from Oceania and Europe, fly into the Himalayan country specifically to ride motorbikes every year.
To put that into perspective, that number, if it even is that high, equates to around a twelfth of one percent of the 800,000 foreign tourists who visited Nepal in 2014.
Nonetheless, the niche is important. Adventure riders spend more money than most tourists, much of which is distributed at the grassroots level – at petrol stations, hotels, restaurants and garages in remote areas. It helps put food on tables and kids in school in the poorest parts of one of Asia's less well off nations.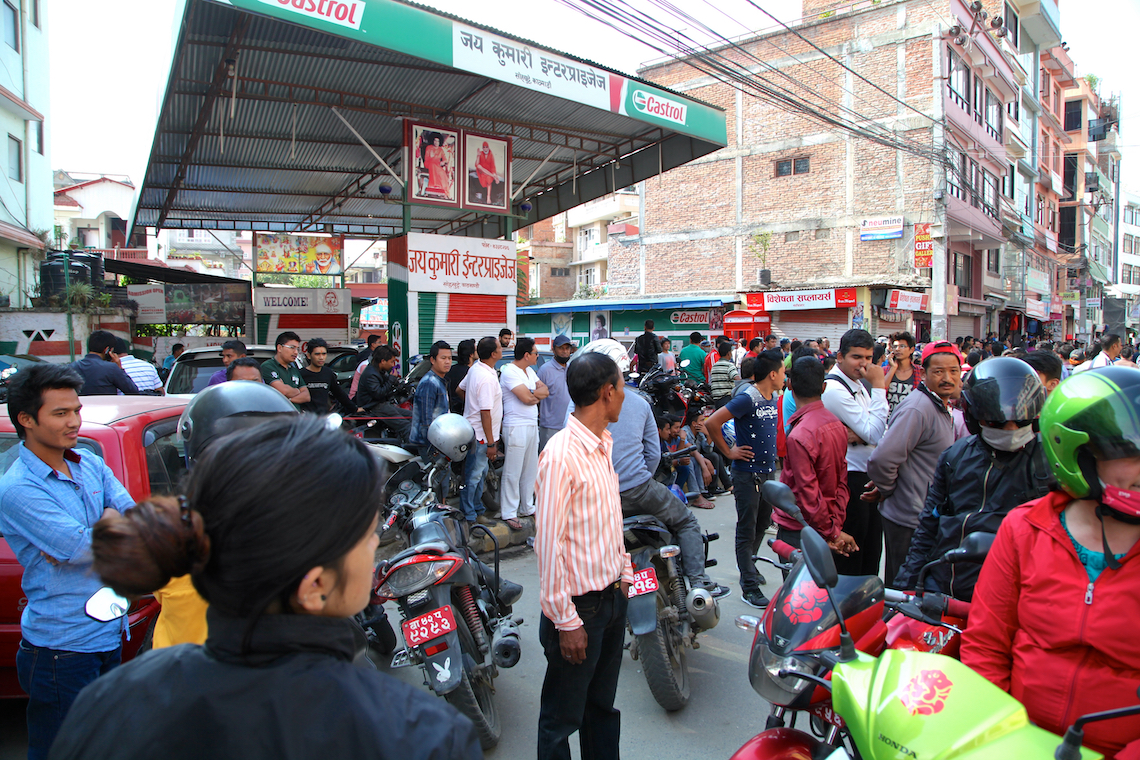 Feel-good stuff aside, Nepal possesses a rare tapestry of interwoven assets that comfortably places it among the top 10 best adventure bike riding destinations on the planet. "It's quite tough and challenging at times but it's fantastically rewarding," says Joe Moreton, an adventure bike rider from New Zealand. "And it's an absolutely beautiful location with such diverse terrain. The people are so warm and welcoming and generous. It's such a stunning place to ride."
The Knockout
When an earthquake measuring 7.8 on the Richter scale struck Nepal on 25 April 2015, leaving more than 9,000 dead and three million homeless, it also gutted the country's vital tourism industry. Foreign arrivals plummeted by 90% the following month, at what was meant to be the peak of the spring tourist season. Following the advice of their governments, adventure riders cancelled all forward bookings, too.
"We had a group of 17 people booked for May pull out and that really hurt us. We lost all our business," says Rajendra Dhakal of Sacred Summits in Kathmandu. "I'd ordered 10 new Enfield motorcycles and paid the deposits on all of them, but now I can't pay the balance. They're all still in the showroom sitting there."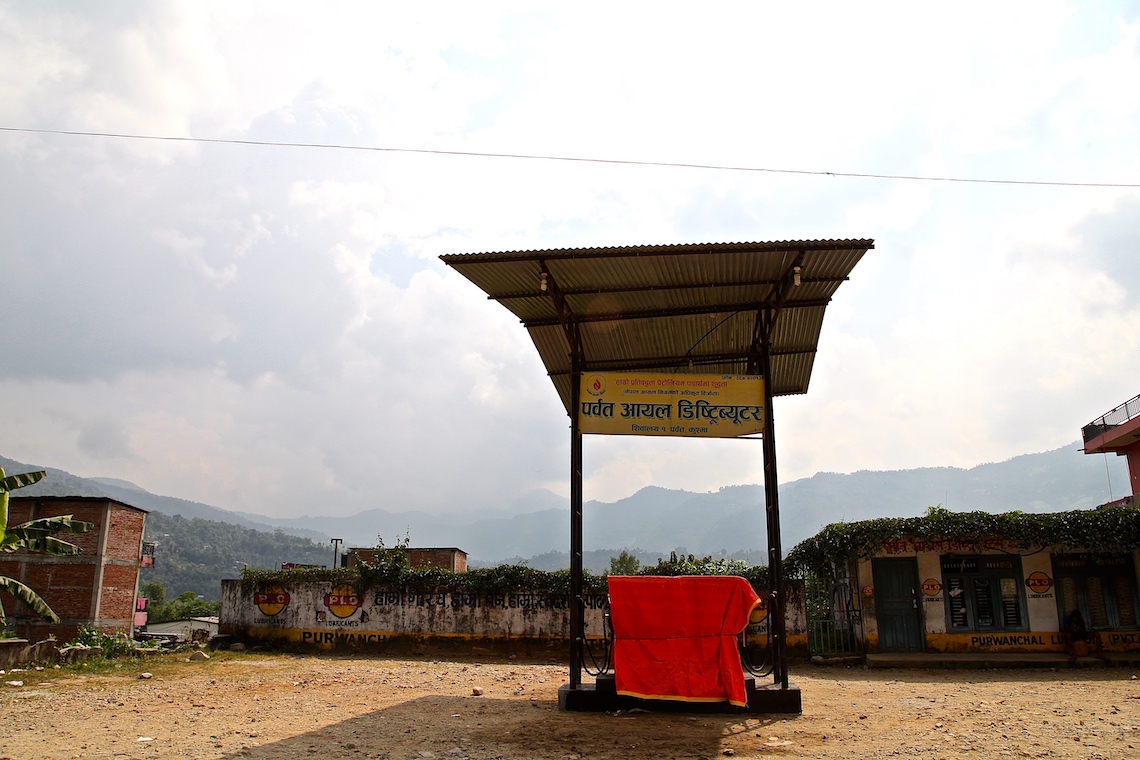 Matt Gardner of Hearts and Tears motorbike tours in Pokhara, a lakeside city 125 miles west of Kathmandu known as the adventure capital of Nepal, shares a similar story.
"Business was increasing steadily each year, we were doing great, selling out seasons," he says. "But then the earthquake hit and the next two month's tours were all cancelled. I tried to talk the customers out of it but they were from New Zealand. They'd experienced the Christchurch earthquake in 2011 and were concerned about massive aftershocks."
Massive aftershocks didn't eventuate. But Nepal did experience a second separate earthquake on May 12, killing more than 200 people and scaring off the few tourists who remained. Which is why the current autumn tourist season from September to December is so important for Nepal. The hardcore faithful had returned, with overall visitor numbers rebounding to 50% of 2014 levels. Things were looking up until…
A Double-Whammy
On 21 September 2015, the day after Nepal released its first constitution, the media lit up with reports of minority groups, who claimed the constitution had screwed them of their rights, staging massive protests on the Nepali-Indian border. Things had gotten out of hand, protesters and police had been killed, and all road traffic between the two countries was blocked. And since landlocked Nepal imports nearly all of its petroleum products from India, it could only mean one thing: petrol pumps around the country would run dry.
By the end of the month, the small amounts of fuel available in Nepal were selling on the black market for three to four times the regular price. It proved a double-whammy for Nepal's many trekking, rafting and parasailing companies that need petrol and diesel to take their customers from A to B, and potentially devastating for motorbike tour companies and any other business reliant on mechanised activities.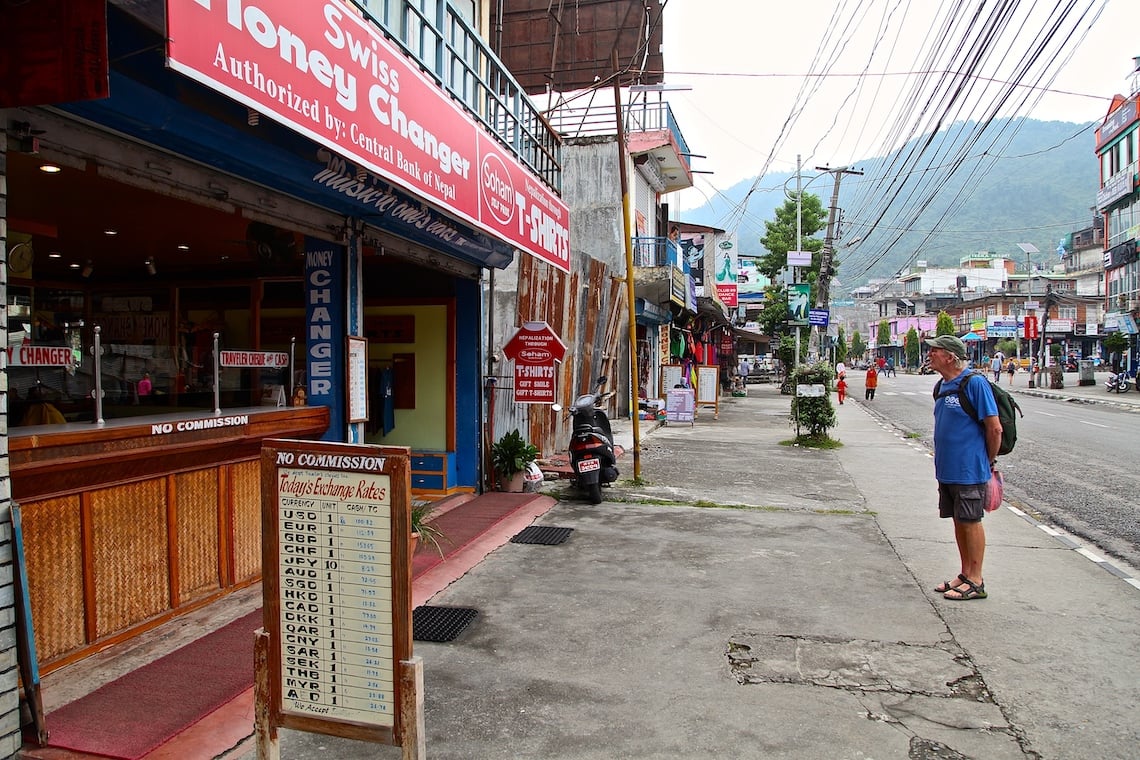 "After the earthquake, this season presented a lot of hope that Nepal was going to bounce back," Gardner says. "A lot of customers who'd cancelled their rides had rescheduled. But just when things were starting to look positive, there's another crisis to deal with, a political crisis."
By mid-October, tourist numbers in Pokhara, the adventure capital of Nepal, had tumbled back to post-earthquake levels. Yet unlike the earthquake, which left everyone shellshocked, Nepal's fuel crisis brought out the best in operators who went to extraordinary lengths and significant expense to buy fuel for their customers.
"The outfit we hired these bikes off have been unbelievable," says Ash Brown, a Sacred Summit customer from New Zealand I met while tackling the Kali Gandaki, the deepest gorge in the world. "You would not believe the lengths they have gone to keep us fuelled. I suspect they may have even crossed the border with India or China to bring us 60-litres of fuel in Pokhara."
Creative Solutions
Hearts & Tears have also gone above and beyond to keep the ball rolling. When a group of 12 riders from the UK, Singapore and Australia flew in for a seven-day ride from Pokhara to Muktinath, a sacred city near the Tibetan border, Gardner only had a little more than half the petrol needed to get the group there and back.
So he stretched out the first leg of the ride, threw in extra activities and forked out more than $100 per head for airline tickets to fly his customers back to Pokhara. He also purchased petrol in small quantities from villagers for up to $5 a litre, steam-rolling his profit margin and running deep into the red.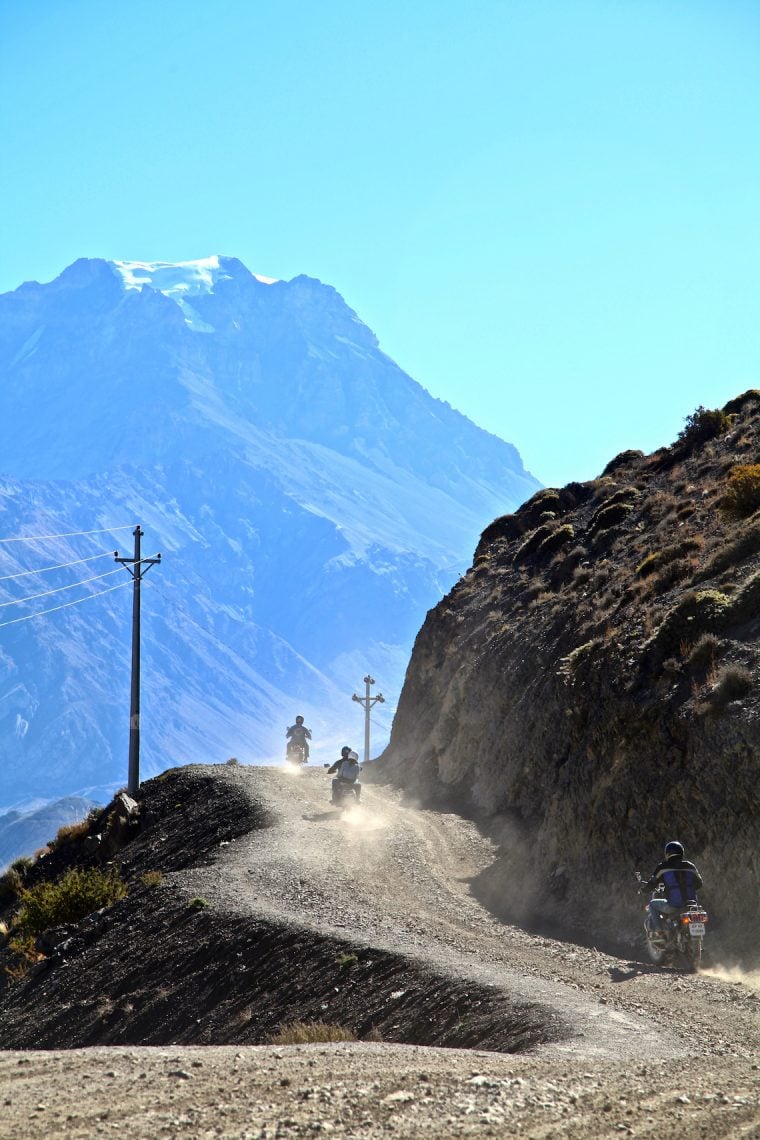 "We know that for many of our guests, riding in Nepal is the trip of a lifetime," Gardner says. "They've all taken time off work, paid for flights and are ready for it. Cancelling on them at the last minute just isn't an option. So we found a solution that still let them experience the pinnacle of the tour and also gave them time to do some trekking on the side. As for the next week's tour, well, we're flat out of fuel now, but we'll find another solution."
What might the future have in store for motorbike touring in Nepal?
"There's no doubt it will bounce back," says Dhakal of Sacred Summits. "We're in the middle of the Himalayas, the biggest mountains on earth, and there are so many places to ride that are completely undiscovered.
"But for now and until the fuel crisis ends, the main thing is to ensure not one single rider has their trip cancelled."
'The main thing is to ensure that not one rider has their trip cancelled'