While this time of year is always an exciting one in the world of adventure motorcycling, with new bikes being announced, it's a sad time in the ABR offices as we have to say goodbye to our long-termers. We've had the KTM 1090 Adventure R for the past six-or-so months, and in that time, it's ferried us around the roads of Scotland and the green lanes of the Cotswolds, and we've come to appreciate what a fine adventure bike it is.
I'll be honest, though. The 1090 is a motorcycle that's going to bring out the hooligan in you, there's no denying it. I can't think of many things that'll put a smile on your face more than twisting that throttle hand and hearing the roar of the LC8 engine as the forward momentum rips your shoulders out of their sockets. It's a weird masochistic delight that'll have you feeling like a teenager again as you slyly look around to make sure everyone can hear you, while thinking, 'damn, I must look badass'.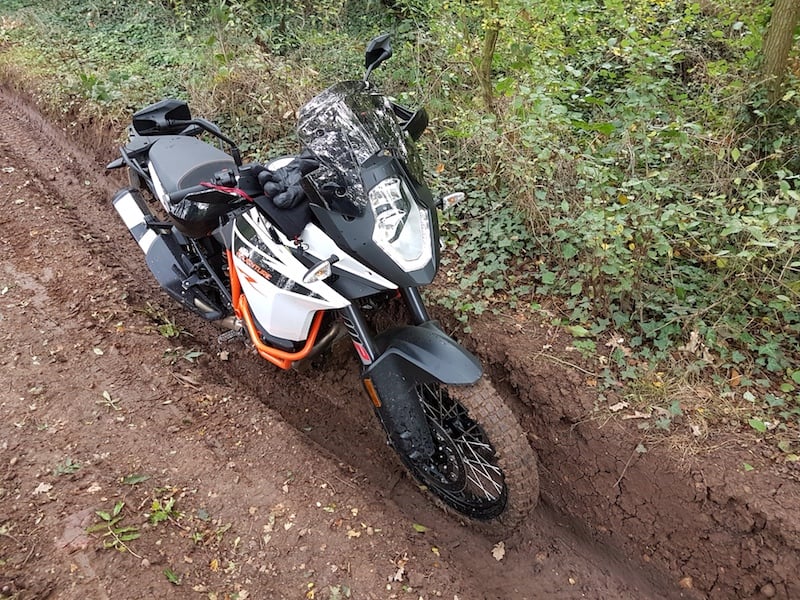 However, if you prefer to pootle around and look at the scenery more than you do searching for the thrill in every ride, then you might find that the 1090 has a little too much go for you. Ready to Race is KTM's motto, and the bike is always begging you to go just that little bit faster, with even the tiniest blip of the throttle sending a surge of power through the back wheel.
Off-road, the KTM 1090 Adventure R defies its size and weight to become a very competent machine in the dirt, and it'll happily take you down most green lanes you can find with minimal issues. The narrow profile allows it to fit through ruts that a GSA might struggle with, and the tall stature gives you much-needed ground clearance.
While the bike is a true delight to ride in most circumstances, there's one issue that's undoubtedly putting many riders off. At 6'2' I find the bike tall but just about manageable, though I've spoken to many riders who are shorter in the leg who simply don't want to have to deal with the thought of stopping on a slope and having to nervously try to put foot to tarmac. There's also the seemingly minor, but just as important issue of how much effort is required to throw a leg over the 890mm high saddle.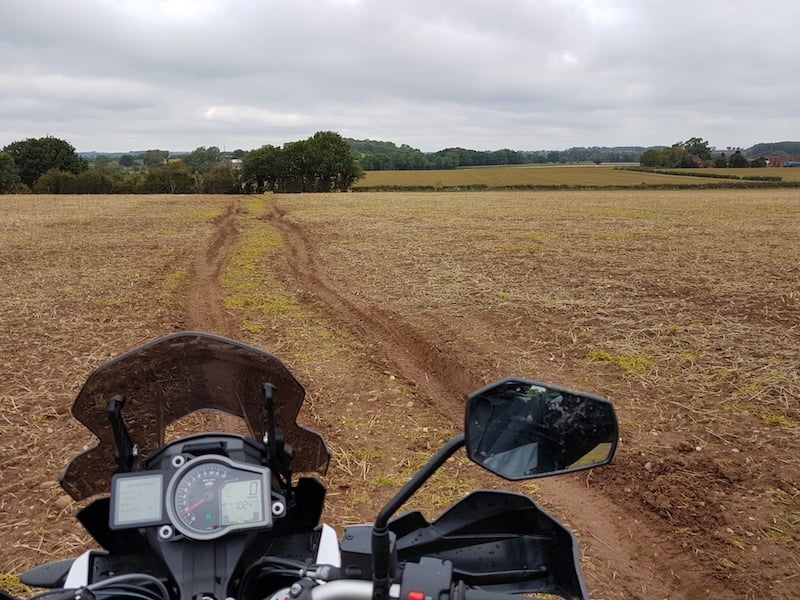 While the 1090 was introduced this time last year to replace the 1050 and 1190 Adventures, I must say, having ridden the 1190 Adventure R for most of last year, I've struggled to tell the difference between that and the 1090. Sure, it looks a little different from the outside in, with a new paint job freshening it up, but when it comes to the ride, not much has changed, and that's a good thing in my eyes. I loved the 1190 to the point of wondering if my bank account would be able to sustain a purchase, and I'm back to counting my pennies as the 1090 goes back home to KTM.