Henry Cole is a motorcycle adventurer, author and TV presenter best known for sitting in the saddle on the small screen expressing his love of motorbikes. Rob Slade caught up with the straight-talking two-wheel enthusiast ahead of the new series of World's Greatest Motorcycle Rides.
Let's get one thing straight, Henry Cole lives to ride motorcycles. His affliction with bikes started at the tender age of eight when he would visit his extremely eccentric uncle in his home town of Liverpool. Uncle Dick 'Red Beard' Gladstone just so happened to own a shed full of the best British motorcycles around. Brough Superiors, Triumphs and BSAs all vied for space with old and dusty furniture but it was this environment that saw the makings of Cole's love affair with bikes.
"There was something about the smell of it. There was something about just where they were in a musty garage and all that kind of thing… that's what got me into it. I knew other children at the age of 10 who were reading the Beano, but I was reading Motorcycle News, you know?"
Unfortunately for Cole, it wasn't plain sailing from the beginning. He had to wait until the age of 12/13 until he could actually ride a bike because his parents were so against it. Nevertheless, that's how his passion for bikes began and as he got older he just continued to fan the flames. "I was riding bikes on the road since the minute I could get my test. Well, actually a little bit before that."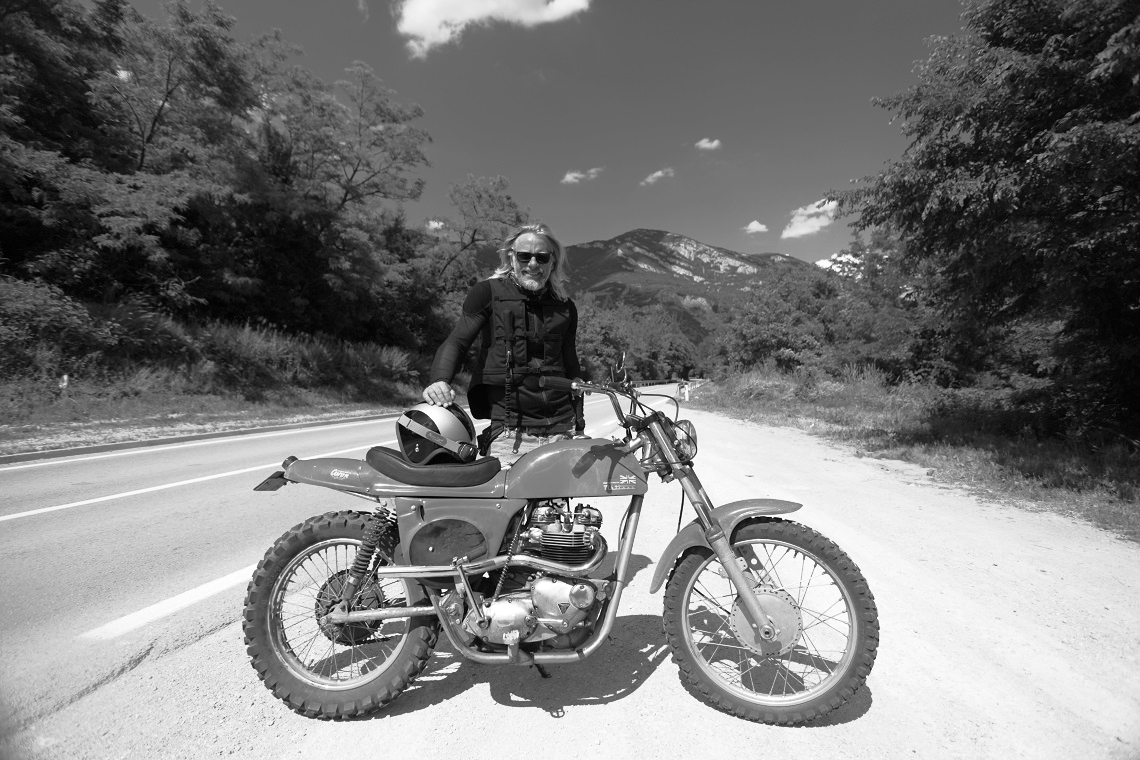 Cole's other passion in life is TV and it's something that has been ever-present throughout his professional career. After starting out as a news and war cameraman he progressed through the industry creating pop videos and documentaries about heavy rock bands.
Of course, motorcycles continued to feature heavily in his life and that's what he really wanted to focus on. Realising the difficulty he faced to get motorcycles on TV, Cole took an alternative automotive idea to a friend at Channel 5 and persuaded him to give it a shot. It was from that meeting that a car show named Stars and Cars was born.
The programme rated well and went on to run for five years and that's when Cole really got his break. "Because of that show I met the boss of Travel Channel and I said 'look, I really want to do this show riding a bike on Route 66'." Eventually, he was given the green light and the programme subsequently became the channel's top-rated show. "That started World's Greatest Motorcycle Rides which is still going strong today after about 12 or 13 years… It's still their top-rating show, so happy days.
"But it didn't happen overnight, a lot of people think, 'oh God how did you get that gig? That's an easy one'. Man, it's fucking hard work to get that job, do you know what I mean? Because you've got to convince people and then you've gotta' come up with the goods as well. It's gotta' keep rating otherwise you're axed."
The first episode of the latest series of World's Greatest Motorcycle Rides aired in the UK on Travel Channel on 3 November and it documents Cole's journey across the Balkans on a Metisse Steve McQueen Desert Racer. "I've set out on a mission to prove that an old British bike like that Metisse can actually do the ride of your dreams and I'm pleased to tell you it got through no stress."
The programme follows Cole as he travels through Slovenia, Croatia, Bosnia and Bulgaria, the areas where he also happened to be located as a war cameraman in the '90s. "I wanted to go back and see what it was like now… It was so emotional, I cried a lot. The stuff I saw over there in the war was just awful. So to go back and see it rejuvenated, I mean I still think underlying there's obviously tension, but at the same time there's a huge amount of investment which has gone into the city and it's a thriving metropolis now."
Of course, the big draw of visiting the Balkans was the chance to ride 2,500 miles along great roads and in Slovenia and Croatia that is exactly what he did. "Slovenia is probably one of the finest countries I've ridden a bike in, only because it's kind of like Austria but there's no one on the roads." Croatia also comes highly recommended and is "basically like Italy but half the price with no one on the roads", he explained.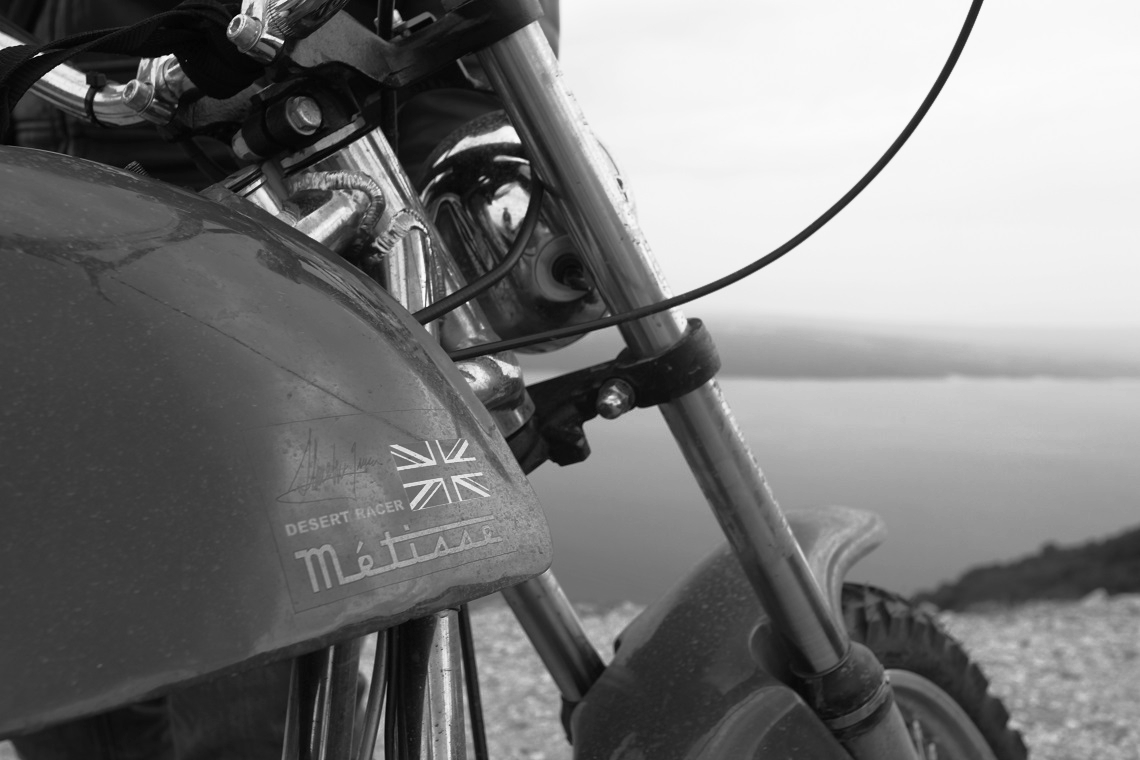 While the roads in Slovenia and Croatia were brilliant, Bosnia and Serbia is where Cole really believes adventure enters the equation. The roads and amenities there are much less developed and it's an area that more and more dual-sport riders are finding out about. "Off-roading out there is difficult, only because there aren't marked out tracks and it's really pretty rough and ready… if you want real adventure then get yourself down some tracks down there."
The programme finished in Bulgaria and it's a country that astounded Cole. "We finished in Bulgaria, which is a massive surprise. That is beautiful, stunning roads through ravines and mountains… For me it was one of the best rides I've done out of about 70-odd shows."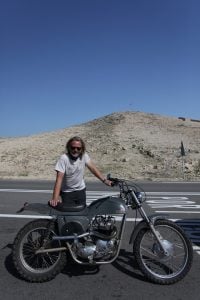 While travelling through the Balkans offered some of the best riding he has ever done, there was one country in particular that sticks in his mind as the greatest riding nation. "New Zealand has everything that you could possibly want. If you're an adventure rider you've got the blacktop and you've got the most incredible roads. The scenery is some of the finest in the world."
With a very similar landmass to the UK but a fraction of the population, he's certainly got a point. And while the North Island in itself is spectacular, it's the South Island that really sets Cole's pulse racing. "The South Island is like Scotland on acid and if you want to go off-road there are thousands of miles of off-road gravel."
He echoed the same sentiment when talking about riding in South Africa, a country that is already renowned for its suitability for adventure riders. "You can mix up off-road and on-road on the same ride with no issues at all", Cole explained.
South Africa is a nation he knows pretty well as it was here that he had to abandon his Metisse after running into mechanical trouble in the Kalahari Desert. Luckily, the bike was recovered and it seems to have fared much better in the Balkans.
While he may have started out making a television series about cars, there's no doubting that motorcycles represent Cole's preferred method of travel and he went to great length in explaining why that is.
"I think the best way to describe it is that [with] motorcycling you are taking part in your surroundings. You're also looking after your needs rather than your wants. And when you look after your needs like keeping warm and keeping safe, life is good. The minute I start looking after my wants, or trying to, that's when life gets shit."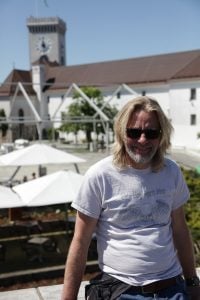 It's a typically staunch response from the motorcycle enthusiast, and it's one that surely rings true with a lot of ABRs out there. If there's one thing we learned during this interview, it's that this is certainly a man who loves to ride. As our conversation progressed, it became apparent that Cole aligns total freedom and individuality with riding motorcycles.
"I think that anyone that rides a motorcycle rejects conformity… We are actually wanting to be a person rather than a number in a tin box," he explained. "It's all about experiencing the world that we are a part of rather than being in an air-conditioned bubble not really worrying about whether it's raining or not."
Of course, it's not just about living in the moment and being a part of your surroundings. He admitted that there is a great community feeling within the motorcycle community no matter where you are riding. "Bikers the world over, we want to talk to each other and we all share the same passion, that's gotta' be good hasn't it? You don't get that in a Nissan Micra."
It's pretty clear just how passionate he is about riding motorcycles instead of other vehicles, but does it matter what bike you find yourself riding? "It's all about the journey man. Who wants to get there, you know? I'm kinda' at the age where I'm done with the race replicas."
Having said that, he admits there is definitely a case for the modern adventure bike that allows you to travel at decent speeds without having to worry about reliability. Cole's passion for British bikes means he often has to ride along with his finger on the clutch just in case it goes pop, but he loves the fact that a modern adventure bike allows you the opportunity to kick back and just enjoy what's going on.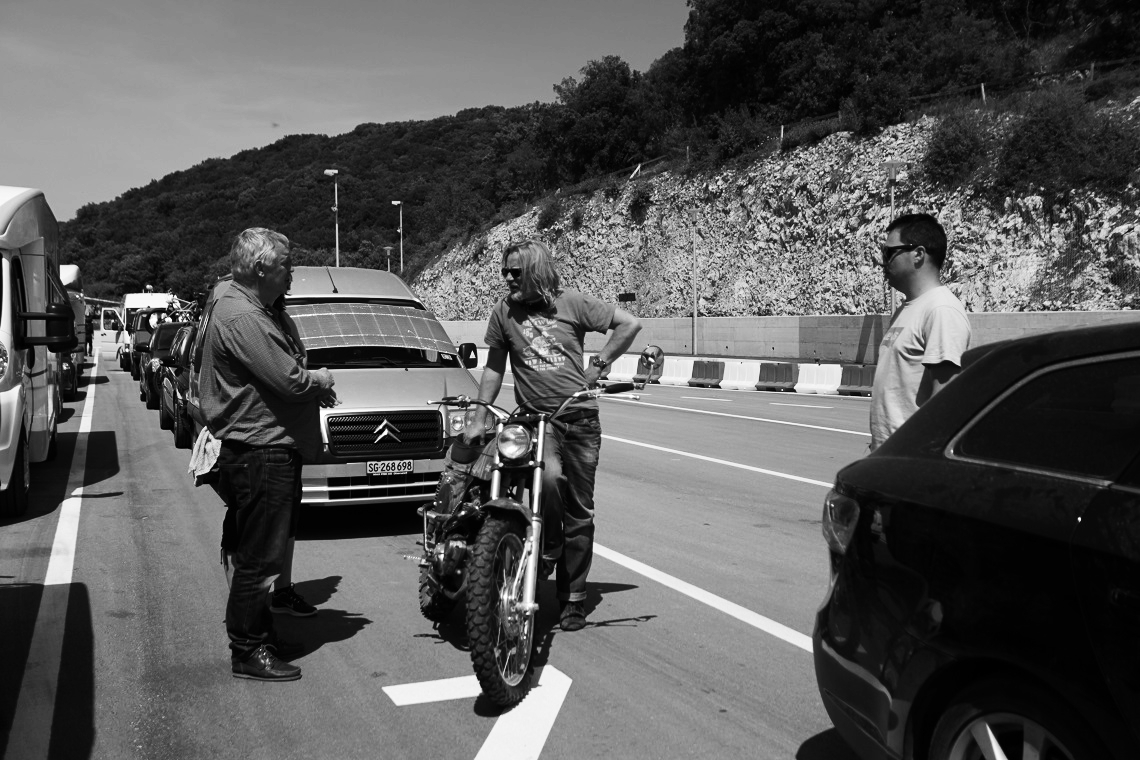 Generally though, Cole is adamant that as long as it's got two wheels you can have a blast on anything. "I mean we've just been testing ‒ because we are restoring it for a show ‒ one of these little bicycles with a little power pack on the back, you know those things? What a hilarious laugh that is. At 30mph on that thing you are Valentino Rossi."
Despite his love of British classics, there was one bike, in particular, he would choose for a round the world trip; the KTM 1190. "It's about having a motorcycle that is comfortable, can do the miles, but also a bike that you don't give a damn what's gonna' happen to on the road… You need a bike that can try and do everything and these dual-sport bikes, whatever they are, can do it."
With that final question came the end of our interview with Henry Cole which was probably for the best, as we're sure we could have carried on chatting with him long into the day. While speaking to the man, it was easy to forget just how long he has been in this business such was the passion in his voice. His love of motorcycles that was born at the age of eight still seems very much alive and untouched to this day. And that's how it should be.
---
The new series of World's Greatest Motorcycle Rides kicks off on Tuesday 3rd November at 9 pm on Travel Channel UK. You can catch it on Freeview (channel 42), Freesat (150), Sky (249) or Virgin (292).