There's nothing quite like the pleasure of slipping your feet into a new pair of motorcycle boots. The leather is supple and fresh, the lining plush and pong free, and there isn't a spec of dirt on them.
Make the right purchase and your feet will stay warm, dry, comfortable and protected for thousands of joyous miles of riding. However, get it wrong and new boots can quickly turn into something more akin to torture devices, squeezing and rubbing your feet painfully, and exposing them to the elements.
When buying a new pair of motorcycle boots, it's all too easy to become baffled by the sheer number and variety of models on the market and the range of different features they offer. You can check out eight of the best motorcycle touring boots to buy here, but here we'll look at what features you should consider.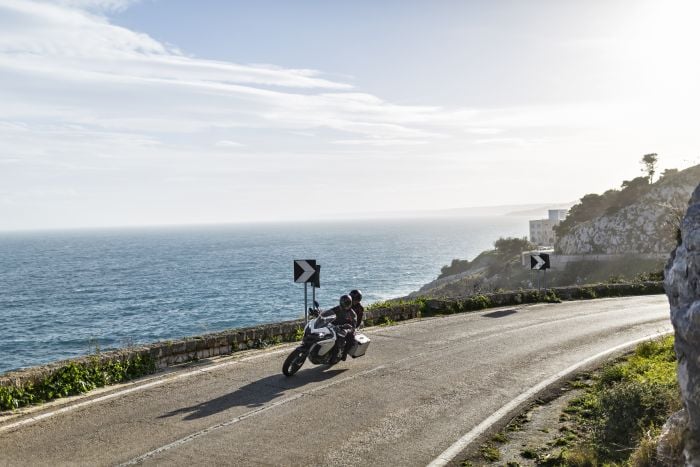 What do you choose?
The best advice we can give you when you're looking for some new kicks is to keep it simple and have one thing at the forefront of your mind – fit. People's feet come in all different shapes and sizes and so does motorcycle footwear.
Sizing between manufacturers varies considerably. For example, those made in southern Europe tend to be narrower at the bridge of the foot than those produced in the northern part of the continent. Try on plenty of boots, walk around and make sure they feel comfortable.
Ensure the inner padding feels good and the boots fit your foot shape. It's best to wear your riding socks when trying them on, and keep in mind your feet will swell up in the heat, so allow room for this.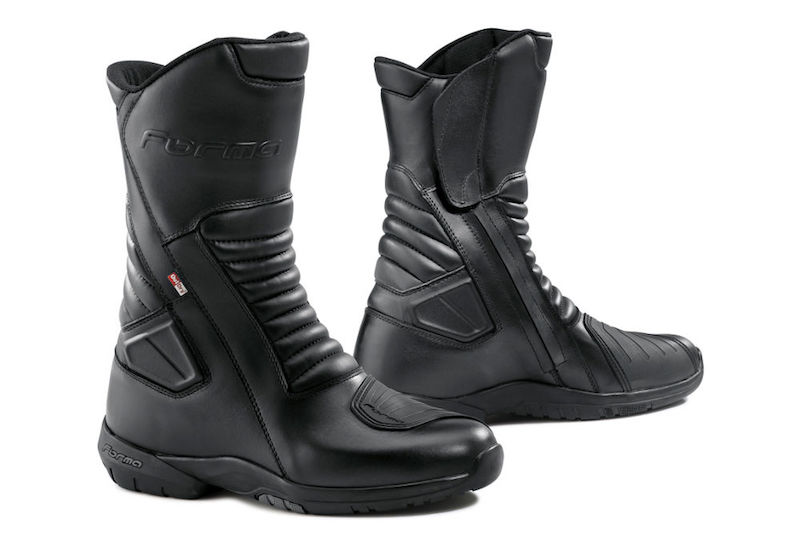 What type of riding will you do?
At the outset, we recommend taking a few minutes to think about the type of riding you do, as this should heavily influence which boots you opt for. Be honest with yourself. We may harbour dreams of joining Ewan McGregor and Charley Boorman on the Long Way Up, but the reality is often less glamorous.
For example, off-road specific boots will offer superb protection and a myriad of technical features, but their rigid construction will make them far less comfortable to wear on and off the bike. If you rarely hit the trails, they aren't the best choice.
If you are thinking about buying a touring boot, you may well want to commute in them, wear them on weekend rides, and take them touring in all weathers. You might even stray off-road once in a while, although touring boots, unlike adventure boots, are predominantly designed for road use.
Factor in the need to walk in them, particularly when travelling abroad. Touring boots need to be flexible and comfortable enough to handle sightseeing on foot, whether that's wandering through the cobbled streets of Rome or descending the stairs into a Bavarian beer hall.
If this all sounds like the type of riding you do, then a touring boot could be the right choice for you. If this is the case, there are certain features to look out for.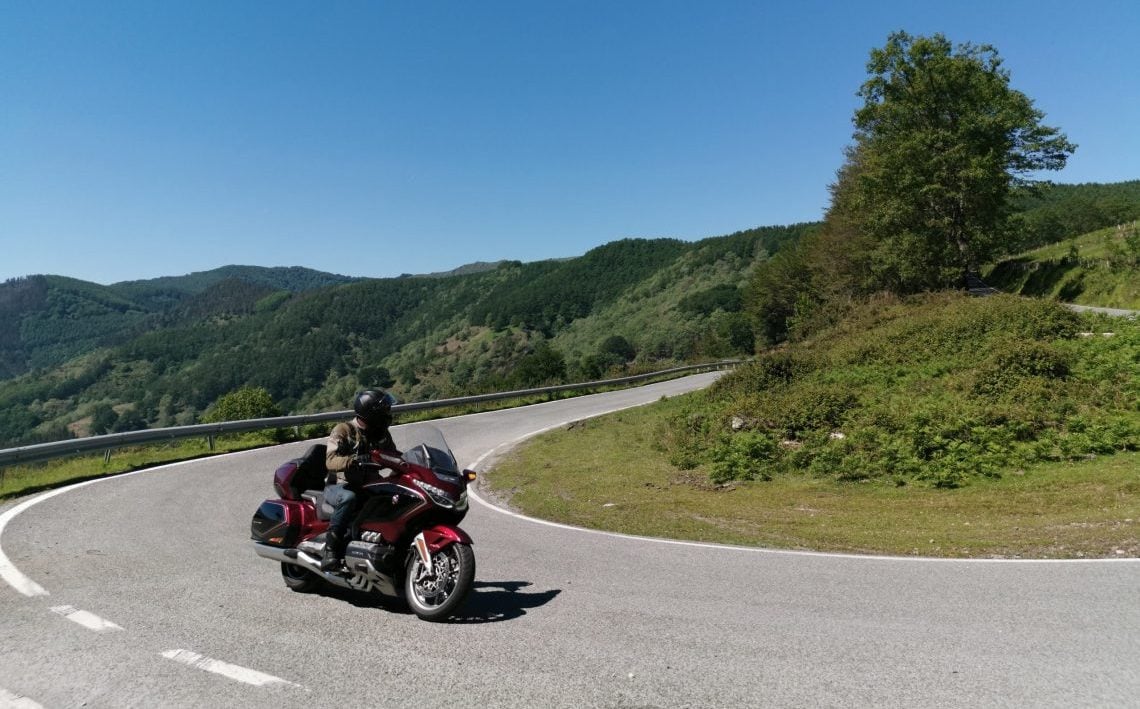 Protection
They should have armour at the shin and ankle, as well as a stiff heel cup and toe box for protection. Some touring boots only come up to your ankle and these can be more comfortable to wear and often appeal to those who prefer a casual look on and off the bike. However, the trade-off is a lack of protection for your shins, which is particularly important if you do stray off-road from time to time.
A touring boot should also be waterproof. Chances are you will be wearing this boot all year, but even if you don't ride in winter, you're almost guaranteed a rain shower or three while touring in mainland Europe in summer.
When it comes to keeping your feet dry, we recommend a laminated waterproof membrane as the most effective and convenient way to keep the rain out, Gore-Tex being the most commonly known.
The downside is a laminated membrane will lead to your feet feeling warm in hotter temperatures, despite breathability claims by the manufacturers of such products. But trust us when we say warm feet in good weather is far better than having wet feet in bad.
Fastenings
Whether you choose a boot with a zip, clasp or buckle fastening is down to personal preference, but ensure any zips are either water-resistant or feature a substantial storm flap. It's also handy if the zip is chunky enough to use while wearing thick winter gloves.
You'll find Velcro used as a fastener on most touring boots because it's such a versatile material. However, it can all too easily get clogged with dirt and crud from the road and trails.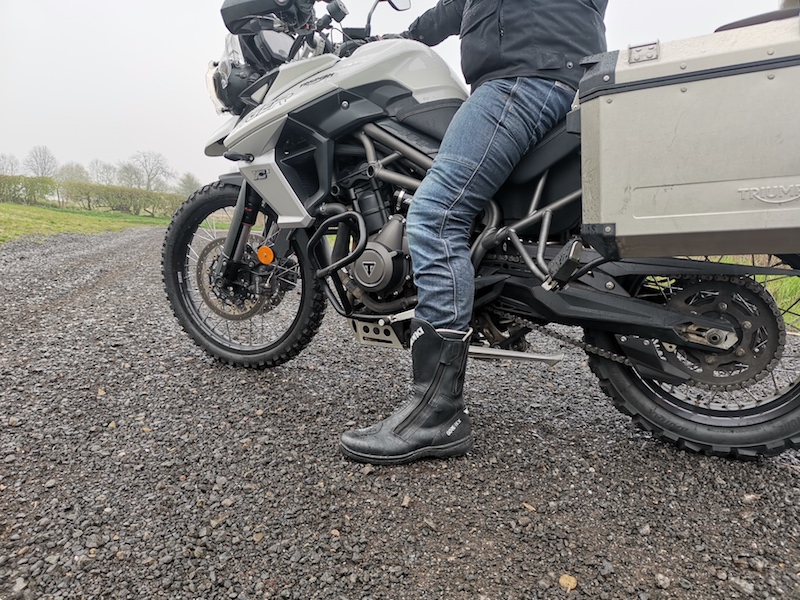 The best motorcycle touring boots you can buy
So, a good pair of touring boots should be comfortable, flexible, durable, waterproof, breathable, insulated, and provide strong protection in the event of a spill.
It's not an easy ask, but luckily for us there is a huge selection on the market at prices to suit all budgets. And you don't necessarily need to go for the most expensive option.
If you confine your motorcycling to sunny weekends in the UK, do you really need to splash out on a top of the range boot designed to take you around the world? If you're honest about the amount and type of riding you do, you'll be able to pick a pair of touring boots at a great value for money, which will fulfil all your motorbiking needs, and most importantly, help you have fun while staying safe.
In this group test, manufacturers submitted boots on the basis that they'd be used for touring and we selected our top eight performing motorcycle touring boots.