Ollie Rooke travels to Sardinia for the international launch of the Aprilia Tuareg 660
There's a reason Aprilia chose the Mediterranean island of Sardinia for the press launch of its new adventure bike, the Tuareg 660. The superb roads and spectacular landscapes would look great in the photos of the assembled journalists riding the bike, and the weather in the Med was all but guaranteed to be better than back in the UK.
So, it was with some surprise and disappointment that I woke up on the morning of the launch to heavy rain and the realisation that my jacket's waterproof liner had been left at home. The pouring rain was not ideal conditions for testing a new bike, and in direct contrast to the glorious sunshine that I'd experienced just three weeks before when riding in southern Spain.
On that day, I'd been riding Yamaha's Ténéré 700 on a route that took in tarmac and gravel trails. And although doing the two trips almost back to back was more by luck than design, I knew that the experience was going to put me in good stead when assessing Aprilia's new mid-capacity adventure bike. You see, as the engine size, stripped back styling, and aggressive off-road focus suggests, Aprilia has designed the new Tuareg 660 to go toe to toe with the popular Ténéré 700. So, how does it shape up?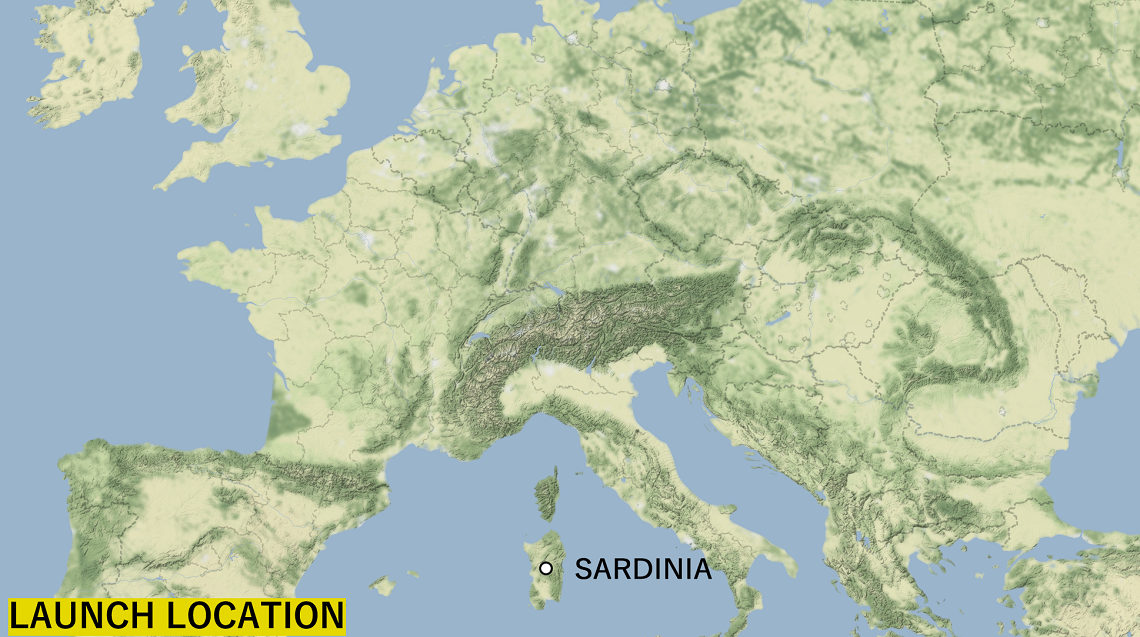 First impressions
Aprilia openly admitted it had prioritised function over form with the Tuareg 660, and the approach shows when it comes to looks. The front end rises abruptly to meet a protruding, bug-eyed headlight, and I can't help but feel that a beak should have been included to make it look a little more finished.
There are three available colours with weird and wonderful names. By far my favourite was the Africa Twin-like Indaco Tagelmust (blue, red, and white), and there's also Acid Gold and Martian Red designs.
But adventure bikes aren't made for looking at, they're made for riding, and the Tuareg excels in this department. It's fitted with Aprilia's 659cc parallel-twin engine. These are already present in its RS 660 and Tuono 660 bikes, which are both sporty and aggressive rides. For the Tuareg, Aprilia has reined in the power to suit the road touring and trail riding it envisages owners doing.
Despite this, it still packs plenty of punch. Maximum power is 80hp at 9,250rpm (8hp more than the Ténéré, if you're keeping count) and the bike makes 70Nm of torque at 6,500rpm. On the road, this translates to seriously impressive performance wherever I took it. There's more than enough power for chilled cruising on faster highways, and when we arrived at twisting coastal roads, the Tuareg was an absolute hoot to ride, even in the never-ending drizzle.
Road handling
Despite the 21" tubeless front wheel, clad in knobbly Pirelli Scorpion Rally STR tyres, the handling was agile and confidence-inspiring, and I was particularly impressed with the long-travel suspension.
While there's an impressive 240mm travel front and rear, surprisingly the setup behaves impeccably on the road. When I hauled everything to a stop with the powerful dual 300mm front disc brakes, there was only a hint of the fork's dipping rather than the more severe fork dive found on some off-road-focused adventure bikes. It excelled off-road too, soaking up the bumps and ruts that had been carved into Sardinia's trails by the heavy rainfall.
In direct contrast to Yamaha's stripped-back, no-frills approach with the Ténéré 700, Aprilia has equipped the Tuareg 660 with a host of electronic rider aids. There are four rider modes which can be changed on the fly; two for street riding, one for off-road riding (which disables rear ABS immediately), and a fully customisable mode. On top of that, the standard bike also features five-level adjustable traction control, cruise control, adjustable engine braking modes, and three different engine maps.
I was particularly impressed with how each rider mode changed the character of the engine. The aggressive Road mode was snappy, Urban mode toned things down a touch, and Off-Road mode brought things under control on the slippery, washed-out trails, making for an enjoyable and confidence-inspiring ride.
The Aprilia was also easy to paddle around thanks to a moderate 860mm seat height.
Not only is that 15mm lower than the Ténéré 700, but the seat also narrows at the tank to make it even easier for your legs to reach the floor. If you're a little shorter at the inseam, you'll be pleased to hear that even the most vertically challenged of my journalist colleagues were able to manoeuvre the Tuareg around easily at photo stops.
After a day riding the Tuareg, I was seriously impressed, and no amount of rain could dampen my enthusiasm for what is a sensational bike. You can read my full review of the Aprilia Tuareg 660 in the March/April issue of Adventure Bike Rider.