Europe is littered with incredible mountain passes crying out to be ridden. So much so, the names of world-class roads like Splügen, Trollstigen, and Transfăgărășan roll off the tongue with ease (once you've learnt how to pronounce them).
However, there's one spectacular mountain pass in Georgia that deserves a spot on every biker's bucket list – the Abano Pass.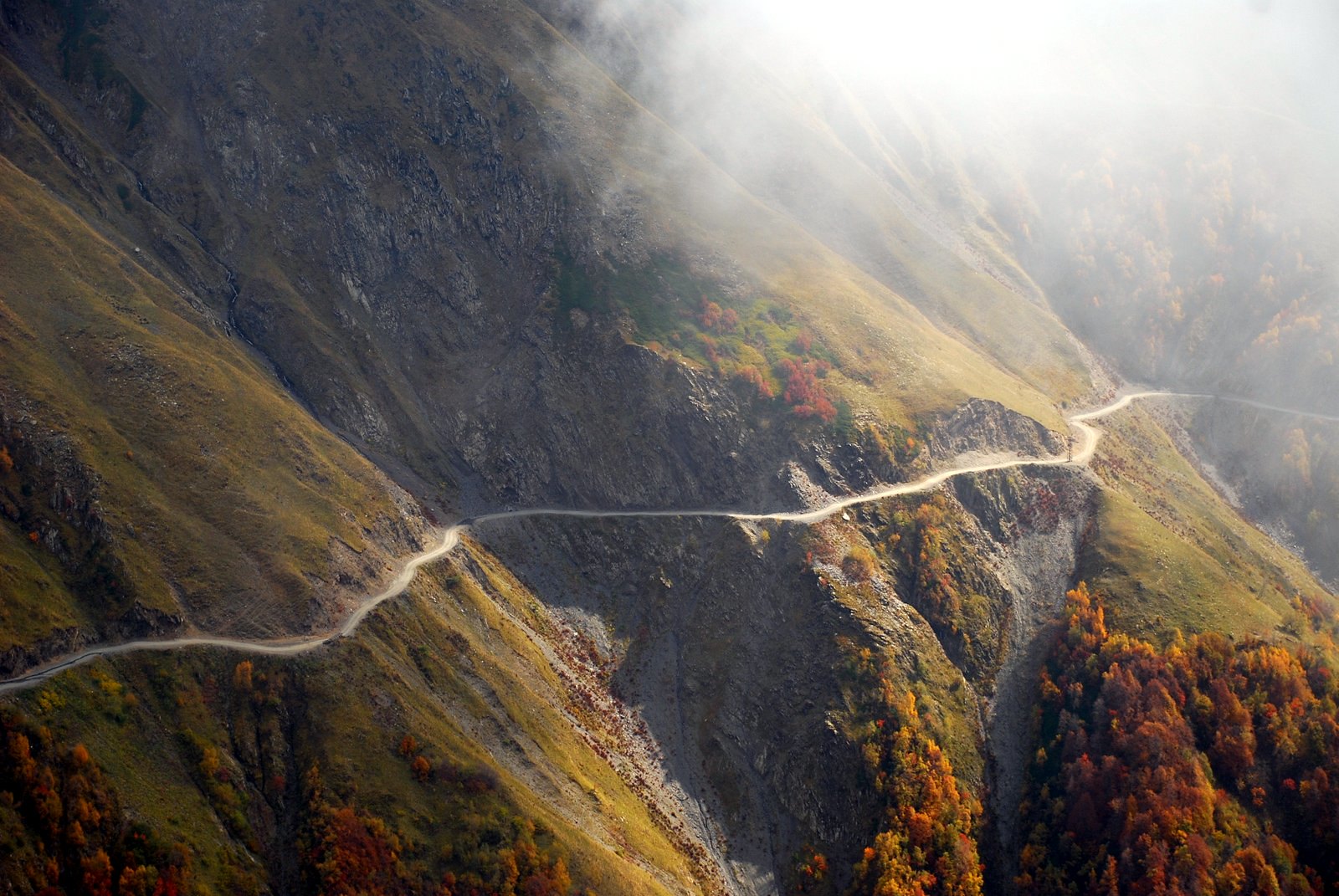 Photo: grijsz Hans
A magnificent road
The unpaved Abano Pass stretches from Omalo to Pshaveli in the north west of Georgia and is the highest drivable pass in the Greater Caucasus mountain range.
For such a magnificent road stretching across such an awe-inspiring landscape, it is relatively unknown outside of the adventure biking community, although it did appear in an episode of the BBC's World's Most Dangerous Roads a few years ago.

Rough and unpredictable
A combination of a rough and unpredictable surface, seemingly endless tight turns, steep climbs, no guard rails, deep gorges, and waterfalls gushing across your path make the Abano Pass one of the most dangerous roads in Georgia, and a must-ride for any biker with a thirst for adventure.
The 43-mile stretch of road isn't for the novice rider and even experienced bikers will need to have their wits about them. We would recommend tackling it on a bike with a decent amount of suspension travel and ground clearance. An adventure bike or an enduro motorcycle would be perfect, although we're certain there are plenty of local heroes who whizz over the pass on old 125cc machines or smaller.

Glorious balcony roads
The Abano Pass reaches an elevation of 2,850m and you'll need to climb plenty of steep switchbacks to get to the top. However, you also find yourself meandering along glorious balcony roads clinging to cliff sides, and carving along the bottom of deep gorges at the foot of towering cliff faces.
It is the variety of the riding, the challenge of the unpaved surface, and the pristine wilderness the road passes through that makes the Abano Pass one of the best adventure biking roads in Europe. Although, be aware that snow and ice force it's closure over the winter.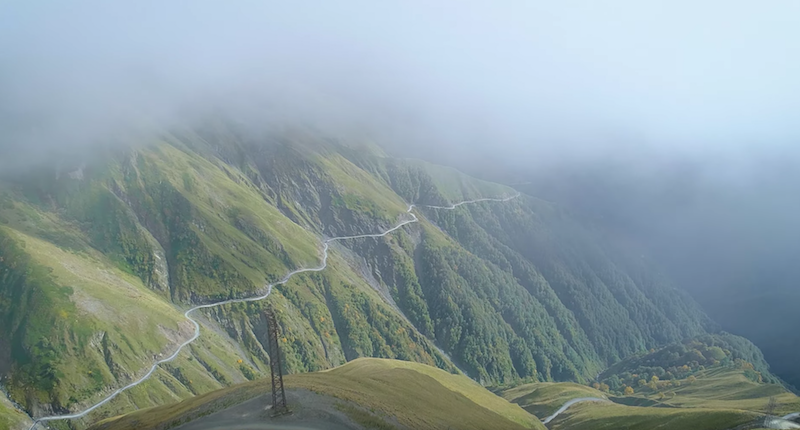 A short ride from Tbilisi
Reaching the Abano Pass is simple enough from the capital of Georgia, Tbilisi. This beautiful city is well worth exploring in itself.
Once you've finished looking around, head east out of town in order to pick up highway 838 which will take you over the Gombori Pass. This is a ludicrously twisting, paved road that will act as a great warm up for what lays ahead. After around 75 miles you'll find yourself at Pshaveli and the start of the Abano Pass.
This magnificent drone footage shows you what to expect.