Despite this brief spell of warm weather we've been experiencing here in the UK, it's fair to say that the end of summer is fast approaching.
Now, that's not to say that it's time to store the bike away in the garage, far from it, but it does mean that those glorious riding days are going to be much less common. It also means that the window of opportunity for riding in the Alps this year is starting to close.
When you think about it, that's quite a depressing thought. The region hosts some truly fantastic roads, some of the best in the world in fact, so it's a shame that nature makes them off limits for such a long period of time.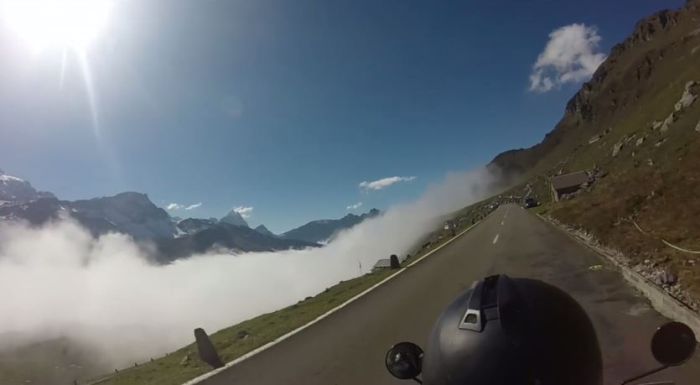 Having said that, the window isn't quite shut yet, as this video from last year suggests. Filmed in October, the footage follows a rider touring some of the brilliant roads the Alps has to offer, and it looks glorious.
Much of the riding seems to take place under blue skies and beautiful sunshine, but there are also times when the clouds roll in, the rain starts to pour and the snow begins to creep towards the roads. At various points, the biker is actually riding these twisty mountain roads with almost no visibility, which certainly makes things interesting.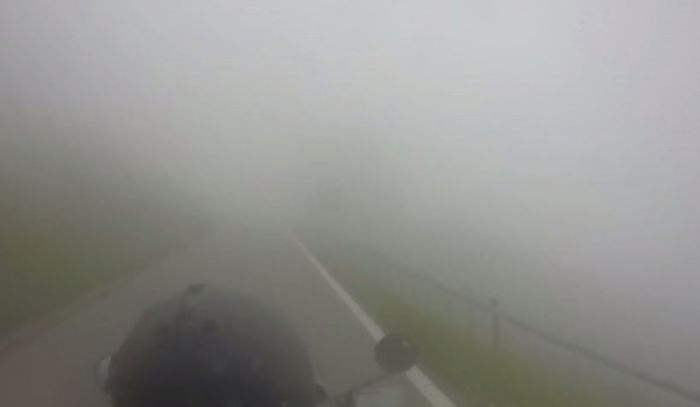 In the comments on the video on YouTube, the rider explains himself the mixed conditions he faced. "It could be really nice sunshine and about 15/20 degrees or it could also rain all day long with 8 degrees."
So, if you're still planning on heading over to the Alps, it's worth making sure you're prepared. If you're not, then you'll just have to enjoy this stunning video instead…
Have you filmed your two-wheeled adventures? Do you have some footage you think deserves to be seen? Drop us a message on Facebook and you might be featured!