I've used SW-Motech luggage on plenty of trips over the years and it has never let me down. In fact, the German motorcycle accessories company has a habit of producing hard-wearing, practical, and stylish soft and hard luggage for bikers.
However, I have to admit its range of tail bags has gone under my radar in the past. They seemed to be the go-to choice for sports bike and naked bike riders, rather than adventure bikers. However, this may be about to change with SW-Motech's all-new range of Pro Tail Bags.
The new, travel-ready designs look perfect for short weekend trips away, or even lightweight luggage for greenlaning adventures, such as tackling the UK leg of the Trans Euro Trail. Here, I take a look at what SW-Motech's new range has to offer for adventure bikers.
Pro Cargobag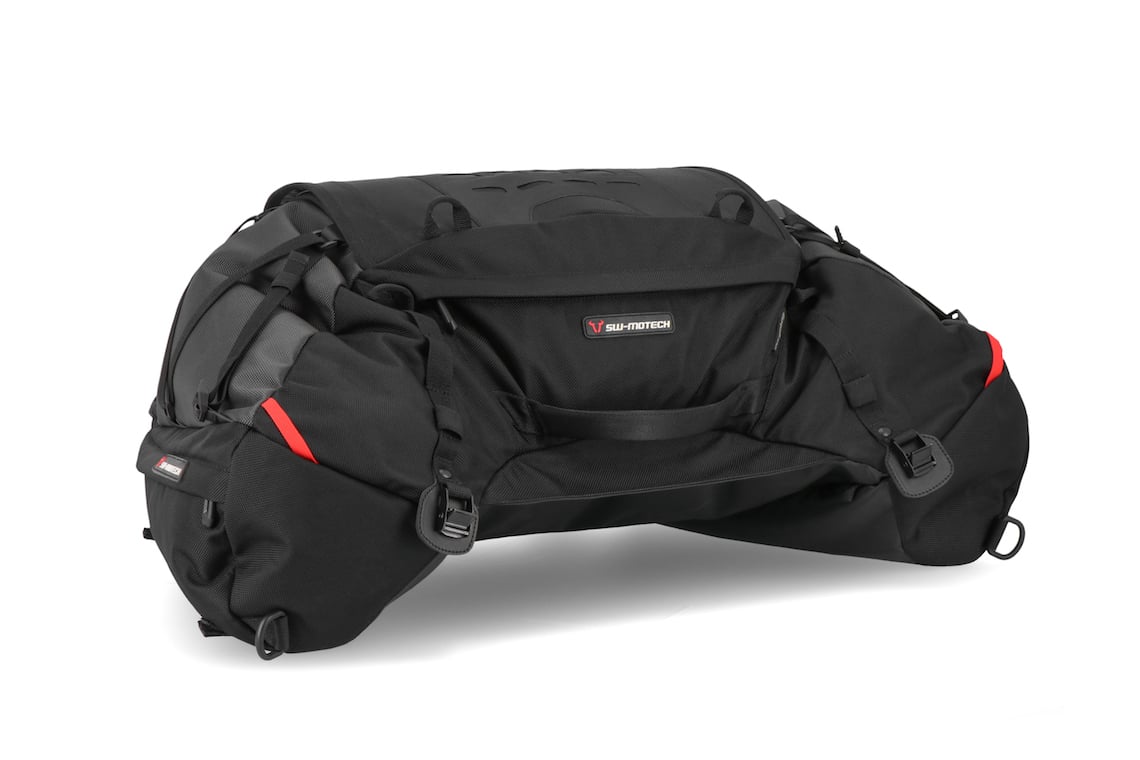 The first tail bag to catch t my eye is the SW-Motech Pro Cargobag. It's the largest of the range, offering 50l of storage across the large main storage area and two  side pockets, perfect for stashing water bottles and tools.
I could see this replacing my heavy top box (which my colleagues here in the office regularly point out makes me look like a pizza delivery rider), or even a pair of panniers for shorter weekend trips away.
It also looks rugged enough for a trail-riding adventure. The outer is made from durable 1680D ballistic nylon with a water resistant interior coating, and there's an internal waterproof inner bag to keep your undies dry during those water-crossings or unexpected showers.
Finally, I'm also a fan of the MOLLE webbing on the top of the bag, which allows you to easily attach accessories such as map holders to the bag.
The Pro Cargobag costs £158.23 on SW-Motech's website, which also makes it considerably cheaper when compared to a plastic or aluminum top box, or a set of panniers.
Pro Tentbag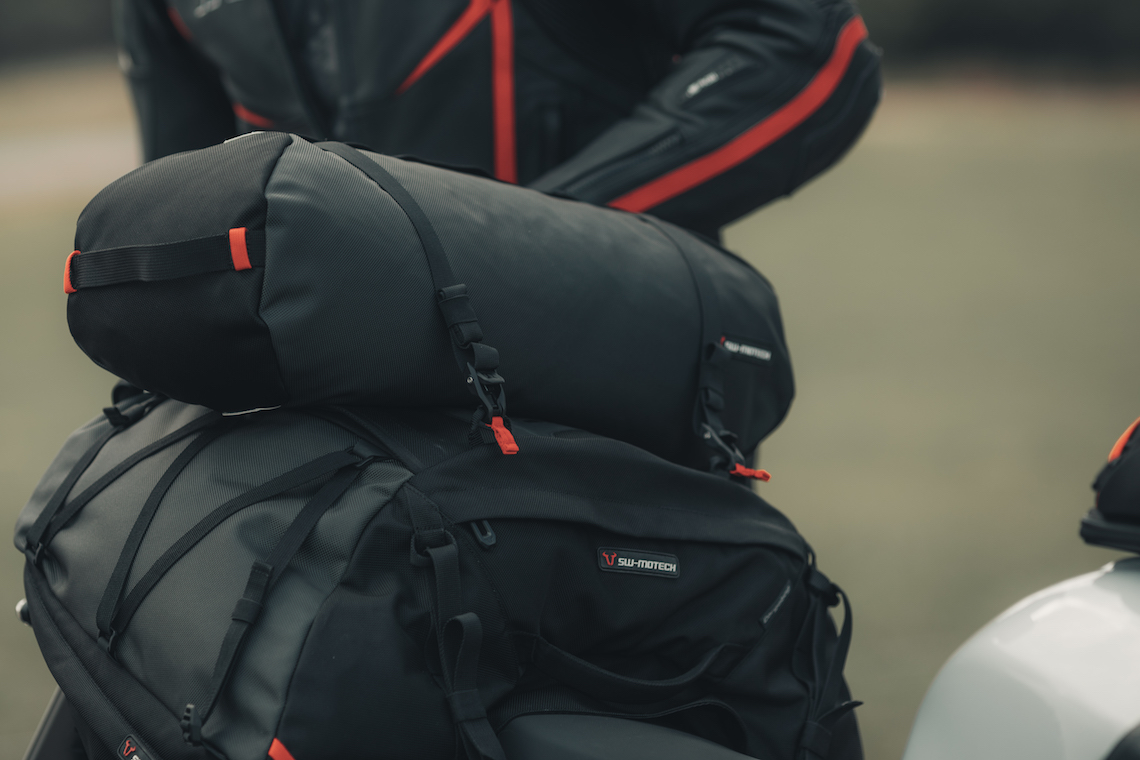 Another addition to SW-Motech's tail bag range that caught my attention is the Pro Tentbag, which does what it says on the tin. It offers a durable, water resistant 18l bag to store your tent in while touring, protecting it from the elements and ensuring that it's firmly attached to your ride at all times.
Sure, our tents already come in bags. But these tend to be fragile and not designed for the rigours of life strapped to a pannier that motorcyclist's tents tend to go through (my own features more tears and rips than a punk rocker's t-shirt). Some also don't offer the water resistance needed to keep your tent dry when you get caught in a shower during your ride.
The Pro Tentbag is available here and costs £38.48.
The full Pro Tail Bag range
While I've taken a look at a couple of tail bags from SW-Motech's new range that are best suited to adventure bikers, there are plenty more over on the company's website here.