D Guard eCall system | £499
This nifty piece of kit is, according to the manufacturer, the world's first eCall system for motorcycles, and if you're worried about coming off your bike when riding alone, or the security of your pride and joy, then this motorcycle device is going to be of interest to you.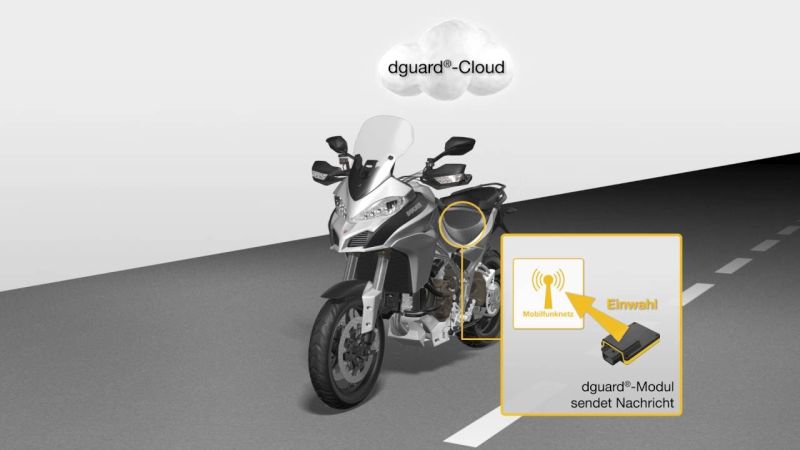 Once installed, the device is ready to roll and it offers two primary functions which will both be of interest to bikers. The first being a crash detection service which uses advanced sensors to detect if the motorcycle, and more importantly the rider, has been involved in an accident. In the event of an off, the D Guard will phone the emergency services in the country that you're riding in (it currently works anywhere in the EU, with the exception of the Netherlands due to laws about automatic calls being placed to emergency services), and reel off an automated message explaining that you're down, providing GPS co-ordinates so that you can be found.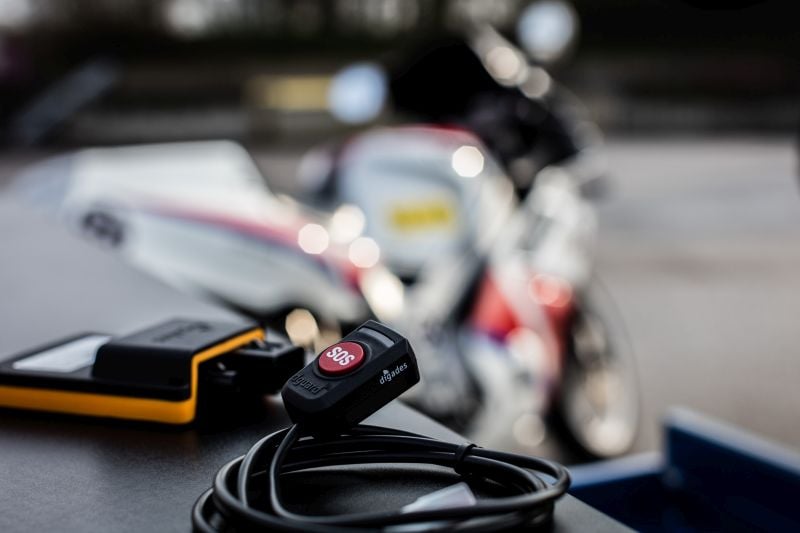 Along with this automatic detection, an SOS button is installed on your handlebars which will allow you to call emergency services if another rider is involved in a collision (here's what to do if you're first on the scene of an accident). If you accidentally press it then you can cancel the call with a few more presses of the button. The second feature is that the D Guard can also function as an anti-theft device. Link the sensor to your phone via the official app, and you'll get an alert when your bike is moved, along with GPS co-ordinates so that you can track it down.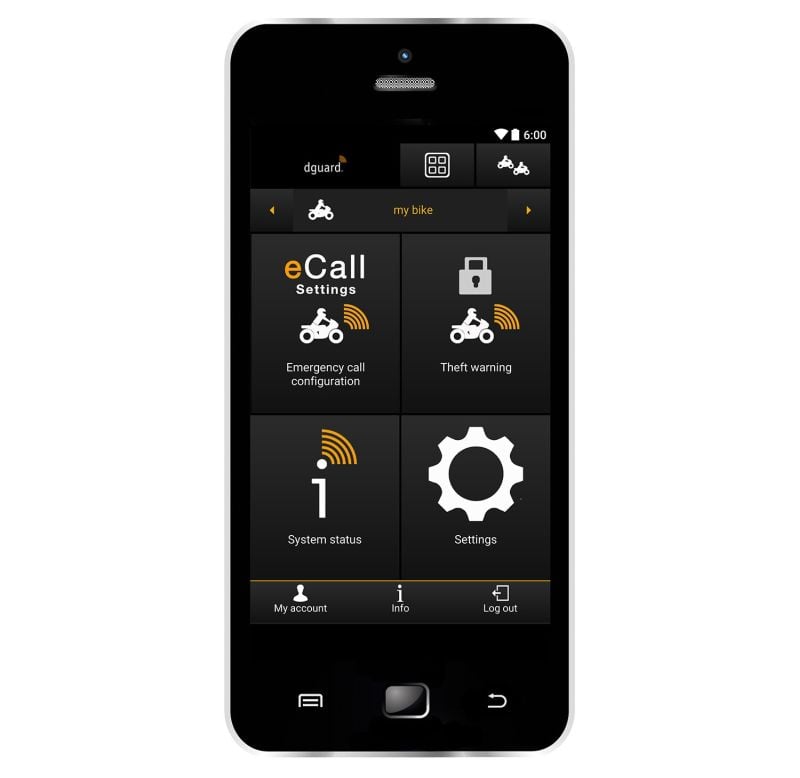 At £499, the D Guard motorcycle device can only be installed at certified retailers, ensuring that it's correctly fitted, set up and well positioned, but there are plenty of stockists around the country. For your money you'll also get two years' subscription to the SIM service (essentially a phone contract that allows you to call the emergency services and send data), after that there's a small annual fee to continue using the system (which is less than £30), a small price to pay for peace of mind.
To find out more about this incredible crash detection device and service, head over to the D guard website.