We've discovered a way of returning a bike to showroom condition, and protecting it from the corrosive effects of road salt, without lifting a finger.
While there's no doubt that a muddy adventure bike looks very cool, leaving it caked in muck and grime can cause damage further down the line. Mud can damage your bike's paint over time, which gets worse in winter when corrosive road salt is added to the mix. This winter crud also sets to work on exposed metalwork and components of your bike, and can leave it a corroded eye-sore in no time at all.
While it's easy to give your bike a quick clean and a spray-down, giving it a deep wash and protecting it during winter is certainly a longer task. It's also one you want to get right. There's no room for missed patches or neglecting hard to reach spots when it comes to a brand-new, expensive adventure bike.
This is where Mo-Clean comes in. The expert team from this mobile motorcycling cleaning service travels to you and offers a wide range of cleaning services, from a thorough clean to a full winterisation.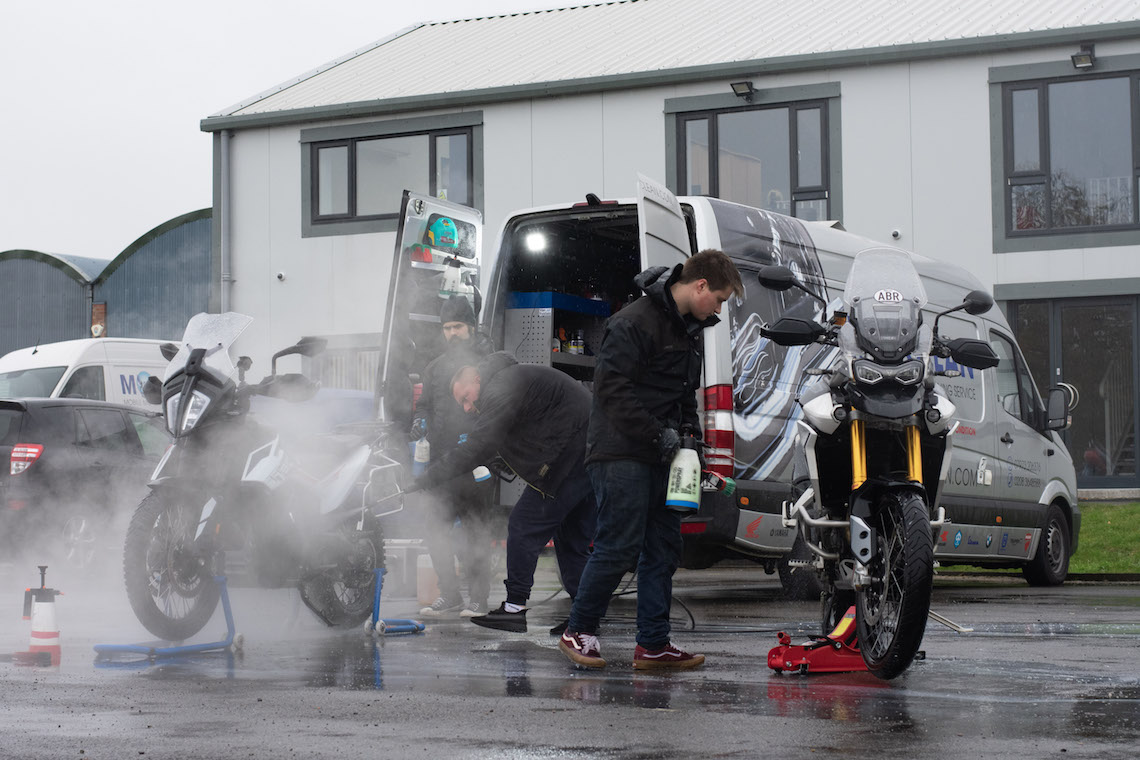 Showroom condition in less than an hour
Intrigued by Mo-Clean's guarantee of transforming a filthy bike to showroom condition in less than an hour, we invited the team to ABR HQ in the Midlands to tackle our long-term test bikes which were pretty dirty after plenty of muddy greenlaning expeditions. Arriving early one drizzly morning at ABR HQ in the Midlands in their purpose-built van, equipped with its own water supply as well as a myriad of cleaning products and soft brushes, the team set to work.
Each of the bikes was treated to  full winter service, including a deep clean with soft brushes, a hose down with snow foam, and a rinse from the low pressure hot water jet powered from the van. Afterwards, they stood sparkling outside the office. In fact, the job was so good that I'm sure I caught Editor James checking out his hair in the gleaming downpipes of his KTM 790 Adventure, while I was hesitant to ride my own spotless Triumph Tiger 900 home that evening for fear of getting it dirty.
The best part? Knowing that our bikes were getting the best possible treatment and protection for the upcoming winter months while we were able to watch the progress from the warmth of the office, with our hands wrapped around a hot mug of tea. There's no beating that.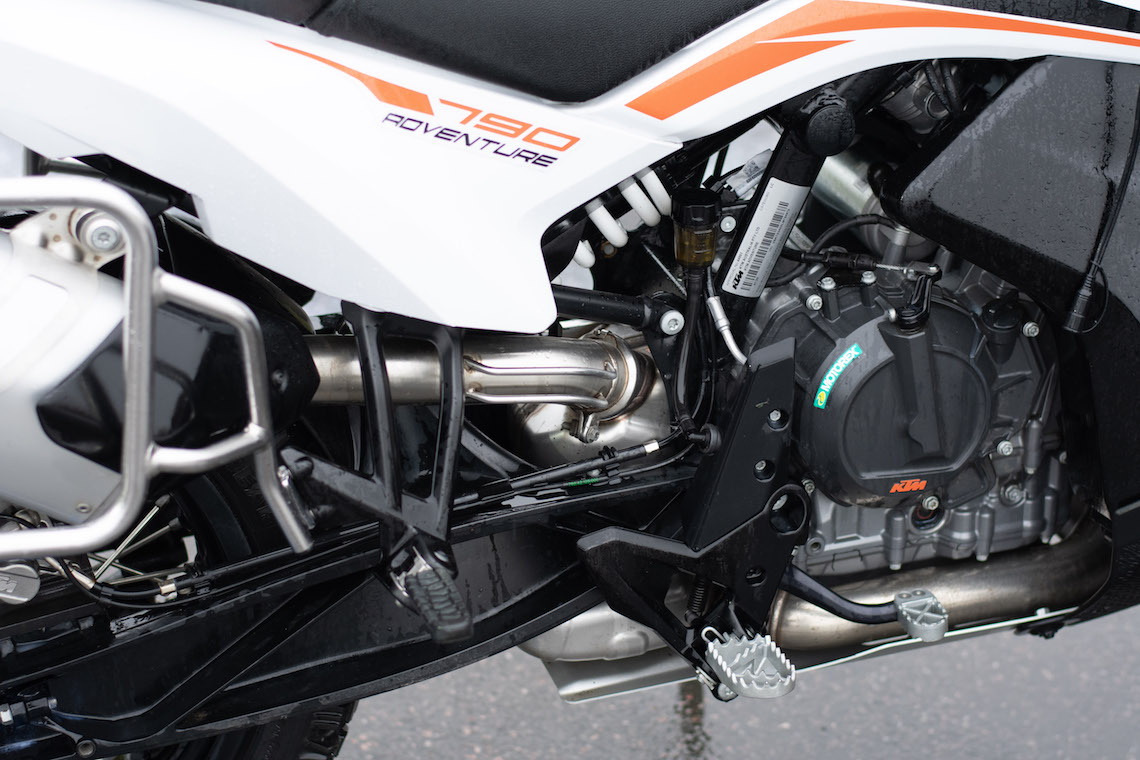 Mo-Clean mobile motorcycle cleaning
Mo-Clean offer a range of mobile motorcycle cleaning services, from a simple clean to the full winter service that we had, which includes an ACF50 treatment to prepare bikes for winter riding.
The team can travel anywhere within London and a 75-mile radius of their base in Hertfordshire, to find out more about what Mo-Clean offers, head over to its website here.
For a limited time only Mo-Clean is also offering ABR readers a special discounted service, saving you £75 on your first wash. Take advantage of the one-time offer HERE.