Photos: Iain Crockart
For many, motorcycling is a hobby and a passion, something to look forward to at the weekend and a couple of times a year when you get to break away from everyday life for a tour on two wheels.
But, for a select few travelling by motorcycle is more than just a hobby, it's a profession, their life and their livelihood. We caught up with Founder of Nomadic Knights, Alex Pirie, to find out how and why he got into the business of running tours in India and, most crucially of all, if he really is living the dream.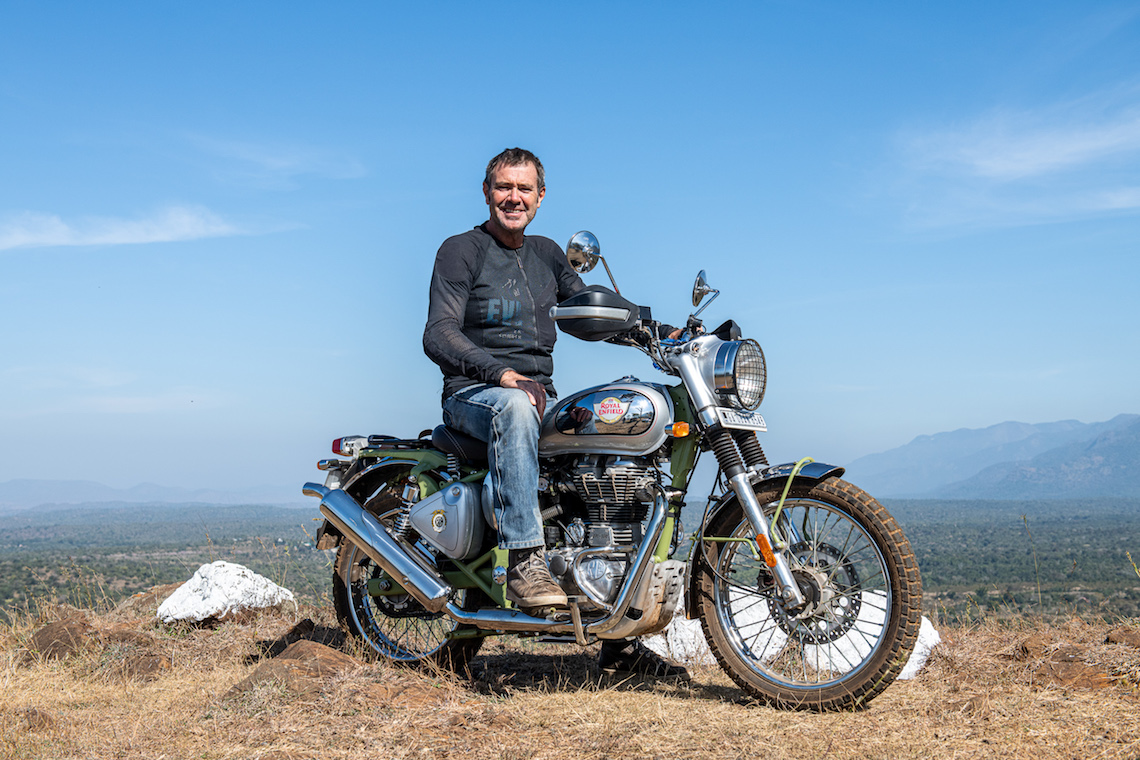 How long have you been into motorcycling?
"Since as long as I can remember. My father was a motorcyclist in the army way back in the day and he rode Matchless and BSA's in India of all places. He was my biggest inspiration and bought me my first motorcycle at 8 years old and I've owned and ridden them ever since."
When did you discover the beauty of riding on two wheels?
"I first started riding an old 50cc 4 stroke Honda Step-thru that was falling to bits. It had three gears with an automatic clutch and was a total death trap. I was fascinated by both Barry Sheene & Kenny Roberts when they raced together in Moto GP. It was all two-strokes at that time and that's all I could think about, 'how can I get my hands on one'?
"My first proper riding experiences out on the open roads as such was on a Yamaha FS1E and that's when it all started to come together and make sense. I loved it!"
So, why India?
"I think it was my father's influence more than anything as he would share his 'old soldier' stories with me. He had great times riding out here and he loved the country and its people.
"I came out here as a customer with another tour company back in 2006 & 2007 and loved the place also. I met my now Indian wife not long after that and what better reason to stay? I should also add that it has some of the best biking routes and roads anywhere in the world. It's a truly mind-blowing country! Just ask anyone that's been here."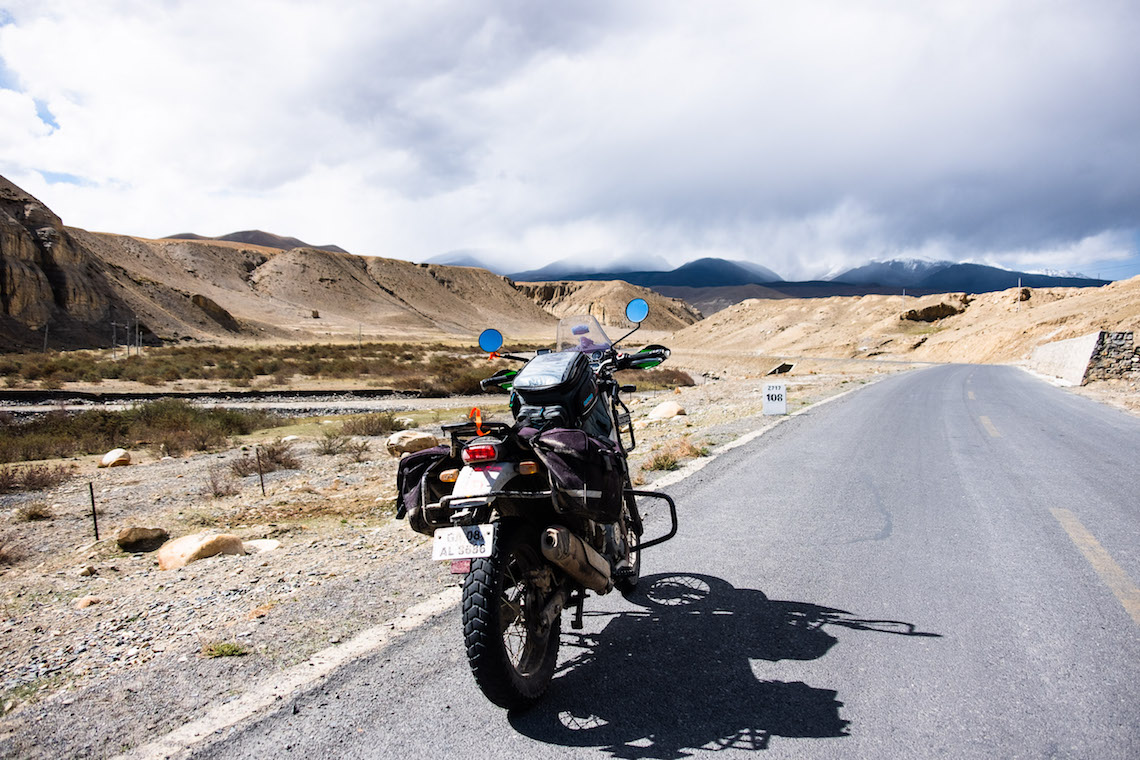 What prompted you to up sticks and move?
"That's a good question and I'll try to keep it brief. I've always loved a challenge, even in the UK. I'd had a good amount of success business wise however there was still an itch I couldn't scratch. I think that many of us reach that stage in our lives.
"You look around, everything is good and you have everything you need and more. After I'd been out to India and come back home, I couldn't stop thinking about the place and its people. I was hooked. I knew it would be difficult to give everything up and relocate but I was ready for it. It might sound a bit corny but I really do feel connected here."
What were the challenges you faced in the early days of the business?
"Where do you like me to start?! The bureaucracy and red tape out here in India is truly staggering. I don't know anyone else that's ever attempted this type of lifestyle and it can get a bit scary at times. I will admit to doubting myself many times and waking up in a cold sweat thinking, 'what have you done, you idiot'!
"It took me a long time just to obtain something as simple as an Indian Driving License. I visited the government department on 12 separate occasions and submitted 20 different documents over a period of 18 months and was still refused. I ended up having a huge argument with the Assistant Director of the RTO and was flung out of his office. I went back to see him, apologised profusely and yes, you guessed it, I got my licence."
Does it ever get old?
"No, no way. I love motorcycling, it's in my blood. I can't ever imagine not doing this.
"When I lived in the UK, I very rarely looked forward to work. I felt demotivated and under unnecessary pressure for much of the time. What I do is inspiring, and it never feels like a job. I look forward to it. To ride a motorcycle across India is real privilege as it's a vast country. It has the Himalayas, beautiful desert terrain, dense rain forest and stunning golden beaches. It has everything."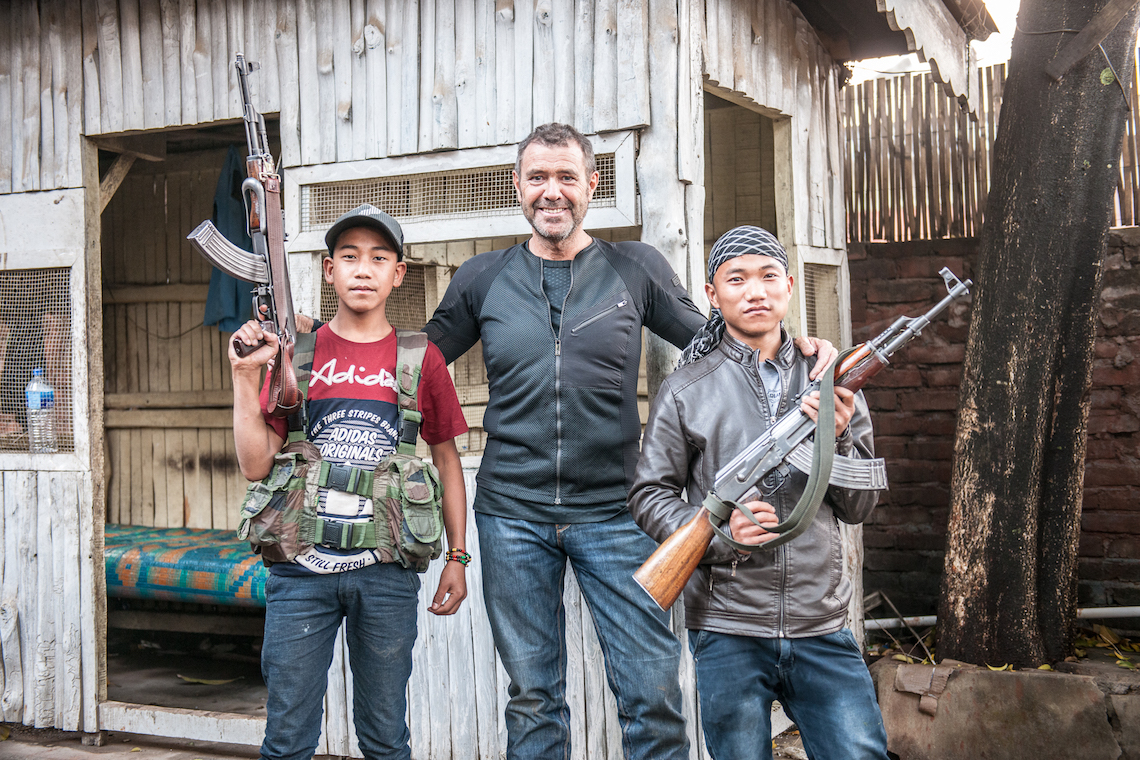 Who would you say is your typical client?
"I think the answer to this might be for the same reasons I decided to choose a motorcycle adventure in India. We all need something to challenge ourselves, to push the envelope a little and to do it as safely as possible. Riders tell me all the time that the rides are inspirational and on occasion can be life changing.
"Everyone leads busy lives and are answering phones, checking emails and are constantly connected. This is a chance to get away from all that for a short time and press the reset button. There's always a mix of people from all over the world, from countries such as the UK, Australia, New Zealand, America and Canada, just to mention a few."
What are your plans for the future?
"As I mentioned, India is a vast country and it will take years to explore but that's what we're trying to do. I want to share as much of the country with as many people as I can. I've invested heavily in brand new motorcycles, all Royal Enfields for the time being. I've got a mix of Royal Enfield Himalayans for the off road stuff and 500cc Bullets for tarmac based riding.
"I renew them every two years and keep the fleet in tip top condition. KTM are selling in India and they've just released a new 390 Adventure model. We'll get a hold of one and try it out. If it's right for the job, then I'll add them to our existing fleet."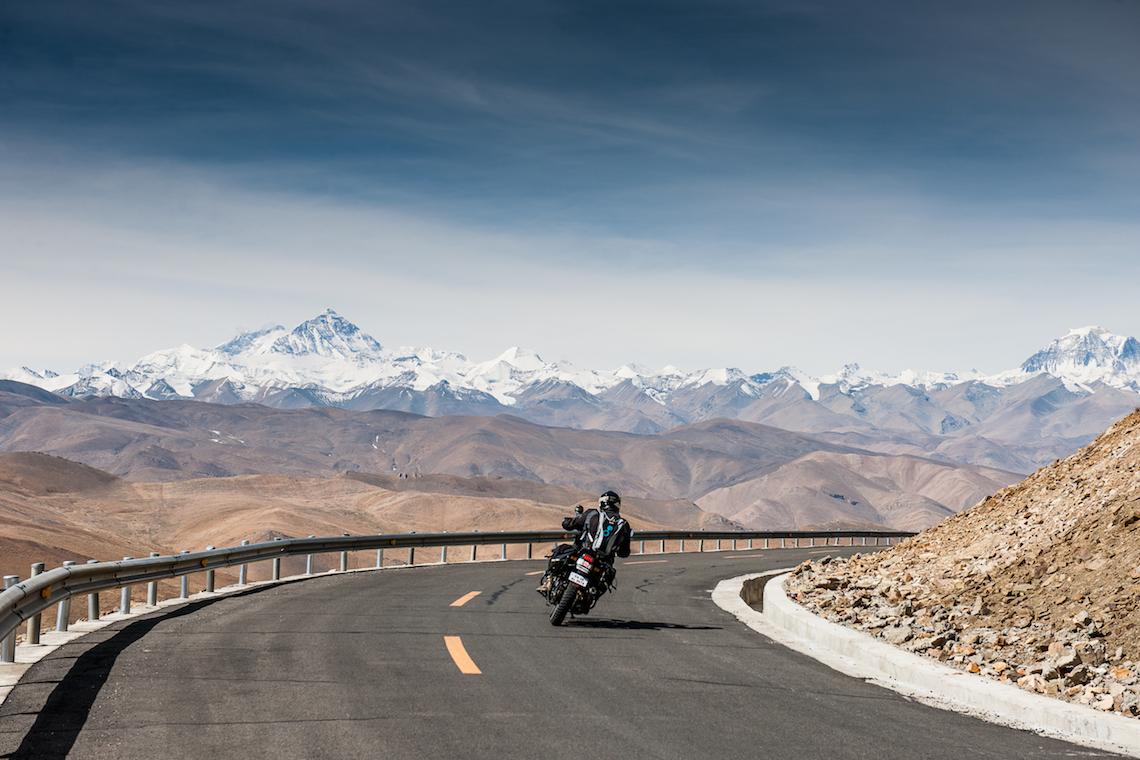 And finally, would you say you're living the dream?
"That's a question I get asked a lot. I live by the beach in Goa where the sun shines for most of time and the average temperature is 32C. I love swimming in the sea and eating great seafood, who wouldn't want that?  That is my down time where I plan and prepare for the upcoming rides. If I'm being honest, the rides are the hardest and toughest challenges I have ever taken on. The upside of this is that it's motivated and inspired me me to keep fit and stay strong, both mentally and physically.
"Right now, I don't want to do anything else. I'm fortunate, I love what I do. If that's living the dream, then I've answered your question hopefully."
Nomadic Knights
Alex runs a number of tours across India through his company, Nomadic Knights, including runs up to Everest Basecamp and unique trips across the 'Roof of India', tackling white-knuckle mountain passes that aren't for the faint hearted.
Find out more about Nomadic Knights and the tours they offer here.