January is often regarded as the least popular month of the year. After all the fun and games of Christmas and New Year, the chill of January and February is suddenly more noticeable.
With the winter conditions in mind, we decided to compile a list of ways to take care of your metal until spring-time. As a broken-down bike would be the icing on the cake on this supposedly terrible month!
Whether you leave the bike in storage so that it can be pristine for the riding season, or ride throughout the cold days and dark nights, here's how to protect your bike from whatever winter throws at it.
Keep the battery charged
There are a host of good battery condition chargers on the market and these will keep your bike's battery charged without damaging the cells.
Currently, our machines are hooked up to a DelTran Battery Tender, a piece of kit that uses microcontroller technology and quick-connect convenience to keep the battery fully charged and ready to go whenever you are.
It does this by not shutting off, going into charging mode if the battery voltage drops down from an optimum of 13,3V to 12,7V. So it's pretty handy if you choose to leave your bike unridden over the winter.
Top your tank up
It's important to keep your tank topped up when it's stood idle for long periods of time to prevent corrosion from forming inside.
Modern petrol has a shelf life of about three months and there is a chance it can go off over the winter, so it's best to buy some fuel stabiliser. This can be purchased from mower dealers, boat handlers or, of course, the internet and you simply add it to the fuel system to help prevent it going off.
Go out for a spin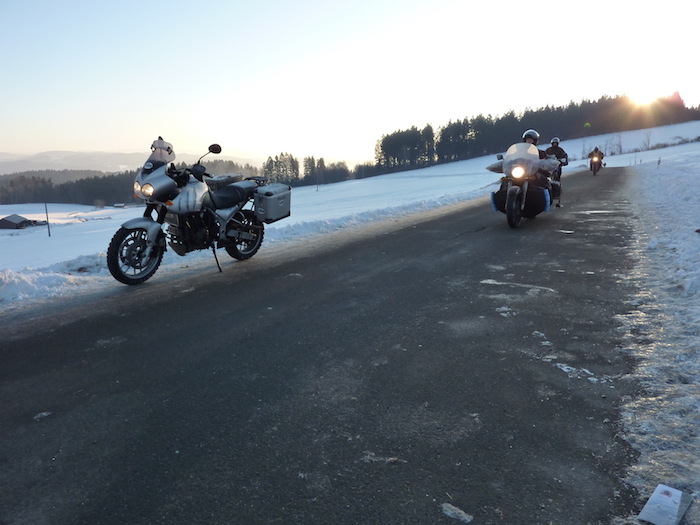 Now, there are two schools of thought as to whether running the bike during its lay up is a good thing or not. To just run it briefly can cause condensation build-up inside the motor and exhaust, leading to corrosion.
The best way to ensure this doesn't happen is to take it out for a quick spin, and nothing beats a run out on a crisp winter's day.
Protect your bike
Likely to be locking your bike up for the winter? Then the first thing you'll want to do is give it a good deep clean to make sure there's nothing corrosive left on to blunt the appearance of your ride.
Any exposed alloy or chrome surface is best treated with a corrosive inhibitor, and there are plenty on the market that you can simply spray on.
A good car wax/polish will protect the painted or plastic parts (alloy wheels included as most are painted or lacquered).
Be prepared for salt on the roads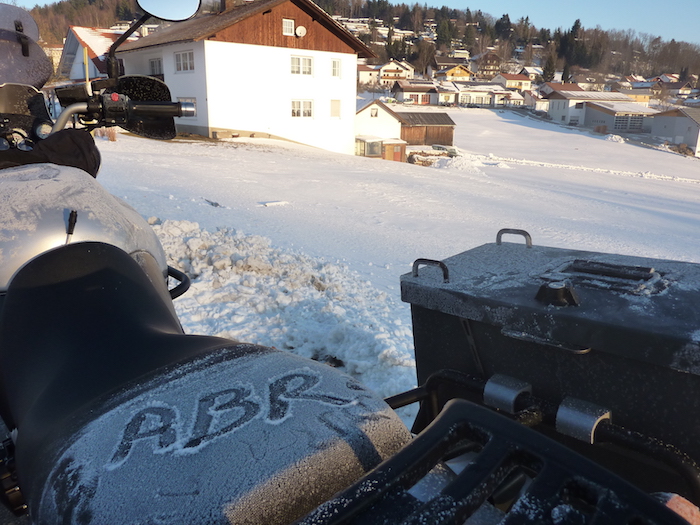 If you're the type to ride all year, then a lot of the above still applies to you.
However, the main thing you'll have to contend with is the horrendous corrosion caused by the salt that's used on the roads over winter.
There's a product called ACF50, which was formulated to protect military planes on aircraft carriers from corrosive sea salt, available on the 'net which can be used on all surfaces (apart from the brakes!) to protect your bike from whatever winter can throw at it.