This Issue: Eyam, Pindale, and Dirtlow Rake in England's Peak District
Words and photos: Mike Beddows

The Facts:
Distance:
4.5 Miles
Nearest Town:
Buxton (West)
Maps:

The Peak District, White Peak Area, OL24

Start/End grid reference:

SK194761 / SK203782

Difficulty Rating:
2
Wow factor:
3
Other trails:
Mill Lane and Rowland are very good lanes near Eyam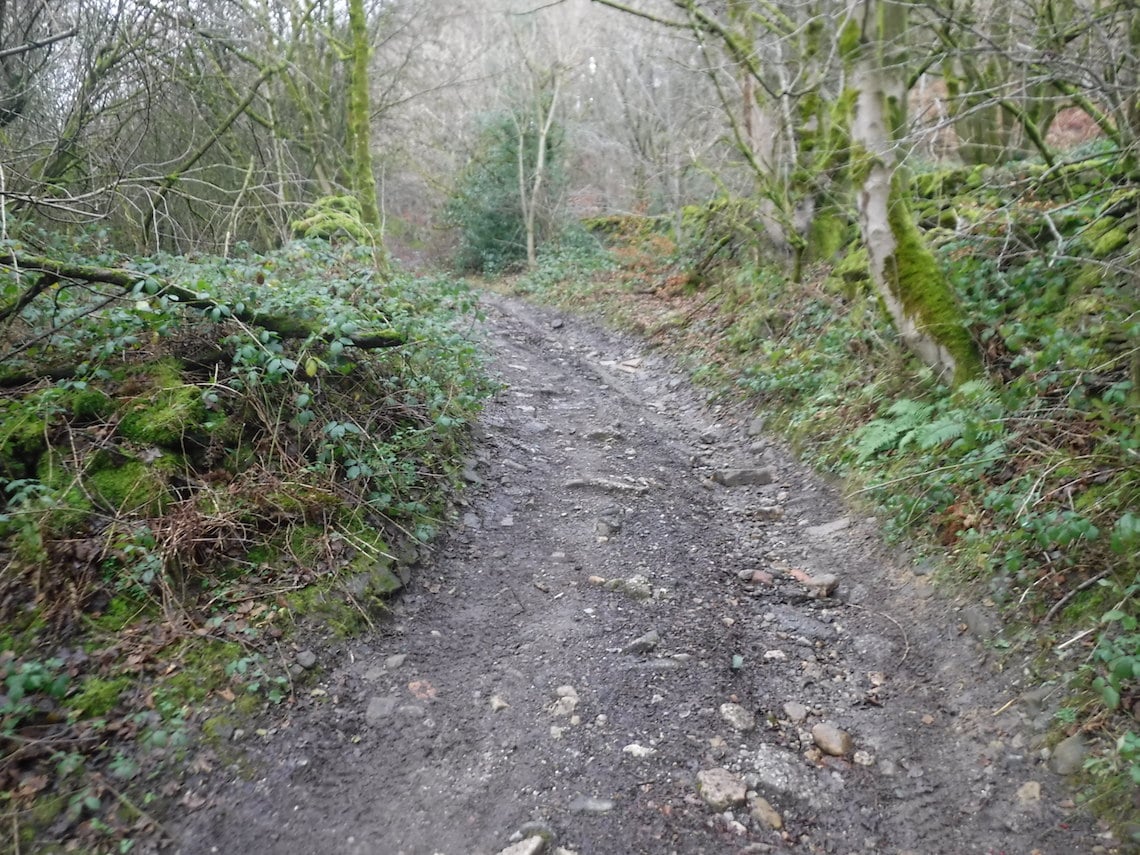 This is a lovely ride around the picturesque village of Eyam in the heart of the Peak District. The Peaks have come under increasing pressure of late with several lanes being slapped with Traffic Regulation Orders (TRO). It's a shame because this simply increases pressure on the remaining lanes. In fact, I've seen several in the area close over the past decade. That said, there are still enough lanes in the Peaks to make it a worthwhile destination. These four lanes around Eyam are great fun and fairly straightforward. Complete beginners may wish to skip the second lane which features a short uphill climb with a switchback in the middle. It can prove troublesome if you don't commit.
THE ROUTE
1-2
Turn left off the A623 and then immediately turn right. You will see the lane (Tideswell Lane) heading off downhill in between stone walls. The first lane is basically a farm track and it's well used. It's fairly straightforward with occasional puddles but nothing too deep. It's a car-width wide for the duration. The lane is pleasant to ride and is suitable for beginners.
2-3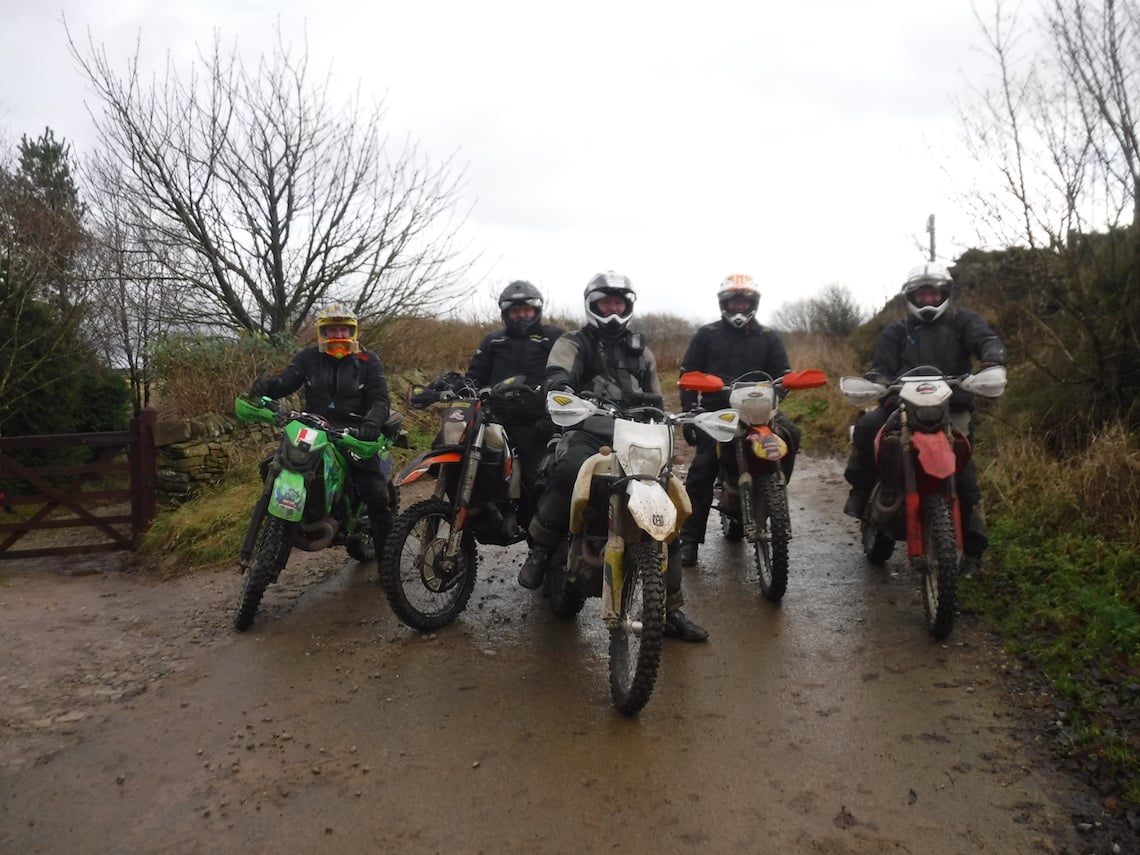 At point 2, the lane turns into tarmac as you ride past houses. It's a narrow single-track lane so keep an eye out for oncoming cars.
3-4
You continue along the tarmac road as you ride towards the next lane. Eyam is a picturesque village and worth a detour into its centre, where you'll find cafes, pubs and shops.
4-5
The next lane (Hawkhill Road) is a fairly short uphill ride. It's good fun but there is a switchback in the woods. If you don't commit and you come to a stop, it may be tricky to get moving uphill again, especially in wet conditions. But the upside is the track is wide enough to turn around in should this scenario happen. This is my favourite section of all the trails listed around Eyam. Once past the switchback, it's a longish ascent to the tarmac road at the top. Take care when joining the road as it's not easy to look right before joining.
5-6
A short tarmac section leads you to the next lane.
6-7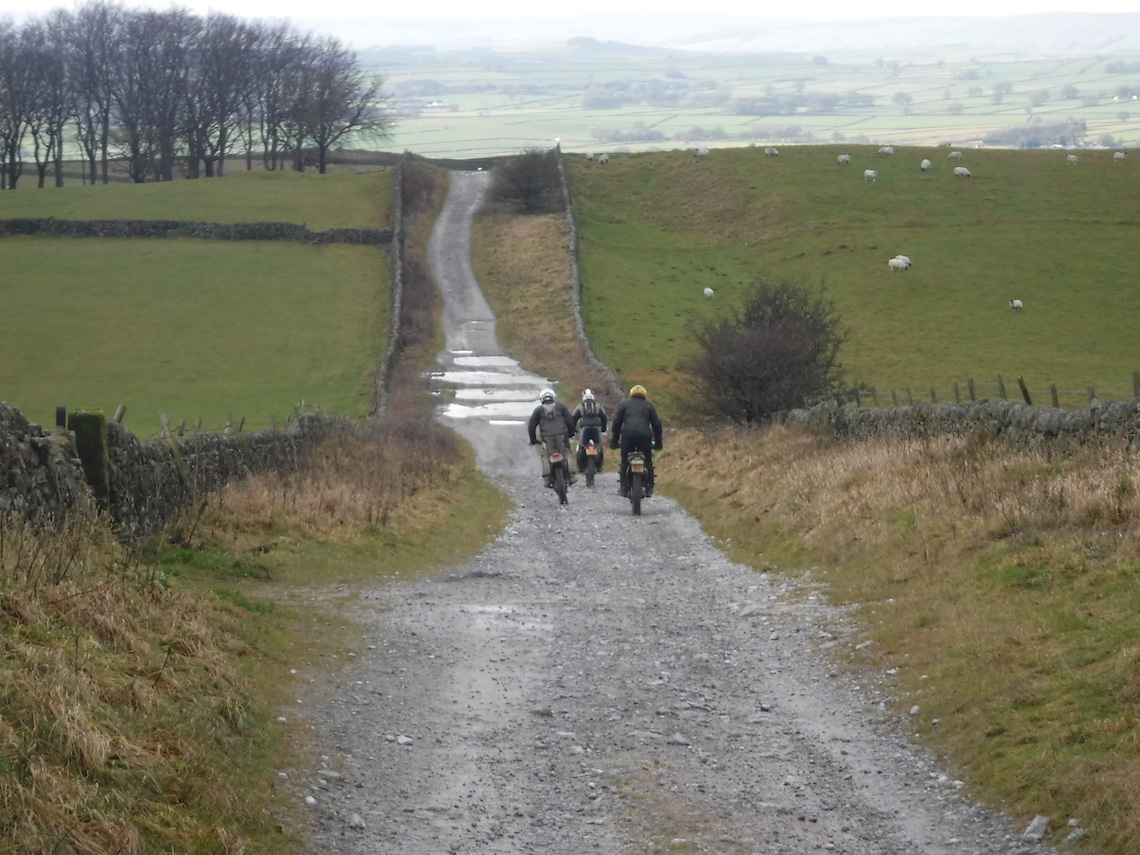 This broken tarmac and stone road is called Sir William Way byway. This is suitable for all traffic. I've seen cars along the entire route. You start by riding uphill. It's easy to get some speed up as you can see all the way to the top of the hill. Once at the top, it's a long, straight descent, including a lot of puddles if it's wet. There are lots of loose stones along the entirety of this lane.
7-8
A very short tarmac section between lanes.
8-9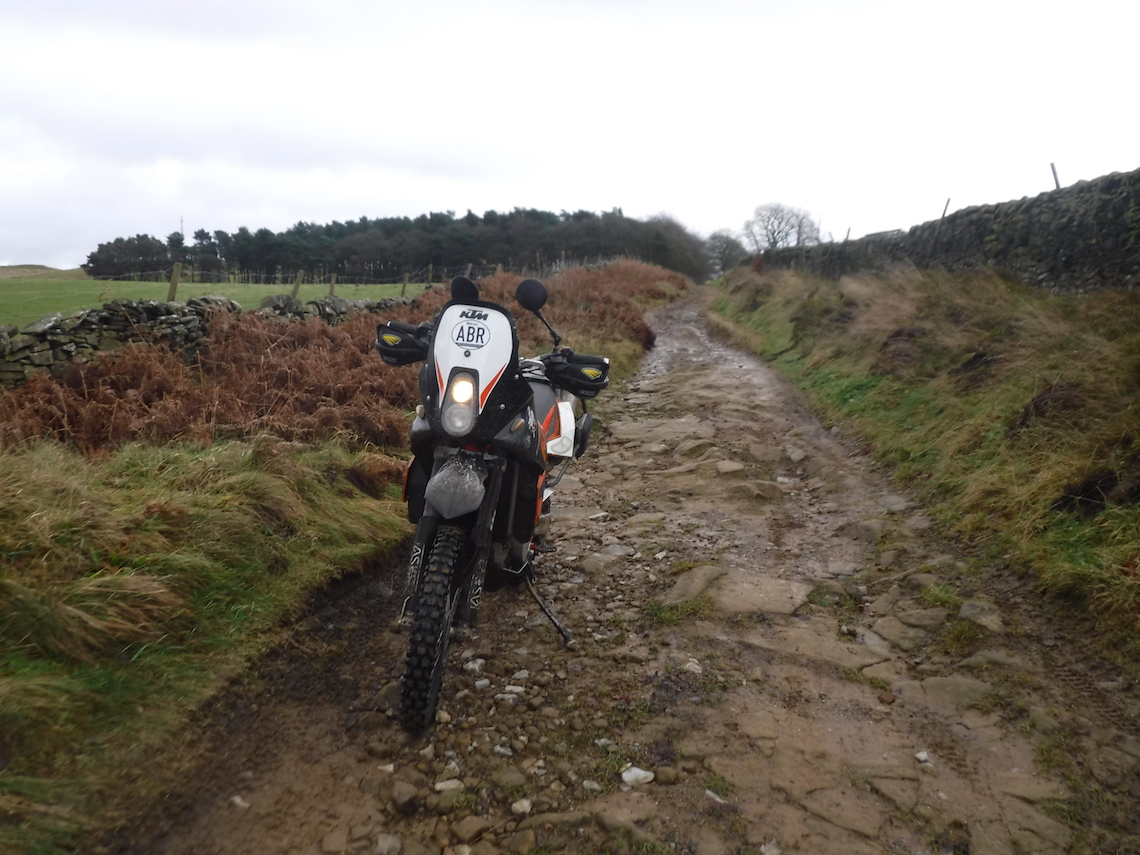 This is a great lane. It starts off fairly wide, but once past the fields, it gets narrower and rockier. It's a great little lane with a few slightly more technical bits but nothing that should deter anyone from giving it a go. Do be aware of occasional ruts and loose stones. There is a house at the end where the trail meets the tarmac.
94 Pindale and Dirtlow Rake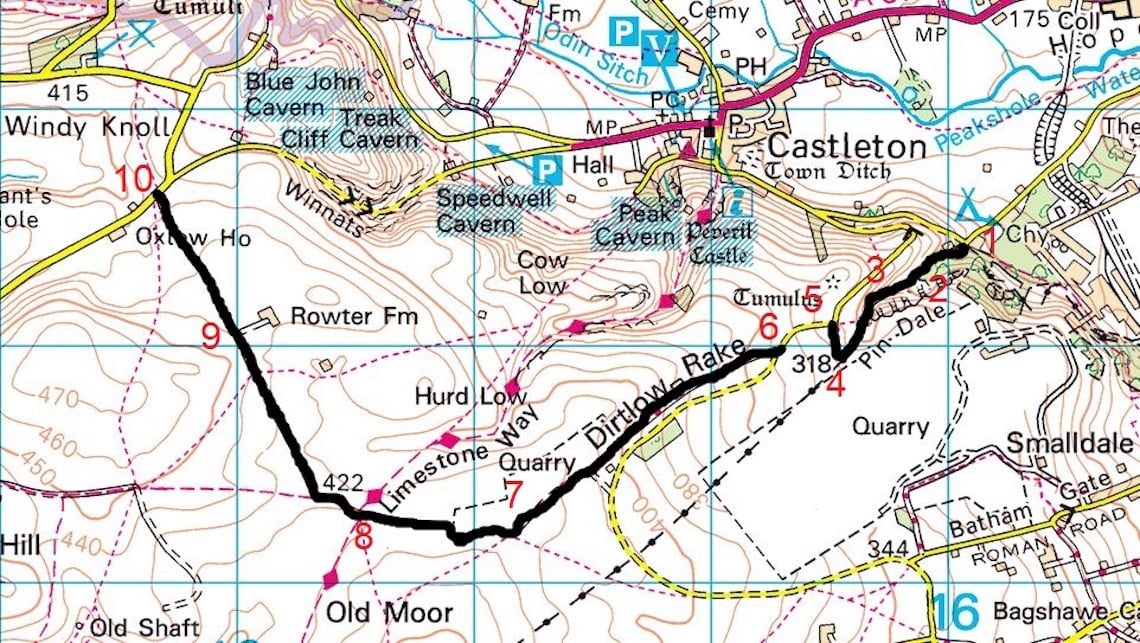 The facts:
Distance:
3 Miles
Nearest Town:
Castleton (North)
Maps:

The Peak District, White Peak Area, OL24

Start/End grid reference:

SK159824 / SK126826

Difficulty Rating:
3-4
Wow factor:
4
Other trails:
Further east is Houndkirk Moor, a great lane south of Hathersage village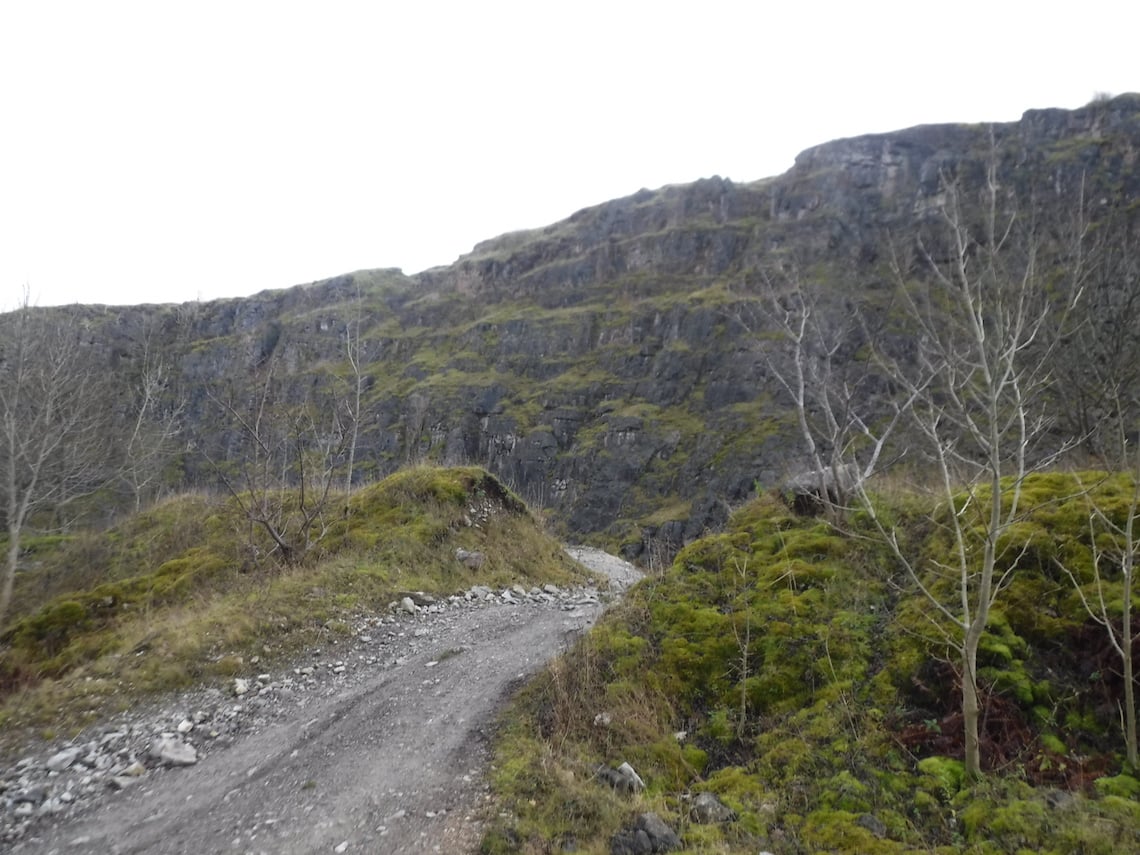 Pindale has changed over the years. When I first rode it, there used to be an easy ride into a quarry followed by an arm pumping climb back out over stones and boulders. More recently, the entrance into the quarry has become a bit more technical and the exit a tad easier. Maybe my riding has improved over the years as I honestly remember it being very testing to ride out, especially without dabbing. Don't get me wrong, it's still no walk in the park and certainly represents a fun challenge. Large boulders have been strategically placed to stop four-wheel-drive, off-piste activity but bikes are able to get around these. However, please stick to the main track which is pretty easy to follow. Once out of the quarry, you'll get to ride Dirklow Rake, a long, rocky track with great views of Mam Tor in the distance.
The Route
1–2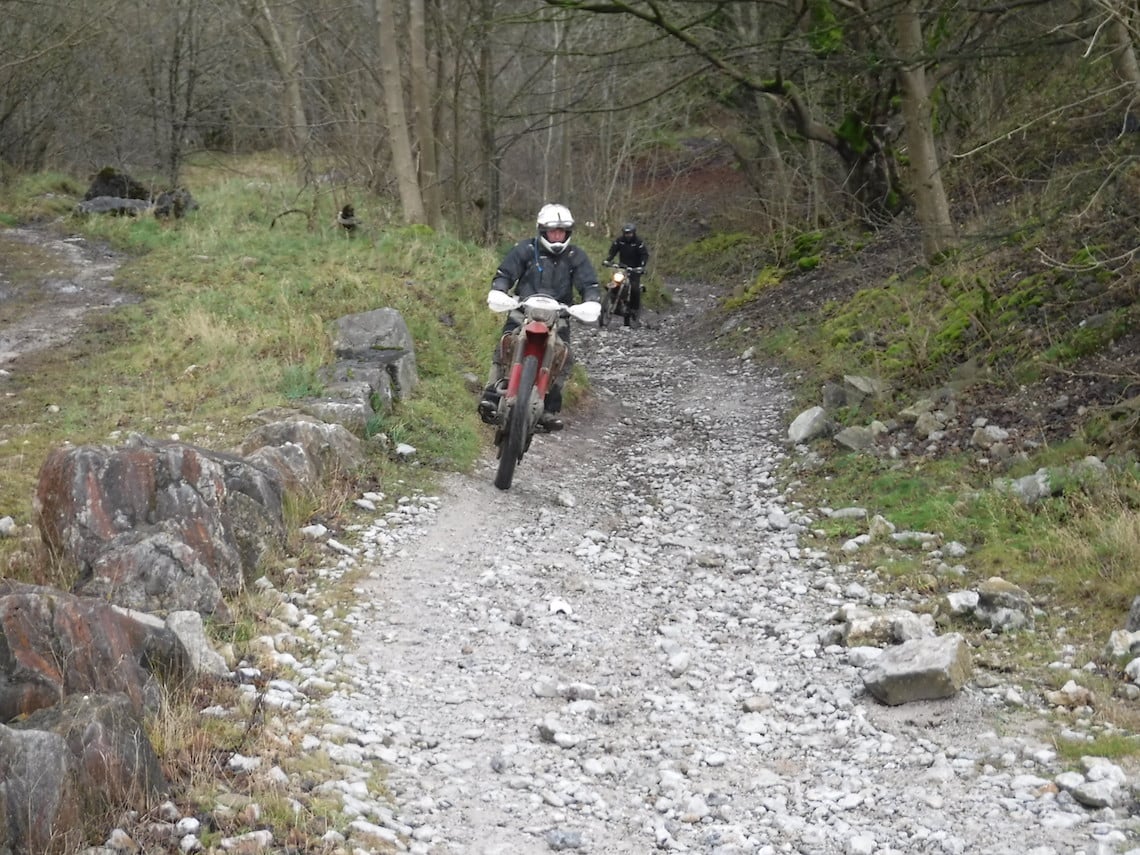 Leave the tarmac and head up the track to the left of the house. The track is bumpy from the off and fairly rocky as you travel uphill into the quarry. If you find yourself struggling on this section, don't go much further as it only gets harder as you exit the quarry.
2-3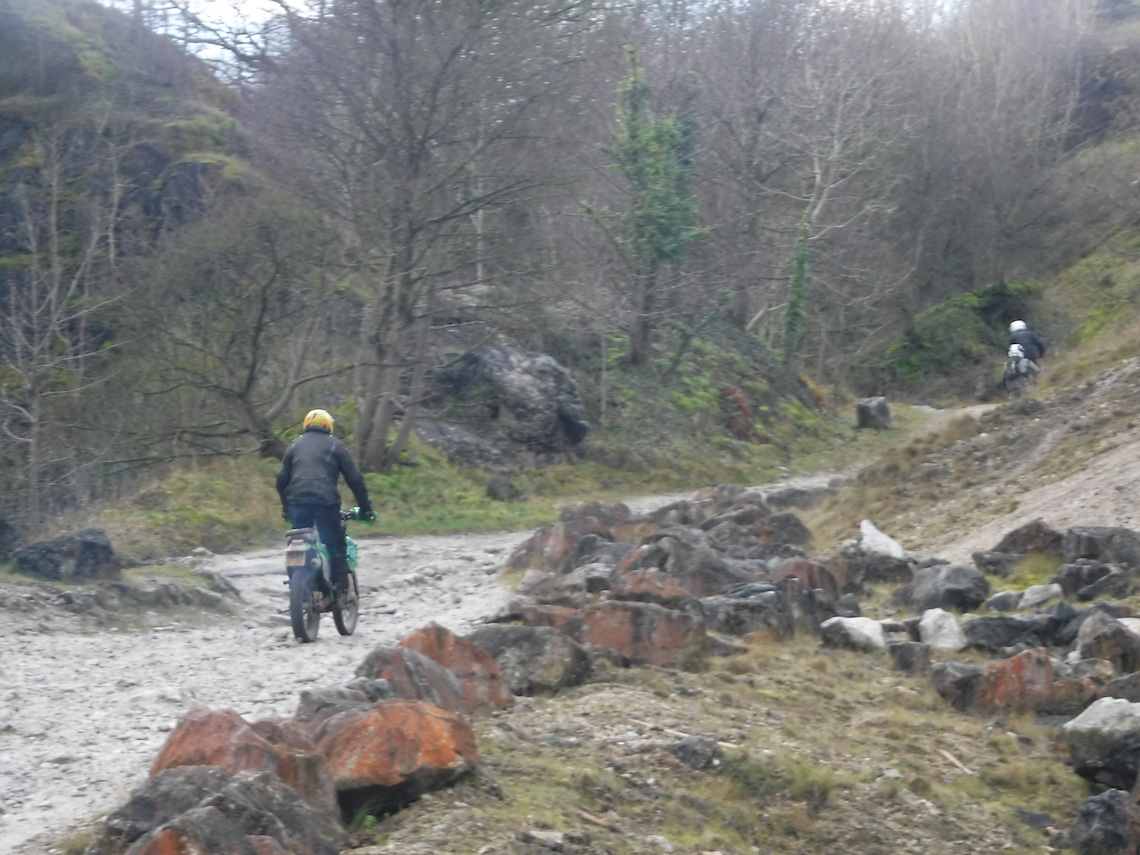 Enter the quarry and stay on track. Boulders have been strategically placed to reduce four-wheel drive, off-piste activity, but it's easy enough for bikes to stray. The Trail Riders Fellowship (TRF) recently stopped the lane being closed, so please respect the official route and don't deviate. As you proceed towards point three, there are a lot of rocks to negotiate.
3–4
This section used to be more difficult but in recent times the football-sized rocks seem to have bedded down, resulting in an easier passage. However, it is still fairly tricky. Test your balance and riding skills by trying to make it to the top of this section without dabbing, which is certainly not as easy as it sounds.
4–5
A short, broken tarmac section heading to the main road.
5–6
A short tarmac section leading you to the next lane.
6–7

You are now riding along a wide, rocky track heading slightly uphill which runs parallel to the main road. It's not particularly difficult but there are a lot of loose, large rocks littering the track. Be aware of this if you start to pick up speed. The surrounding views over the Peak District are fantastic.
7–8
Pass through a gate and the going gets a lot easier. Continue following a well-used, well-defined track with a few water splashes along the way. Keep an eye out for Mam Tor in the distance to the right.
8–9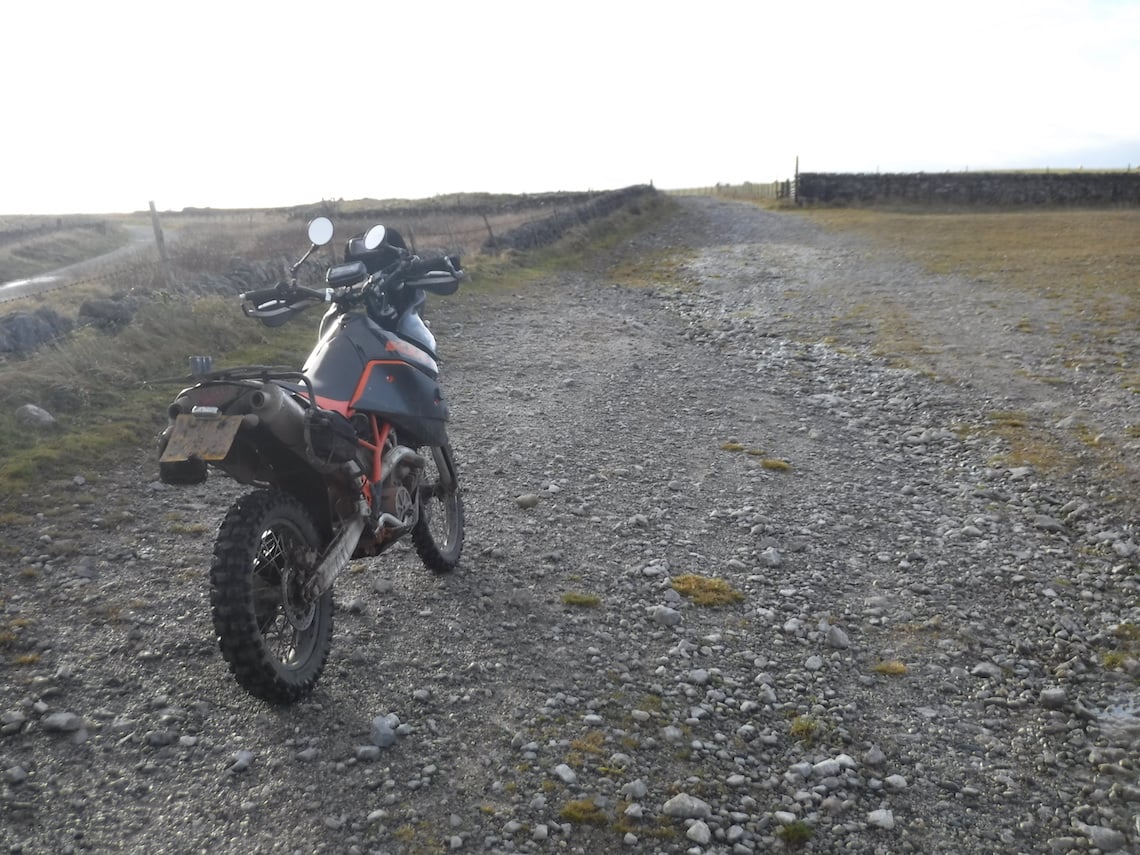 Proceed through another gate. The track now veers towards the right. Head slightly uphill along a narrower track. It's fairly easy riding now. Go through another gate and continue along to the tarmac.
9–10
A short tarmac section leads to another gate and the end of this trail. It's worth detouring right to visit Mam Tor or take a ride down Winnats Pass into Castleton, my favourite section of tarmac in the Peak District.