After learning about the illegal wildlife trade in Laos, Janelle Kaczmarzewski decided to pack up all she owns and head off around the country on her Yamaha Serow. Her mission? End the trafficking and exploitation of some of the world's most endangered animals. Here she tells us more…
I've been passionate about wildlife my entire life but it wasn't until I was a teenager that I developed a love of motorcycles. Those days I would ride on the back of any boy's bike who would take me, and I wanted them to go as fast as they could, wheelies welcomed! The urge to ride eventually led to me taking out my first loan so that I could buy a 250 Ninja, of course I didn't tell my parents.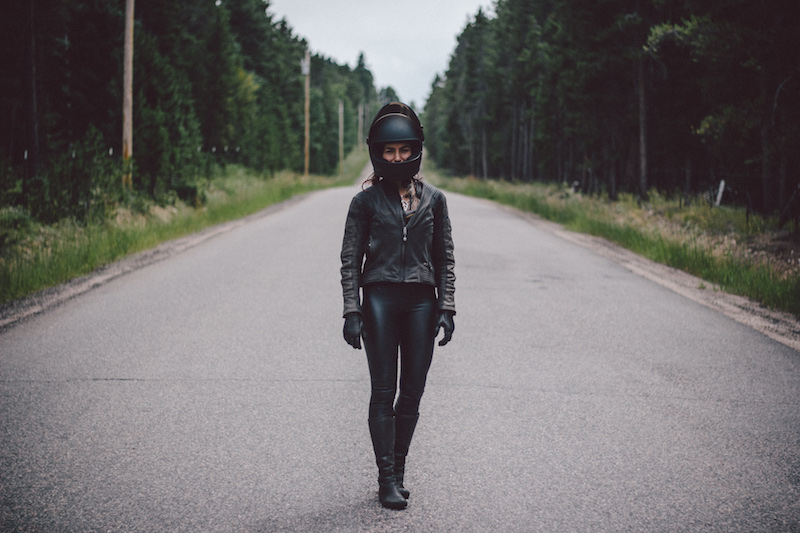 After a few laps around the empty parking lot next to the dealership I was ready to ride, so I met up with a friend of mine who also owned his own bike. We enjoyed some country roads together before we eventually got split up and I was left to fend for myself.
That day I was doing two things I shouldn't have been doing with just a permit; riding alone and riding on the highway, and my inexperience showed immediately as I rounded a corner, hit some gravel and went sliding down the road for about 30 feet before I finally came to a stop in the central reservation.
Fortunately, a man, who lived just up the road, had been watching me and saw the whole thing. He came running down to help me, his shoulders decorated with 'ride free, live free' biker tattoos. He soon exclaimed "I hate to see a rider go down…especially a girl!" Fuelled by adrenaline I asked him to help me get the bike out of there before the police arrived.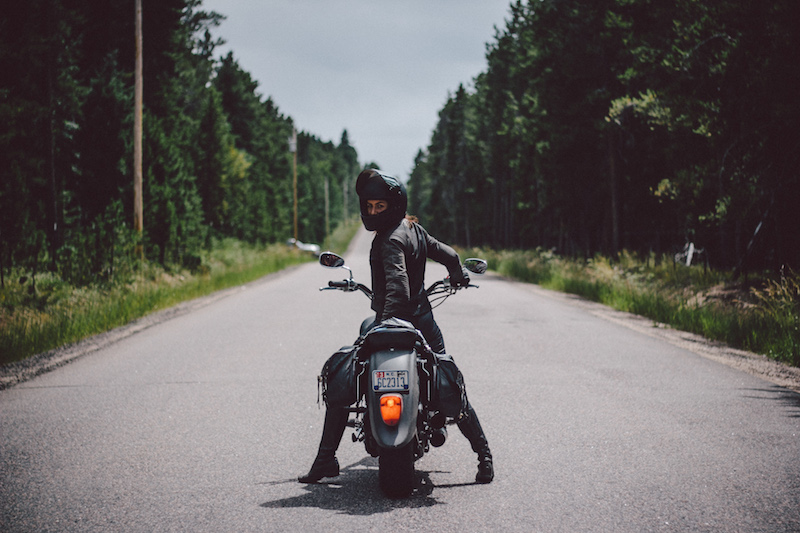 My injuries were minimal, a bit of gravel rash where my jacket had ridden up was all I had to show for the slide. The worst part was the thought of calling my father, who referred to me as 'his little princess', and telling him. He picked up right away.
"So… I bought a motorcycle today…and I just wrecked it."
"No, you didn't! No you didn't! No you didn't!" Over and over he repeated in utter disbelief. When he finally grasped that what I was saying was true he came to pick me up, broken and bloody. The bike wasn't totally trashed, so he took it to his friends who fixed it that day.
After doing so he persuaded me to get back in the saddle to see if it was fixed. He knew that I would have been too afraid to ride if I allowed the time and space for fear to creep in. To this day, this is one of the things that I am most grateful for.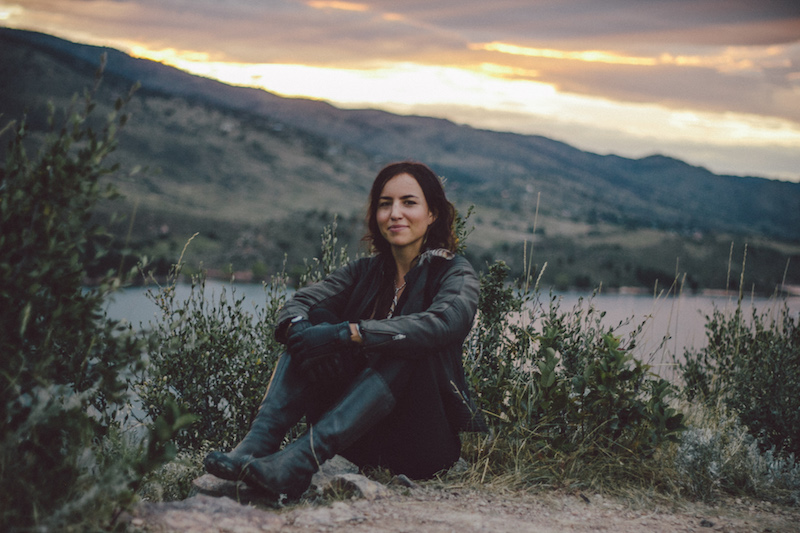 Not allowing fear to have any place in my life continues to be at the forefront of how I navigate my life. I am writing this from middle America as I am currently making my way across the US by motorcycle, alone.
I committed to living on the road, with my motorcycle just over a year ago, and I've spent most of that time riding an enduro across the remote areas of Laos. I'm there to fight the illegal wildlife trade, a booming $20 billion industry worldwide, and it's currently on the rise.
Laos is in a vulnerable situation and some of its more powerful neighbours, Thailand, Vietnam, and China, are key players in illegal wildlife trafficking.
Laos holds the title of being the most bombed country in the world, per capita. From 1964 to 1973, the US dropped more than two million tons of ordnance on neutrally-declared Laos during 580,000 bombing missions – equal to a planeload of bombs every eight minutes, for nine straight years.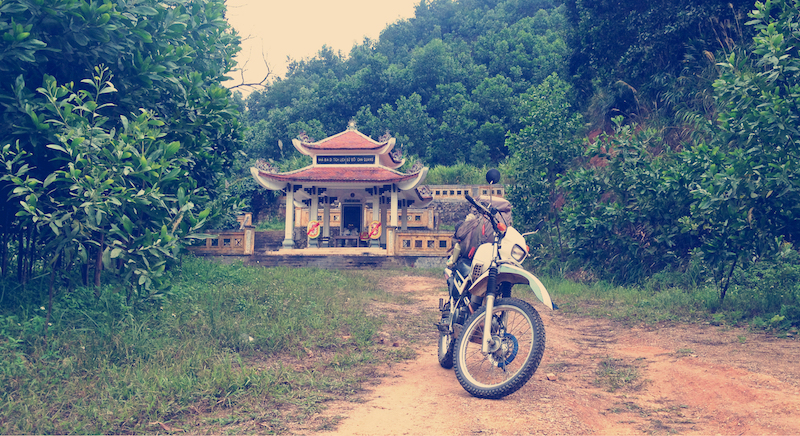 Up to a third of the bombs dropped did not explode leaving Laos contaminated with vast quantities (over 80 million bombs) of unexploded ordnance (UXO). Over 20,000 people have been killed by these UXO in Laos since the bombing ceased.
Not surprisingly, Laos is still rebuilding from the war, but much of its land remains unusable due to its landmine-like contamination. As wildlife trafficking is increasingly lucrative and the repercussions of being caught incredibly lenient, Laos is both a source and portal for the trade. Laos is defined by the UN as a Least-Developed Nation, and its borders are terribly corrupt.
Teaming up with Conservation Laos, I hope to protect the inherent richness that exists in some of the most pristine forest left in South East Asia. We'll be resuming anti-wildlife trafficking campaigns and environmental education projects this winter, while seeking alternative livelihoods for the 31 villages that live in the protected forest.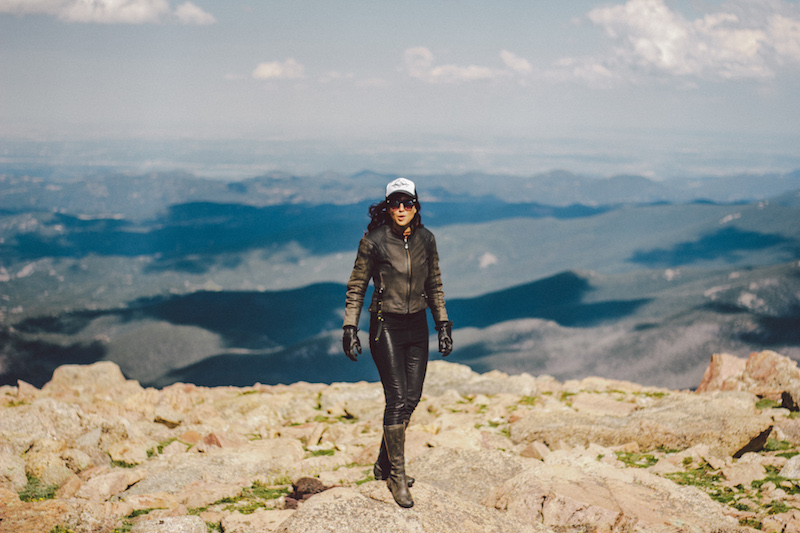 This jungle on the Laos/Vietnamese border is particularly under threat due to its topographical and geographical layout. It's only accessible by boat on the Laos side, via a gruelling 1.5-hour wooden longtail boat ride. However, on the Vietnamese side, paths lead poachers directly into the heart of the limestone Annamite Mountains where they illegally hunt and snare some of the most endangered animals on the planet, such as the Saola, known as the 'last unicorn', the rarest mammal in the world, only discovered to science in 1993.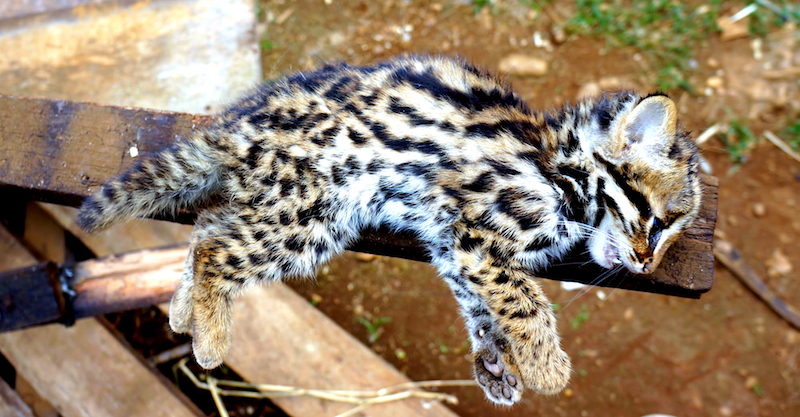 Living on a motorcycle in countries like Laos is not easy. The roads are rough, sometimes not even resembling roads, and comforts are few and far between. I carry a Hennessey Hammock with me, which I can zip into, safe from blood-sucking insects and venomous snakes, like king cobras, while I sleep.
What I've found is that some of the toughest challenges you face while riding long distances alone on a motorcycle are similar to the same challenges you face while meditating: your own thoughts. You begin to battle your mind, resisting your current discomfort and desiring a reality other than that which you are experiencing.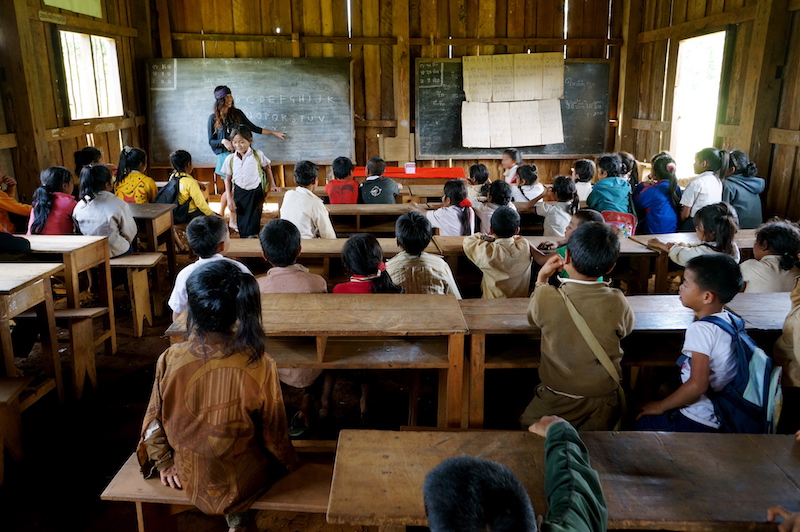 Those times can be rough (quite literally) and there have been occasions that have left me stranded – once without water in the blazing sun while in the middle of nowhere, in Laos. Though these instances where things go wrong can be more difficult on my own and the road can get quite lonely at times, I cherish all that I learn about myself and my place in the world by getting through it. I'm stronger than I ever realised because of it.
While I'm in the US, my aim is to spread the word about Laos, its bombs, and the role the US plays in all of it. Most people don't realise that the US is the second-highest consumer of illegal wildlife products, after China.
I hope to raise awareness of these issues so that we do not follow the same destructive patterns of the past and are better able to change the course of our current, treacherous trajectory.