Here at Adventure Bike Rider we've been dealing with a case of the post-ABR Festival blues.
Supported by headline sponsor Bridgestone and official partners REV'IT!, TomTom Rider, Brittany Ferries, Bennetts and Muc-Off, it was a weekend that went beyond our expectations, so much so we've found ourselves wishing we were back at Ragley Hall with you all in the thick of the action.
And judging by the huge amount of positive feedback we've received it appears you feel the same so here's the good news. We're going to be doing it again at Ragley Hall in 2020 and you are invited. We promise you more bikes, more attractions and facilities and more festival feel good vibes.
Discounted tickets on sale now
Back to the 2019 Festival and our spirits were lifted no-end when we received the first batch of photos from our festival photographers and boy, they brought back some great memories.
What struck me most while looking through the pictures was how much fun everyone had. Whether you were grabbing a beer, test riding new bikes or getting caked in mud in the adventure park, there was a constant stream of smiles to be seen.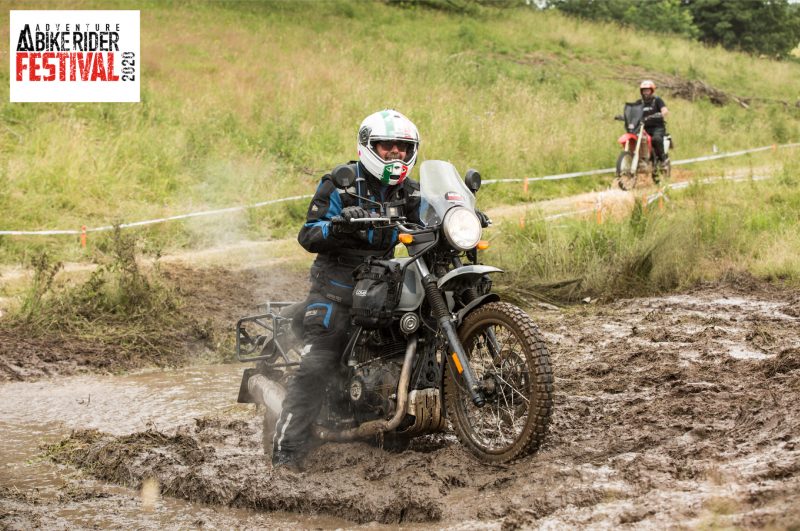 The photos also reminded me just how fantastic it was to go to a motorcycle festival and see so many people actually riding bikes, rather than simply sitting on them at a static trade stand or watching someone else doing a demonstration.
With this in mind, we've already begun planning the Adventure Bike Rider Festival 2020 and I can tell you it will be even bigger and better than 2019.
Download and share the photos
In the meantime, we've put together a selection of some of our favourite photos from this year's festival for you to enjoy. Our photographers took a lot of pictures, so if you don't spot yourself in this batch don't worry, there'll be more to come.
And please do feel free to share and use them on social media. I reckon the are a some cracking potential new Facebook profile pictures in the gallery below. Enjoy. (To download a photo, click on the image to make it larger and then right click. Your computer should give you the option to save the image. If you're on a phone, hold your finger down over the image and an option to download or save the photo should appear.)