The Honda CRF1000L Africa Twin is a motorcycle which had the entire adventure motorcycle community awash with anticipation for the years preceeding its launch.
Well, after a long wait, the moment finally arrived and the Africa Twin has now been on the market for several months. ABR was at the world launch in South Africa and has since taken the bike for an extended spin on an off-road course in Wales and we have to say, it is certainly an impressive machine.
We have a full write-up in issue 32 and, having recently taken delivery of one for long term testing, will be providing updates in every issue. In the meantime, we've compiled a list of some of the key points we've taken from our time with the Africa Twin. So, without further ado, here are five things you need to know about Honda's new adventure bike.
1. It's suitable for all shapes and sizes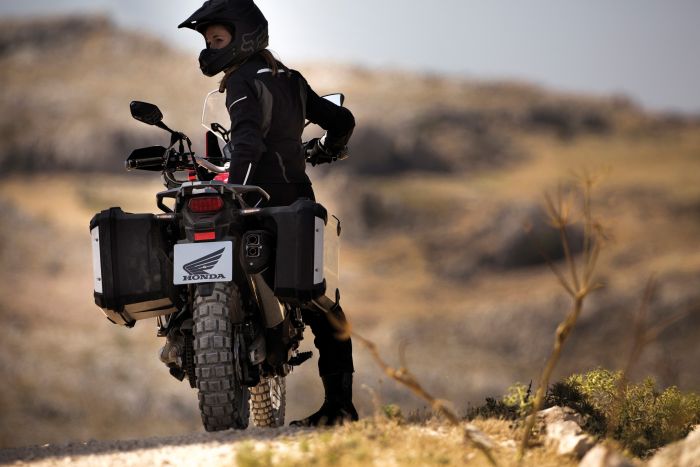 A standard seat height of 850mm means the Africa Twin does the job for just about all shapes and sizes. On the launch, even the shorter riders managed to plant both boots firmly on the ground and if it's still not quite right for you there are other height setting too.
Impressively, this reasonably low seat height does not compromise ground clearance which sits at a respectable 250mm. Honda achieves this by taking the oil tank and pump, parts that normally add to the height of the engine, and stuffing them into the crank.
Essentially, it makes the bike manageable and comfortable for riders of all sizes.
2. Ergonomics are spot on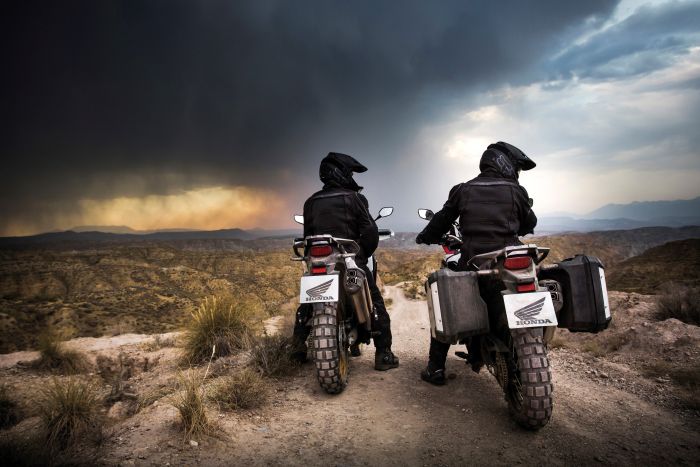 In the full review of the Africa Twin in ABR issue 32, Editor Alun Davies said the bike has "a foot, butt and hand triangle that's both comfortable and commanding in layout – and that applies when standing or sitting down".
"A big additional aid to this control and comfort is the narrow design at the front of the seat, where the rider's knees are not forced out whilst sat down and it's easy to leg grip when standing up." Fine praise indeed.
3. DCT shouldn't be dismissed so easily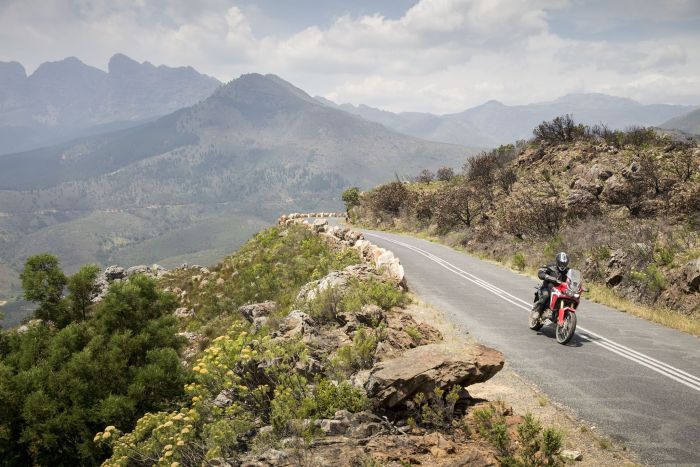 Have a nose around various motorcycle threads and Facebook pages and you will find many people questioning DCT (Dual Clutch Transmission) on bikes. And while we can understand a proportion of riders prefer the back-to-basics approach of motorcycling, the impressive DCT deserves some consideration.
It is not perfect, especially when you want to take on multi-personality roads at warp speed. It might not hang onto a gear for as long as you would wish, and it may not change down as rapidly as you might like. But for the times when you don't want to put the hammer down, it is superb.
"Automatic gear changes are so smooth and unobtrusive… This was touring at its finest where I could concentrate on the road ahead and the scenery and let the Africa Twin make all the decisions, which it did with impeccable manners and choice," Alun wrote.
4. Want to head away from the black top? No problem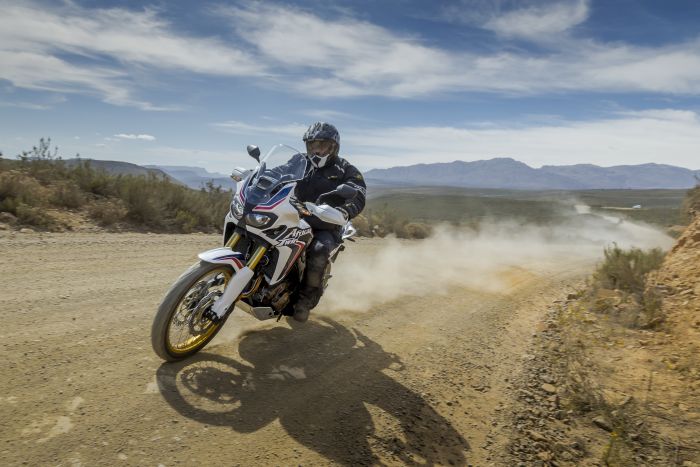 There's no doubt about it. The Africa Twin handles all sorts of surfaces brilliantly. The stance, smooth power delivery, balance, excellent fuelling and throttle control, low seat height, high ground clearance, 21in front and 18in rear wheels, effective traction control and an ABS system which allows you to switch off at the rear whilst staying on at the front all combine to produce a bike that defies its size and bulk.
The excellent off-road capabilities also extend to the DCT version which makes light work of any surface you find yourself in, be it deep mud or even sand.
In his review in issue 32, our very impressed publisher confessed, "I'm well aware that at 232kg (fuelled) a motorcycle should not be taken seriously by the masses as an off-road machine. But there's now an exception and Honda has achieved it through a combination of clever design, engineering and features.
5. The Africa Twin is truly a do-it-all bike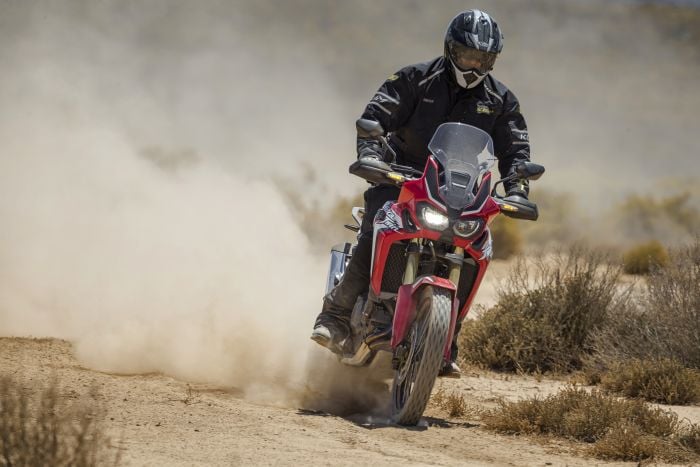 The low centre of gravity, fine-tuned ergonomics and impressive manoeuvrability mean the Africa Twin is just as happy commuting as it is on the open road. Add to that true off-road capabilities and you've got a bike that can handle anything that is thrown its way.
"This is the most impressive big bore 'true' adventure bike I've ridden to date," Alun wrote. The only slight weak point we see with the Africa Twin is pillion carrying. Although the task doesn't prove too much of a problem, there are better pillion carriers out there if it is to be a regular occurrence.