A data project carried out by EMC Corporation has investigated just why John McGuinness (the Morecambe Missile) is so fast by attaching a range of sensors to both John's bike and his person.
Testing took place at Spain's Circuit Monteblanco with sensors measuring pulse, respiration, g-force and engine RPM to name just a few.
 The resulting data was then offered to the data science community in a competition to find the best way for it to be interpreted. Results revealed which stages had the most impact on overall performance meaning the bike could then be set up for the most important parts of the track.
Charlotte Wickham, the winner of the data visualisation competition, displayed the information in a track scenario which revealed a fast entry into a corner didn't necessarily equate to a fast exit. John braked harder than the second test subject, taking a better line and subsequently accelerated quicker, taking the exit at a faster speed.
John, who is a legend in TT racing having won 23 times, including this year's event, said: "I've been racing since I was 18 and I don't really know why I'm so good at what I do.  I thought it was interesting to see just how both the speed and positioning in the corners made the difference, from the test in Spain."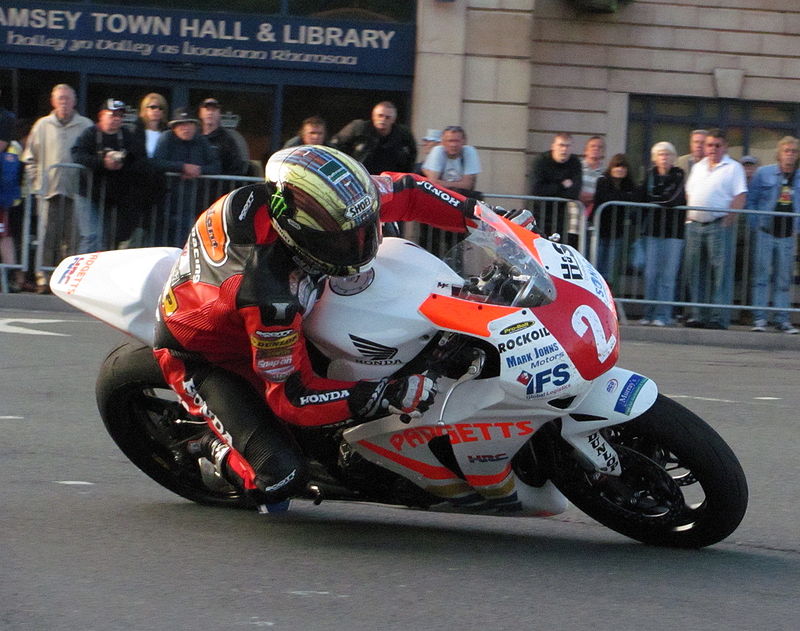 EMC took an even larger array of sensors to the Isle of Man TT races, John's most successful event, in an effort to gain an even greater understanding into why he is so fast and we eagerly wait to see what they found.
The project has been documented in a film which can be viewed here. There are also interactive visuals on the website which displays the changes in the different data variables.
Why do you think John has been so successful at the Isle of Man TT races? Let us know in the comments.