Taking a belt sander to a pair of riding jeans (while wearing them) or dragging yourself down a pit lane behind a motorcycle is a sure-fire way of demonstrating that you have the utmost confidence in your product. And that's exactly what the folks at Roadskin do during motorcycle shows to highlight the abrasion resistant properties of their jeans.
With my curiosity piqued, I checked Roadskin's new Easyrider jeans to discover the secret behind these attention-drawing displays of strength.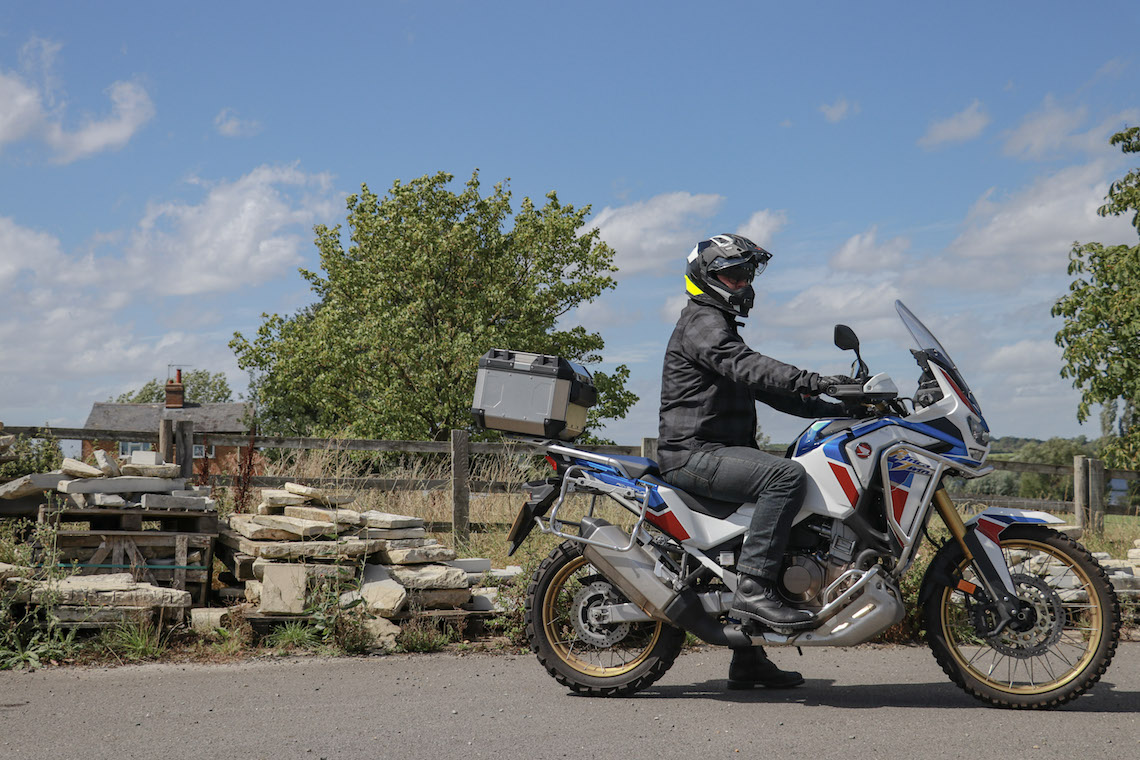 Roadskin Easyrider looks
The Easyrider has the smart-casual styling of a pair of jeans you'd pick up in the high street and they wouldn't look out of place in a restaurant, pub, or even your place of work on a dress-down Friday. They're jeans you'd happily wear all day too, thanks to a mesh inner comfort liner that provides a silky barrier between your skin and the denim.
In the saddle, this enhances rider comfort and promotes airflow in warmer weather. The result is a jean that feels lightweight and comfortable on and off the bike which is perfect for warm weather riding. Pop out the armour and you'd have no idea they were designed with motorcyclists in mind, unless you were to find yourself calling upon the protection on offer.

Value for money
The Easyrider is a single layer jean made from an abrasion resistant blend of Kevlar (40%) and of cotton (60%), while impact protection comes in the form of  CE-level 2 armour at the hips and knees. This combination has helped the Easyrider achieve a seriously impressive CE-AA rating for safety, a level up from the lower CE-A rating that many riding jeans achieve.
At this point you'd be forgiven for expecting a hefty price-tag to accompany these high-standards of protection, styling, and comfort. But, you'd be wrong. The Roadskin Easyrider jeans come in at just £139.99 on their website.
Offering serious value for money and a premium finish, the Roadskin Easyrider jeans combine style, comfort and safety for the days when you want to do away with bulky textile riding trousers. 
To find out more, visit Roadskin's website HERE and watch their jeans in action below:
https://www.youtube.com/watch?v=ABX21Uaday0