In the blistering heat of north-west Africa, a motorcyclist has written his name into the history books by doing something remarkable. His name is Nicola Dutto and he's become the first paraplegic to complete the gruelling Africa Eco Race by motorcycle.
Forget the Dakar…
An Italian motorcyclist, Nicola was a two-time champion of the European Bajas until a serious accident in 2010 left him paralysed from the waist down. It didn't keep him out the saddle though… He returned to racing in 2012 and has since competed in numerous competitions, including the 2019 Dakar where a miscommunication with stewards led to a harsh disqualification.
For 2020, Nicola opted to tackle the Africa Eco Race, a race started by committed purists as an answer to the cancellation and subsequent relocation of the Dakar from Africa. And, after 12 stages and 4000, miles, he crossed the line in Dakar (having ridden from Monaco) in 47th place, one of only 66 riders to finish.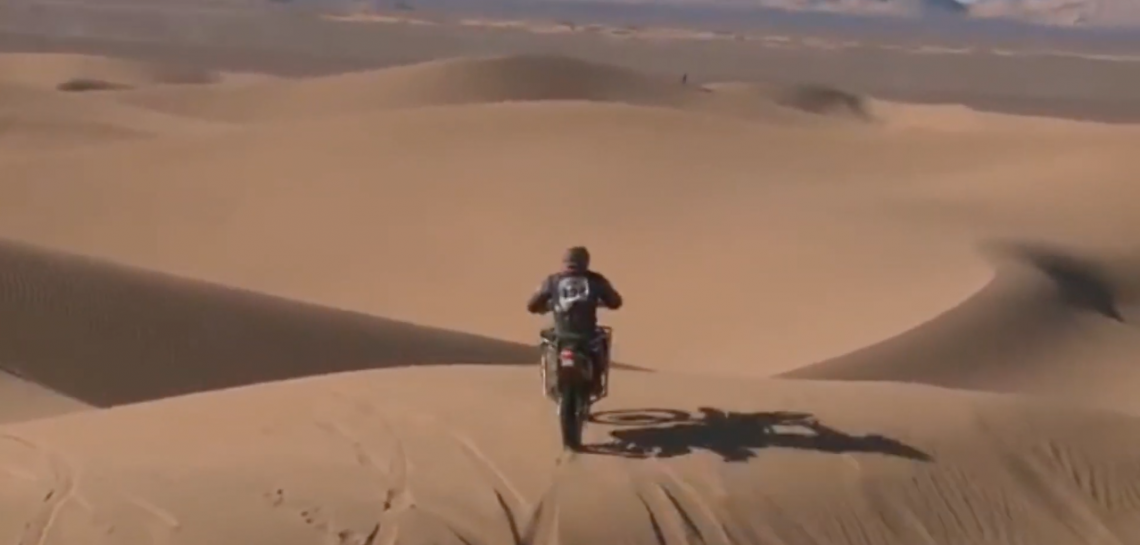 Adapt and overcome
So, how does someone tackle one of the hardest off-road rallies on Earth, on a motorcycle, without the use of their legs? To start with, you need the right machine. In Nicola's case, a heavily adapted KTM 450 EXC-F. All controls were brought on to the handlebars, while his legs were protected by fixed roll cages and a back support kept him in place on the saddle.
The next thing you need is the help of the other two heroes of this story: Nicola's support riders. Not only do they need to keep up with him, not an easy task I imagine, but they must be prepared to help pick him and the bike up should he suffer a fall as you can see in the video below.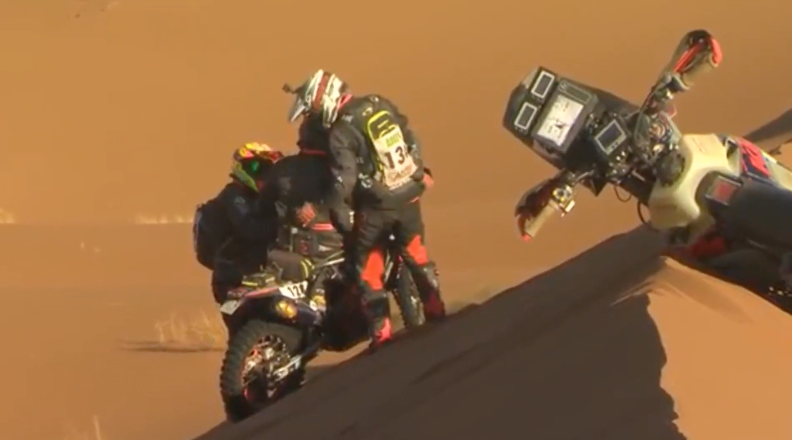 Watch Nicola in action
Sadly, British coverage of this niche motorsport event tends to range from sparse to non-existent, so the video below is in Italian. If you speak Italian, godere! If you don't, make use of YouTube's roughly translated captions, or simply enjoy some of the great riding footage of Nicola making progress in the rally, and a fantastic reception as he returns back home.
With more races planned for this year, we're certainly going to be keeping an eye on Nicola Dutto, a true inspiration. Check out some footage of Nicola riding below: