Triumph has hinted an electric adventure bike could be on the cards after the manufacturer announced the start of a two-year project to aid in the development of a new generation of electric motorcycles.
The project, called TE-1, will see Triumph join forces with industry experts in electrification to hasten the short-term development of compact and lightweight electric powertrains and associated technology.
This will include accelerating the development in the packaging and safety of batteries, optimising electric motor sizing and packaging, the integration of braking systems including regenerative braking, and advanced safety systems.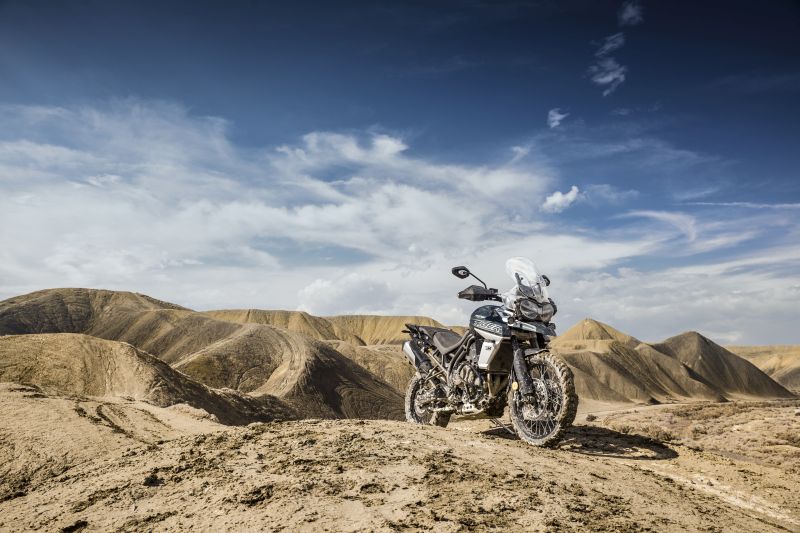 Laying the groundwork
Although we are unlikely to see a new electric motorbike at the end of the two-year project, the resulting developments in technology will lay the groundwork for Triumph to create a host of new electric motorcycles in the longer term.
When asked if Triumph would build an electric adventure bike within the next ten years, the manufacturer's Chief Product Officer Steve Sargent gave an understandably non-committal answer at such an early stage in the project. However, he hinted one could be on the cards if there is a demand from customers,
He said: "We absolutely see a Triumph electric powertrain as a significant requirement in the future alongside our signature twin and triple cylinder engines, and this project ultimately is one of the key building blocks towards our future product line up.

"To the question of whether there will be an E drivetrain adventure bike in the Triumph range within the next 10 years, we will of course follow what the customer demands and our ambition is to develop motorcycles which deliver on all aspects of what riders want from their motorcycles."
It's difficult to determine too much from Steve's comments, but as electric powertrain technology develops, we can expect to see electric motors covering longer distances with significantly reduced charging times. Seeing as adventure bikes regularly top the charts for motorcycle sales over 125cc, surely it's only a matter of time before that customer demand results in a Triumph Tiger or Scrambler propelled by an electric powertrain.
The organisations involved in the TE-1 project are:
Triumph Motorcycles
Williams Advanced Engineering
Integral Powertrain Ltd
WMG, at the University of Warwick
Innovate UK 
Would you like to see an electric adventure bike from Triumph? Leave a comment below and let us know.