Triumph has just released a number of teaser images showing the all-new Tiger 1200 being ridden off-road, and they've got us very excited here at ABR HQ.
We've suspected for some time that the UK-based manufacturer was about to overhaul its largest adventure bike, particularly after the success of the updated Tiger 900 line-up in 2019, and, judging by the teaser shots, it looks like we won't be waiting too much longer.
Alongside the photos, the team from Hinckley has also given us a few hints as to what we can expect from the new Triumph Tiger 1200. Here's everything that we know so far.
First look: All-new Triumph Tiger 1200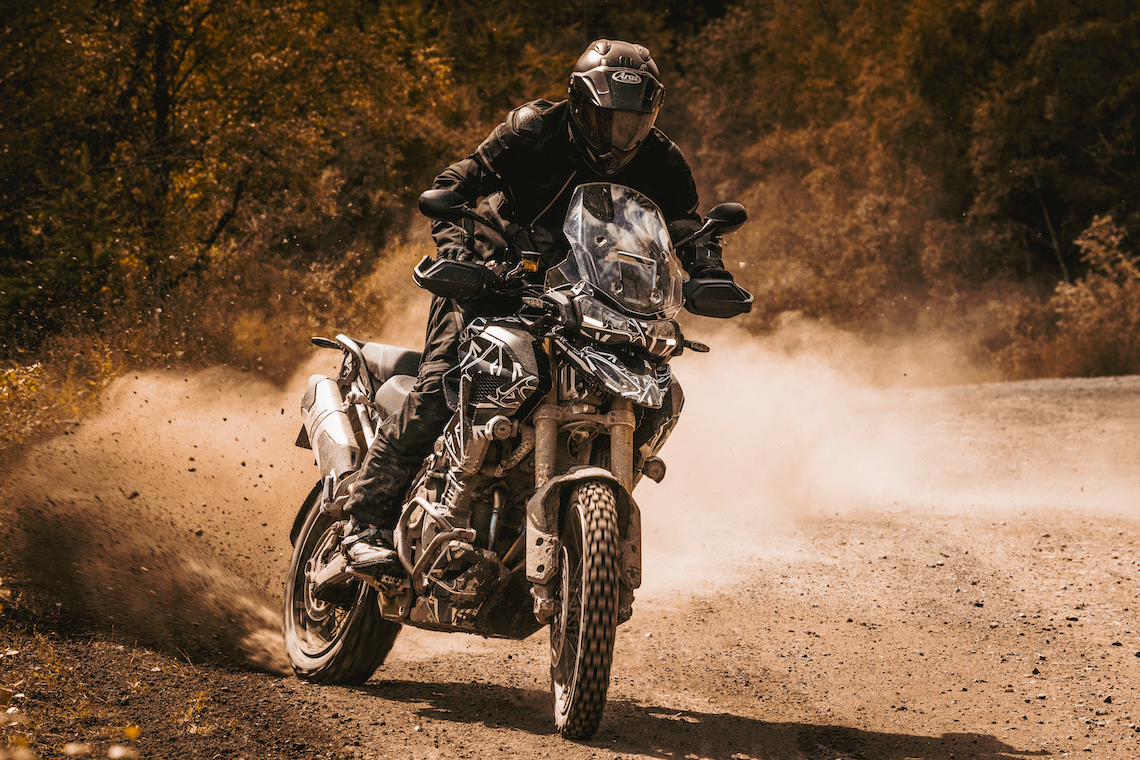 With Triumph keeping its lips pretty firmly sealed regarding specific details or specs, we've had a closer look at the photos to see what we can glean about the new Tiger 1200. And first up, we have to talk about those looks.
It strikes us as a beefed-up Tiger 900, as if the manufacturer has spent the last two years working the mid-capacity bike in a gym rather than honing the design in CAD, and we're big fans of the results. Complete with knobbly tyres, spoked wheels, lower engine protection bars, and a rider that knows what they're doing, it looks impressive, aggressive, and ready for some serious trail riding.
We also reckon there'll be a number of different Tiger 1200s on sale, especially given that the range of Tiger 900s released in 2019 featured off-road capable Rally variants alongside road-going GT models. With that in mind, it's likely that the photos we've seen so far are of a Rally variant of the big Tiger.
This means there'll likely be a more road-focussed Tiger 1200 GT when the bike is fully revealed too, with cast wheels, road-biased suspension, and road-going tyres. So, while Triumph's promotional images are clearly designed to wow, we reckon the new 1200 will be pretty capable on the blacktop too.
With what looks like an adjustable screen, similar to the very effective one that comes on the Tiger 900, a comfortable-looking two-step seat (likely heated judging by Tigers we've ridden in the past), and a 1200cc triple-cylinder engine, we expect the new Triumph will be a cracking touring bike too, perfect for summer trips to the Alps.
Has the Tiger been on a diet?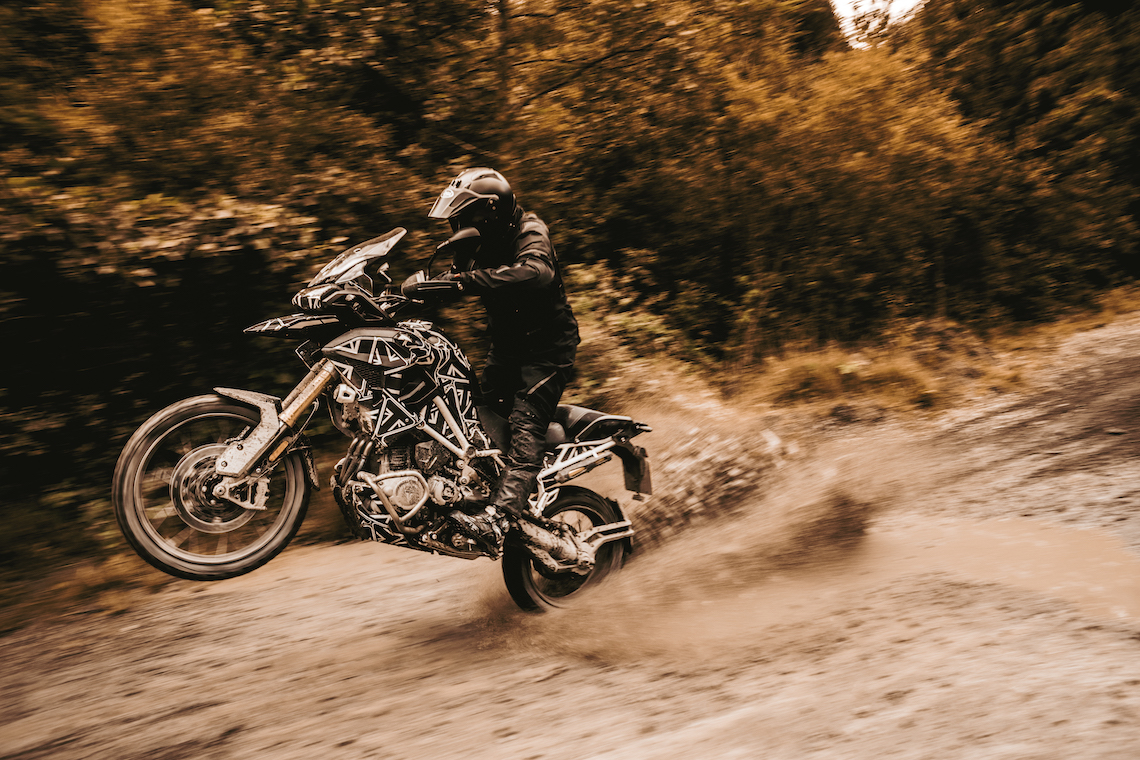 We're also struck by how slimmed-down the new Tiger 1200 looks. Sure, it's impossible to gauge weight through a photo, and we'll hold judgement until full specs are announced, but Triumph has already confirmed that losing some pounds was a key focus and that the new 1200 would boast an "astonishing transformation in weight".
This would be a well-received change. While we enjoyed the touring credentials of the old 1200, it was very top-heavy which made for some hairier moments while riding off-road. If Triumph can make good on its claim that the new 1200 will be "significantly lighter than its closest competition", then hats off to the designers for taking the feedback of riders on-board.
When can we expect to see the new Tiger 1200 in the UK?
So far there's been no more information about when we'll be seeing the new Triumph Tiger 1200 in dealerships.
However, with the typical 'new bike season' of autumn fast approaching, we're keeping our fingers crossed that we'll have a chance to throw our legs over the new adventure bike towards the end of the year, or early in 2022. And, when we do, we'll let you know how it is to ride.
For now, subscribe to the ABR Bulletin over on the right-hand side of this page to get the weekly updates, news, riding inspiration, and much more, from the world of adventure biking.