It was March 2009. Steve Wilkinson, founding member of Bundu Motorcycle Adventures (MK1), was riding his Yamaha XT600 home from work near Plettenberg Bay, South Africa, where he managed a vineyard. It had been topping 40C that day and the work was very physical and without shade as the harvest approached.
As Steve left the unmade gravel road onto the N2, the main road between Cape Town and Port Elizabeth, a group of BMW Adventure Bikers rode past being led by what was obviously a tour guide.  In a flash of inspiration Steve thought "That's what I want to do!"  When Steve got home, he told his wife of his moment of enlightenment and instead of calling him a bloody fool as, let's face it, most wives would do, she said "Brilliant idea, let's do it".
So, whilst it's true to say that Bundu Motorcycle Adventures was inspired by a long standing love of motorcycling and the great outdoors, it all started as a rather mad idea and a throw away comment to a very supportive wife.
 There followed several months of research, route planning and money raising, not to mention BMW off-road training courses, registering of the business, purchasing bikes, etc. Then on September 9th 2009, Bundu Motorcycle Adventures (MK1) was launched.
It soon became apparent that there was a niche market in Plettenberg Bay for day tours, and routes were planned to incorporate forest, mountains and desert, all within a 300km day tour. By summer that year (Christmas holidays in the Southern Hemisphere) Bundu Motorcycle Adventures (MK1) was in full swing and quickly became a top tourist attraction in the Plettenberg Bay area, receiving consistently positive reviews on Trip Advisor. As Steve's experience of leading tours increased so did the itinerary, offering longer tours into more remote regions of South Africa.
During this period of Bundu Motorcycle Adventures (MK1), Steve was often joined by a wild Welshman by the name of Will Toy who was holidaying from the UK with his wife. Will proved himself to be an excellent rider and with their shared passion for bikes they soon became firm friends.  Since childhood Will has loved being around bikes of any kind – quad bikes at the farm, cliving on to an old Ossa Twin-shock with no brakes, a full road licence and first road bike at the age of 21 and, once living back in Mid Wales, the joy of an enduro bike.  Married with a young daughter, Will is also an avid MotoGP fan and ensures he gets to the UK round every year.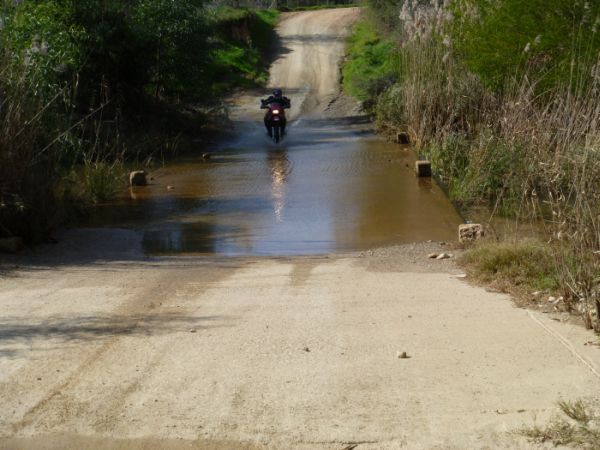 In March 2012, Steve returned to UK in order to provide his two kids with a good education, but he missed South Africa and the excitement of Bundu Motorcycle Adventures tremendously. On his return Steve and Will remained in close contact, re-affirming a close friendship and love of everything bikes! During a rather boozy night out in Steve's local in Cornwall, Steve said to Will, "You know what I'd really like to do is re-launch Bundu from the UK with you as a business partner", to which Will replied, "You didn't have to get me drunk to agree – let's do it!"
Again, there followed a period of planning, etc. and then in August 2013 Bundu Motorcycle Adventures (MK2) was launched.
The main focus of Bundu Motorcycle Adventures is that of safety, whilst providing an enjoyable and sometimes challenging riding experience, fun and companionship. A lot of effort has therefore gone into devising routes to provide all this in abundance!  The routes incorporate some of the most stunning scenery you are ever likely to see and although they consist of river crossings, loose gravel and narrow mountain passes, they are always within the ability of a competent motorcyclist. There is never pressure for customers to ride sections where they are not comfortable as all tours feature a second guide and support vehicle for moving bikes!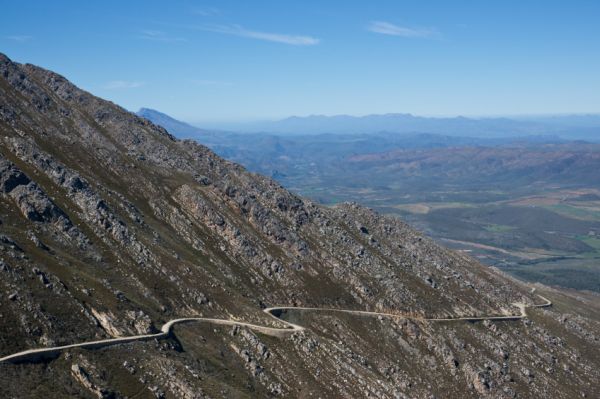 About 80% of the riding is on gravel and unmade roads, venturing into areas way beyond the normal tourist routes.  You will ride mountain passes, offering spectacular views beneath the expansive African sky, experience the joy of riding through the arid Karoo desert and the vibrant forests on the slopes of Tsitsikamma and Llankloof mountain ranges. You will end each day safe in the knowledge that good food, a few beers and a comfortable bed for the night await you! A support vehicle, which will carry your luggage will be in constant attendance so you can concentrate on riding and soaking-up the amazing scenery.
There will even be time to view some real African wildlife, as we spend one night in Addo National Park in the Eastern Cape (a Big 5 reserve), which is home to one of the largest herds of elephants in South Africa. There will also be time to buy souvenirs, go whale watching (subject to the time of year), swim in the Indian Ocean and, for the adrenalin junkies, experience the world's highest commercially run bungee jump!(fees payable locally).
Bundu Motorcycle Adventures strives to be the best at what we do, always putting our valued customers first. We can't always guarantee the weather but we can guarantee the riding experience of a lifetime, wonderful memories and the sense of achievement that can only be gained by riding a bike through Africa.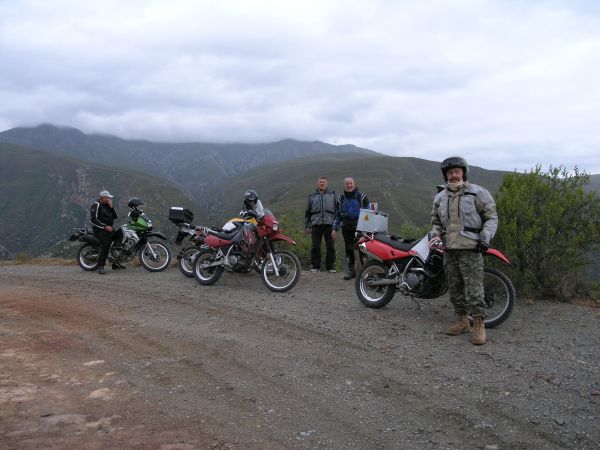 Bear in mind that although Cape Town is a 12 hour flight from London, you will be travelling almost due south, resulting in minimal time difference and therefore no jetlag.  So, if time is a little tight due to work or family commitments, it is entirely feasible for you to fly overnight into Cape Town, jump straight on our minibus for transfer to George and not have any of the complications of flying east or west!  Customers with more time may want to consider a few days in Cape Town or the Winelands, a safari or trip to Victoria Falls before or after their motorcycle adventure.
We welcome riders from all countries and of all abilities – you just need to hold the equivalent of a full UK motorcycle licence to join our tour.  So if bikes, good climate, amazing vistas, making new friends and a sense of adventure are right up your street, you sound like the ideal candidate for a Bundu Motorcycle Adventures tour!
Bundu Motorcycle Adventures is owned and operated by two people who love bikes and love South Africa – let us take you on the biking adventure you will never forget when you "Ride the Real South Africa!"
Please visit our website for more details on our unique tour and follow us on Twitter @bunduma.
Promotional feature.