In anticipation of the launch of the V-Strom 1000 Suzuki has released the first motorcycle augmented reality app for smartphones and tablets.
The new app, which is available now on iOS devices and will be available soon on Android, allows users to view the new adventure bike in full 3D through their device's screen as if it was parked right in front of them. Users can then modify the colour of the bike, view a range of accessories and take a look at the full specs of the bike.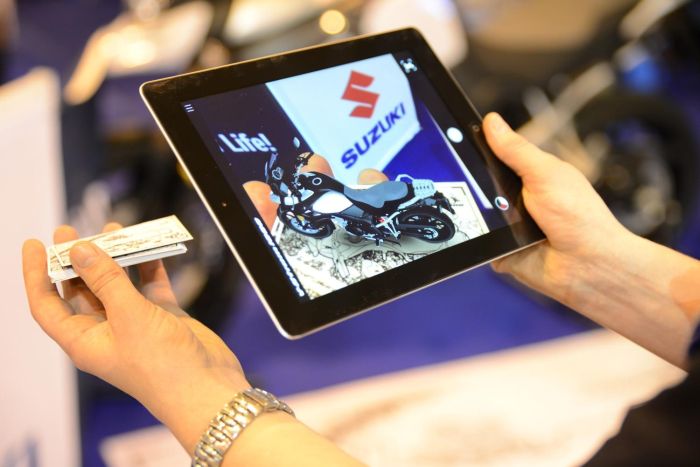 The app was built using the CAD data from the actual production bike so the representation you see is true to the real life bike and it's a great way to get a feel for the machine before you can view it in the flesh in February 2014.
As mentioned, the app is already available on iOS devices but users of the Android operating system will have to wait, with Suzuki saying that 'before too long it'll be available on certain Android devices'.
The new V-Strom 1000 goes on sale in February 2014.
If you're viewing this page on a mobile device, to download the app click here.