Suzuki has released the third instalment in a series of teaser videos leading up to the launch of the new V-Strom 1000.
Posted on the official Suzuki V-Strom 1000 website this morning, the newest clip, titled 'Building my dream bike', introduces us to Teppei Eguchi, the chassis layout designer for the V-Strom 1000.

Teppei, who owns a DR-Z400SM, is in charge of frame and component layout and design and, essentially, it's his job to make the concept designer's sketches a reality. The newest video briefly explores how he's going about doing that.
The new clip shoes us glimpses of the new bike being designed, some technical features of the Strom and it whets our appetite for adventure by showing some scenic shots of a V-Strom riding through the Alps and other areas of Europe.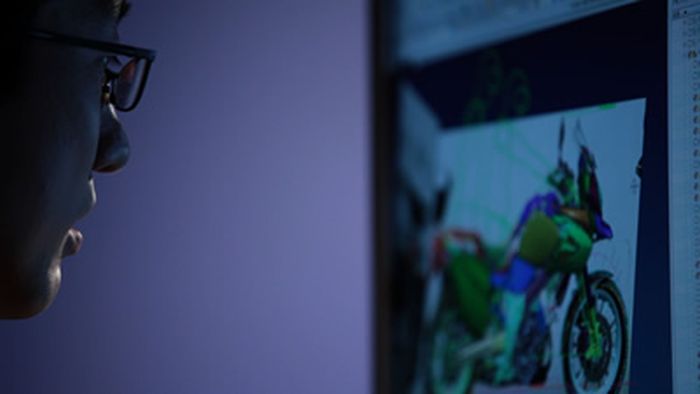 In the first stages of designing the new V-Strom, a team from Suzuki took to the roads of Europe to experience the conditions that their main buyers experience. According to Teppei, the trip changed his outlook on bikes and he fell in love with adventure touring and he's now working hard to build the dream bike.
You can view the previous two instalments, 'A bike for enthusiasts, built by enthusiasts' and 'Built with passion, determination and Suzuki heritage' here.
What do you think of the new V-Strom 1000? Have your say in the comment area below.