Suzuki has just confirmed pricing for the V-Strom 250, the newest addition to their adventure motorcycle range. The bike is due to arrive in dealerships in October, and will be available to purchase at the launch price of £4,599, in comparison to the the V-Strom 650, at £7,899 and the V-Strom 1000, at £9,499.
The greatly anticipated V-Strom 250, which was announced in November, has been designed as an urban commuter with equal capability to tackle off-road terrain and longer distance touring. Therefore, the bike is geared up with similar styling to its V-Strom forefathers, such as comfortable rider positioning, strong 10-spoke wheels, an adventure beak, and rear swingarm suspension.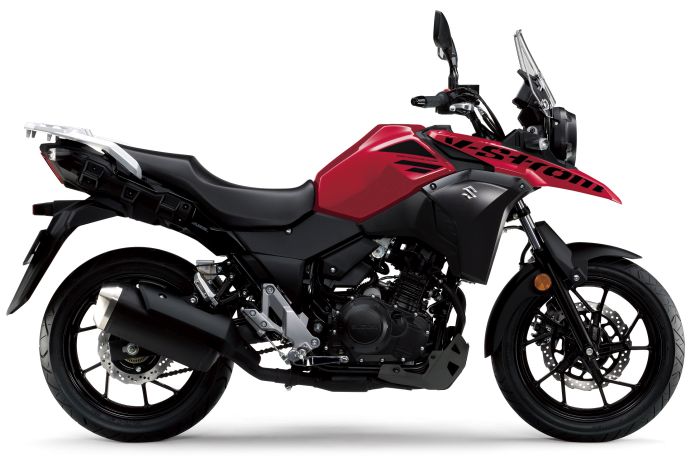 The bike makes use of a four-stroke, 248cc parallel twin engine which delivers 24.7bhp. Built to handle adventure, the V-Strom 250 also benefits from an extensively wind-tunnel tested windscreen and bodywork, to offer riders greater comfort and protection from the elements. The efficient engine offers fantastic fuel economy and performance, and Suzuki claims with a full (17.3 litre) tank of juice, the V-Strom will give you a riding range of over 300 miles at 88mpg.
The bike is set with dedicated mounting clips to accommodate panniers, there is also a large aluminium top plate, with a capacity of 8.5kg, which is ideal for attaching a top box or mounting extra items you need to carry. It's also equipped with a full LCD dashboard, that includes average fuel consumption, fuel gauge, gear position indicator, oil change notification, speedo, odometer, and a clock.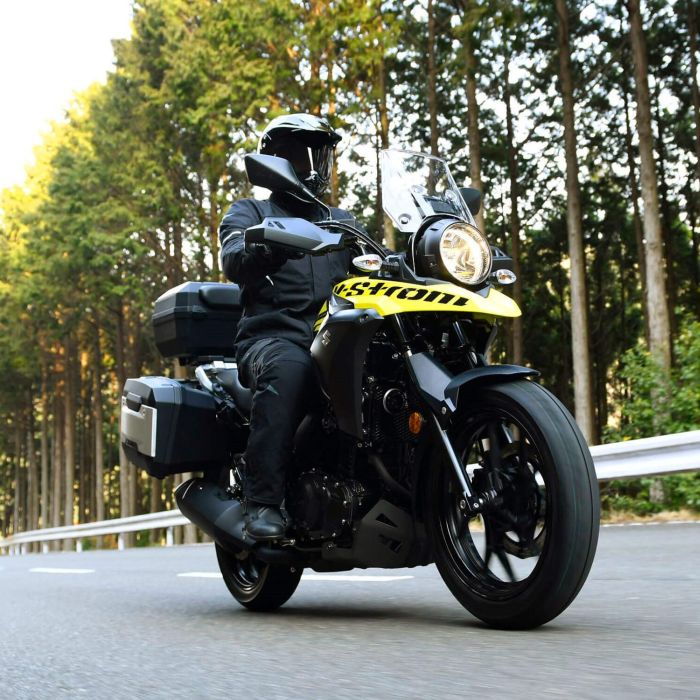 With a seat height of just 800mm and the bike weighing in at 188kg, we think the V-Strom 250 looks set to be an ideal purchase for riders looking for a more manageable and lightweight motorcycle option, but who still wish to add that extra little bit of adventurous spice to their riding. It's also well-suited to new riders who are looking to get into the adventure bike scene but are riding on a restricted licence.
We'd be interested to know your thoughts on Suzuki's new small-capacity adventure bike – let us know in the comments section below.