The pack is made up of an aluminium pannier kit (with a combined capacity of 82 litres), a detachable 35 litre roll bag, a Vario touring screen, hand guards, under cowling, accessory bars and a tank protector. Together, with fitting, the Voyager pack will set you back £1,399, a £383 saving were you to buy all the parts individually.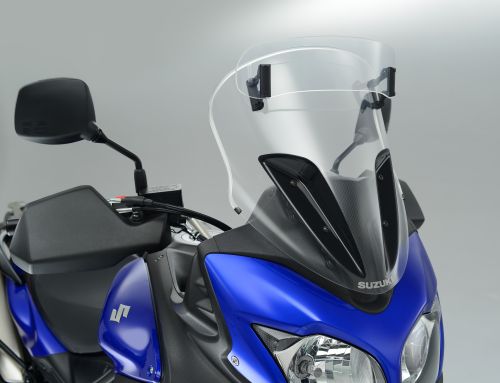 'The existing accessory packs have proved very popular with existing V-Strom customers,' told Andy Taylor, Suzuki UK's Accessory Manager. 'By combining all of the accessories that are the most popular with customers, the new Voyager pack provides an even greater level of affordability and practicality.'
The Voyager pack will slot nicely into the V-Strom's already tempting range of accessory kits, the Grand Tourer (£1,299), Tourer (£499) and Adventure (£999) packs.