If there's one thing to take away from the events of 2020, it's the reminder that you can have an epic adventure close to home. Riders across the UK have been setting out to explore the world at their doorstep, riding some of the best roads that our island has to offer.
On top of that, many have discovered the thrills of taking the road less travelled when navigating the network of green lanes that criss-cross England and Wales. And this video shows two riders doing just that.
Riding Bastard Lane…
UK green lanes range in difficulty, from relatively straightforward gravel tracks to the seriously gnarly that typically demand the prowess of lightweight trail bikes to attempt. Sitting at the harder end of the spectrum sits this section of the Machynlleth loop, and this video which demonstrates what it's all about.
But, what's most impressive about this video is that the two riders aren't riding trail bikes, they're tackling the lane on big adventure bikes. It's all the more stunning when you discover that it has fittingly been nicknamed Bastard Lane, because it's a bit of a, err, watch the video and you'll find out…
The lane starts off with an unpaved, broken section that quickly degrades into some muddy ruts and deep puddles. The worst is yet to come though, as the two riders come across their first serious obstacle, a series of steep, slippery steps which don't look all that inviting…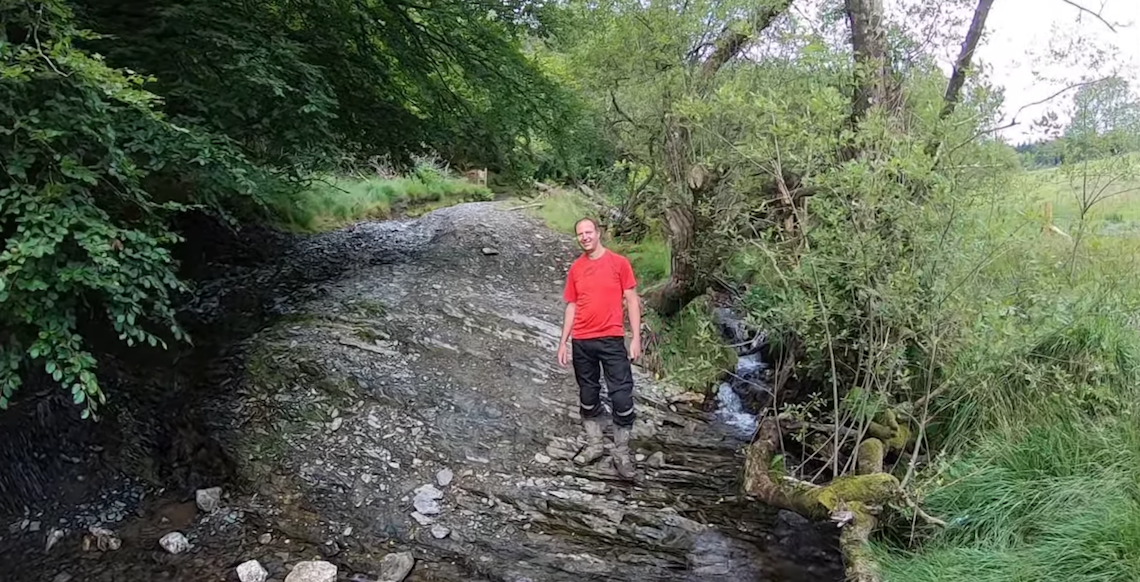 They both tackle them comfortably, before continuing on down the rutted lanes that look as slippery as an eel. There are more steep drop-offs, more shale-filled ruts, and a few logs in the trail for extra measure, before they park up in front of an even steeper drop.
Navigating their bikes down it, the cameraman has a drop when trying to climb the slippery steps the other side of this ridiculous obstacle, although he does so with a laugh. With the bikes out of the way the pair walk back to survey the hill, from this new angle you start to appreciate just how steep the hill is (are you starting to see where the nickname comes from?!)
With the final hill out of the way they ride the remainder of the trail which, while certainly not easy, is nothing compared to what came before. You can watch the full riding footage below…
Have a video you'd like to show the world? Send it through to [email protected] to be featured. Safe riding!
Pick up your free ABR Guide to Greenlaning today!