On the weekend of 25-27 June 2021 we're taking over the estate of Ragley Hall in Warwickshire and turning it into an adventure motorcycling paradise. Thousands of riders have already booked their place at the Adventure Bike Rider Festival, and with tickets well on their way to selling out soon it's safe to say it's going to be an incredible weekend.
But what if you're not sure if it's the event for you? It's true, festivals aren't everyone's cup of tea – the thought of having to camp, the risk of buying a ticket when coronavirus is still about, even the thought that the event is predominantly for those who ride off road… On the face of it these are all worthy reasons not to get your ticket today.
But let me tell you this. If you like riding motorcycles, there's really no good reason for you not to join us. Don't believe me? Read on…
You're worried the event won't go ahead because of Coronavirus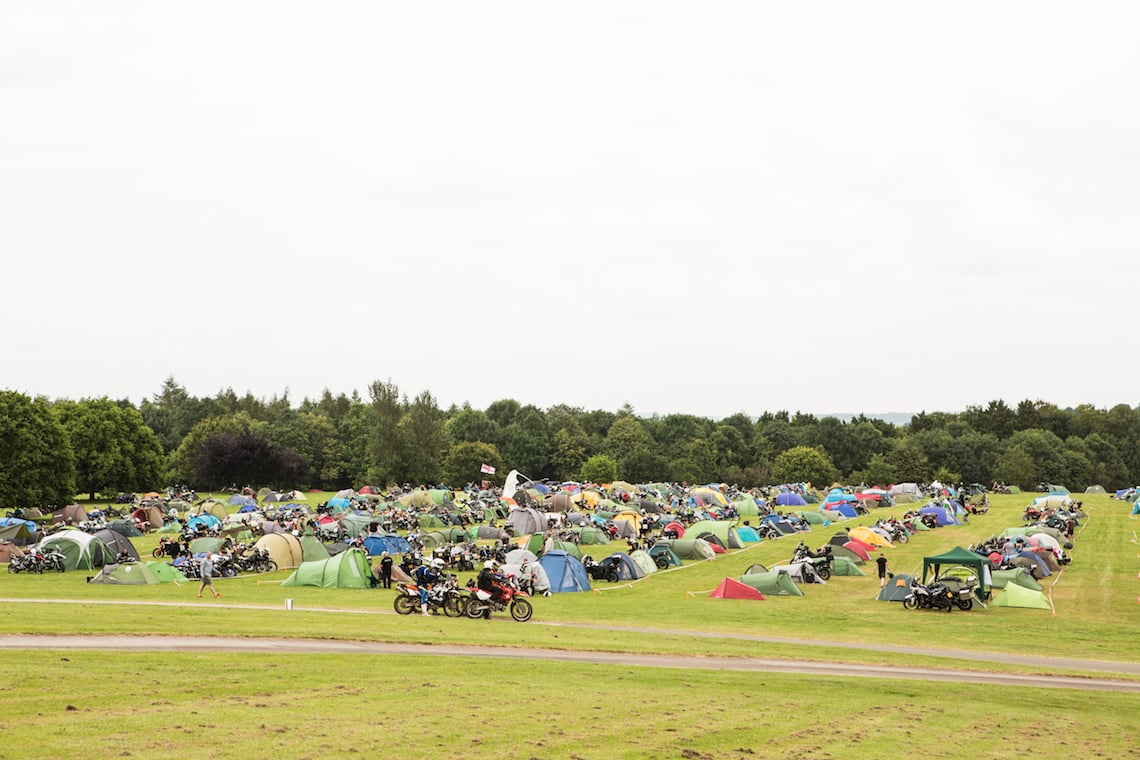 Yep, 2020's event was postponed because it was impossible for us to host such a large gathering – what's to say 2021's event will actually go ahead? You don't want to buy a ticket and then lose your money!
OK, I'll be frank with you. Nobody knows what the situation regarding the Coronavirus is going to look like next year. There's a lot of uncertainty about and making plans is all the more difficult because of it.
We want you to be as confident as possible when putting down your money for the 2021 Adventure Bike Rider Festival that we're offering you an unbeatable guarantee. If the event can't go ahead because of Coronavirus, we'll give you the choice of a refund or the option of rolling your tickets over to the following year.
You don't have anyone to come with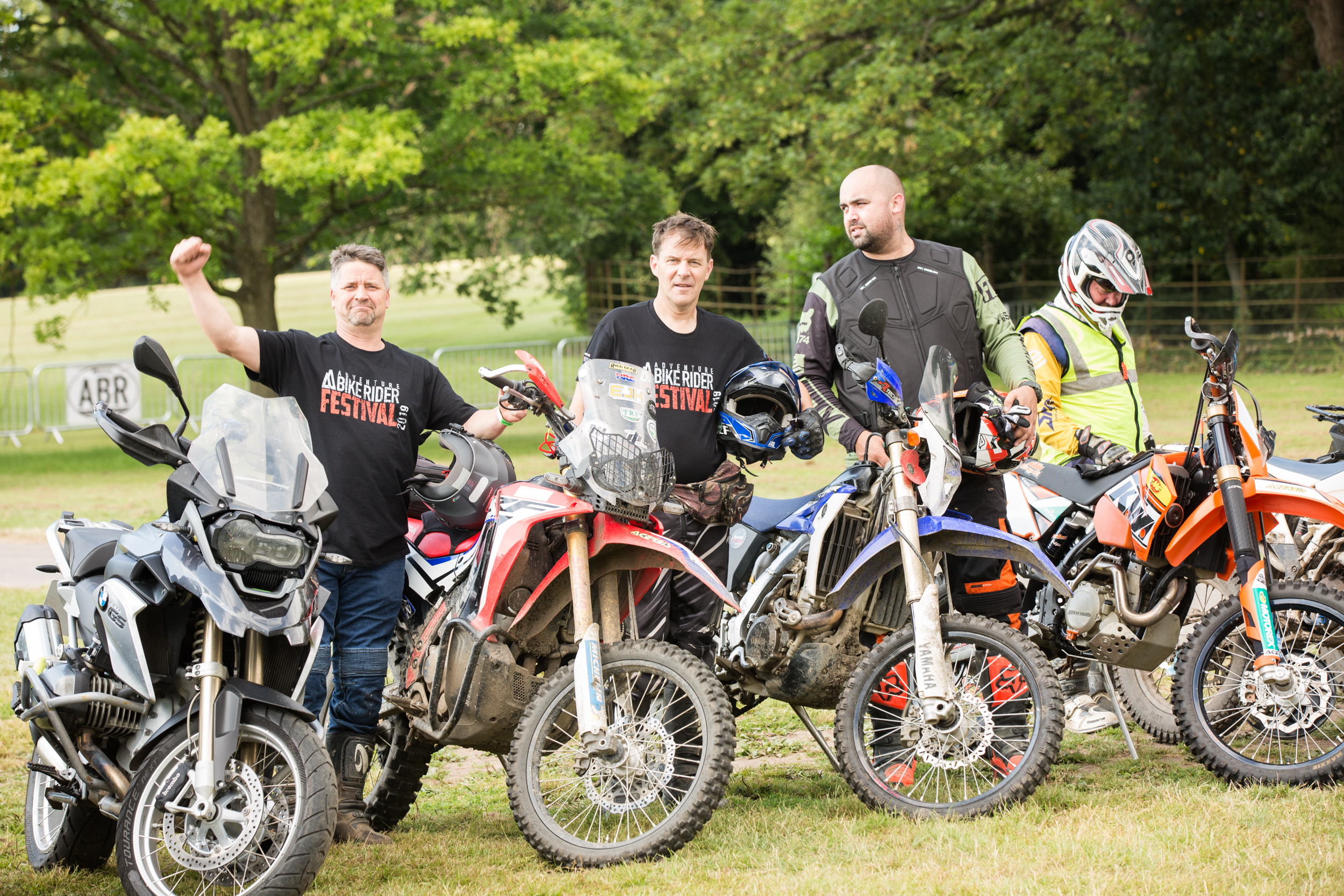 I get it. Going to events by yourself can seem both intimidating and pointless. I mean, what will you do? Sit in your tent staring at the fly sheet flapping in the summer breeze?
That might be true of a lot of festivals and social gatherings, but the ABR Festival is different, we're making this the friendliest bike festival around. Of course, I would say that, but I've spoken to plenty of guys and girls who told me that they came to the festival alone and left with a new group of riding pals.
In fact, I've been told by more than one person that they've been touring overseas with new friendship groups that were made at the 2019 event.
Click here to get your 2021 ABR Festival Early Bird tickets today.
You don't ride an adventure bike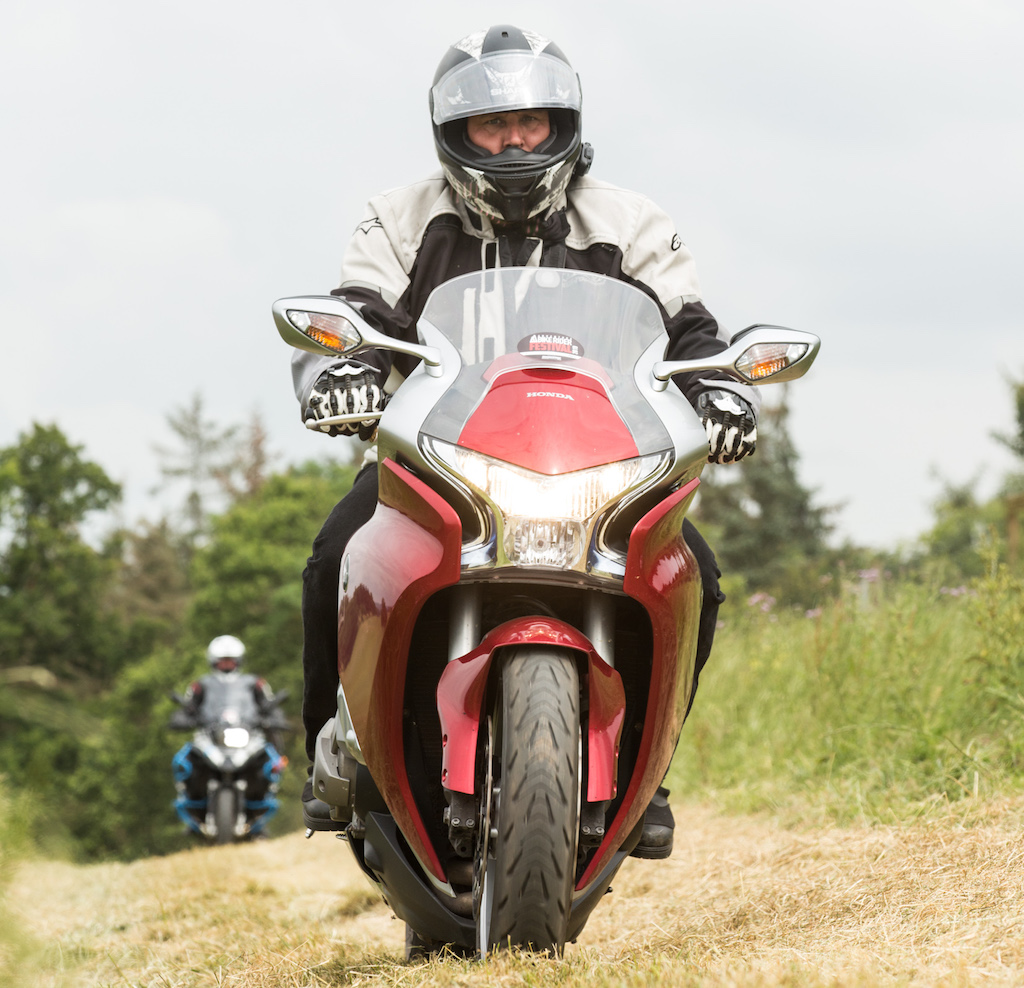 It would be silly to turn up to an event called the Adventure Bike Rider Festival on anything other than an adventure bike, right? You'll stick out like the only kid who went to the party in fancy dress.
I'll be blunt here… don't be so silly! Contrary to the name of the festival and indeed the name of the magazine you're reading right now, we believe that an adventure bike is truly any bike.
When you get a chance, check out the photo gallery from the 2019 festival and look at some of the different kinds of bikes that people were riding. From C90s to FJRs and everything in between, we pride ourselves on the inclusive nature of the Adventure Bike Rider Festival.
Bike festivals aren't your thing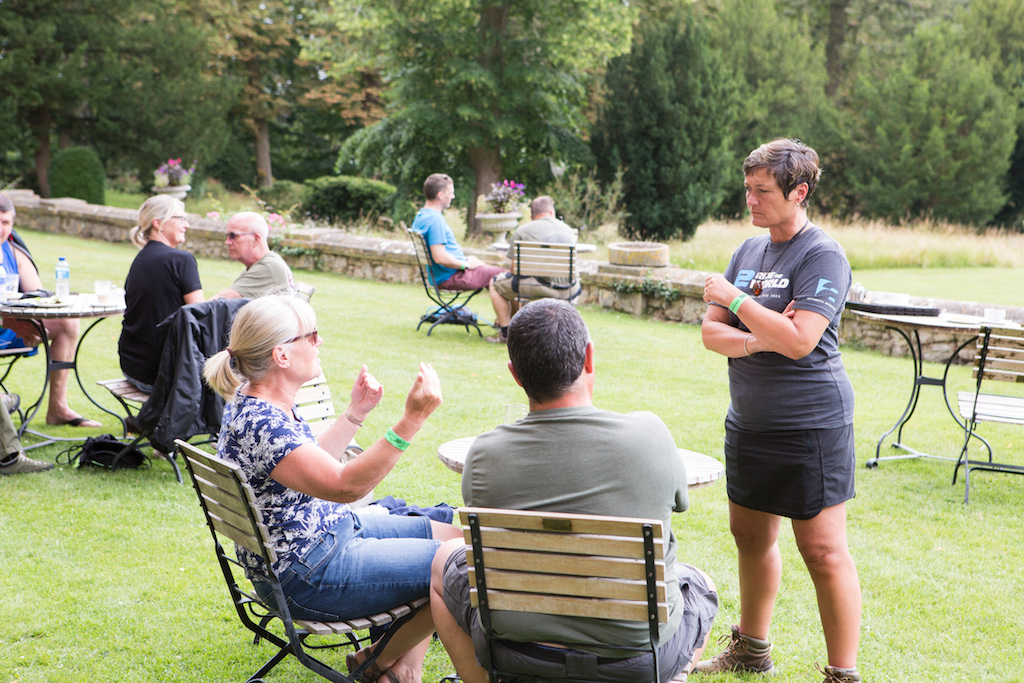 Whether it's the events that resemble glorified carboot sales or the booze-filled, leather-clad mud fests that have come to represent 'typical' motorcycle festivals, they're not for you. You value quality. You want the good craic but also a good night's sleep.
Don't worry, we hear you, and that's why we're pulling out all of the stops to make the ABR Festival as fun-filled, interactive, and comfortable as possible. What do I mean by that? Well, we believe that a bike festival should be about encouraging you to ride, not dig deeper into your pockets once you're through the gates. Most of the attractions at the ABR Festival will be free of charge, and we're investing a lot of money in posh, clean loos and warm showers.
Camping is included with weekend tickets, but there's even the option of upgrading to glamping tipis if you don't want the hassle of pitching your own tent and sleeping on a self-inflating mat.
If camping ain't your thing, then you'll be glad to know that there are literally hundreds of accommodation options within 15 miles of the venue the popular tourist town of Stratford upon Avon is just down the road.
You can't/don't ride off road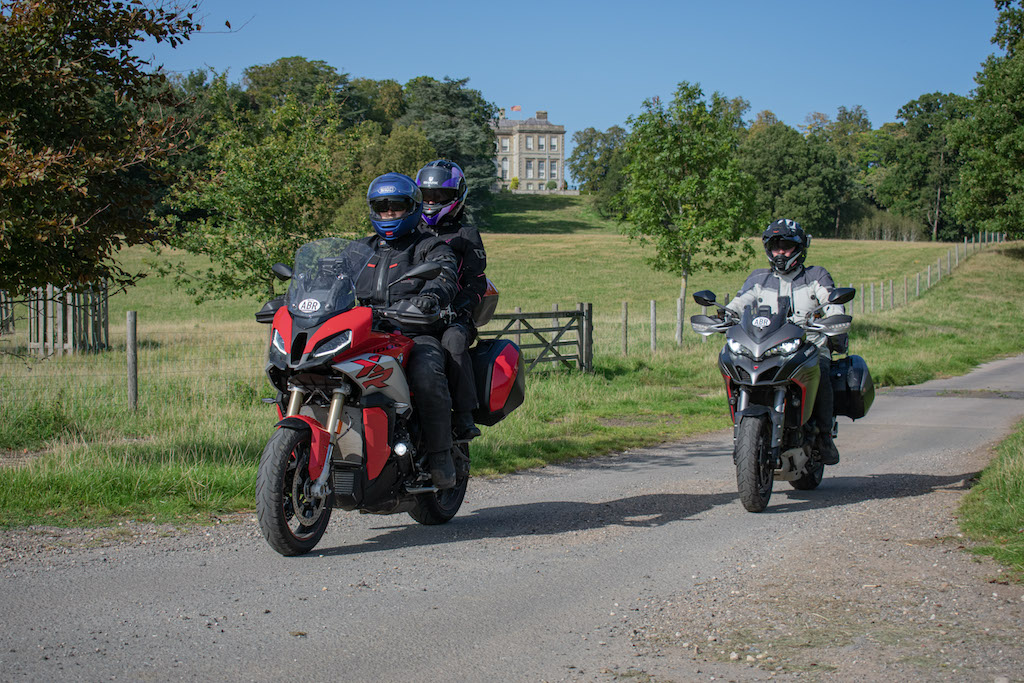 You've seen the festival advertised before. All you read about is the AX41 Adventure Trail and the green lane rideouts, but the organisers don't get it… you don't ride off road!
A common misconception is that the ABR Festival is for off-road riders only. That view couldn't be further from the truth. While we pride ourselves on our on-site facilities for those who want to stray from the tarmac, there's plenty to do for road-going adventurers.
Whether that's guided rideouts in the Cotswolds, advanced rider training, or test rides of the latest touring and adventure bikes, you'll find it hard to fit everything into just one weekend.
Not only that, but there's so much to do when you're off the bike that you don't even have to do any riding once you're here if you don't want to.
Put simply, it doesn't matter that you can't or don't ride off-road!
You're intimidated because you're not a great rider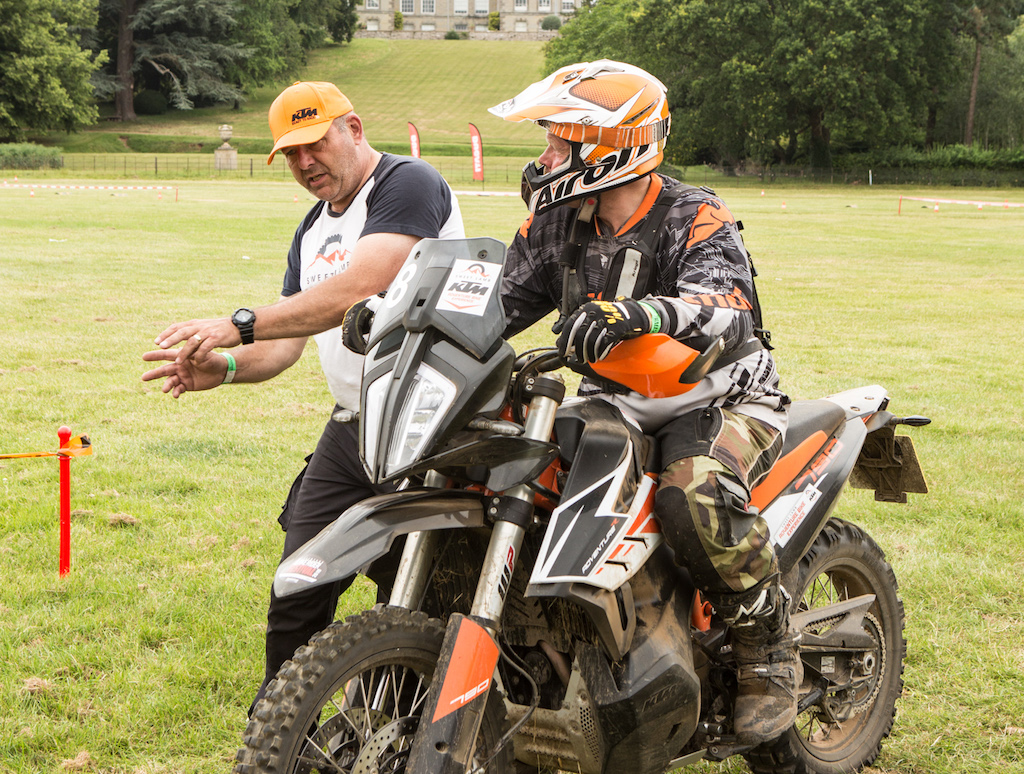 Everyone's going to be a better rider than you and you don't want to embarrass yourself or be out of your depth. You'd rather stay at home than put yourself in that situation.
This is a totally reasonable fear to have. We've probably all experienced something similar at some point in our lives. For me, I used to not want to go to football because I thought I'd be judged for being crap. That fear was completely unfounded and as soon as I got there I was having great fun (I even won the 'Mr Personality' award that they give to the kids who are rubbish).
No one will make you ride out of your comfort zone at the ABR Festival. The Adventure Trail will have beginner and big-bike friendly sections, and we'll also have riding school and experts on-site who'll be more than happy to teach you what they know.
Bike festivals are boy's clubs for blokes only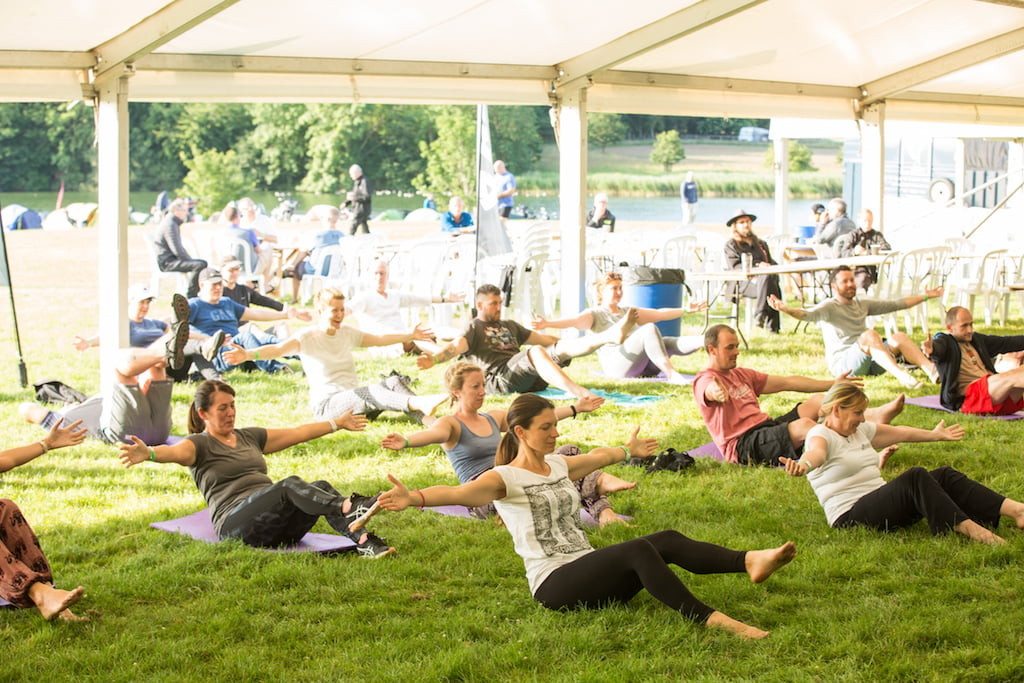 Motorcycling is a male-dominated hobby, there's no doubt about that, and bike festivals represent that in the fact that the overwhelming majority of visitors are men. All of the events and attractions that are put on are aimed at blokes too, and the toilets aren't somewhere you'd want to have a 'sit down' wee in.
In-line with what I've already mentioned, we pride ourselves on the fact that the ABR Festival is the friendliest and most inclusive motorcycle festival going.
We don't care who you are, where you come from, whether you're a man or a woman, what you ride, or how you ride it. If you come to the ABR Festival, you'll be made to feel welcome and like part of the family.
You're too old for the dirty festival life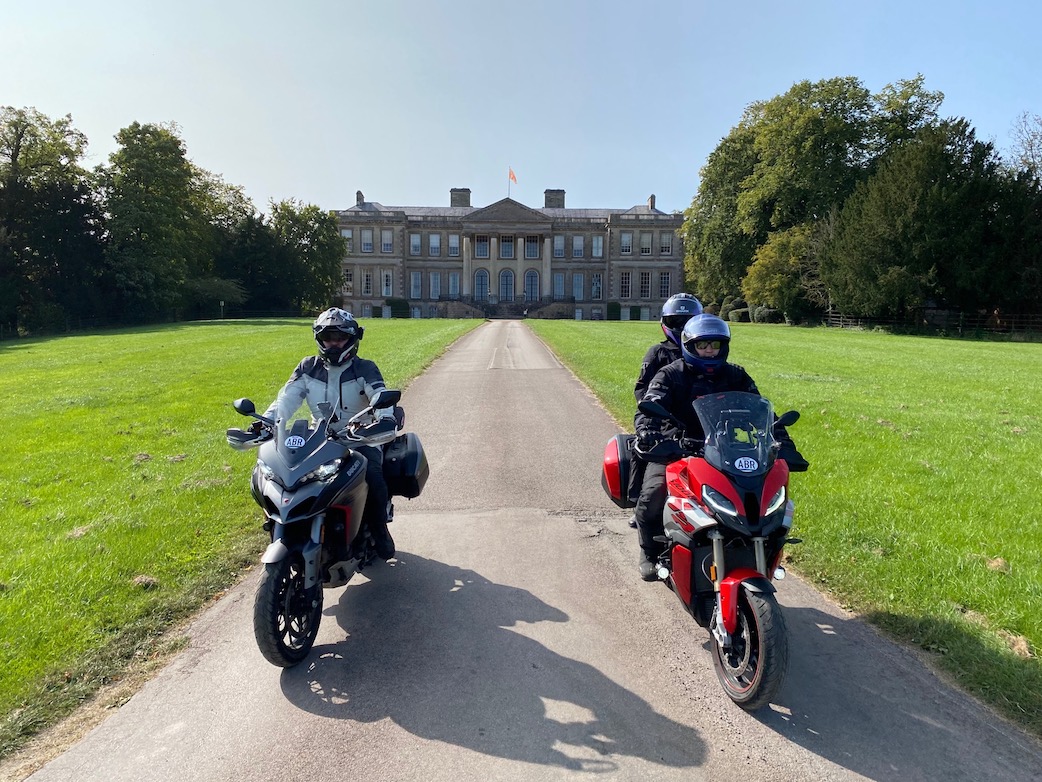 He'll not like it when he reads this, but the man behind the ABR Festival and Adventure Bike Rider magazine, Alun, is way past that lifestyle too. So, when we set about planning and conceptualising the event, we were guided by the insight of a fella who's been there, done that, and doesn't want to go back.
As I've said, facilities will be first-class and there's plenty of top-quality accommodation in the surrounding area if your back isn't up for a weekend of sleeping on the ground.
It's expensive

Why should you pay £99 to go to a bike festival when you can go and camp in someone's field for £20? Other bike festivals aren't that expensive!
Is £99 expensive for a three-day, two-night event where camping is included? An event where, once you're through the gates, pretty much everything else is yours to use free of charge?
It takes a heck of a lot of money to put on such a first-class event in magnificent surroundings and with such quality facilities. In a lot of places, you'll be hard pushed to get a hotel room for the night for less than £100, but here you can camp out in glorious settings, ride purpose-built trails, test ride the latest bikes on the market, get off-road tuition, join group rideouts, hear from inspiring guest speakers, rock out to live music, and much, much more for under £100.
When you put it that way, perhaps we should be charging more!
But that's not all. We still have a handful of discount tickets remaining, meaning you can get all of that for just £89. That's a saving of £10 on full price tickets. You can pick them up HERE.
So, as you can see, there's really no reason why you shouldn't be coming to the Adventure Bike Rider Festival 2021! Hopefully we'll see you there.