If your planning on riding Portugal here is a rundown of a few remarkable places worth visiting while travelling through Europe's westernmost country…
Evora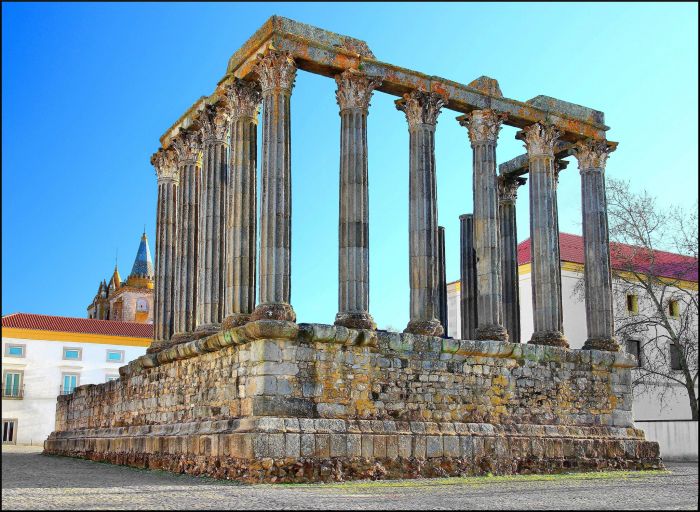 Photo: Stephane Seco
A perfect example of small-town Portugal, narrow cobblestone roads, old buildings and impressive churches. The Temple of Diana is a famous landmark but there is also the Praça do Giraldo, the town's main square.
Braga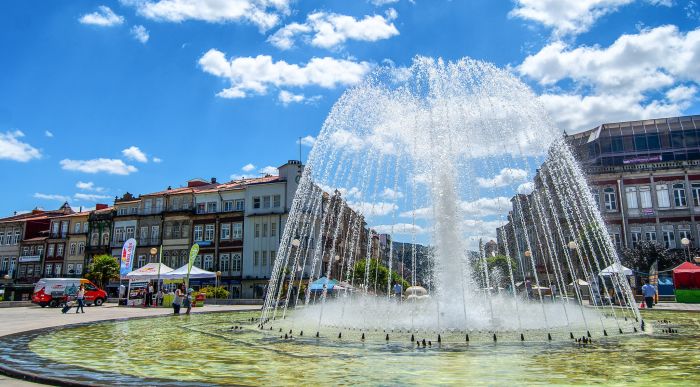 Photo: Turismo En Portugal
The beautiful city with its Baroque monuments and Bom Jesus Sanctuary. The old and the new city are connected by the main square, Praça da Republica. The city's cathedral is the country's oldest.
Monsaraz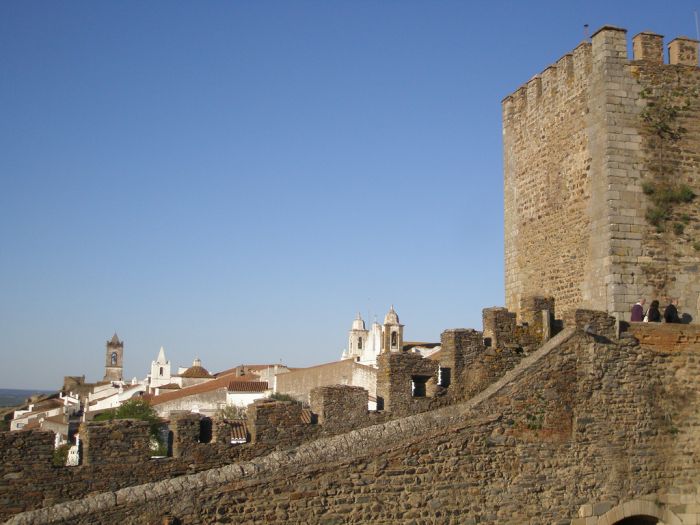 Photo: Javier Habladorcito
A charming village with an impressive castle, age old cobblestone alleys lined with out of whack whitewashed cottages. Magnificent views over the Alqueva Dam and olive groves dotting the landscape. Close to Monsaraz is Mourão another white washed village with probably the best traditional food restaurant in all of Portugal. Nothing outside shows it as a restaurant, but walk inside and you will find two or three men with rich deep tenor voices singing 'Pavaroti and friends'-like songs at an old bar. Huge magnificent old clay wine pots standing inside the cellar like interior, proper authentic Portuguese cooking at its best. Wild hare and other mouth-watering venison dishes are so good they will numb your senses.
Pinhão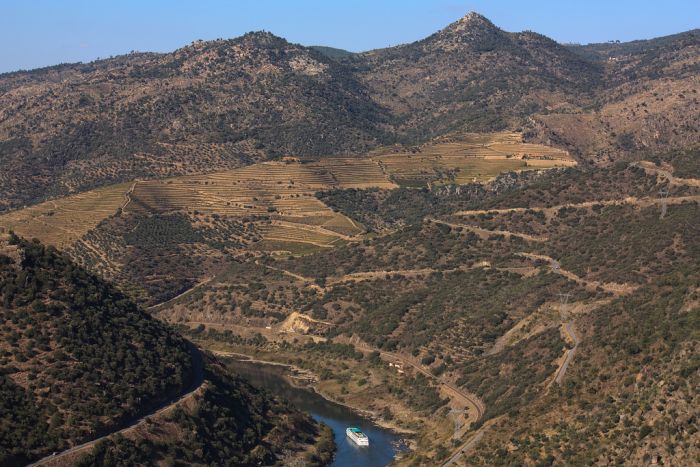 Photo: Paulo
Home to the world's best port (to us anyway)! Tiny Pinhão sits on a particularly beautiful bend of the Douro river, roughly 15-miles upriver from Peso da Régua. The charming blue and white tiled train station stuck in time looks the way it did 100 years ago. It's a good place to stay for day trips around the Douro Valley and wineries.
Coimbra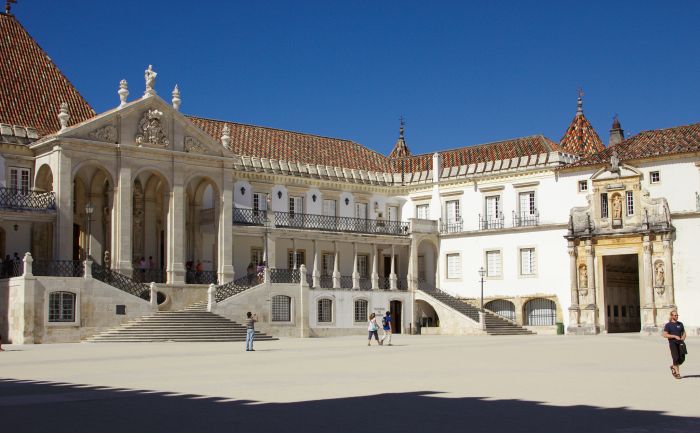 Photo: Debarshi Ray
The medieval capital of Portugal and home to Portugal's greatest university. On the east bank of the Rio Mondeg is a multi-coloured collection of millennium old buildings. Being a university town it is buzzing with people and has a great atmosphere.
Sintra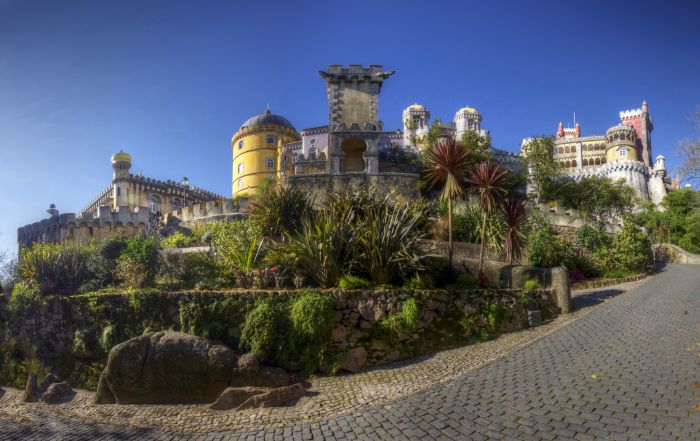 Photo: Mariusz Kuzniak
Dewy, thick, fern forest covered mountains, exotic gardens and dazzling palaces is the best way to try and describe this 'fairy tale' like town. Sintra-Vila is a UNESCO World Heritage site. Pastel coloured buildings with moss covered clay roofs and their blue and white tiles are set along the hills. It's a very luxurious area and there's clearly a lot of money about.
On both sides of the Rio Gilão river, Tavira is a pleasing little town. We were based in the town for a few days to explore the Algarve. The town still has an old castle and a Roman built bridge. It's best to walk through Tavira on the cobblestone streets enjoying the historic gardens and shady plazas. It is still possible to buy fresh fish from the small, active fishing port.
Porto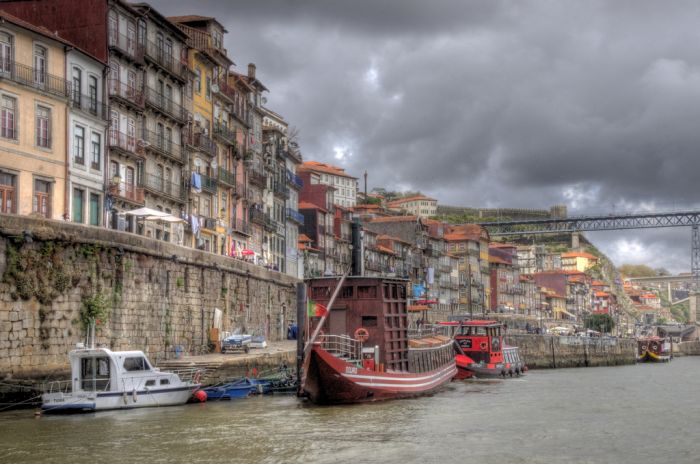 Photo: Mariusz Kluzniak
One of our favourites, sitting on the banks of the Douro River. Beautiful old colourful medieval art type buildings, baroque churches and ancient cobblestone alleys will keep you exploring this city for days on end. At the centre is the Ribeira district, a UNESCO World Heritage site. Boats and restaurants line the banks of the Douro River where tourist and locals frequent bars and restaurants.
Lisbon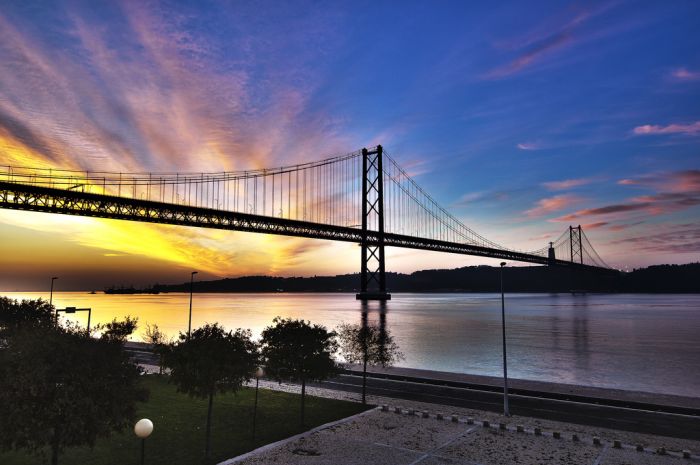 Photo: Rubén
Portugal's capital city, does not have that typical big city, crazy feel. The city is on a hill side overlooking the river Tejo. It's a city with Roman and Moorish ruins, white-domed cathedrals and impressive grand plazas. The Ponte 25 de Abril Bridge, over a mile long, is a striking Golden Gate-style suspension bridge that links Lisbon with Almada. The Catholic statue dedicated to the Sacred Heart of Jesus Christ, inspired by Rio's Christ the Redeemer, can be seen beautifully from the bridge. Lisbon shares the old and new but keeps its history alive. It's easy to spend a week in Lisbon without getting bored. Walking the town, riding the yellow trams or riding bikes are some of best ways to get around.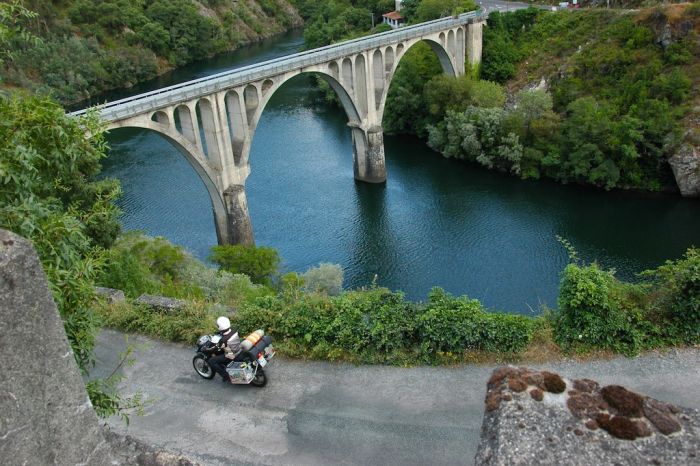 Photo: Pegasoreise
And… five things you didn't know about Portugal
1. Some of the biggest waves in the world batter the Portugese coast at Nazaré due to the conditions created by the underwater Nazaré Canyon. It's not uncommon for waves as high as 100ft (30m) to crash to the shore and it's a magnificent sight to behold.
2. The world's oldest bookshop can be found in Lisbon. The Bertrand Bookstore has been open for business since 1732, that's 284 years for those who can't do the math.
3. Portugal is one of the oldest countries in Europe, and remarkably its borders have remained almost unchanged since 1139.
4. Approximately half of all cork harvested annually worldwide is produced in Portugal and is used by brands like Moet Chandon, Rolly Royce and NASA.
5. Portuguese is spoken by over 230 million people worldwide, making it the world's sixth most spoken language. It is the official language of eight countries and is widely spoken in 12.
Intro photo: Peter Jakobs