Motorcycle clothing manufacturer Richa has teamed up with Gore Tex to launch a new range of textile jackets and trousers.
Richa and Gore Tex have joined forces to create textiles that provide bikers with improved protection in the event of an off, and increased resistance to poor weather conditions. The first of the range, the Cyclone jacket and trousers, will come out this month and the rest later this year. So keep your eyes on the company's website (www.richa.eu) for some last-minute Christmas gift inspiration, or maybe an end-of-year treat for yourself ('tis the season of giving, after all.)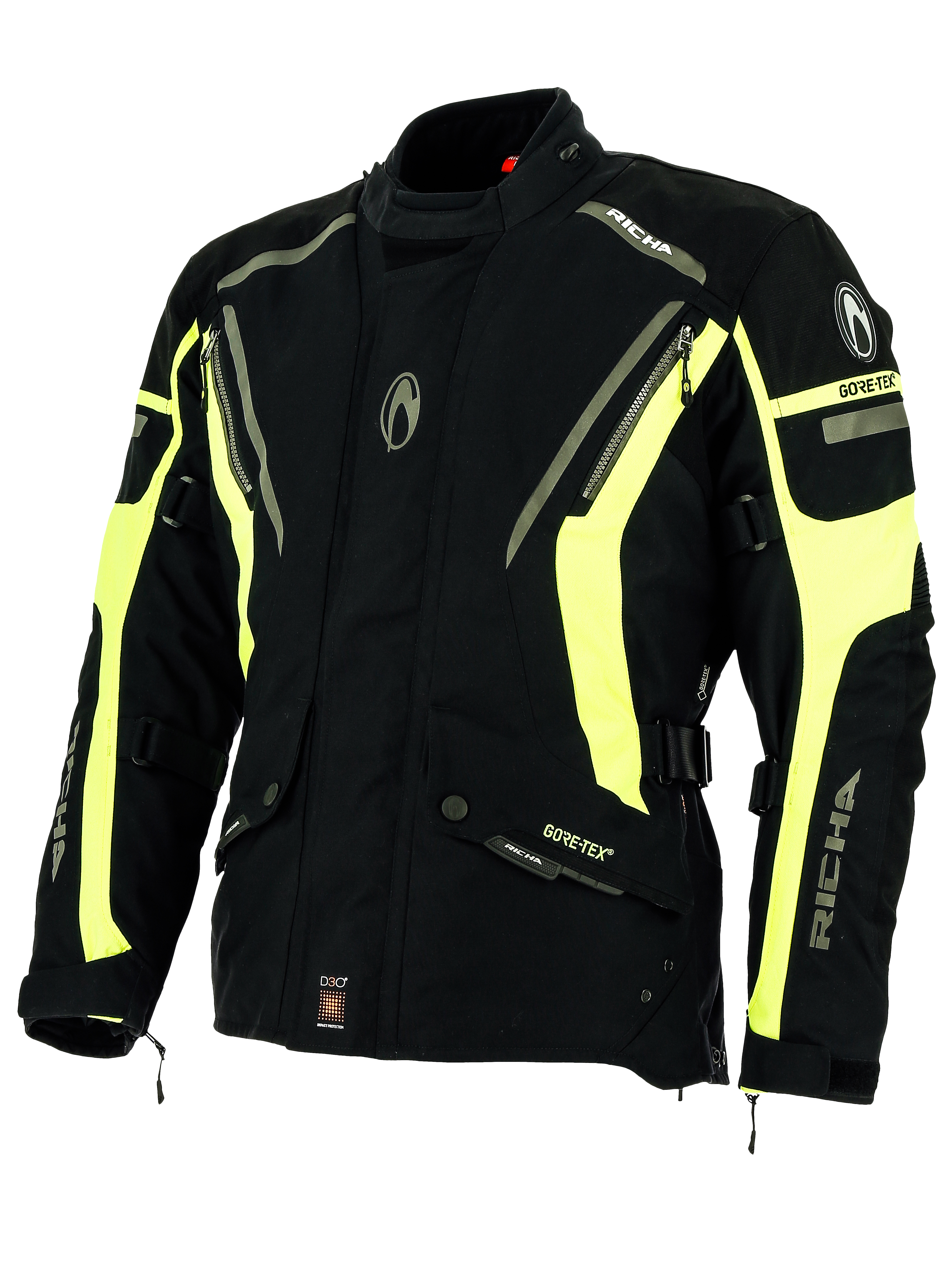 The Cyclone jacket and trousers, which are due to be launched in November, feature a three-layer construction with a detachable thermal liner to keep you warm and a fixed Gore Tex lining, which has been included to allow you to stay out on your bike in comfort whatever the weather.
Following in late 2016 is the Atacama jacket, which differs slightly to the Cyclone in that the detachable inner thermal lining has been designed to be worn separately from the outer jacket, and additional air vents with magnetic openings have been included to provide more comfort in warmer climes.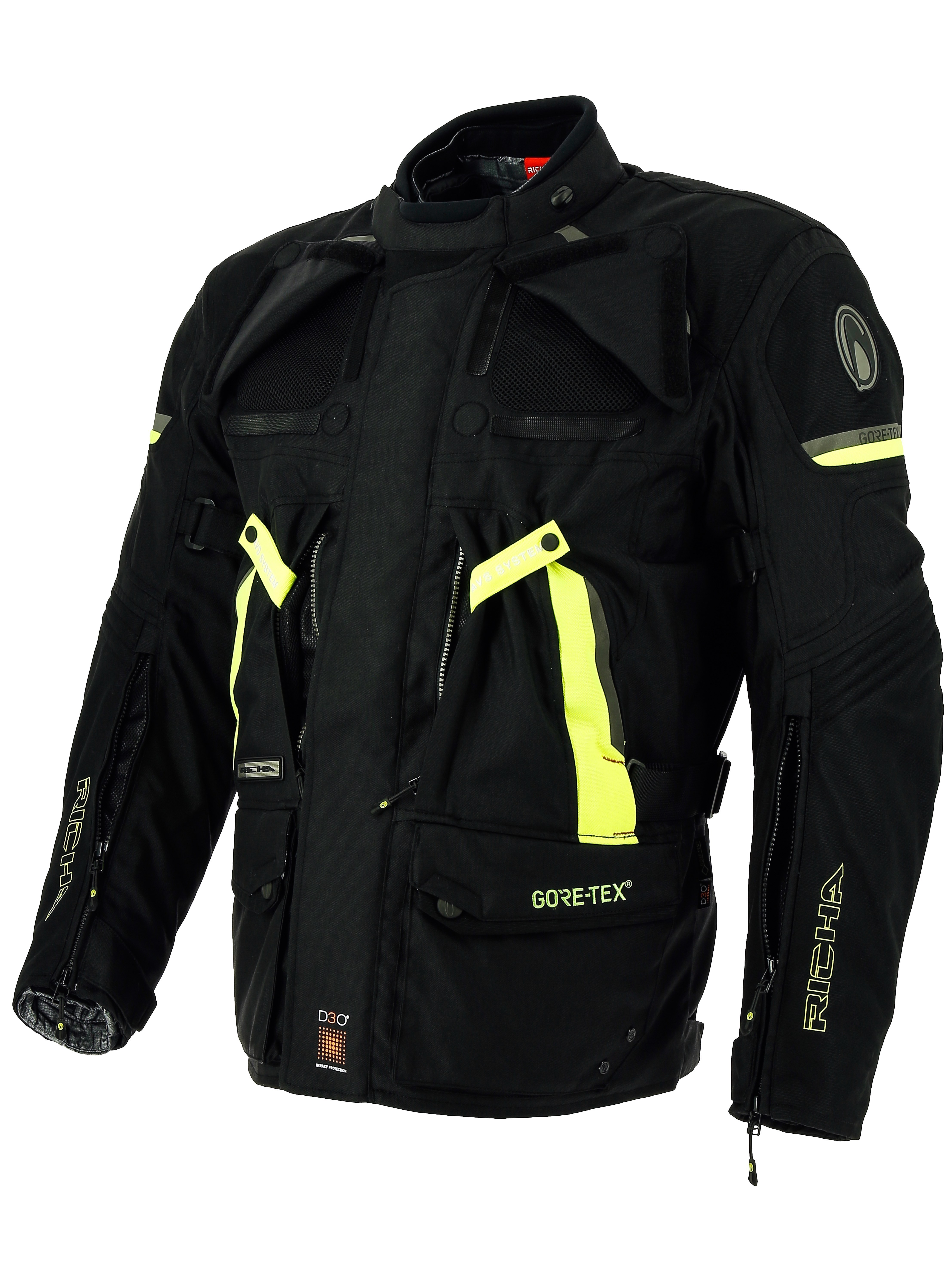 Available in black, grey, fluro yellow and sand shade, the jacket will retail at £499 and can be worn with the Cyclone trousers.
The Cyclone jacket and trousers and the Atacama jacket have D30 armour provided in the elbows, shoulders, knees, hips and a CE-Level one back protector as standard, with the option to upgrade to level two for more impact protection.
The Atlantic jacket and trousers are set to launch later this year. Both items feature a laminated Gore Tex membrane and PTFE coating, protecting both yourself and the clothing from unreliable weather conditions (in other words, those experienced in the UK). Specially designed Armacor Gecko fabric covers impact areas like the elbows and shoulders for extra strength and abrasion resistance.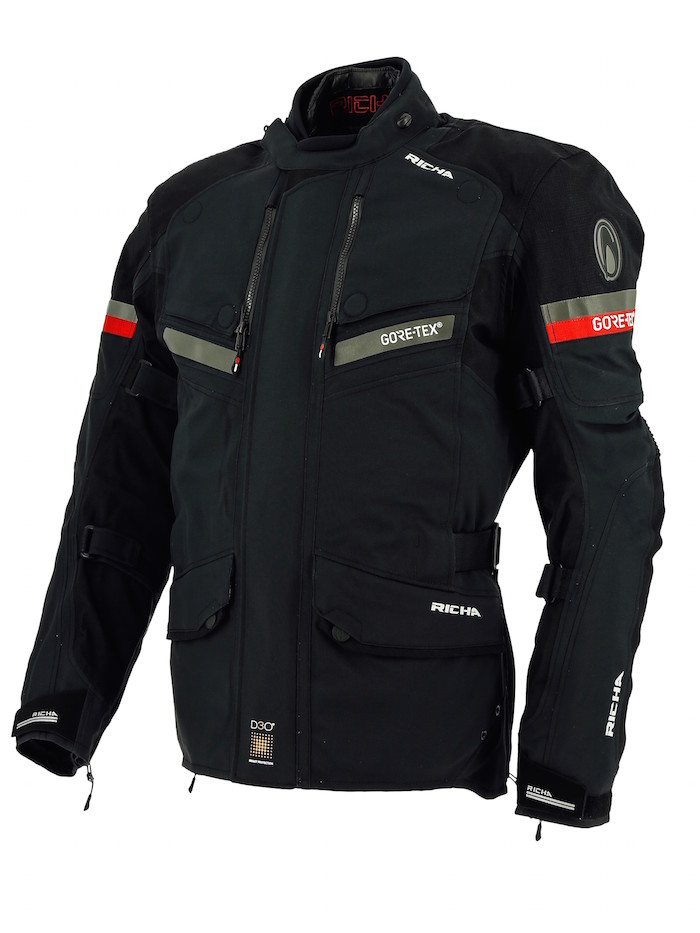 Available in two colours, black and grey, and the trousers come in three handy lengths; short, standard and long. The Atlantic jacket is the most expensive of the bunch at £599, while the trousers will cost £399.
If, instead, you're more of an urban rider, there is the Madison casual style jacket retailing at £399.
Richa will release the first of these products this month, so check out their website for updates.