REALRIDER®, the motorcycle app that keeps riders safe and connected is being relaunched this week following a series of updates. Here's what you need to know about the potentially life-saving technology.
Connecting a community passionate about biking, the new version of REALRIDER® features life-saving crash detection technology, worldwide route recording, the ability to plan, store and share routes and locations and a facility to store critical bike information in one place.
Plus, it also provides the opportunity to get MOT and service reminders straight from your phone or create social media alerts if your bike is stolen.
Re-launching this month, the team at REALRIDER® have developed unique partnerships with a number of key motorcycle brands and institutions including BMW Motorrad, IAM, TranAm, TomTom, Kymco and Michelin.
Ian Furse, National Sales Manager for BMW Motorrad UK, said: "With REALRIDER® we are giving new BMW motorcycle owners access to a new social and route-planning app, which also has the potential to improve safety.
"In addition to helping foster community and shared experiences between riders, the ability to automatically call for assistance if the rider is unable to respond comes as a welcome safety net for any motorcyclist."
Its award-winning crash detection technology is the only 999-certified app on the market, providing riders and their loved ones peace of mind in the knowledge that should they be in an accident, paramedics will be sent their last-known location and pre-programmed medical details quickly and prior to dispatch.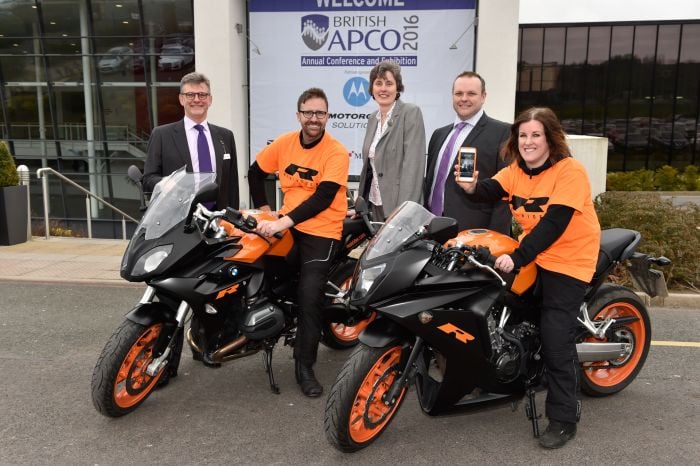 Scott Price, an ICT technician in the RAF said: "REALRIDER® is like a guardian angel, especially when you're on your own. You hear stories when people come off their bike and haven't been found for a couple of hours."
By monitoring key sensors in smartphones, the REALRIDER® app detects changes that occur during a crash, such as rapid deceleration and tumbling motions followed by a period of no movement. On these occasions, an alert is triggered.
If the rider is OK, they can deactivate the alert to prevent information from being sent. If the alert is untouched, the phone sends the rider's information to the nearest Ambulance Control Room via BT's 999 emergency service call line.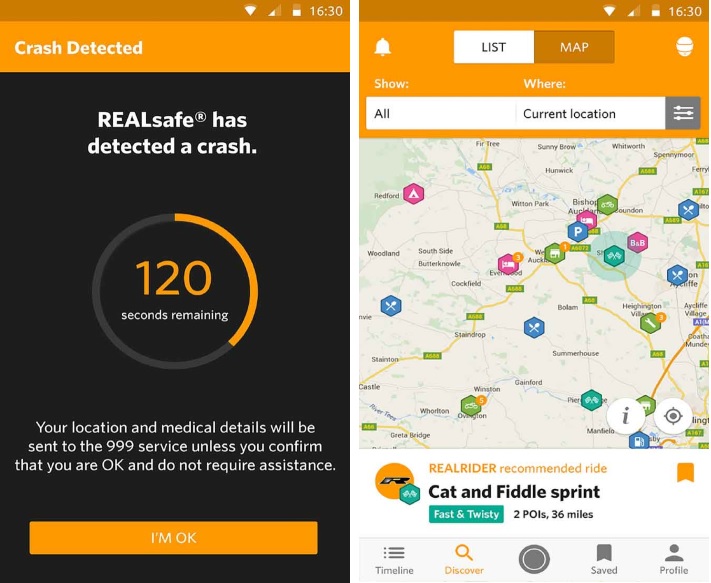 Once the control room receives the information, a three-call process is triggered to see if contact can be made with the rider. If they are able to respond and are injured at the scene, they will be talked through a triage process to determine the extent of injuries.
If the rider does not respond, the ambulance service begins the process of dispatching to the riders' last known location.
Paul Gilbride, a REALRIDER® user since 2011 explained: "The experience I had where it activated was in a remote part of Scotland. The SatNav had taken us down a farm track road. All of a sudden I misjudged a rut.
"The bike came to a complete stop and we got thrown off of it. I stayed still and all of a sudden I felt a vibration in my pocket. Crash detected showed on the REALRIDER® app so I clicked it to say I was fine. The fact that it worked like that gives me peace of mind."
Beyond the crash detection technology, the app also allows users to log rides, add photos and connect with other users.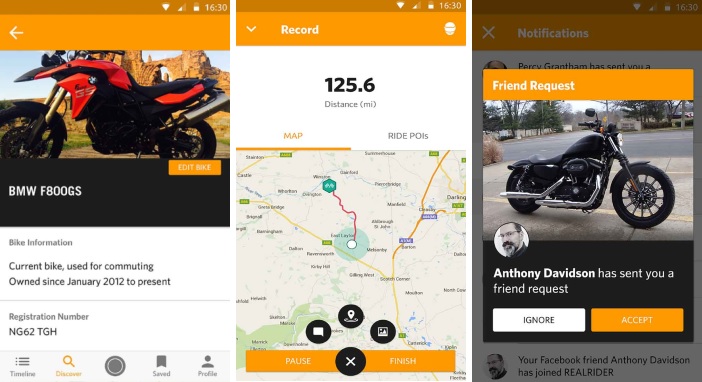 REALRIDER® will also be launching a location-based 'Offers' system this summer,  connecting users to motorcycle brands and dealers across the UK.
The app will highlight exclusive promotions, discounts and events to members while they are on and off their bikes.
Free to download REALRIDER® is available on iOS and Android. Its crash detection is an in-app subscription service and costs £2.99 a month or £30 per year, purchasable at realrider.com (in-app purchase is also available but at a slightly increased cost due to Google and Apple charges).
The REALsafe® crash detection service is currently only available in the UK. REALRIDER® has recorded a 0.01 per cent false positive crash alert activation across 50,000 usage sessions in the last 12 months.