Like a lot things in life, adventure bike riders come in many shapes and sizes. While some of you will swear by one type of riding or one manufacturer, others will be the complete opposite.
So, we thought it would be fun to develop a quiz to help you work out what type of ABR you really are. Below you will find a series of multiple choice questions. Make a note of each answer and then at the end you will be able to find out what category you fit into by your most common answer choice (e.g. mostly A/B/C/D/E/F).
The questions
What type of terrain do you most enjoy riding on?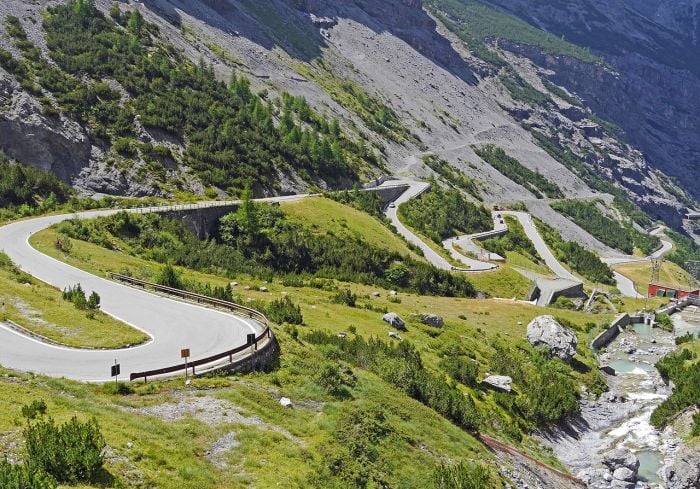 A. Unchallenging, perfectly smooth tarmac roads
B. Glorious Alpine twisties
C. Beautiful, flowing roads in the (dry) countryside
D. Whatever the world throws at me
E. World class enduro tracks
F. Gentle trails and quiet country lanes
What is your ideal accommodation set up?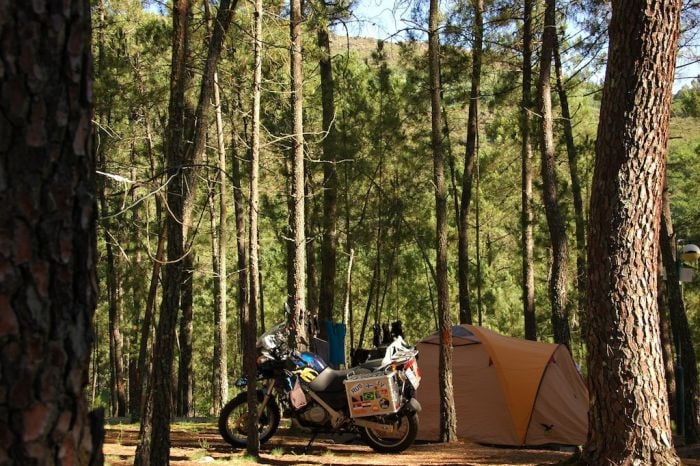 Photo: Pegasorelse
A. Plush hotel suites
B. In my fancy Hilleberg tent
C. B&Bs
D. My trusty, used and abused tent
E. Under a tarp in a ditch
F. Bunkhouses
How long do you like your trips to last?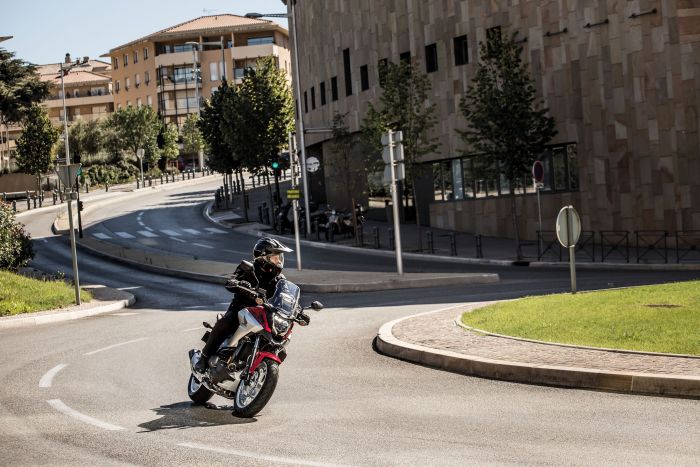 A. Day trips are more my thing
B. A few weeks
C. A couple of weeks (only in summer)
D. Six months to two years
E. As long as possible
F. Long weekends with the odd week or two abroad
Which of these would be your ideal bike?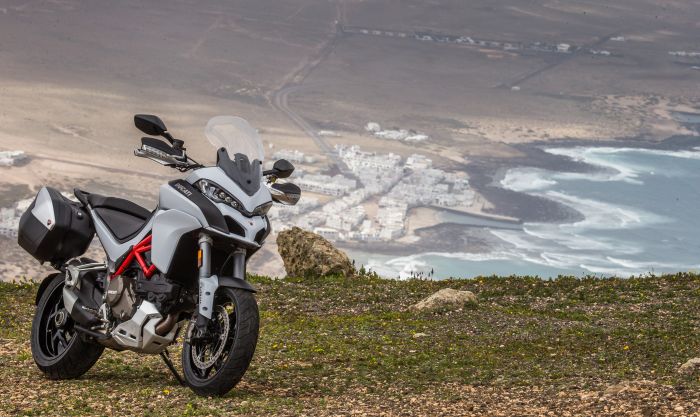 A. BMW R1200GS Triple Black
B. Ducati Multistrada 1200
C. Triumph Tiger Explorer XC
D. Yamaha Ténéré XT660Z
E. Suzuki DRZ400
F. Suzuki V-Strom 650
Where are you most likely to be found on the weekend?
A. Tootling around town
B. Touring the Alps
C. Riding a large loop through local country lanes (sunny weather) or driving the family car to the shops with the other half (poor weather)
D. In the middle of the Mongolian steppe
E. Knee deep in mud on a gnarly green lane
F. Riding in the country with the odd green lane
What would be your ideal touring destination?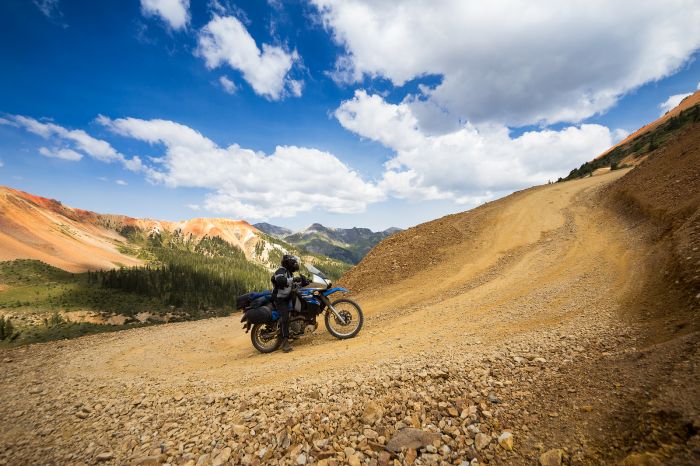 Photo: Pierce Martin
A. Somewhere with nice restaurants and coffee shops
B. Europe, particularly the Alps and the Pyrenees
C. Portugal and Spain with not a cloud in the sky
D. The entire world
E. Hundreds of miles of rugged backcountry trails
F. The wild areas of the UK (Lake District, Peak District, Cairngorms)
Who is your adventure motorcycling hero?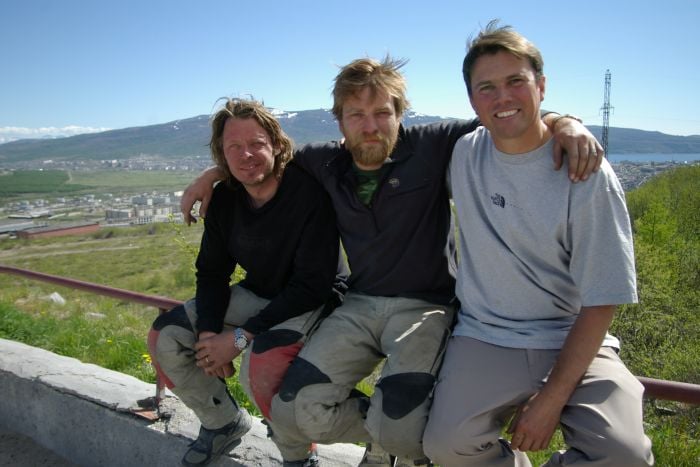 A. The Hairy Bikers
B. Ewan McGregor and Charley Boorman
C. Henry Cole
D. Nick Sanders
E. Austin Vince
F. Ed March
If you had to pick just one of the following roads to ride, which would it be?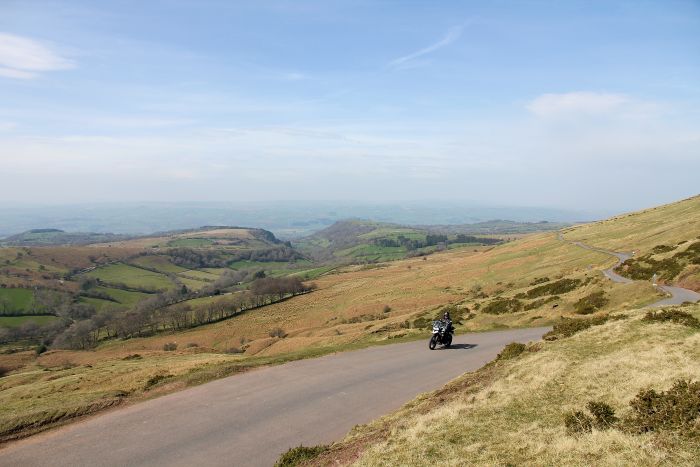 A. The local A road into town
B. The Stelvio Pass, Italy
C. The Adriatic Highway, Croatia
D. The Karakoram Highway, Pakistan/China
E. The Road of Bones, Siberia
F. Gospel Pass, Wales
What do you normally have on the bike with you?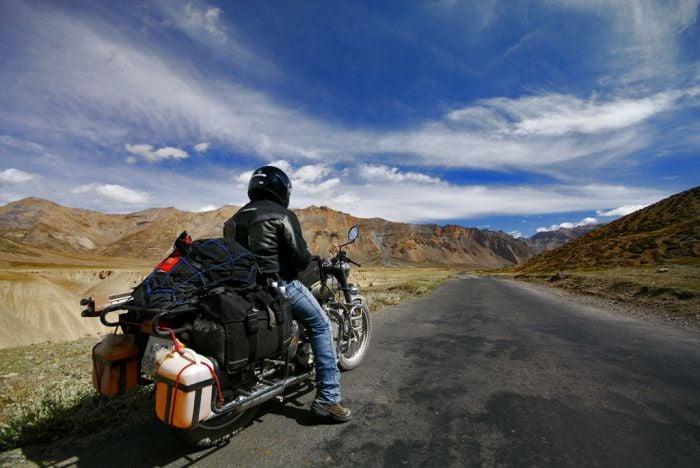 A. Hard panniers, top box and tank bag
B. The full hard luggage set-up and a pillion
C. A tank bag for the essentials
D. Soft luggage, tank bag and a tent
E. A hydration pack and a small tool kit
F. Panniers and a tent for short trips
What can you normally smell when you wake up in the morning?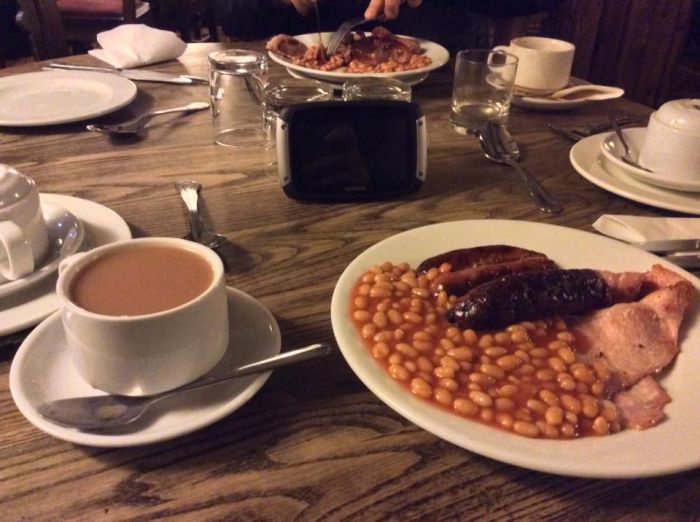 A. A full English breakfast and a fresh pot of coffee
B. Fresh Alpine meadows
C. A cup of tea (sipped while checking the weather forecast)
D. The fresh air that comes with being in the middle of nowhere
E. The putrid smell of your sweaty boots and gear next to you under your tarp
F. A bacon sarnie to prepare you for the day ahead
The results
Mostly As: The Pretender
You've got a top of the range BMW R1200GS Adventure with all the accessories, have an adventure-styled helmet and ride only in a full safari suit. You are prepared for absolutely anything the world can throw at you, but most of your outings are only to Starbucks.
You like to travel, but hate moving away from anything other than the smoothest tarmac and won't go anywhere near a tent. In fact, you stay as close to civilisation as possible and book the fanciest of hotels. You are a Pretender.
Mostly Bs: The Continental Road Tourer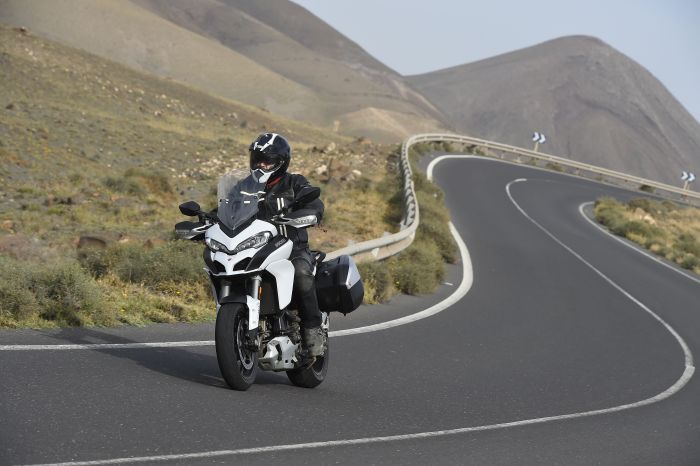 You like to travel in comfort on a large capacity touring bike with a hotel room booked for each night. You're not interested in heading away from the black top and you're quite happy to eat up the miles to get around the continent.
Seeing the sights and enjoying the delights is just as important to you as the riding. Though you'll make sure your route includes at least a couple of twisty mountain passes. You are a Continental Road Tourer.
Mostly Cs: The Fair Weather Rider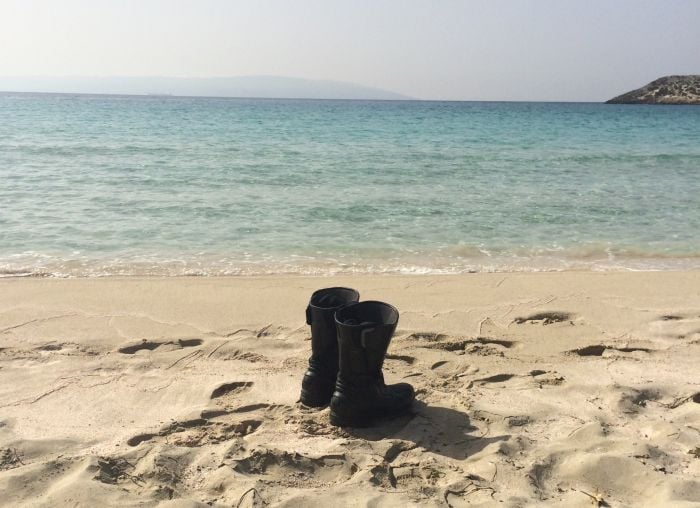 Photo: Lemy Gresh
You've got a bike that you love. It's your pride and joy, so why would you want to take it out in bad weather? You protect your beautiful piece of engineering as if it is your firstborn.
It only comes out on sunny days and during the winter months it spends most of its time in the garage. You enjoy heading off for a week or two to the Med, but only in summer. You are a Fair Weather Rider.
Mostly Ds: The RTW Warrior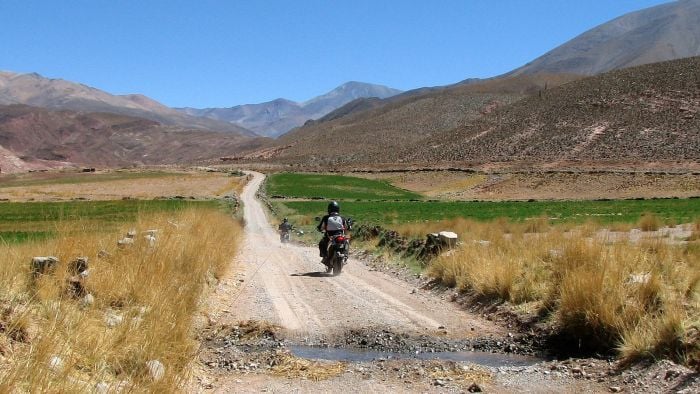 Photo: Marlano Mantel
You ride anywhere and everywhere to get where you need to be, regardless of the terrain that stands in your way.
The likes of Austin Vince and Chris Scott serve as your inspiration and you tend to follow by their example. For you, anything less than a few months of solo, multi-continent riding serves only as a short break. You are a RTW Warrior.
Mostly Es: The Motorcycle Masochist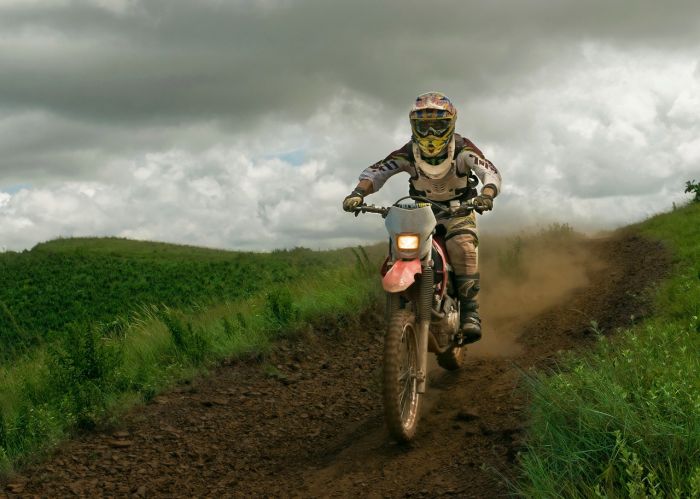 Most of your evenings and weekends are spent covered in mud, blood and sweat as you take on the gnarliest trails you can find. It doesn't matter how waterlogged the field is, how deep the sand is or how vertical that hill is, you're taking it on.
Hotels and bunkhouses are the last thing on your mind, you're idea of perfection is travelling lightweight and sleeping under a tarp on a field. Luxury exists only in the eight sheets of toilet roll you afforded yourself. You are a Motorcycle Masochist.
Mostly Fs: The Plucky Novice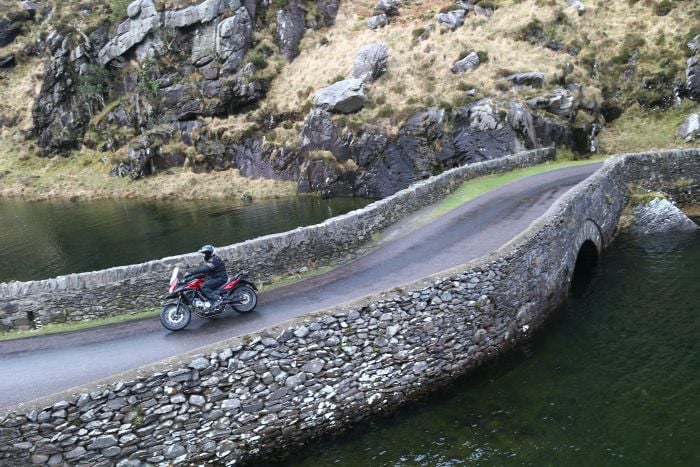 You're new to the adventure biking scene but make up for your lack of experience with endless enthusiasm. You're relatively open-minded and are yet to be caught up in the politics of the adventure motorcycling community.
Having recently bought your first adventure bike (mid-capacity, possibly a V-Strom or 800GS) you're keen to get involved in some green laning and have started to plan your first overseas trip. You are a Plucky Novice.