What is it? Removable quick release indicator for off-road riding.
Price: £82.49
It's a fact of life that if you ride off road you're going to have to replace a broken indicator at some point. It's just the way it goes. I even broke the indicator on James's Tiger 800 XCx recently. Of course, it was an accident (I caught my foot on it as I dismounted) and I told him he broke it. So, what can you do other than Duct tape them and resign yourself to the inevitable?
Click'n'Ride has thought of a genius solution in the form of a quick release indicator kit. Once fitted, your indicators essentially become plug and play lights, with a simple socket and pin attachment system allowing you to take them off or put them back on in seconds. The LED indicators wire into your existing indicator set up and are easy to fit with simple to follow instructions.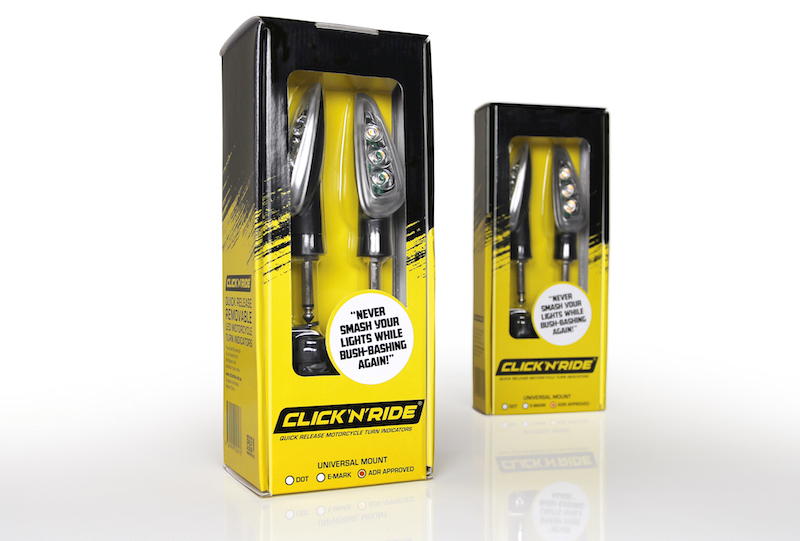 A set of four indicators will set you back just over £80, but once you've got them fitted you shouldn't have to worry about damaging your indicators off road again. If you do, replacements can be bought for a very reasonable £13.33.