In one month's time, we're going to be hosting the largest gathering of adventure motorcyclists in the UK, and you're invited. There's only one catch – tickets are about to sell out and you'll need to act fast if you want to secure your place for a weekend of two-wheeled fun.
The 30-day countdown has begun leading to the moment we open the gates of Ragley Hall, Warwickshire, for the Adventure Bike Rider Festival, and preparation is in full swing at ABR towers. We've been busy booking in some of the most inspirational guest speakers in the world of adventure motorcycling, tying down the biggest manufacturers of adventure bikes and their test fleets, and plotting out the on-site adventure trail and things are taking shape!
With all that's going on (for a detailed run-down of what's on, head here), if there's only one motorcycling event you go to this year, you'll want to make sure it's the Adventure Bike Rider Festival.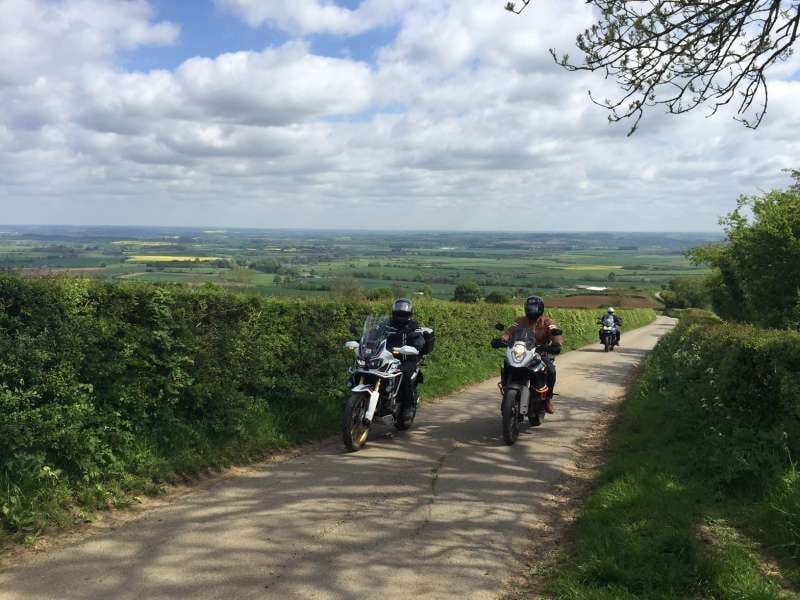 Enjoying a rideout during last year's festival.
Of course, I would say that, wouldn't I? So, how did last year's guests enjoy the Adventure Bike Rider Festival 2018? Here's what they had to say:
"Thanks to you and your crew for organising a great weekend. It was the first time I had attended anything like this and I was well impressed with the organisation and facilities. The curry outlet was a great touch as well. Once again, thanks for all your efforts in bringing together a great weekend. See you next year!" – Paul
"Thank you for hosting such a brilliant event! Myself and the three friends I came with can't wait till next year, well done to all involved and we appreciate your hard work." – Steve Martin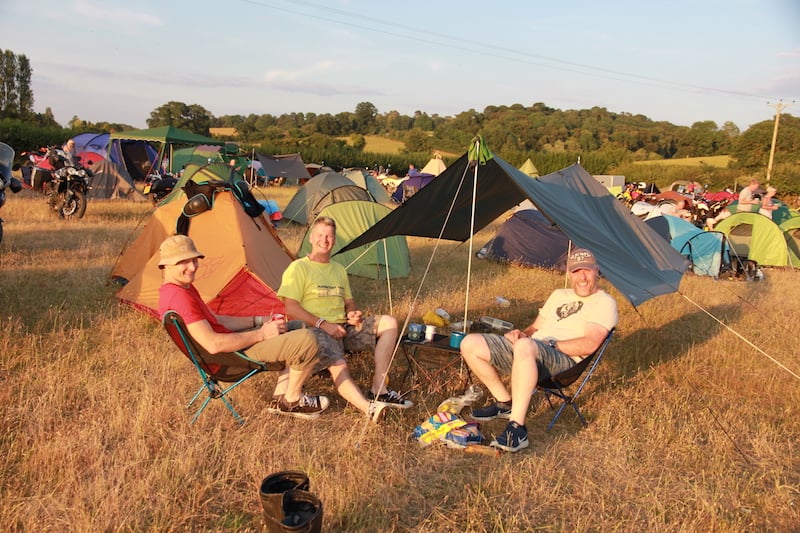 Relaxing after a brilliant day of festival action.
"Hi, I just thought I'd give a little feedback on the weekend. We as a group really enjoyed it. We didn't do any of the rideouts as we did our own, but the camp and the tracks were top notch. The staff were amazing around camp, particularly with the free bottled water which came in handy with the heat. Overall, we loved it and will be back next year 100%!" – Nick
We're running this festival for you, offering the best visitor experience possible, with there being an emphasis on taking part and getting your bum on the saddle, so there's plenty of opportunities to ride. Of course, if you'd rather just come for the craic and sit by the lake having a beer and chatting to old and new friends, that's fine by us as well.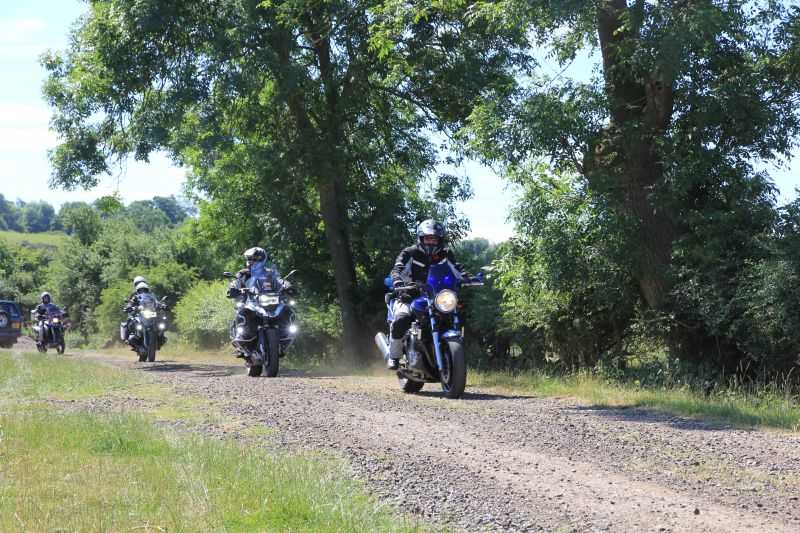 There'll be plenty of opportunities to ride at the festival.
If you haven't got your ticket, now's the time to get it – they're selling fast, and with a limit on how many we can offer this year, they will sell out soon. Day tickets cost just £39 while a weekend pass, which includes camping, is a steal at £79. For these prices, you get access to everything on-site, without having to spend another penny to get involved with the activities.
So, what are you waiting for? CLICK HERE to get your tickets today and secure your spot at the Adventure Bike Rider Festival.