Every week we are going to round up some of the highlights from the ABR forum so that you can join the hottest conversations in adventure biking. Can you give our readers advice on tyre choices, whether buying a caravan is a good idea or how to deal with aggressive road users?
1. Johnnyboxer is exploring the option of some Continental TKC 70s on his 1150 GSA but before he commits he wants to hear about your experiences. "Good grip? Wet or dry?" Drop in on the forum and share your experiences with him.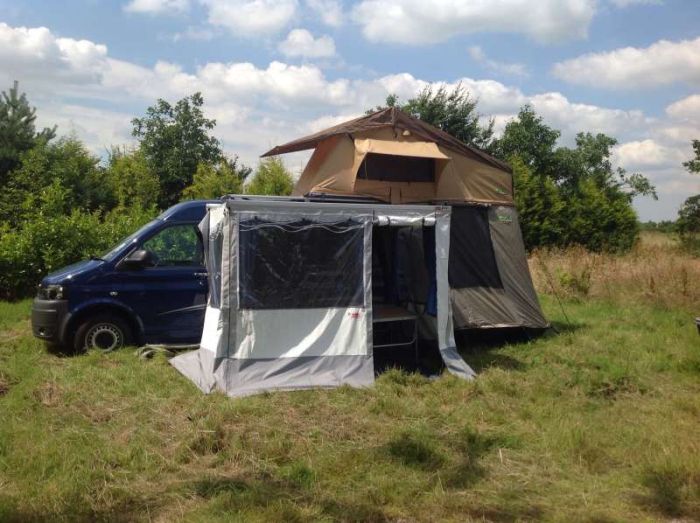 2. Car-hater SteveW is anti-caravan by nature and never leaves home without his motorbike, but now he's contemplating taking the plunge into the world of motorhomes in an effort to travel more. He already has a T5 camper but wants something with more space. There's a fairly large list of requirements and options but he needs your advice before making a decision.
"Am I thinking straight? Any input from caravaners or caravan haters would be greatfully received. Any potential problems about getting on sites with a van and caravan…..do you need a Volvo or a Range Rover Discovery to meet the entry criteria?" Join the conversation here.
3. Vacant_space has been using the forum to vent his anger after almost being ran off the road by another driver who then remarkably pinned the blame on the rider.
"All I see is their car actually steering towards me and what looks like an angry attempt to push me into the small concrete triangle direction post island that leads up to the mini roundabout!" If you've had a similar experience, share it in this thread.
4. Brenhden had a few issues with his DR650 while on the way home from the Bristol Adventure Club to the point where the bike cut out and left him high and dry on the side of the road. It didn't sound like a great way to end the night…
"Now she sounds like she's not firing at all. No phone reception and I'm near Cheddar Gorge so I start pushing. 90 sweaty minutes of pushing later and I'm glad I've been getting fit." If you have any ideas what might be wrong with it or have been in a similar situation drop into the forum here.
5. Mace has kind words to say about Bumot luggage and pannier kit after a 10,000-mile trip from Argentina to Alaska.
"I have just returned from a trip from Argentina to Alaska where I had one major fall and slide along the road. I have no doubt what so ever that the strength of my Bumot panniers and frame saved my bike and my journey." What panniers do you think are best? Join the debate here.