As ever it has been a busy week on the ABR forum over the last seven days with plenty of activity from new and old users alike. There's a lot of people seeking specific advice on machines such as the Honda CRF 250L and the Suzuki V-Strom as well as help needed for a new adventure bike rider.
It wouldn't be the ABR forum without a splash of debate too and this week it's covered with questions over the need and want of electronic aids on adventure bikes. Read on to find out the details and see if you can help one of our forum members.
Fatboynotsothin is thinking about buying a Honda CRF 250L for some light on/off-road riding. Before making the decision though he wants to find out your opinions on the machine. So if you own, dislike or have ridden one, what do you think? Let us know on the forum.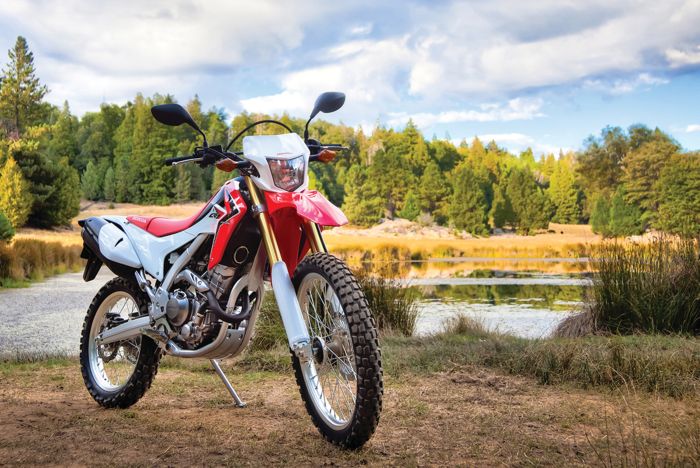 AndyB is in the market for a new tent because his old Terra Nova Quasar is over 20 years old and has seen better days. It needs to be a four season tent that pitches outer first, with aluminium poles, a decent sized vestibule and bomb proof in bad weather. "Any sensible suggestions? I don't want a low end tent with fibreglass poles that don't like low temperatures and I don't want to share my sleeping space with wet riding kit." Drop in the forum to give your advice here.
Boboneleg has sold his KTM 950 Adventure and he's now in the market for something to replace it. He won't be using it off-road too much, perhaps just on gravel tracks on Salisbury Plain, but he wants something for touring and days out. "I am thinking Transalp or V-Strom, I know all about Transalps but nothing about the Strom." Any thoughts on the V-Strom would be much appreciated on the forum!
GB wants to know your opinion on electronic aids on adventure bikes. More and more new bikes are coming with electronic packs like launch control and traction control, but is the industry giving us what we really want? Head to the forum to take part in the poll and join the debate!
DanLee has purchased his first big bike (a Triumph Tiger 800XRT) and he is now looking to go on his first mini adventure with the wife. He's not looking for anything too excessive to start with, ideally just a weekend or three days away. "We're based in Essex (the top bit) and I'd like to feel like we've been somewhere but without subjecting my new riding self to too many miles every day. Would welcome any advice on route planning, packing, etc." Drop in on the forum to give Dan some route suggestions and touring advice!
Want to make sure you are kept up to date with all the latest adventure bike features and reviews? Click here to find out how you can get your hands on all new issues and the complete back catalogue of Adventure Bike Rider magazine.