The forum is a place where adventure motorcyclists can come together to debate, share trips and ask the important questions. The last week has been no exception with talk of bike range, advice for riding with a pillion and what bike you would choose to survive a zombie apocalypse. As ever, many of these people are looking for your thoughts and advice, so read on, head to the forum and get involved!
Bigfoot is asking, "Are bikes going backwards?" After reading the latest information about the new Africa Twin and seeing the subsequent debate on tank range, bigfoot has been wondering, "Have we forgotten the basics?" What's your view of new bikes versus old? Are manufacturers answering adventure bike rider's needs? Head to the forum to weigh in with your opinion.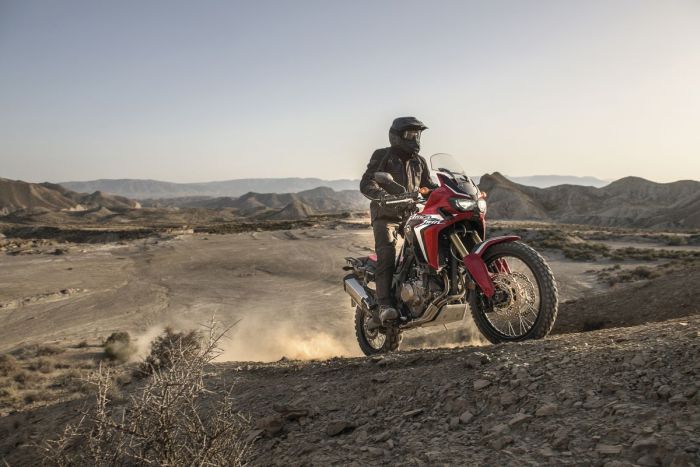 vRSG60 is going to be riding with a pillion on the back of his F650GS. He's ridden with her on a Lambretta GP200 but has never been on a motorcycle with a pillion. "Any tips other than don't fall off?" Give the lad a hand by contributing your advice on the forum.
Ravers is asking the very important question of what your plans would be in the case of a zombie apocalypse. The premise is that you've survived the first wave, there's plenty of gear and bikes around and you can have anything you want. "Personally I'm going round to my brother-in-law's gaff to steal his XR400 (He'll be dead, he's always coming down with stuff). I reckon something rugged, low maintenance and reasonably agile is the way ahead." Make sure you drop in on the forum to reveal your plans.
OnHellas is talking sidecars. After renting one for the day OnHellas went into Watsonian for a look and a chat and it seems that the bug may be catching! "Today I went back to Watsonian for them to have a look at my bike re sidecar fitment. I think I might be buying a sidecar." What do you think of sidecars? Join the debate here.
Mike54 is weighing into the range debate that has surfaced after the release of the Africa Twin details by asking, "How many here need (not want, need) a range greater than say, 250 miles on a big bike and why? What trips are you planning?" Do you agree with Mike54? Answers on the forum.