With the start of a new week comes the latest roundup of the ABR forum's activity from the previous seven days. The past week has seen plenty of posts from people seeking advice on which motorcycle to purchase and how they can make the best modifications to their bikes.
As you would expect from the ABR forum, there have also been some rather interesting threads popping up too. Read on to find out about police hiding in tractors and the ultimate toys our members dream of getting at Christmas.
Nethen1 has (rather prematurely if you ask us) pointed out that Christmas is just around the corner and so he wants to know what your dream toys are. "As we can only dream of such gifts on that most expensive of days, why not start here and post what you'd really like to unwrap…" So far there have been all sorts of mental off-road vehicles as pictured below. Join the conversation by clicking here.
Sharedscars is looking to upgrade from his 1998 Honda Hornet and invest in an adventure bike but he wants your advice on what to get. His most important requirements are handling, the ability to take on a few dirt roads and also something with a low seat height and weight. He would also like it to have decent acceleration for overtaking and enough power to be comfortable with a pillion and luggage. Drop in on the forum with your suggestions by clicking here.
Mikey_01 has just invested in a Yamaha XT660Z Ténéré and now wants to sort out some hard panniers. The only thing is he is lacking the funds at the moment to buy some so he's thinking of making his own. "I have a set of ammo boxes which I will use if I have to," he said. Anyone made any before? Let him know by heading to the forum by clicking here.
IainD has started a thread about traffic cops hiding in tractors in an effort to catch people speeding. Recently it was reported that police in East Yorkshire had been hiding speed cameras in tractors in an effort to catch motorcyclists and drivers travelling at very high speeds on rural roads. What are your thoughts on this? As ever, your comments are welcome on the forum!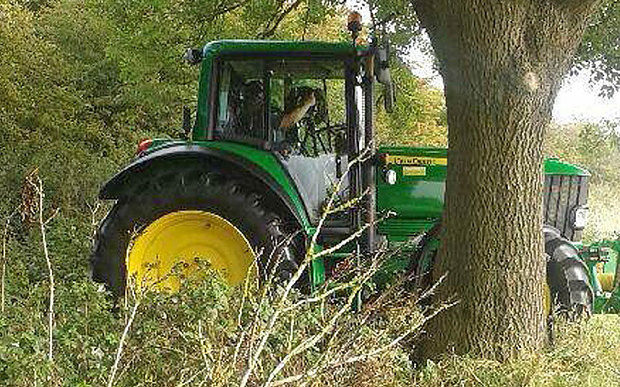 Kinioo is planning a long weekend in Shropshire at the end of October and is after some tip-offs for any decent green lane riding. They're after fairly easy green lanes that aren't too muddy but they would like to stay away from main/tarmac roads as much as possible. "Something easy, like gravel roads, not very technical, not muddy single tracks," he said. Any advice welcome on the forum by clicking here.
Want to make sure you are kept up to date with all the latest adventure bike features and reviews? Click here to find out how you can get your hands on all new issues and the complete back catalogue of Adventure Bike Rider magazine.