It's that time for the ABR forum roundup again. This week there's not been so much controversy but there is plenty of chatter about bikes, gear and best riding spots. So if you have any comments, recommendations or tips be sure to drop in on the forum to join the conversation!
Flintlock has started a thread dedicated to sharing the best spots to stop in Northern Ireland. He said, "I thought I would start this thread for us locals to put in any nice wee spots you know of, both for our own use & any two-wheeled visitors from further afield. Found this wee picnic stop this morning on the Bannanstown Road, near Leitrim Co Down." Any other recommendations? Let us know on the forum.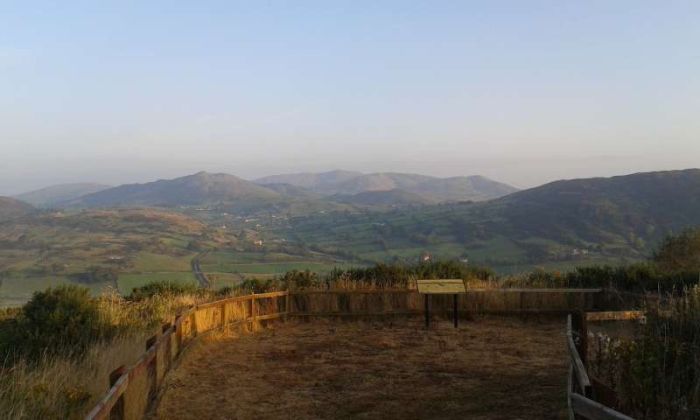 SteveW is asking what your winter riding plans consist of. "Are all you fair weather bikers thinking about packing it all in until next spring? Or are you looking to squeeze in a last trip? Or are you hardcore and keep riding all year?" Drop in on the forum and join the conversation.
Diesel Pete is thinking of retiring his Tiger 955i as it is "getting a bit long in the tooth" and is considering replacing it with the BMW 1150GS. He's admitted it will be the perfect bike for him 90% of the time but wants to know how it will perform on Alpine passes when he wants to put the power down. Any thoughts? Let him know by heading to the forum.
vRSG60 spotted this BMW R1200GS Rallye in a garage in Manchester and says, "[I] had to walk away before I did something stupid". We can understand that, it's certainly an impressive looking bike, and one that is bound to split opinion. Like it? Or think it's ugly? Join the debate here.
Anthony29040 is looking to get involved in some green laning and is wondering what basic kit he should be carrying when he's out. "I don't want [a] kitchen sink and a Nissan Patrol back up truck just the bare basics…" Head to the forum to give him your advice.
Want to make sure you are kept up to date with all the latest adventure bike features and reviews? Click here to find out how you can get your hands on all new issues and the complete back catalogue of Adventure Bike Rider magazine.