£499.99
What is it? A flip-front touring helmet with a carbon fibre shell.
It's always risky taking a new helmet on tour. Will it be comfortable? Is the ventilation good enough for a European summer? Will it be so noisy it makes travelling at speed torturous? These concerns were all running through my head when I took a fresh-out-of-the-box Nexx X.Vilitur Carbon Zero on a road tour of France and Spain for a week.
I needn't have worried. After more than 2,000 miles of use, I was impressed with how this stylish flip-front helmet performed. At 1.55kg, it's not the lightest lid on the market but I didn't feel any fatigue while wearing it for up to eight hours a day on the road.
Dual homologated design
The helmet is dual homologated, which means it is legal to ride with the front up or down. The locking mechanism itself is made from stainless steel and aluminium with an anti-corrosion treatment, designed to ensure it continues to work properly after long-term use.
Nexx says the X.Vilitur was designed with an extra wide field of vision, although I found it comparable with other touring helmets (including the Schuberth C4 Pro) I've been wearing lately.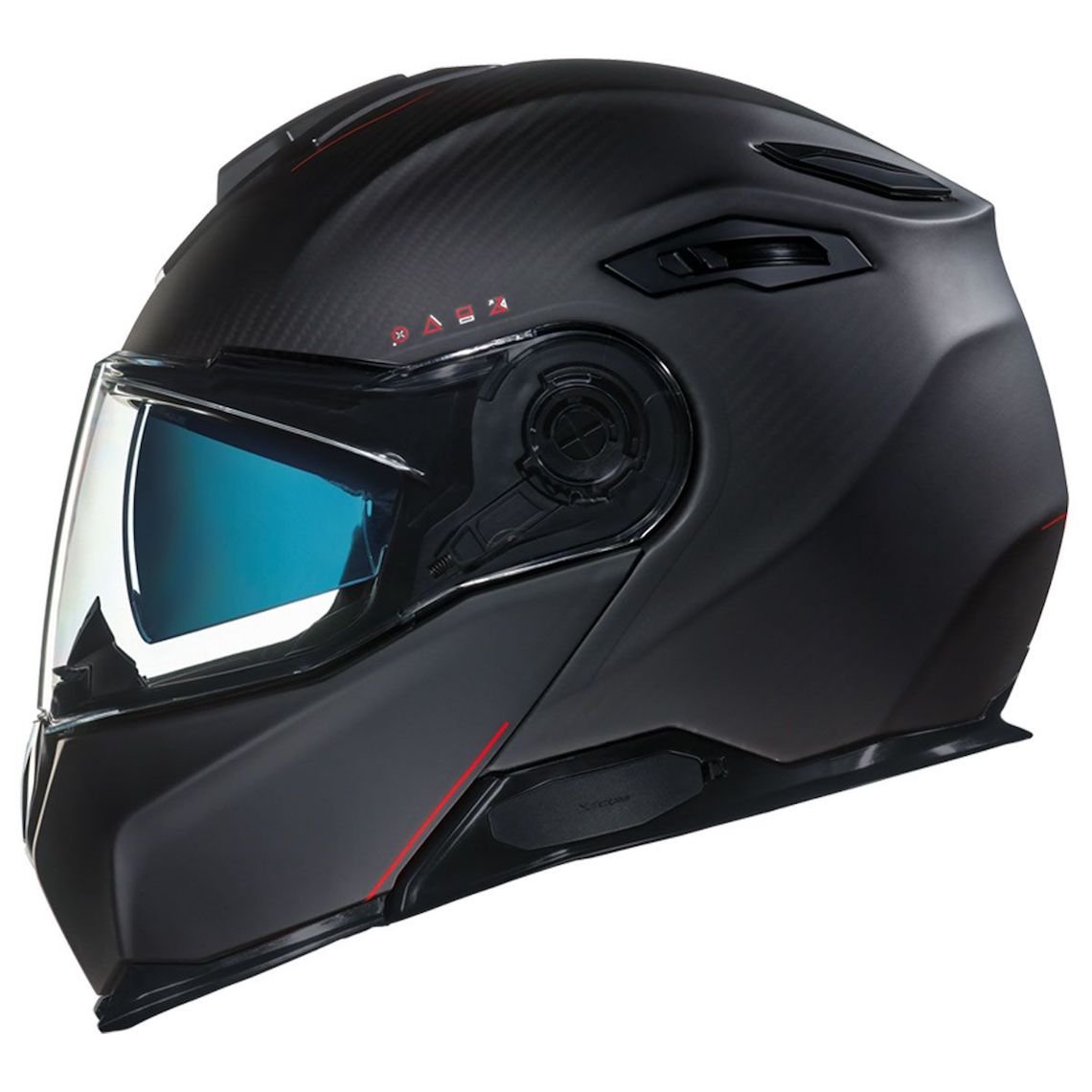 The Nexx X.Vilitur Carbon Zero also features an effective sun visor, room for a Pinlock, and vents at the chin, forehead and two at the rear, which did a decent job of keeping fresh air flowing around my head in the heat of the Spanish sun.
I also found it to be a relatively quiet lid. Now, helmet noise is a subjective thing dependent on how effective your bike's screen is, weather conditions, your seating position, and so on. However, I had no qualms about noise during consecutive high-speed days in the saddle.
Vortex generators
Nexx explains this is due to an anti-noise neck roll and cheek pads, along with vortex generators in the chin area, all designed to divert wind away and reduce noise. The padding inside the helmet is plush, comfortable, and can be removed for washing. 
The X.Vilitur features space for the Nexx X.COM 2 Intercom, with room for the battery in a small compartment at the back. This will appeal if you don't like comms systems bolted onto the side of your helmet. The lid also comes with two brackets for action cameras if you like to record you travels.
Overall, the X.Vilitur Carbon Zero is a strong performing helmet, ideal for commuting, weekends away or long-distance road tours. JO