SHARE ON:
For all you Glove fans out there, ABR friends Motogear Ltd has been appointed the new Exclusive Distributor for the UK and Ireland for the French based company who say their sole aim is to 'develop and produce the most advanced gloves, using cutting-edge technology and drawing on their wealth of racing experience.'
Director of Motogear, Trevor Hall said "for more than a decade now, we have represented premier brands, within the motorcycle industry.  With the addition of Five Gloves to our portfolio of products, Motogear will provide an extensive product range available to the UK market from a specialist glove company.  We already have available in stock together with the Nolan, X-Lite and Grex helmets"
Founder of Five Gloves, Franck Fazio says "the UK is an extremely important market for us and we have been waiting to collaborate with the correct partner and are pleased to announce that Motogear are our new distributor.  With their vast knowledge, experience and new strategy, we know they will focus and penetrate our market share and we look forward to a successful future together".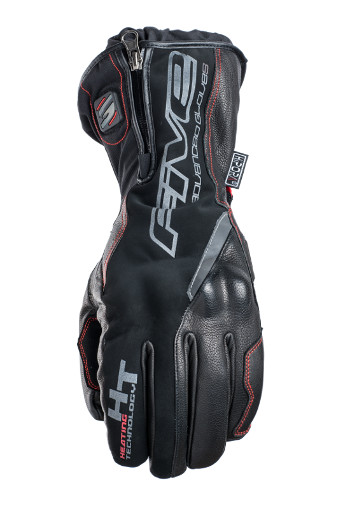 Look out for the heated gloves in the range this winter to keep those fingers toastie on your cold Adventures!
For more information or any questions, please do not hesitate to contact Motogear. Details Below
Tel: 01536 485 484
E.mail: sales@motogear.co.uk
Web: www.motogear.co.uk
SHARE ON: