Competition is fiercer than ever in the mid-capacity adventure bike market at the moment, with would-be buyers spoilt for choice when it comes to choosing a motorcycle to help fulfill their dreams of adventure. But it's not just the major manufacturers vying for your cash either, with the likes of Aprilia and Husqvarna announcing new mid-sized bikes recently. And, now Italian outfit Moto Morini has thrown its hat into the ring with the all-new X-Cape 650.
Founded in Bologna, in 1937, the company has a rich motorcycle manufacturing history, but it fell upon hard times in 2010 when the firm went into liquidation. And while Moto Morini did manage to continue producing new models in the following years, a new chapter in the company's history began in 2018 when it became part of the Zhongneng Vehicle Group.
This led to ownership and production moving to China, with the design department remaining in Italy, and a new range of motorcycles, including the new X-Cape 650, have followed.
Here's everything we know about the adventure bike so far.
Moto Morini X-Cape 650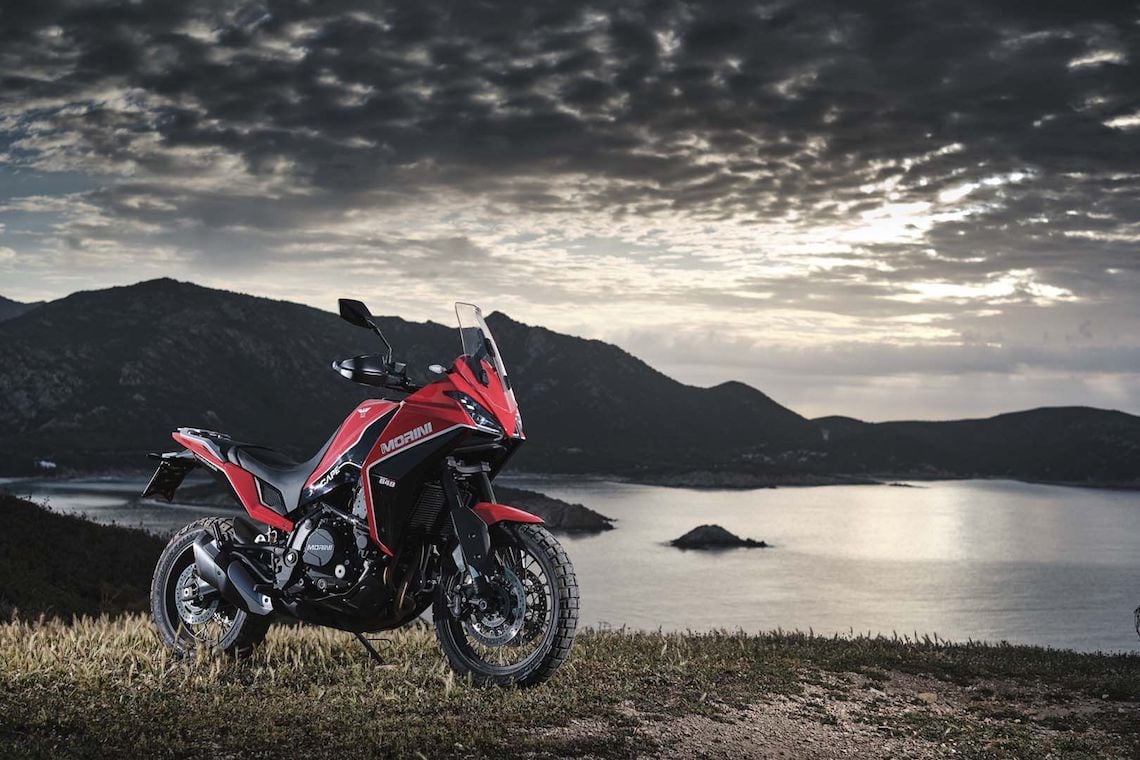 First up, we have to talk about those looks. They've divided opinion in ABR HQ, but I'm a huge fan of the styling and it's a bike that is likely to draw plenty of admiring glances when you pull up outside your favourite biker cafe.
Beneath that good-looking bodywork, the X-Cape 650 is powered by a 649cc, liquid-cooled twin-cylinder engine. This produces a modest 60bhp of power and 56Nm of torque, both figures that are lower than the likes of the Yamaha Ténéré 700 (72bhp) and Aprilia's new Tuareg 660 (80bhp).
While the power isn't too much to write home about, it's nice to see Moto Morini has equipped the X-Cape with a spoked 19-inch wheel at the front to offer a balance between on and off-road riding, while the knobbly tyres are also tubeless to make plugging roadside puncture repairs a quick and easy affair. Brakes come from Brembo, an established brand that suggests effort has gone into fitting the bike with high-performing components, and there's also Bosch switchable ABS to allow for rear-wheel lock ups off-road.
The bike's touring credentials look good thanks to an adjustable windscreen, which Moto Morini says can be moved with one hand, a decent-sized 18l fuel tank which should allow for 200-plus miles between fill-ups, and an accessible low 820mm seat height (that can be raised to 845mm), helping more vertically challenged riders be able to flat foot when pulling to a stop.
However, we were concerned to see the listed dry weight as 213kg. Fully fuelled and oiled, that could mean the X-Cape tips the scales at over 230kg. Extra weight may help its road holding at higher speeds but it could also prove a handful off-road, and this is significantly more than some of its competition (the Yamaha Ténéré 700 is 205kg wet).
The X-Cape 650 also impresses when it comes to technology. There's a vast 7″ TFT screen, which supports Bluetooth connectivity to your phone, a dual-USB port for charging on the go, and, from promotional images we've seen, it also looks like there is a Tyre Pressure Monitoring System and multiple rider modes too.
Competitively-priced adventuring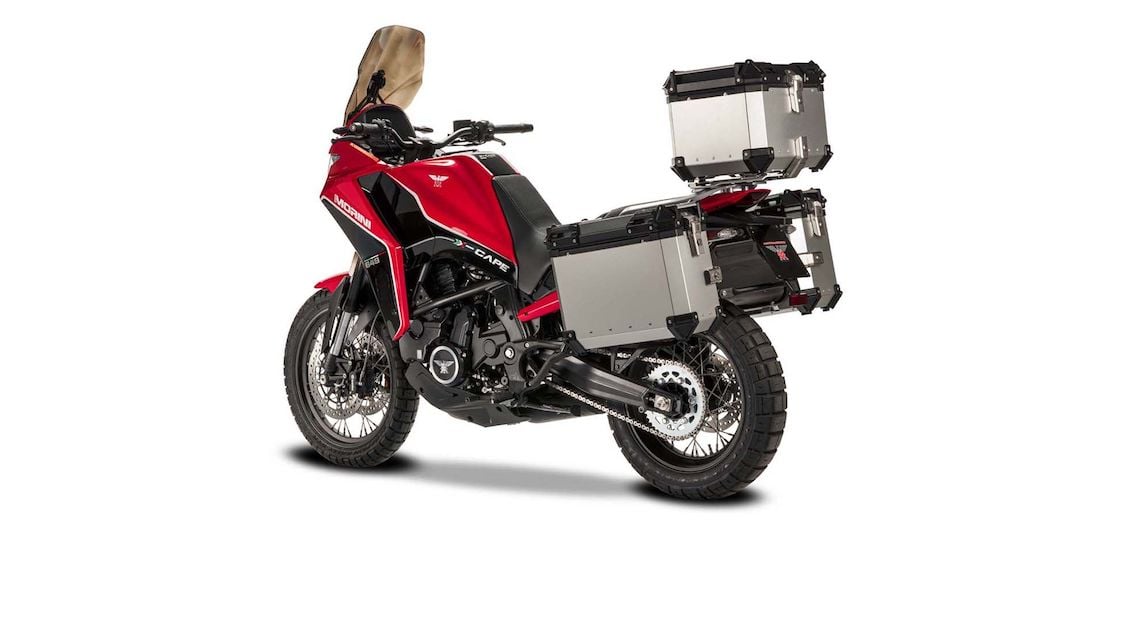 Finally, there's the price. According to our local dealer, located in Birmingham, the Moto Morini X-Cape 650 will be available for just £6,995, a steal for a bike that looks ready to take riders touring on and off-piste.
Of course, we'll have to wait to swing our leg over the Moto Morini ourselves to judge if it's up to the task, but we love seeing new adventure bikes popping up on the market and the prospect of more competition in the mid-capacity world is always a good one.
Don't forget to keep up to date with all of the latest news from the world of adventure biking by subscribing to the weekly ABR Bulletin on the right hand side of this page.