Moto Guzzi has added a touch of bling to its V85 TT adventure bike, giving the retro tourer a striking new golden sand paint scheme and a selection of accessories for 2020.
The V85 TT impressed when it was launched earlier this year, with its retro styling, characterful engine, and genuine adventure touring ability on and off road making it a joy to ride.
For 2020, Moto Guzzi has raided its own accessories catalogue to create the V85 TT Travel edition. The updates are purely cosmetic but certainly enhance the long-distance credentials of what was already an extremely capable touring machine.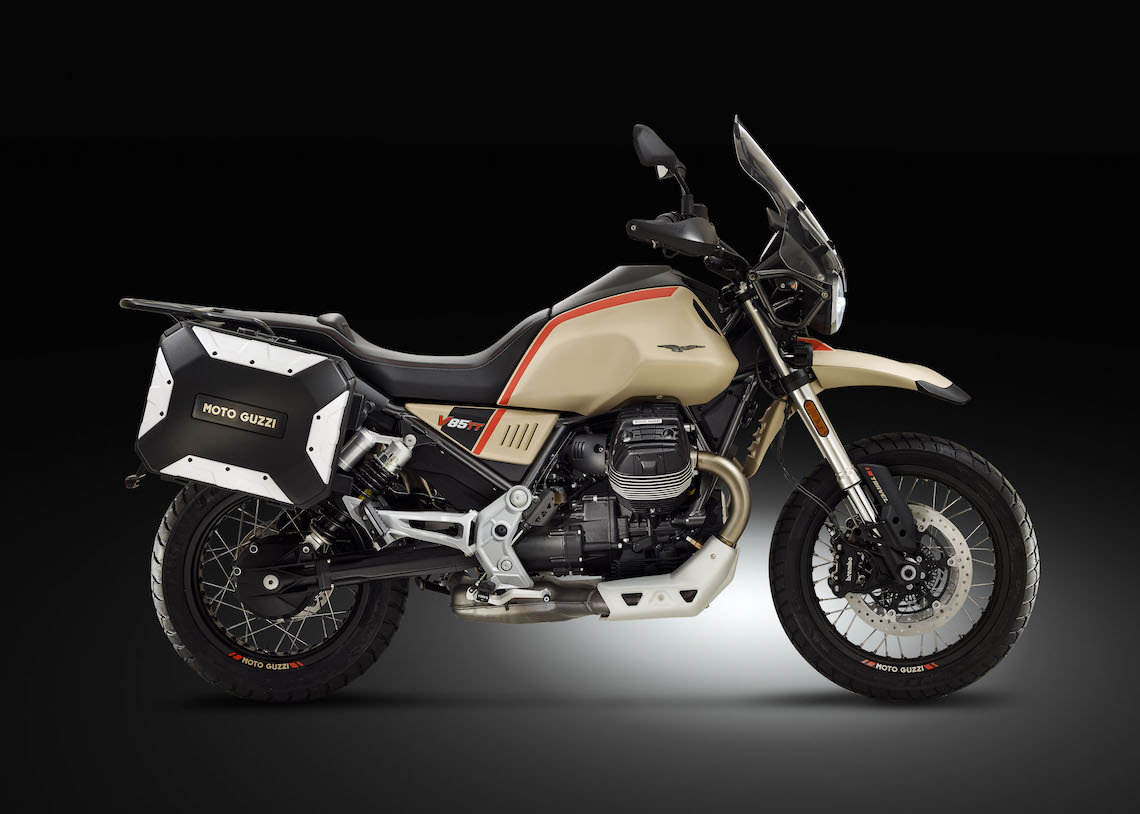 Most notably, the 2020 bike gets a striking new paint scheme which Moto Guzzi is calling Sabbia Namib. In Italian, Sabbia means sand, so I assume Moto Guzzi is trying to evoke images of the golden sands of the Namib Desert, made all the more eye catching by a red and black stripe on the fuel tank. It's a colour scheme that will likely divide opinion, but for what it's worth, I think it looks incredible.
Beyond the new paint job, the V85 TT Travel edition gets heated grips, two side cases with 64.5l of storage between them, and a pair of LED spotlights. And, most welcome of all, the motorcycle gets a larger touring screen. I tested the V85 TT at the press launch back in the spring and my one gripe about an otherwise excellent motorcycle was the tiny stock screen.
I found myself clinging onto the handlebars at speeds above 60mph as the wind smashed into my body and face. Thankfully, Moto Guzzi has addressed this with a screen that is 60% larger than the original.
The V85 TT is already a very good adventure touring bike. However, when you combine the standard motorcycle's 23l fuel tank, shaft drive, cruise control, all-day comfort, and punchy engine that oozes character, with the additional special edition accessories, you have a bike equipped and ready to take you on your next adventure straight from the dealership floor.
You can read my full review of the Moto Guzzi TT here. 
Below you can watch my first impressions of the V85 TT during its press launch earlier this year.